USC Trojans at Colorado Buffaloes Betting Preview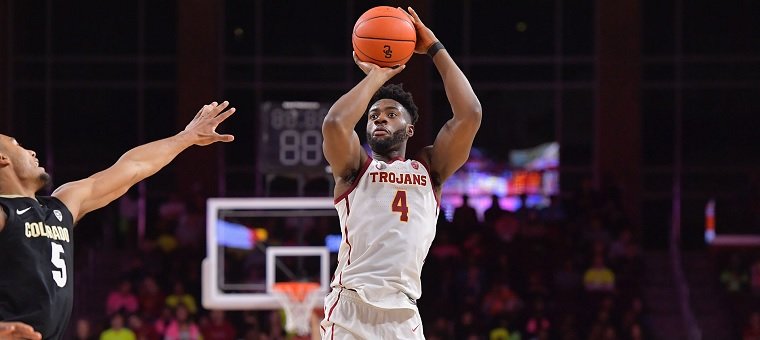 What a year for college basketball, and what a year for the Pac-12 Conference. Everything about the Pac-12 play this year has been electric, and it has been a joy to watch the late games every week.
Teams like Colorado, Oregon, Arizona and more are all competitive nationally and have been able to show just how strong the West coast can actually be.
With that being said, we have a great game coming your way on Thursday when the USC Trojans are on the road to take on the Colorado Buffaloes.
This year's Colorado Buffaloes team has found a way to consistently be at the top of the Pac-12 standings and be the best representative of the conference.
They have one of the most complete teams in the country, and their style of play is really second-to-none in this wonky regular season we have had so far.
On the other hand, USC has not been quite that good, but certainly, they are another one of the best teams that this conference has to offer.
Let's break down the matchup between these two.
USC has achieved the ultimate zag
In this modern age of basketball, everyone is ready to fire as many three's as humanly possible. Threes have completely changed how everyone has played.
For USC, it has actually gone in the other direction.
Boasting one of the best post players in the country, Onyeka Okongwu has been an absolute beast in the paint all season long.
Okongwu can get thrown the ball on the low block and get a bucket for this Trojan offense at any point they need it. When the game breaks down, they have a dependable scorer.
That is not to say that they don't take their shot with threes, but when it comes down to crunch time, the Trojans' offense is going through Okongwu in post-up situations.
He will definitely attract a lot of attention from the Colorado defense, and they will have to find ways to limit his usage.
Colorado's team play continues to shine
What is so fun to watch about this year's Colorado team is how well they play together as a unit. There isn't a superstar on their roster, but they have more than enough pieces to get everything done.
Their guard play is incredible, with McKinley Wright, Tyler Bey, and D'Shawn Schwartz. This trio can get it done scoring, rebounding, and running the entire offense.
They are the top three scorers for this Colorado offense, and USC is going to have their hands full trying to stop them.
Having a consistent 40 minutes of quality guard play is the difference between a good team and a great team, and Colorado is a great team.
Everyone on this team knows their role and does their job to get victories on the court. I love a team that knows their identity and can come together to get true team victories.
Their crunch-time five can match up with anybody in the country, so USC is going to have to figure out how to get a handle on it.
Betting Preview
The Colorado Buffaloes are favored in this home game against USC at -9.5.
There is slight upset potential, but let's not get anything twisted about this game: Colorado is the better team, and we know that for certain.
I love what USC's program has accomplished so far this year and how successful they have been running this different style of offense, but I don't think they are ready to go on the road and get this W.
I'm taking Colorado in this game at -9.5. Make sure to lock in your bets before Thursday night's tip-off!
Hit us up up on Twitter @Gamble_usa for more big game previews and news.
Relevant news