Usman Keeps Welterweight Crown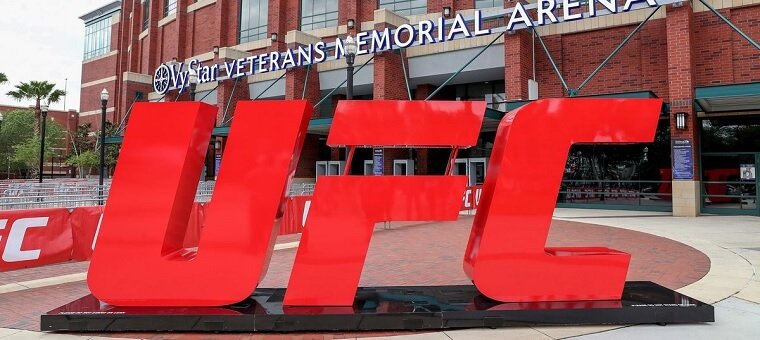 There was plenty of hype surrounding the main event at UFC 261 in Jacksonville, Fla., Saturday night, but the match was over before it ever gained steam.
Kamaru Usman made quick work of Jorge Masvidal, finishing with a second-round victory by knockout.
Masvidal was looking to steal the welterweight crown from Usman but ended up suffering his first KO/TKO loss since 2008. The fight ended at the 1:02 mark in the second round after a crushing right-hand blow by Usman.
This was the second meeting between the men at the 170-pound group, but this was a much more decisive victory. Usman won the first meeting by decision in a bout that lasted all five rounds.

21+. T&C Apply
21+. T&C Apply
According to UFC president Dana White, Usman's next fight will be another rematch with a challenger looking to steal his belt. Colby Covington will get a chance for revenge after suffering a fifth-round TKO loss to the champion in 2019.
Masvidal was expected to be a threat to Usman this time around as he had just six days to prepare for the first matchup. It became clear quickly that the champion was looking to deliver a knockout blow, and Masvidal was unable to defend himself from the blows from Usman.
The fight was held at VyStar Veterans Memorial Arena, which has turned into somewhat of the home arena for UFC. There were over 12,000 people in attendance for the loaded card, including a number of celebrities.
Usman has now won 14 straight UFC bouts and continues to become more impressive on the circuit. This was the fourth-straight title defense for the Nigerian-born fighter.
Making this victory even more special for Usman was the fact that his father was in attendance to watch him fifth in the UFC for the very first time. Usman credited Masvidal with forcing him to train harder for this fight than he has in other matchups.
Masvidal is now 35-15 during his UFC career but remains one of the most popular fighters in the sport.
Wiedman Suffers Devastating Injury
One of the most anticipated matchups leading up to the main event was a bout featuring Chris Wiedman and Uriah Hall. Hall came away with the TKO victory just 17 seconds into the bout after Wiedman suffered a devastating leg injury.
Hall checked the first leg kick attempt by Wiedman, causing the former champion's leg to snap. Wiedman quickly crumpled to the ground in clear and obvious pain and had to be stretchered out of the arena.
After the match, Hall expressed his concern for Wiedman and also made a remark to his family. Hall was shaken up after witnessing the injury to his opponent and had to take a few minutes to compose himself.
It was against Wiedman that Anderson Silva suffered his gruesome leg injury just eight years ago. Wiedman was scheduled to have surgery on his leg on Sunday, and it's unclear how long it will take for him to recover and get back in the octagon.
UFC fans can check out our UFC betting guides and see more UFC picks in our dedicated blog section.
Relevant news