Vermont Sports Betting Bill In The Works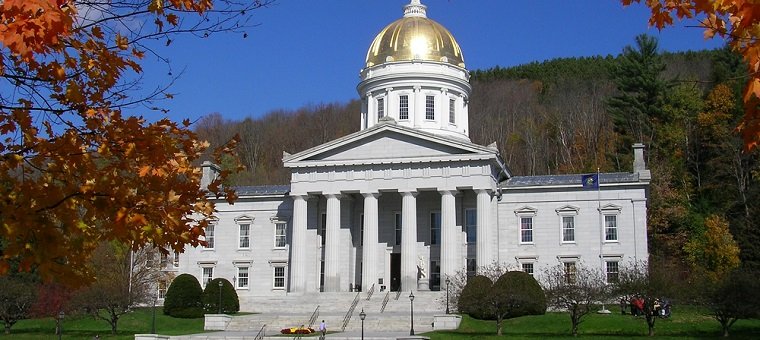 Vermont has become the latest state to watch for gambling expansion in the first half of 2020.
Vermont state Sen. Richard Sears prefiled a bill on January 7th – the first day of the current legislative session – that would – if passed – legalize sports betting in the Green Mountain State.
Sports betting debate starts early
As the session lasts until May 8th, the bill has a full four months to gain traction and pass through the legislature.
In theory that gives it a better chance than the one introduced in late February 2019, which ultimately failed to make it out of committee after its first reading.
A mobile-only bill
Crucially, Vermont isn't home to any brick-and-mortar casinos, meaning there are no obvious physical locations to launch it from, and the state lottery has long been the only form of gambling in the state.
That lack of infrastructure very much frames the latest bill up for discussion as it sets out that sportsbooks would only operate online and by means of mobile apps. So essentially via smartphones, tablets or desktop computers.
Here are some other key details of the VT bill:
It names the Vermont Board of Liquor and Lottery as the state's sports betting regulator, giving that agency full oversight in terms of implementing and maintaining the rules for online sportsbook operators.
Adults aged 18 or over would be allowed to place wagers – that's the same age requirement as Rhode Island but is unusual in that most other states have a 21+ limit.
Only people located inside state lines would be allowed to register and place bets with authorized sportsbooks – that's standard elsewhere in the country with operators forced by law into using geo-locating technology to determine bettors' exact location.
All professional and college sports would receive betting action and, unlike

New Jersey wagering

, there would be no restrictions on games involving in-state college teams.
All bet types would be permitted and the bill goes as far as mentioning exchange betting, in addition to the more standard types such as single-game wagers, parlays, teasers, pools, proposition bets and in-play wagers.
Wagering on high school sports or any other sporting event where the majority of participants are under age (18) would not be permitted.
The bill also makes provision for eSports betting, providing that any players or teams involved are not minors. That's kind of a big deal as experts predict that global betting revenues from the sport could top $565 billion by 2022.
An industry-friendly 10% tax on gross sports revenue is proposed and operators who lose money in any given month would be able to offset this loss against future tax payments. Tax revenue generated would then be directed to the state's general fund.
The cost to operators for obtaining a sports betting license would be $10k, with an additional $10k required for each renewal.
It's time to get a move on
Should Vermont lawmakers legalize sports betting during this current session, the first sportsbooks could launch by the middle of this year, and that's not before time as there is growing competition from neighbouring states.
New Hampshire, which borders Vermont to the south, went live with sports betting at the beginning of this year and the launch saw nearly $3.5 million wagered with DraftKings, who enjoy a state monopoly in the Granite State, in the first week according to state Gov. Chris Sununu. He took to Twitter to announce the flying start.
??Over $3.44 MILLION was wagered in sports betting's first week here in NH – with revenues directly benefitting public education in the Granite State. Demand is there with over 16,000 new registrations in just 7 days. NH is happy to serve as the region's go-to destination!

— Chris Sununu (@GovChrisSununu) 7 January 2020
New Englanders also have the option to travel into Rhode Island, albeit they would first have to pre-register in-person at one of that state's two commercial casinos before betting by either retail or mobile means.
That particular hindrance is not on the table in Vermont as it's a casino-less state and it could well shape into one of the country's more competitive sports betting markets, considering that wagering via online and mobile apps is by far the preferred choice among bettors.
Catch us over on Twitter @Gamble_usa for more legal US gambling news.
Relevant news