Virginia Sports Betting Bill Subject to Changes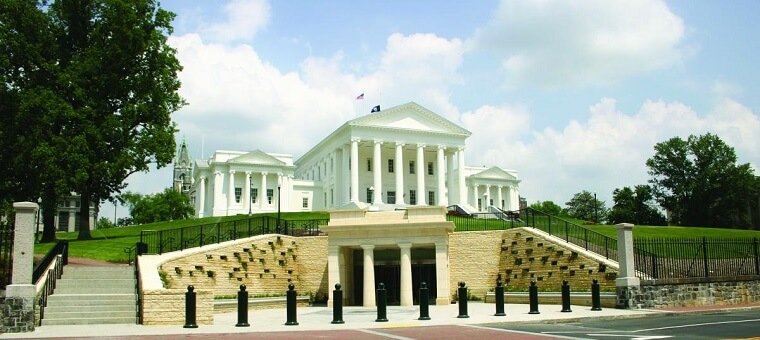 Go back to the beginning of March, and it looked highly likely that sports betting in Virginia would join the likes of New Jersey and pass online sports betting bill. It was on the verge of being passed into law. Governor Ralph Northam has been a big advocate of legalizing sports betting, insisting it can bring in some much-needed revenue to the Old Dominion State. However, Governor Northam was unhappy with a few aspects of the bill and has made some amendments and sent it back to lawmakers.
What are the changes?
It was believed that Northam simply wanted more sports betting tax revenue to help fund education, but a closer look at his amendments presents a different outlook. The major point that Northam seems to want to focus on is that NASCAR be defined as a major league sports franchise. They would join the current list, which includes the NBA, NFL, NHL, MLB, and Major League Soccer.
Northam also wants to look at the licensing fees. Northam is suggesting that operators pay a $50,000 background check fee so that the state can check on anyone labeled as a "principal" in the operations department. This would include anyone that is a part of the management team for sports betting companies looking to break into the industry in Virginia.
At the moment, licensing fees call for a $250,000 payment for an initial three-year license, and then renewal fees cost $200,000. Even though these may seem expensive at first glance, they are considerably cheaper than other states in the US. However, the problem here is that some of these companies have close to 20 people defined as a principal person, which could take their initial fees over $1 million just to apply for a license.
Sports betting revenue is set to be taxed at a rate of 15% in Virginia, and the bill calls for 18 online sportsbooks licenses to be handed out. Up to five licenses will go to licensed casinos, while 12 licenses will be issued to online-only companies.
The final license is set aside for a major sports franchise. This is part of continued efforts get the Washington Redskins to play their home games in the state of Virginia, and Maryland is also using sports betting as a bargaining chip as well.
Could Gray Machines Play a Part?
Virginia is currently looking to ban unregulated gaming machines, but Governor Northam is hoping that can be delayed. The Governor is hoping his amendment to delay the shutting down of these machines to bring in close to $150 million in relief money will be passed. He claims it will help the state recover from the coronavirus pandemic.
The bill in question is Senate Bill 971. The legislature is set to reconvene on April 22, Northam hopes that they will take his recommendations and approve his amendment. Gray machines will still not be allowed under this new proposal, but the ban would not come into effect until July 1. Northam is proposing that companies pay $1,200 for each of the machines that are in operation at their business.
Around 85% percent of this fee would go directly into the COVID-19 relief package if the amendment is passed.


21+. T&C Apply
21+. T&C Apply
Relevant news