Virginia to launch sports betting in 2021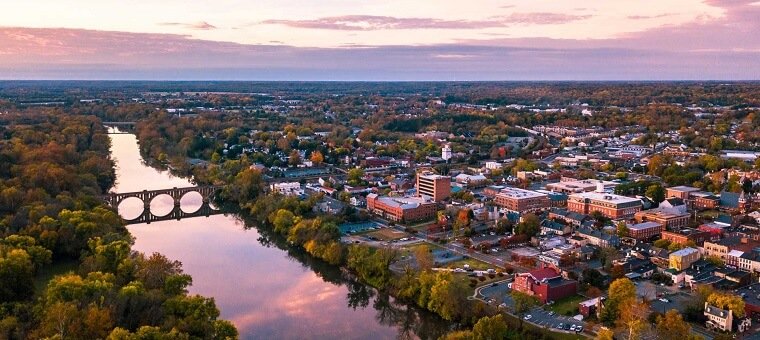 Virginia is looking to introduce sports betting in the first quarter of 2021
In Virginia, sports betting regulators remain on course for a rollout of legal wagering in the first quarter of 2021 after initiating the licensing process. Several applications for licenses were approved by the lottery towards the end of October, signaling that things are ramping up in the Mother of States. The current statute dictates that the lottery has 90 days from the submission of a completed application to decide to approve or reject a permit. This means licensed mobile platforms could start accepting legal wagers early next year.
The Virginia Lottery Commission held a meeting yesterday (Wednesday, 4 November 2020) to discuss sports betting. The body approved regulations in September and began taking in applications in October with a planned launch date of early 2021 in mind.
The Virginia state legislature passed a bill earlier this year to legalize sports betting. As part of the process, the state can grant up to 12 online sports betting licenses, with a minimum of four, by the end of 2020.


21+. T&C Apply
21+. T&C Apply
Licenses will be given to five casinos expected to be constructed in Portsmouth, Danville, Richmond, Bristol, and Norfolk if voters approve it. There is also room for a license to be given to a professional sports team if they choose to relocate to Virginia. There is a possibility that the NFL's Washington Football Team, currently looking for a new home, could be that team.
WynnBET Eyes Up Virginia
At the end of October, WynnBET and NASCAR, the digital gaming arm of Wynn Resorts, revealed a multiyear sports betting partnership. They are looking to get up and running in Virginia and, as a result, has formally submitted an application to launch a legal gaming platform in the state. Virginia is home to some of the biggest races in NASCAR, so this move makes sense.
The lottery has not revealed the names of applicants. However, some of the biggest brands in sports betting, such as DraftKings, BetMGM, PointsBet, and FanDuel are expected to apply for licenses. If approved by state regulators, WynnBET will become the official online sportsbook of two notable venues in Virginia. The Martinsville Speedway and Richmond Raceway will each house WynnBET Lounges, with in-game race wagering debuting in 2021.
Virginia Casinos Receive Approval
In Danville, Norfolk, Bristol, and Portsmouth, residents have unanimously approved the first casinos in the state. The five casinos are not expected to be built until 2021. In April, the Virginia legislature passed bill HB 4 to legalize casinos in those districts.
Each city has already named operators of the casinos. Caesars Entertainment will operate in Danville, Hard Rock International in Bristol, the Pamunkey Indian Tribe in Norfolk and Richmond, and Rush Street Gaming in Portsmouth.
Follow us on Twitter @Gamble_usa to stay up to date on the latest legal casino and sports betting news across the US.
Relevant news