Voters In Maryland & Louisiana Approve Sports Betting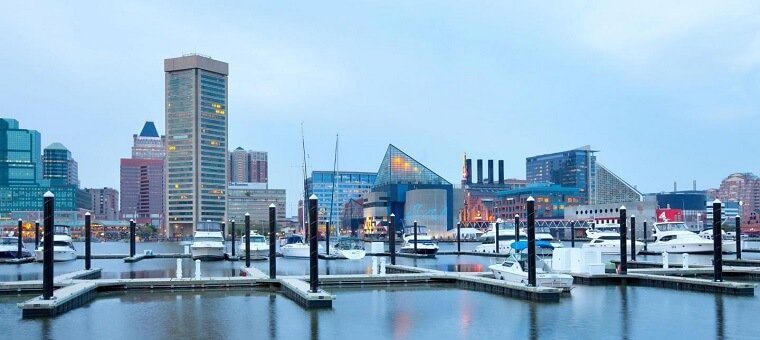 Voters have approved sports betting in Maryland & Louisiana
Voters in Maryland and Louisiana have taken to the ballots and unanimously approved sports betting, with South Dakota well on the road to joining them. No timeframe has been given when the three states can set regulations, give licenses for brands to operate, and take their first bets; however, the vote on Tuesday was the first step.
Although it took a while for Tennessee Sports betting to launch its online-only betting market, around 16 months to be precise, Colorado was able to get their sports betting industry up and running in just six months. Sports betting is now live in Tennessee following its launch last Sunday (November 1, 2020), while sports betting in Colorado has been active since May 1, 2020.

21+. T&C Apply
21+. T&C Apply
Two other states, Massachusetts and Ohio, are now said to be considering legalizing sports betting, and New York, which currently permits in-person sports betting at upstate casinos, could soon explore the possibility of adding mobile and online wagering.
Louisiana
In the Bayou State, 55 parishes out of 64 approved sports betting on Tuesday. All matters, such as these in Louisiana, are decided locally. The question put to voters was a straightforward yes-or-no vote. The state legislature convenes in April to determine how sports betting will look in the state. The body will look at factors such as if LA sports betting will be retail only or if online wagering will be permitted. Most gamblers would prefer to bet online, so that will be taken into consideration.
Deciding which brands will be licensed to have sports betting will be vital in the decision-making process. Louisiana is home to land- and water-based casinos and also has several racetracks. Another critical aspect of sports betting the legislature will look at is the tax rates.
It is hard to predict how fast sports betting will move in Louisiana, but we could get some idea by noting that voters in the state approved daily fantasy sports in 2018, and it is still not up and running.
Maryland
Maryland voters unanimously approved sports betting. Taxes raised from the sports wagering industry will mostly go to fund education in Old Line State, which is the case for slot machine money from the state's six casinos.
The sports gambling question was an up-or-down vote, and voters were not asked to look at specifics such as what sports betting would look like. The Maryland state legislature will now have the job of finalizing details when it convenes at the beginning of January.
Before the Pandemic took hold, the Maryland Senate and the House of Delegates discussed sports betting in great depth. From those discussions, it seemed likely that licenses would go to the state's six casinos and some other businesses, including the state's horse racing business.
The hearings involving both the senate and House of Delegates indicated that both retail and online sports wagering would be permitted in Maryland.
Follow us on Twitter @Gamble_usa to stay up to date on the latest legal casino and sports betting news across the US.
Relevant news