Washington Hires Wright as New President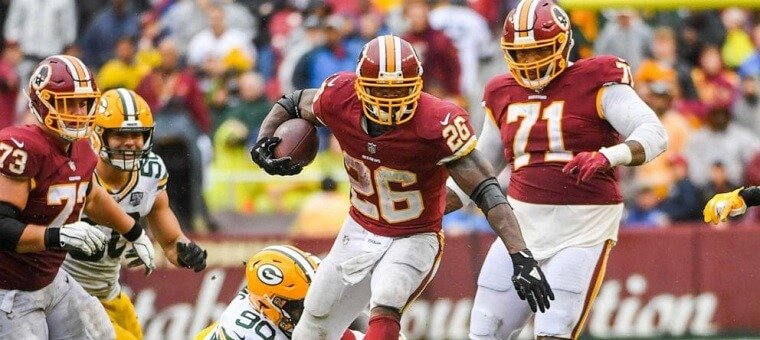 The Washington Football Team has named Jason Wright the new team president in a move that made NFL history.
Wright is now the first African-American team president in NFL history and just the fourth former player to earn that role in an organization.
Former president Bruce Allen was fired at the end of the 2019 season by owner Dan Snyder. Snyder hired Ron Rivera as the new head coach prior to the 2020 season and gave him complete control over the team.
Wright won't have anything to do with the football side of things as Rivera will continue to make all of the football decisions. Wright will instead focus on the business side of things, including marketing, sales, and finance.

21+. T&C Apply
21+. T&C Apply
Snyder and Wright began discussing the possibility of this hiring just a few weeks ago, and the decision happened rather quickly. Wright acknowledged that he knows his role won't have anything to do with football.
One of the biggest tasks for Wright will be changing the culture surrounding the franchise after several complaints came out this summer by former members of the organization. Wright will also be helping the Washington Football Team find a new home to build a stadium.
The Washington Football Team has a lease on the land at FedEx Field through the 2027 season, but the organization is looking to move after that time. Wright will help the organization look for a new spot in either Maryland, Virginia or the District of Columbia.
Even though Wright has a background in football, he has not been working in the football industry in recent years. White has been working as a partner at McKinsey & Company but was able to form a relationship with Snyder.
A former longtime employee of the team recently commented on the need for the Washington Football Team to widen their search when looking for employees. Snyder has been known to hire people with which he has a previous relationship, but this hire came as a major shock.
Wright was a running back during his seven-year NFL career, and he appeared with four different teams. After retiring at the end of the 2020 season, he enrolled in business school.
Smith Off of PUP List
Washington Football Team quarterback Alex Smith has been cleared to resume football activity, and he has been activated off of the Physically Unable to Perform list. Smith suffered a devastating leg injury in a game in November 2018, and the injury nearly cost him his life.
Smith underwent 17 different surgeries because of an infection, and there was fear that he would lose his leg. Playing football again was secondary at that time, but the quarterback has always believed that he would make a full recovery.
Smith announced on July 24 that he had been cleared by his own personal doctors, but the Washington Football Team still wanted to run some more tests. On Sunday, Smith was finally cleared, and he will now be in line to compete for the starting quarterback position.
Follow us on Twitter @Gamble_usa to stay up to date on the latest legal casino and sports betting news across the US.
Relevant news