White Sox Hire La Russa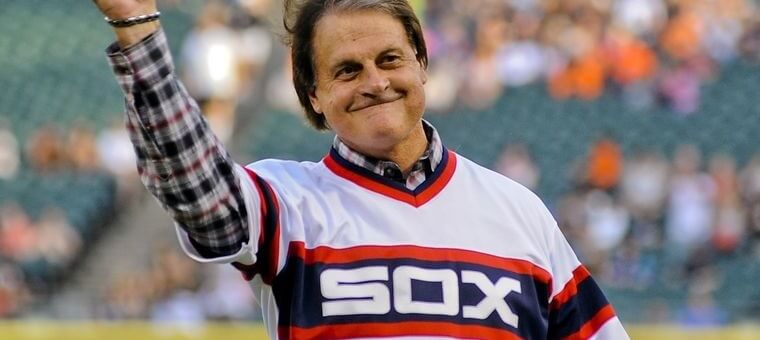 The Chicago White Sox have found their new manager, and it is a familiar face on the South Side of Chicago.
Tony La Russa, 76, is coming back to Chicago 34 years after the team fired him during his first stint with the White Sox.
The White Sox were looking for a new manager after firing Rick Renteria following an early playoff exit. Experience and playoff success were two of the most important qualities they were looking for, and they found both of those in the Hall of Famer, La Russa.
La Russa led the Oakland Athletics to a World Series title in 1989 before heading off to St. Louis to manage the Cardinals. In St. Louis, La Russa led the team to a pair of titles in 2006 and 2011 and eventually retired from managing after that last title run.


21+. T&C Apply
21+. T&C Apply
At 76, La Russa is now the oldest current manager in the Major Leagues, and he is also the oldest current manager in American professional sports. La Russa joins Jack McKeon as the only two men to take over a team after being at least 75 years of age.
In 33 seasons as a manager in the Major Leagues, La Russa has posted an overall record of 2,728-2,365. He was enshrined in Cooperstown in 2014, and it was believed that his managerial days were over.
La Russa led the 1983 Chicago White Sox to 99 wins and an AL West Championship that season, and it appeared that his first World Series title would come on the South Side. Just a few years later, in 1986, La Russa was fired by the team after getting off to a rough 26-38 start.
Even though he has been out of the dugout since 2011, La Russa has continued to work in Major League Baseball. Shortly after retiring, La Russa worked in the league office for two years before taking on several different roles with various organizations.
Tigers, Hinch Finalizing Deal
Former Houston Astros manager AJ Hinch was reportedly a finalist to land the job in Chicago before the White Sox ultimately chose La Russa. Now it appears that Hinch will wind up in the American League Central, but with the Detroit Tigers instead.
Sources have indicated that a deal between Hinch and the Tigers is close to becoming official, but nothing has been finalized at this time. Just last week, Tigers general manager Al Avila announced that both Alex Cora and Hinch would be considered for this job.
Hinch was fired by the Houston Astros on Jan. 13 for his role in the sign-stealing scandal that rocked baseball. The league suspended both Hinch and Cora for the entire 2020 MLB season, but that suspension was lifted on Tuesday night.
Ron Gardenhire retired from his position as manager of the Tigers on Sept. 19, and the team has been searching for a new skipper since that time. The Tigers are also looking for a manager with playoff experience, and Hinch has plenty of that.
Come and follow us over on Twitter @Gamble_usa for more legal sports betting news across the US.
Relevant news