William Hill Gains from Eldorado-Caesars Deal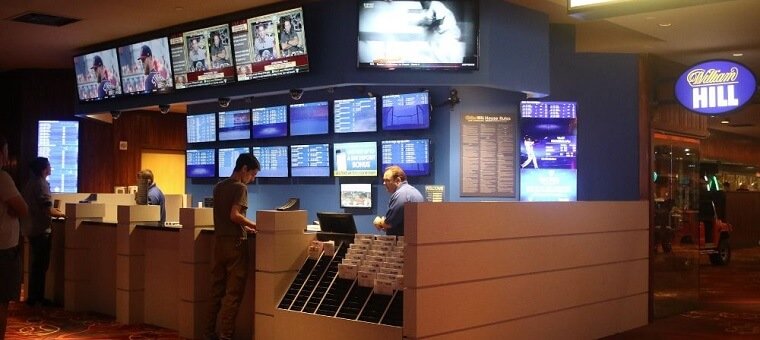 Operator William Hill is to oversee Eldorado, Caesars Sportsbooks
William Hill is set to benefit from the Eldorado Resorts and Caesars Entertainment merger. Last week, the Nevada Gaming Control Board (NGCB) officially approved William Hill operating all combined sportsbooks once the deal is complete. As part of the merger, there will be 150 retail locations across nine states. Currently, the only sportsbooks that have been officially approved are in Nevada, with legalization still pending in other states. The news is a significant boost for William Hill, who looks to expand in the United States.
William Hill Put Trust in Eldorado Resorts
William Hill CEO Joe Asher has revealed that the company never sat down for an in-person meeting with Eldorado when they decided to extend their partnership in 2018. In that time, Eldorado obtained a 20 percent stake in William Hill that gave them exclusive rights to operate sportsbooks at Eldorado-owned properties.


21+. T&C Apply
21+. T&C Apply
Asher stated they are investing in the future by "betting on their continued growth." He also told the NGCB that they were confident one day they would own all or part of Caesars and that they "fortunate to have been along for the ride."
William Hill currently runs 113 race and sportsbooks in Nevada as well as ten sportsbooks for Eldorado. Once the ink is dry on this deal, the sports betting operator will take on 11 Caesars Sportsbooks in Nevada, including the one at the world-renowned Caesars Palace. Asher hopes that operations will begin at the end of this month or early August, and he hopes to retain many of the current Caesars sportsbook employees.
What will happen to Mobile Sports Betting?
One of the first things that will happen following the merger is the integration of William Hill technology at all existing sportsbooks. Asher said the company is keen to quickly renovate the Caesars sportsbooks and add their self-service kiosks and updated odds displays.
In terms of mobile betting, customers will be moved from the Caesars mobile app over to William Hill's app. Moreover, sports betting lines will be changed to coincide with the relaunch of sports. Factors such as home-field advantage will no longer play a part in setting odds.
Fans are still not permitted to attend any matches with the NBA and NHL opting for centralized locations to resume play. The NBA has agreed to resume their season at Disneyworld in Orlando while the NHL will kick start things again with teams in Toronto and Edmonton.
The MLB has made the decision to play a 60-game season with reduced travel. Teams will only go up against others in similar geographical locations. In terms of the NFL season, no plans have yet been put in place.
For more casino and sports betting news across the US, follow us on twitter @Gamble_usa
Relevant news