William Hill Plays Ball With NBA: Edge For Bettors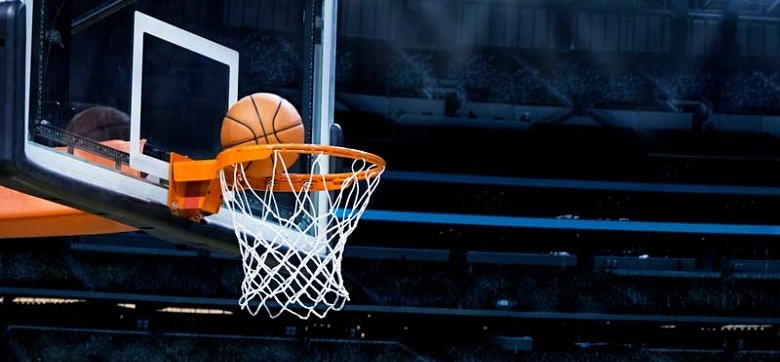 Continuing their US push, William Hill have announced a partnership agreement with the NBA, making the bookmaker an authorized sports betting operator for the popular sports league.
As part of the agreement, William Hill will have the right to use official NBA betting data and league marks across its mobile platforms and in its sportsbooks throughout the country.
Meanwhile, the William Hill brand will be advertised throughout the NBA's digital platforms, including NBA.com, social media and on the league's mobile app. In return, the league will receive a royalty payment from the betting company.
"We are proud of this creative partnership that benefits our customers and our partners nationwide while promoting legalized wagering on NBA events. The NBA has been a leader in recognizing the benefits of a legal sports betting market," said Dan Shapiro, Vice President of Strategy & Business Development of William Hill US. "We expect this to be the beginning of a long and mutually beneficial relationship with the league and its teams."
"William Hill is a globally respected brand that has set an early standard for sports betting in the US market," NBA senior vice president and head of fantasy and gaming, Scott Kaufman-Ross said in a statement. "We are delighted to partner with William Hill as they grow their business throughout the US, and are excited to work together to provide a world-class experience to our fans."
Not the first such deal
The agreement follows similar deals for the NBA with operators such as The Stars Group, DFS giant FanDuel and MGM Resorts, which became the league's first official gambling partner back in August 2018.
William Hill already has a similar deal in place with the National Hockey League (NHL), as well as a number of professional sports teams in the US, which now include the Washington Wizards, Capitals and Mystics owned franchises as part of a separate deal with Monumental Sports & Entertainment.
Why is this happening?
Partnerships between sportsbooks and professional sports leagues/teams have become common since the Supreme Court struck down the law that prevented new states regulating sports betting in May 2018.
As a result, every state in the US now has the ability to legalize sports wagering, previously limited to Nevada, and many have since gone ahead in passing bills to allow either online and land-based sports betting – and both in some instances.
Sports betting is proving to be a hugely successful industry for many states and the best example is perhaps New Jersey. Here, the industry is generating many millions of dollars for stakeholders, with a significant share going to the state as tax revenue.
Given the strength and size of the US sports betting market, it makes sense for gambling companies like William Hill to partner up with sports leagues and teams to expand their footprint.

Who are William Hill?
UK-based William Hill know a thing or two about the gambling industry, drawing on its 85-year history, and they are now internationally recognized as innovative pioneers in the sports and sports betting space.
Since the Supreme Court judgement, they've taken the US by storm and now have operations in ten states, including the major markets of Nevada and New Jersey. According to a company press release, they currently accept one out of every four bets placed in the country.
NBA embracing sports betting
The NBA has generally been more forward thinking than the three other major sports leagues, with commissioner Adam Silver making positive noises about the legalization of sports betting as early as 2014.
Since the ending of the federal ban, the NBA has really embraced the concept of sports betting, rolling out gambling ads as part of its broadcasts. Its also in the process of creating an improved app to cater for bettors.
Only last month, the league introduced a new set of rules which many consider are related to gambling, including one to ensure that teams submit their starting lineups at least 30 minutes before games tip off.
Clearly this not only allows for greater transparency for coaches and fans, but also allows bettors to have more available information prior to placing their wagers.
What does this mean for sports bettors?
In states where William Hill is operating, sports bettors will have access to wide range of new NBA content, allowing them to make more informed decisions over what to place bets on.
In particular, the ability to use league data will transform live in-play betting options in both William Hill land-based sportsbooks and online, including their hugely popular William Hill mobile app.
Throughout the partnership, both parties "will collaborate on best-in-class practices to protect the integrity of NBA games", with the aim of highlighting any suspicious betting patterns and to prevent match-fixing.
Relevant news