WV Bettors Taking To Mobile In Big Way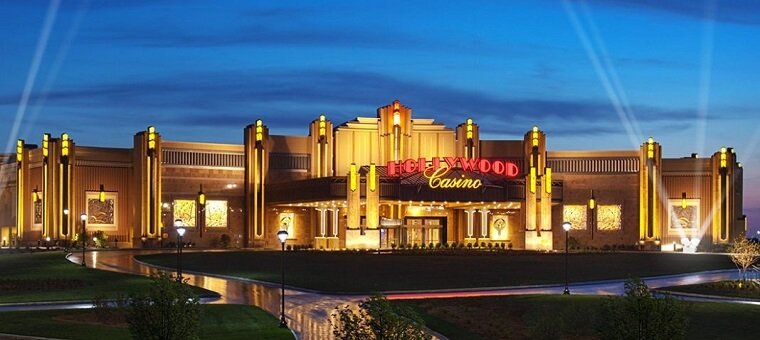 West Virginia's sports betting figures for the second half of 2019 are in and they show a big jump on the first half.
According to the latest fiscal reports by the West Virginia Lottery, which oversees all sports betting activities in the state, the total handle for the second half of last year (2H 2019) was $144.4 million, compared to $81.6 million the six months prior – a rise of just over 77%.
Total sports betting handle for 2019 (which math wizards will have already worked out) hit $226 million, with total revenue at $19.1 million.
That second half surge in handle comes as no surprise really as bettors in the state were left without any sort of mobile betting options after the collapse of the BetLucky app just a few days before March Madness, only returning in late August with the launch of DraftKings and FanDuel through separate casino partnerships.
Bettors took to mobile in a big way
Those two online operators provided a welcome shot in the arm for the state's flagging sports betting industry, with mobile betting back in the hands – or fingertips more precisely – of West Virginia bettors just in time for the start of the college and NFL football seasons.
As a way of comparison, sports betting launched in the state just before the 2018 football season, and bettors put down $46.4 million in bets between Sept. 1 and Dec. 29 of that year. Most of that was from brick-and-mortar sportsbooks.
Fast forward to the same period last year and handle was up at $70.1 million, with $55.9 million of that being placed digitally, either online or via the two mobile apps available to them. See our reviews on the DraftKings mobile app and the FanDuel app here
DraftKings leading the way
DraftKings, which is partnered with the Hollywood Casino at Charles Town, was the total handle leader in the 2H 2019 and by some way. It raked in $96.8 million in bets, with $31.7 million of that being placed online.
FanDuel, which operates through a partnership with The Greenbrier, a private resort, took in $28.8 million ($24.9 million online) over the same time period.
Retail still accounting for the lion's share
Clearly mobile betting is the preferred choice of the vast majority of bettors, yet a breakdown of the figures shows that it sits at less than half of all bets taken in the Mountaineer State for the 2H 2019.
As a reminder, punters bet a total of $144.5 million during this period and of that $87.9 million came via retail, meaning that the remaining $56.6 – around 40% to save you the math – is accounted by mobile.
That percentage is way less than what we're seeing in other states that have embraced online/mobile sports betting, with both New Jersey  and Pennsylvania trending around the 85% mark.
Those two states have much bigger populations of course and they also benefit from several sports-mad cities, either inside state lines or just across the border. New Yorkers crossing into the Garden State contributed to a record NJ sports betting handle figure in November.
What's more mobile options are plentiful and are continuing to be rolled out on a monthly basis, whereas West Virginians have just the two choices for now, albeit they are two of the most high-profile sportsbooks in the country.
Competition on the way?
It doesn't help either that there are just five casinos in the state that can offer sports betting, and two of these – Mardi Gras and Wheeling Island – remain shuttered following the BetLucky debacle.
William Hill have teamed up with the Mountaineer Casino & Resort but that location only accepts retail bets for now, while the potential launch of PointsBet, which has market access into the state via a deal with Penn National Gaming, shows no signs of happening any time soon.
Under state law casinos can partner with up to three operators, or "skins" as they are known in the industry, meaning there is room for up to nine skins currently. All of which would benefit from an operator-friendly rate of just 10% on revenue generated from sports betting.
Some healthy competition is certainly needed and West Virginia Lottery Commission Director John Myers came up with a novel approach to increasing the number of the state's sportsbooks back in November.
In the meantime and until other operators come along, mobile betting is at least helping the state's sports betting industry to reach greater heights than it could ever possibly reach without it.
Located in West Virginia and are aged 21 or older? You can download the DraftKings and FanDuel apps to your smartphone today and take advantage of two fantastic sign up offers. Our app reviews will show you how.
Relevant news