West Virginia Lottery Approves Emergency Rules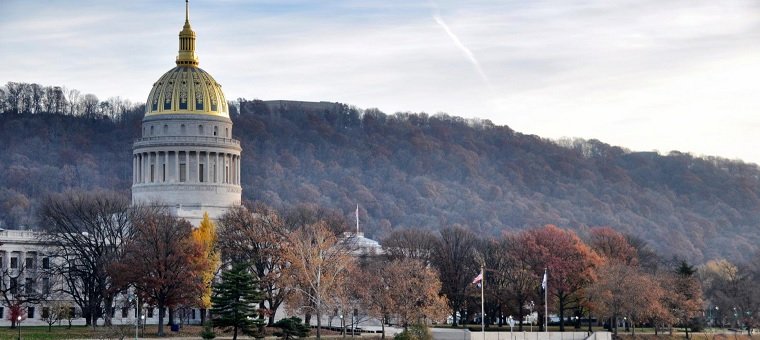 The West Virginia Lottery has passed emergency rules which could pave the way for legal online gambling in the state.
It looks likely that West Virginia could be the next state to expand its gambling options with the launch of its iGaming market. With land-based sportsbooks and casinos currently closed due to the ongoing COVID-19 pandemic, gambling activity has increased online. The West Virginia Lottery Commission has approved new rules and, as a result, could launch its online gambling market in the coming months. Sports betting has been legal in the state for several months now, and there have been a few operators who have gone live, including BetMGM.
The Commission has approved the new emergency rules at a meeting, which was held on 29 April. The new rules will next be sent to the West Virginia Secretary of State's Office, where they must be filed by 15 May. Once they have been filed and checked, the Secretary of State will have 42 days to approve or reject the proposed rules.

21+. T&C Apply
21+. T&C Apply
What are the Emergency Rules?
The new emergency rules state that each land-based casino in the state can offer up to three online gambling skins under a license. It is hoped this will encourage more online gaming activity in the Mountain State. Operators who want to offer their services in the state will be required to pay a license fee of $100,000.
Software providers that provide the content or the systems required to operate online gambling services will need to pay a $10,000 licensing fee.
The West Virginia Lottery Commission has the authority to grant an interim license that allows companies or suppliers to operate in the state for 270 days.
This time would then allow the Commission to carry out a full review of each application it receives. Under the new rules, online gambling operators could be given the green light to go live in the next few months. However, the rules need to be rubberstamped from the West Virginia legislature for them to be enforced permanently. This is likely to happen in 2021.
Under the West Virginia Lottery Interactive Wagering Act, HB 2934, there is a 15% tax on gross revenue for operators. The Commission could also set out a percentage of income that can be used for tax-free promotional credits.
The lottery commission must approve advertising, which is being run by affiliates, management service providers, and agents before it can be published. As well as this, any information on problem gamblers and self-exclusion must be released on a weekly list. The list must include what actions are being put in place to help.
Gambling in West Virginia
Online gambling has yet to be approved in West Virginia, but the state has still created a diverse gambling market. After the repeal of the Professional and Amateur Sports Protection Act (PASPA) in 2018, West Virginia was one of the pioneering states to legalize and then launch sports wagering. You can read more about legal WV sportsbooks in more detail. Online casinos have been live in NJ for over 12 months now and have been very well received.
Similar to New Jersey, Pennsylvania, and Indiana, the law in West Virginia allows residents and visitors to create their online sports betting accounts. As long as you are physically located within state borders, you can create an account. This is beneficial as it removes the need to travel to venues in the state to create an online account.
Sportsbooks currently live in the state include BetMGM, DraftKings, and FanDuel.
Relevant news