West Virginia Sports Betting Numbers Increase in November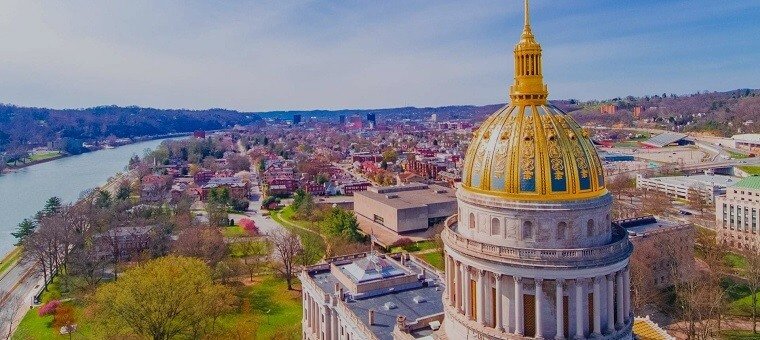 Sports betting numbers in West Virginia have shown positive growth in November
All sports betting activity in West Virginia increased in November after slightly disappointing numbers were posted in October. WV Online betting and internet gaming also increased in the Mountain State in November. In November, the total sports betting handle was $48,532,442, an increase of 8.7% from October's total of $44.6 million. In terms of a year-on-year comparison, the increase is 47.2% from the total handle in November 2019, which was $33 million. The current record in the state is $77 million, which was recorded in September.

21+. T&C Apply
21+. T&C Apply
Mobile sports wagering at the significant operators made up most of the sports handle in November. The total mobile handle was $28.4 million for the month, which accounted for 58.5% of the entire handle. The mobile handle for November also showed significant increases in previous month-on-month and year-on-year comparisons.
Last month's figures were up 6.6% from October 2020, where the handle was $26.6 million. Additionally, November's 2020 numbers were up 74.8% from the November 2019 total of $16.3 million. In terms of sports betting revenue, November's total was $4.4 million. This jumped up 17.8% from October's $3.7 million and increased 92.5% from the November 2019 total of 2.3 million.
West Virginia works out its sports betting figures weekly instead of monthly. The statistics posted for November represent the period from Nov. 1-28, with the October numbers looking at the period from Oct. 4-31.
iGaming Increases in November
The iGaming market in West Virginia also had a positive month in November. The total November handle was $72.6 million, which resulted in revenue coming in at $2.1 million. Both of those figures are considerable increases in October, as the state continues to trend in the right direction. The November handle increase from October was 36.6%, with the numbers from October posted as $53.1 million. Regarding revenue, the increase from October to November was 30.3%.
West Virginia is among four states that offer a fully-fledged iGaming market, meaning online casino games and poker are offered to residents. The other three states are New Jersey, Pennsylvania, and Delaware. Nevada also provides online poker, while Michigan is set to launch offerings in both markets soon.
West Virginia launched its iGaming market over the summer. DraftKings, known for its daily fantasy sports competitions, partnered with Hollywood Casino to launch its DraftKings online casino platform in July. Following that, BetMGM and NetEnt have launched in West Virginia, partnering with The Greenbrier Resort.
Follow us on Twitter @Gamble_usa to stay up to date on the latest legal casino and sports betting news across the US.
Relevant news