Wyoming Online Sports Betting Takes Giant Leap Forward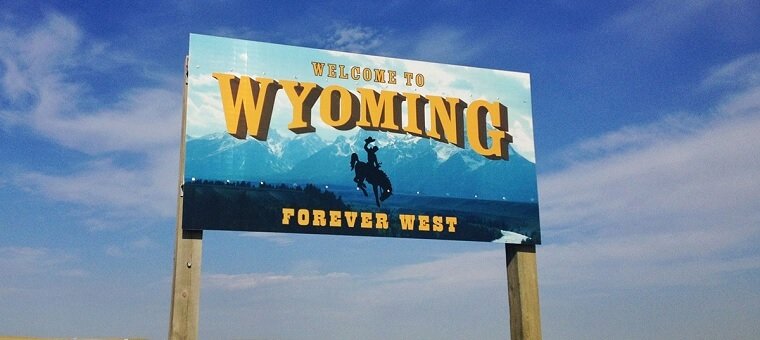 Wyoming Governor Mark Gordon has signed a new sports betting bill which will see online betting available before Sept, 21.
Wyoming Gov. Mark Gordon has given his seal of approval for online sports betting to begin in the state by signing online sports betting legislation into law this week. This means the Cowboy State is the first to legalize online sports betting this year, with the law coming into effect on September 1. Last week, the Senate passed an amended House Bill, HB 133, by a 24-5-1 vote.
Five sportsbook operators would be permitted to operate online in the state. All operators must pay $100,000 for a five-year permit, including a $50,000 renewal fee. A sportsbook operator must have live websites in at least three other states to be able to apply for a license.
Wyoming is not expected to a booming sports betting market, with it being the least populated state in the country with approximately 580,000 residents. However, these steps the state has taken are significant and will make people sit up and take notice. It is the first online-only law approved this year, and the Cowboy State would become the second location to have an online-only sports betting market. It would join Tennessee in being the only states where bettors can wager online instead of in-person.

21+. T&C Apply
21+. T&C Apply
The path to legal online sports betting in Wyoming has been a unique journey. In March, the state's House of Representatives was initially against the idea of mobile sports wagering and voted against the proposal. However, a day later, the House changed its decision and voted in favor of the bill.
As per the Wyoming legislature rules, any lawmaker who votes with the majority is allowed to ask for a reconsideration of the bill. Rep. Mike Yin asked for reconsideration of HB 133 after he initially voted no. Yin then decided to change his vote to a yes, officially passing it to the Senate.
Online Operators Welcome News
It will come as no surprise that online operators are keen to see online sports betting launch in Wyoming. Chris Cipolla, director of legal and governmental affairs at DraftKings, was one of the loudest voices to speak out in favor of the bill during the session last week.
Cipolla was keen to stress that 85% of the pre-pandemic wagers in New Jersey were online. Additionally, he added that 88% of Pennsylvania's bets in each month of 2020 were online, too. He concluded that most of the wagering activity in Colorado had been done online as well, since the industry launched there in May 2020.
Wyoming Sports Betting Could Launch on September 1
As part of the amendments to the bill, the initial start date of July 1 was changed to September 1. This was changed following Wyoming Gaming Commissioner Director Charles Moore submitting a letter of concern to the Senate Appropriations Committee. The letter expressed concern about the timeframe of a summer start.
Moore argued that the gaming rules and regulations could be completed by July. Consequently, the committee amended the online sports betting start date to September 1.
For more legal casino and sports betting news across the US, follow us on twitter @Gamble_usa for the latest news and offers.
Relevant news