Zach Johnson Latest to Announce Missing Open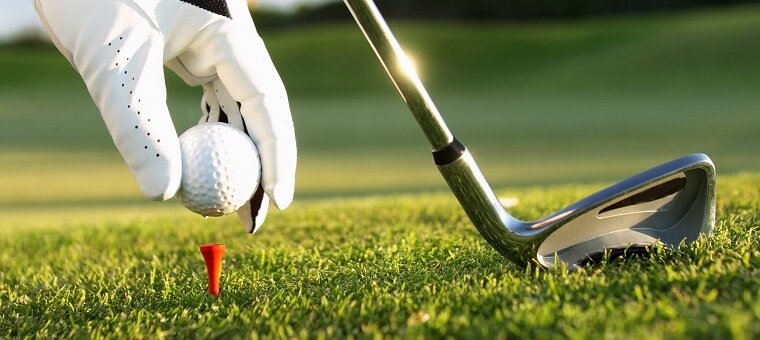 The Open Championship is being held again this year after the 2020 event was canceled due to COVID-19.
The canceling of last year's open was a huge disappointment for all golf fans. This is always one of the biggest sporting events of the year, but the 2021 Open will be without some of the biggest golf stars in the game.
Zach Johnson, 45, is the latest golfer to announce that he will not be competing this weekend at Royal St. George's Golf Couse. Johnson has tested positive for COVID-19, forcing him to remain in the United States as opposed to traveling to the UK.
Johnson is a two-time major champion, and he is also a previous winner of The Open. Even though Johnson is not one of the top golfers currently in the sport, his absence will be felt.

Johnson's test came just in time as there was a chance he could have knocked out close to 20 additional golfers had this been delayed. The positive result came after a test was given following the final round of the John Deere Open this weekend.
With a number of players set to head to the UK for The Open, there was a charter flight planned to take at least 16 different golfers over to the upcoming tournament. All of the golfers were given a rapid COVID-19 test, and that is how it was determined that Johnson had contracted the disease.
While the PGA Tour has COVID-19 protocols in place for this season, they are very minor compared to what takes place at The Open Championship. Every golfer that was on that flight would have been considered a close contact if Johnson wasn't stopped from boarding.
Johnson took to Twitter to express his frustration and disappointment in contracting the virus, and he will immediately go into self-isolation and quarantine. The PGA Tour will require negative COVID-19 tests before he is able to rejoin the tour.
— Zach Johnson (@ZachJohnsonPGA) July 12, 2021
Troubling Trend
With the announcement that Johnson will be missing The Open Championship, there have now been at least 16 different players either opt-out or be forced out of the field. This is by far the most golfers to be removed from a field of any of the previous major golf tournaments.
Bubba Watson is one of the golfers that has chosen to opt-out of The Open Championship after it was determined that he was in close contact with someone with COVID-19. Watson announced on Twitter that he is vaccinated, but he did not feel comfortable hopping on the plane and risk exposing other golfers.
David Duval also stunned organizers of The Open when he announced on Sunday that he would also not be participating. There was no reason given for his withdrawal, but it takes another former Open Championship winner out of the field.
Hideki Matsuyama tested positive for COVID-19 on July 2, and that is going to keep him out of The Open this year as well. Matsuyama has felt fine since testing positive, but he has not been able to produce negative tests that will allow him to compete.
Want to stay up to date on the latest legal sports betting news across the US? Then come and follow us over on Twitter @Gamble_usa.
Relevant news