Gamble USA strives to improve your online gambling experience. We aim to help you play safely, make informed decisions when gambling, and increase your betting knowledge through our guides.
We adhere to strict editorial integrity; our content may contain links to products from our licensed & legal US partners.
Americans love to play slots online. We love slot machines in general – they are fun, immersive, and exciting. Did you know, however, that some slot machines are inherently better than others and offer a better payout percentage? It's true! Not all video slots are created equal, and some give a mathematically better chance of winning than others.
If this has caught your attention or caused a surprise, you have come to the right place. In this guide, we look at the best payout slot machines currently available in the online casino market. Furthermore, we explain important factors, like RTP, house edge, and volatility. In order to give you the best gaming experience, we also recommend you stick to the best online casinos with consistently high payouts.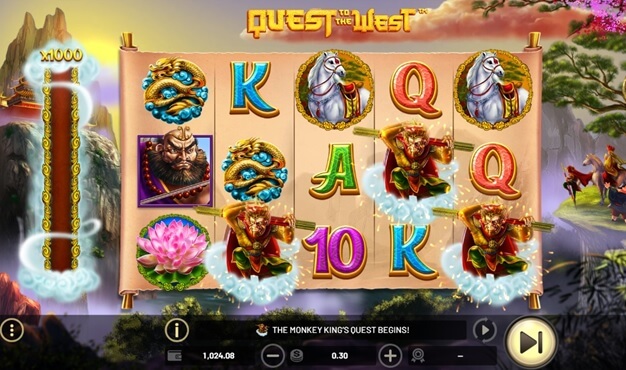 20 Slots With the Best Payout Rate (RTP)
| Rank | Slot Title | RTP % | Developer |
| --- | --- | --- | --- |
| 1 | Ugga Bugga | 99.07% | Playtech |
| 2 | Ohh Ahh Dracula | 99.00% | Barcrest |
| 3 | Mega Joker | 99.00% | NetEnt |
| 4 | Triple Profits | 98.95% | Playtech |
| 5 | Tropic Reels | 98.95% | Playtech |
| 6 | Chess Mate | 98.72% | Multi Slot |
| 7 | Sheik Yer Money | 98.20% | Barcrest |
| 8 | Marching Legions | 98.12% | Relax Gaming |
| 9 | The Cat Father | 98.10% | Pragmatic Play |
| 10 | Jewel in the Crown Strike | 98.00% | Barcrest |
| 11 | Blood Suckers | 98.00% | NetEnt |
| 12 | Jokerizer | 98.00% | Yggdrasil |
| 13 | Kitty Cash | 97.86% | 1X2 Gaming |
| 14 | Zeus Lightning Power Reels | 97.73% | Red Tiger Gaming |
| 15 | Golden Tour Slot | 97.71% | Playtech |
| 16 | Sugar Pop | 97.70% | BetSoft |
| 17 | Devil's Delight | 97.60% | NetEnt |
| 18 | White Rabbit | 97.30% | Big Time Gaming |
| 19 | Blood Suckers II | 96.94% | NetEnt |
| 20 | Rome Caesar's Glory | 96.23% | Playson |
While online slots are incredibly fun to play, US players still want to win money, too, and walk away with an epic cash prize! This is why it is important to consider the RTP when looking at slot machine payouts.
RTP shows your expected winnings and consequently determines the house edge you can expect when you play slots. The RTP metric is shown as a payout percentage which represents the portion of the money you've put into the slot machine that you can expect to get back through wins. The basic theory is that the higher the payout percentage, the more you can expect to win.
For example, Ugga Bugga by Playtech or Mega Joker from Netent are one of the best payout slot machines of all time, with an RTP of over 99%. Playing either game for a prolonged period and spending $2000, for example, should result in a 99.07% return or $1981.40. Alternatively, we can say this would result in a house edge, or loss, of $18.60 ($2000 – 1981.40$). From this, we can see that the best payout slots have a higher RTP percentage closer to 100%.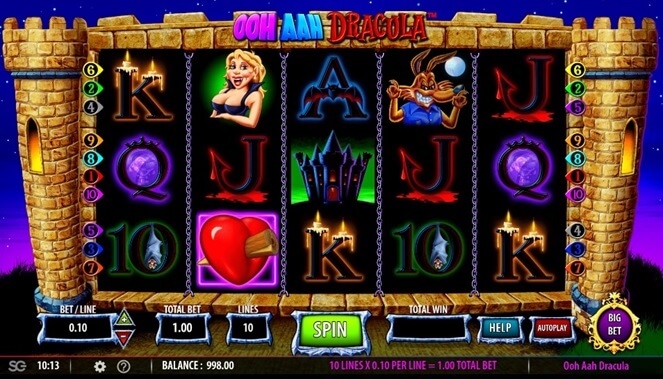 Understanding this is theoretical is important, and the average payout should play out over time. However, there are other factors we discuss below, such as progressive slots and volatility.
Furthermore, the average online casino payouts could vary wildly if you only play a few spins. For example, Player A could play just ten spins at a slot machine and hit a real money jackpot prize after their second spin. This would result in an RTP much higher than 100%. In contrast, player B could play the same game, have ten spins, and win nothing. In this scenario, their actual RTP would be 0%. This is why the RTP is an excellent factor to show the best real money slots, but it must be taken as an average payout, calculated over a huge amount of spins – not an exact guaranteed number.
Regardless, some online casino games are well-known for their above-average slot payout. If you can play these slot games, we urge you to do so as they have a higher payout percentage way above the industry average of 96%. We have hand-picked 20 of the best RTP slots below for your benefit!
10 Slots With the Best Payouts (Progressives)
| Progressive Jackpot Slot Title | RTP % | Developer | Minimum Jackpot Payout (Seed ) |
| --- | --- | --- | --- |
| Divine Fortune | 96.90% | NetEnt | $10,000 |
| Mega Fortune | 96.60% | NetEnt | $150,000 |
| Book of Atem | 96.45% | Microgaming | $50,000 |
| Buffalo Grand | 96.00% | Aristocrat | $20,000 |
| Pride of Persia: Empire Treasures | 95.99% | Playtech | $100,000 |
| Arabian Nights | 95.60% | NetEnt | $150,000 |
| Hall of Gods | 95.50% | NetEnt | $1,000 |
| Joker Millions | 94.30% | Yggdrasil | $100,000 |
| Gladiator | 94.10% | Playtech | $50,000 |
| Mega Moolah | 93.42% | Microgaming | $1,000,000 |
If you want to utilize gambling sites to their fullest potential and hit epic wins, you want to try your luck on progressive jackpot slots with the highest payout percentages
Progressive slots still have the same game mechanics and features as regular slot games. However, they have one key difference that can result in some life-changing high payouts. These slot games have pooled progressive jackpots in addition to their standard pay tables, making the way for best online casino payouts. As such, winning slot machines that feature progressive jackpots can be significantly more rewarding than playing regular slots.
The progressive jackpots are built-up by customers via a percentage of their slot spin cost. For example, a game may contribute 1% towards the jackpot prize pool. This means that if you spent $1000, you would add $10 to the pot.
This may not sound like much. However, there could be hundreds of thousands of other players contributing too. Furthermore, many jackpot slots have their prize pools added to across multiple online casinos. For example, the potentially best-known progressive slot of all time is Mega Moolah. This has the record for the highest payout of all time (Over 25 million US Dollars!), and a large network of online casinos builds up the prize pool.
For the highest payout percentage, progressive slots usually have a lower RTP than standard slot games, in some cases even lower than 91% RTP. This is due to the potential of hitting that huge jackpot, taking part of the spin after spin returns to build up. However, as you can see from our table below, there is still a range of progressive slots with better payout percentages.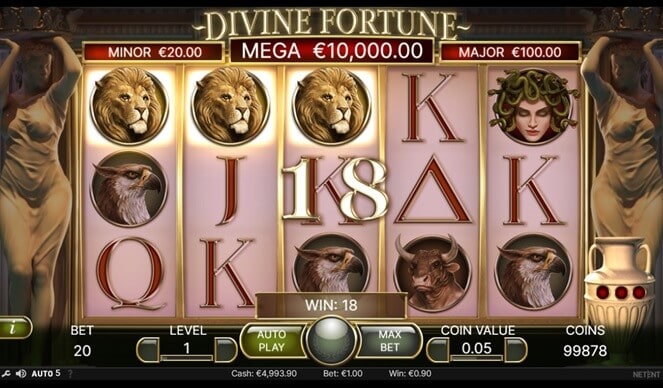 Best 10 Slots With the Best Payout (Non-Progressive)
| Slot Title | RTP % | Volatility | Developer | Maximum Win |
| --- | --- | --- | --- | --- |
| Thrones of Persia | 98.80% | High | TomHorn | 5470x |
| Jokerizer | 98.00% | High | Yggdrasil | 6000x |
| White Rabbit Megaways | 97.70% | High | Big Time Gaming | 13000x |
| Coyote Cash | 97.50% | High | Real Time Gaming | 10000x |
| Blazing Bull | 97.40% | High | Kalamba | 2667x |
| Muay Thai Champion | 97.40% | High | PG Soft | 15000x |
| Age of Egypt | 97.10% | High | Playtech | 10000x |
| Fruit Wrap | 97.00% | High | Thunderkick | 11000x |
| 9K Yeti | 97.00% | High | Yggdrasil | 9012x |
| Pearl Lagoon | 96.90% | High | Play' N' Go | 5000x |
The last main factor to look at when considering slot machine payouts is volatility. Volatility relates to the risk factor and the frequency and value of payouts. There is often a correlation between RTP and volatility, but it isn't guaranteed.
In most slot games, you can open the information panel or game rules, and the software developer will list both the RTP and volatility for your benefit.
The volatility of slot machine games can be classed in three instances – low, medium, and high.
Low volatility online slots
These best-paying slots are for the cautious and conservative US players. Low volatility is the way to go if you prefer to spend little amounts and make consistent returns. These online slots work on the premise that you will receive frequent payouts, but the payout value will be much less. Furthermore, you are less likely to get real money jackpot payouts. Typically, low-volatility slot games have a higher RTP percentage.
Medium volatility online slots
Medium volatility slot machine games are basically the middle-ground. They provide a balanced gameplay experience that sits between low and high. These slots pay less often than low volatility games but also have a slightly higher chance of larger payouts. If you want to take a little more risk but aren't quite ready to let loose, medium volatility games are an excellent option.
High volatility online slots
High volatility slot machines online are for the risk-takers – the US players who want fame and glory and don't mind a potential loss. These online slots payout infrequently. However, there is a much greater chance of jackpot prizes and large real money rewards as a result. Due to the long stretches without real money payouts, the RTP of high volatility slots is typically lower.
Below, we have selected ten high RTP slots with a range of different volatilities to suit various player types!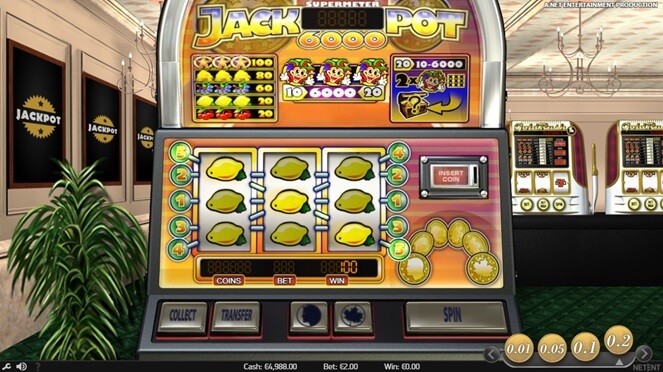 What is RTP, and How is it Calculated?
RTP is an important percentage relating to how much money a player can expect to win back when playing a casino game. RTP is not exclusive to the best online slots; it is also used for other games like Blackjack, Roulette, and Baccarat.
RTP = Return to Player
Key Points
RTP is the percentage a player can expect to win back when playing a game of their original stake.
This is a theoretical return and not guaranteed.
The percentage is based on playing over time and can easily be skewed if a customer plays only a few spins.
The remaining percentage out of 100 is the house edge – or how much you will lose.
Let's look at an example. Divine Fortune has a theoretical RTP of 96.90%. If you played this slot game and spent $100, you should expect to win back 96.90% of that = $96.90. Conversely, the house edge here (or the amount you lose) would be 100-96.90 = 3.10% / $3.10.
How is RTP Calculated?
So how is this percentage arrived at? There is actually a simple formula to calculate the best online slots RTP; however, you need financial data from online casinos!
RTP = Total Amount Won On A Slot Game / Total Amount Spent On A Slot Game
Let's create a theoretical example. Online Casino A features the Hall of Gods slot game with an expected RTP of 96.50%. In the month of August, the total spend on this slot game was $1,340,000, while the total net winnings were $1,277,000.
Therefore, the actual RTP was 1,277,000 / 1,340,000 = 95.29% which is slightly below what it should be.
Theoretical RTP values are provided by each developer and tested regularly by third party companies to ensure the provided data are accurate and fair.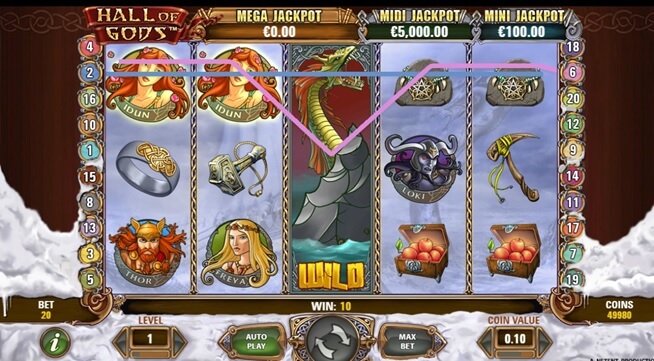 What is House Edge?
The slot or casino house edge represents the inverse value of RTP. While Return to Player RTP determines slot payouts and payout percentages, the house edge represents the percentage of player wagers that the casino will keep, ie. casino profits. House edge is determined by subtracting the slot game's RTP from 100%.
For example, if a game's RTP is 98%, the house edge will be 2% (100-98). The same thing that applies to slot machine odds applies here too, meaning that these percentages are calculated over thousands and millions of spins, and they do not guarantee that your playing session's wins and losses will reflect the RTP and house edge percentages.
Slots Volatility Explained
The other major factor when looking at the online casino payout percentage and the best slot machine payouts is volatility. This states how risky slot machines are, how often you can expect to win, and the value of those wins. Volatility is a very important factor when assessing the actual payout percentage of a slot machine.
Without volatility, players would only stick to machines with the best payout percentage, leaving online casinos with little to no profit. With slot volatility in play, players are incentivized to play at low RTP slots that provide odds of winning, but the wins themselves can be substantially bigger.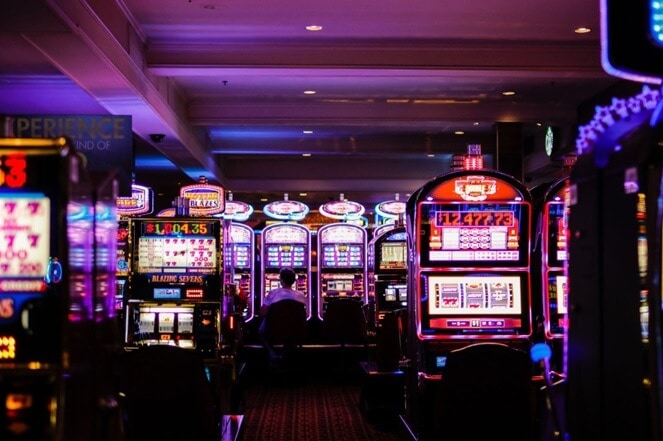 There are three types of volatility for the best payout slot machines in a broad categorization: low, medium, and high. However, many slot providers list volatility on a scale that can include rankings between the main types, such as medium-low or medium-high. The best slot machines when it comes to payout percentages tend to have lower volatility, while those with smaller RTPs have medium-to-high volatility. We describe the three main volatility types below.
Low Volatility
Risk: Low
Win Frequency: Often
Win Amount: low
If you want to find relatively risk-free slot games, low-volatility titles are your best option. These slot machines pay out often, but the downside is that the payout amount is usually low. Furthermore, playing such a particular slot game has a lower chance of hitting big payouts and jackpot prizes.
If you enjoy low-risk online gambling and prefer to play for fun, low-volatility slot machines are suitable.
Medium Volatility
Risk: Medium
Win Frequency: Semi-Often
Win Amount: Medium
As the name suggests, medium volatility is basically a compromise between low and high. Medium volatility slot machines give a little more risk, pay out a little less, but also have a higher frequency of jackpots compared to low volatility games.
High Volatility
Risk: High
Win Frequency: Infrequent
Win Amount: High
Lastly, we have high volatility slots. These are for those of you who love the all-or-nothing approach. These high payout slots are for you if you are quite happy to risk it all to hit a mega jackpot. High volatility slots pay out infrequently. As a result, there is the potential to walk away with nothing! However, there is generally a higher chance of winning epic prizes through the slots bonus games.
Relation between RTP and Volatility
As mentioned, RTP and volatility are key aspects of high payout slots. There is also a general correlation between the two. It is important to understand this so that you can choose the best online slots to suit your intentions, bankroll, and playstyle.
Generally speaking, we can state that:
Slot machines with low volatility have a higher RTP
Slot machines with high volatility have a lower RTP
Let's look at this logically. A low-volatility slot machine often pays out. The amounts may not be huge, but you are consistently winning back the amount you bet or a little bit less. This results in higher payout percentages and, thus, a higher RTP.
In contrast, a high-volatility slot pays infrequently. This means that you are consistently not earning back your spin costs, dragging the RTP drastically down. However, the higher percentage chance of jackpot prizes on games like Ultimate Fire Link China Street means that the RTP is bought up and thus usually averages out slightly lower overall than low-volatility games.
What does this mean for you when choosing paying online slots? It means that if you want low-risk games with frequent wins, RTP should be the deciding factor. In contrast, if you don't care about making consistent wins, and want those jackpot prizes, look instead at the volatility.
Are Loose Slot Machines Real?
Have you ever heard of the epic myth of loose slot machines that payout on virtually every spin? No? We haven't, either! This stems from land-based casinos. You can find many rumors, legends, and stories of supposed casino operators that have the loosest slots with that payout far more than they should.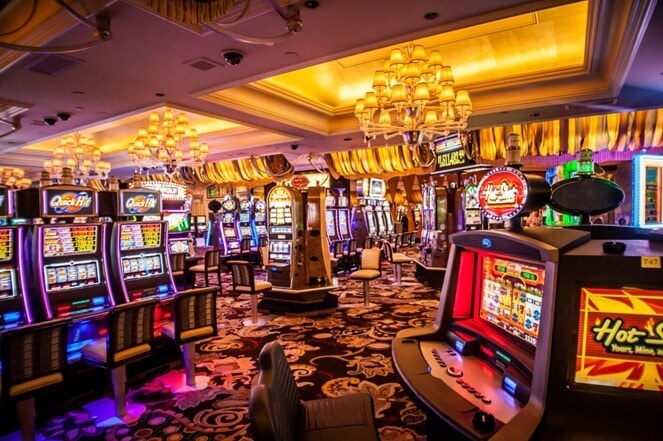 Unfortunately, for online gambling, there is no such thing as a loose slot machine. Online slot machines use complex RNG (Random Number Generator) systems and algorithms to ensure that the outcomes and slot payouts are random. Furthermore, software developers have the RTP percentages of their games published, which is required as part of their licensing terms.
Therefore, if you are playing online slots on a game with an RTP of 96.00%, you can guarantee that RTP is pretty accurate.
Aside from the technicalities, and that it is virtually impossible with online casinos, ask yourself this – why would online casinos purposefully have loose slots? If this was true, they would all be out of business!
Slot Bonus Features
So far, we've covered several metrics that affect how often and how much you can potentially win when you play slots. These are:
RTP and house edge – determine, in theory, how often you'll get winning combinations when playing a slot machine.
Mechanics or type of slot game – slot game mechanics like Megaways and progressive jackpots or slot game types like penny slots or multi-line slots also influence the size of your potential wins as well as the core gameplay loop.
Volatility – affects how big both the losses and wins are.
However, this is not the full list. Besides the payout percentage and other aforementioned metrics, slot bonus features also have a significant impact on how your slot sessions will play out. There are several types of features a slot game can have but it rarely has all of them. Furthermore, some features – like autoplay – do not affect the wins and losses in any way directly but are more of a quality-of-life addition to help players.
Some of the most common slot bonus features are:
Wild Symbols – symbols that come up instead of the regular slot machine symbols that help players achieve winning combinations and often interact with other features to provide extra bonuses and wins.
Scatters – scatters are symbols that fulfil their role in winning combinations wherever they are on the screen, unlike regular symbols that need to be positioned in a specific reel or payline to work.
Free spins – unlike the free spins bonus that the online casino itself can reward players with, slot free spins are rewards given inside the slot game itself when certain triggers occur.
Bonus rounds – these are special rounds that provide the player with one or several advantages during the bonus round. While in most cases the bonus rounds are free spins bonus rounds, they can also provide boosted multipliers, synced reels, symbol transformations etc.
Bonus buy rounds – while bonus rounds are mostly reached by achieving a certain trigger, some slot games let players buy into these rounds by placing a larger bet.
With all these bonus features in mind, it becomes clear that the trick to finding which slot machines pay the best is not simply in finding the game with the highest RTP or highest volatility. Instead, to find the best payout slot machines all of the features we've mentioned have to be taken into account.
Best Payout Online Casinos in the US
| Casino | Average RTP | Legal States |
| --- | --- | --- |
| DraftKings Casino | 97.10% | Connecticut, New Jersey, Michigan, Pennsylvania, West Virginia |
| BetMGM Casino | 97.00% | New Jersey, Michigan, Pennsylvania, West Virginia |
| Unibet Casino | 96.94% | New Jersey, Pennsylvania |
| FanDuel Casino | 96.91% | Connecticut, New Jersey, Michigan, Pennsylvania, West Virginia |
| Borgata Casino | 96.85% | New Jersey, Pennsylvania |
| Party Casino | 96.73% | New Jersey |
| Golden Nugget Casino | 96.69% | New Jersey, Michigan, West Virginia |
| WynnBET Casino | 96.52% | New Jersey, Michigan |
| Parx Casino | 96.51% | Michigan, New Jersey, Pennsylvania |
| Bet365 Casino | 96.30% | New Jersey |
Now that you have an amazing idea of the best payout slots, you need to know where you can play them!
The top online casinos value their customers and give them a fair chance at winning real money. You can check this simply by looking at their average payout percentages.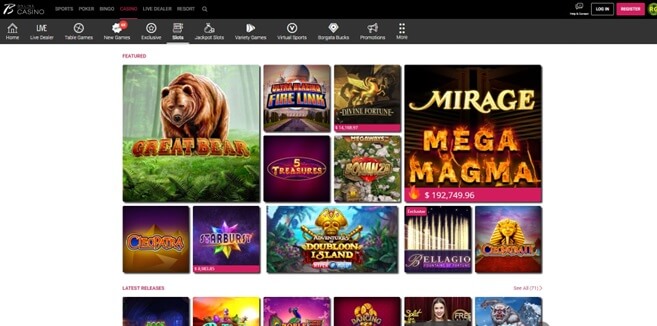 In fact, to make things even easier, we have done this for you. Below, we have selected the best payout online casinos in the US. The average payout was calculated using their published RTP percentages against the total number of slot games.
Land-Based vs. Online Slots Payouts
It is vital that you understand the difference between land-based and online casinos and how paying slot machines work.
The quality of online slots is often directly tied to the game developers behind the slot game. Games from reputable software providers are known to be fair and often come with a variety of bonus features and are proven fair. The best slots are often from renowned game developers like Pragmatic Play, Netent, BTG, and others.
Slot machines in land-based casinos usually have lower RTPs. Therefore, you are not likely to win as much as online slot machines. However, to offset this, the jackpot prizes of real money slots in physical casinos are typically much higher. In many instances, casino operators have both physical venues and online casinos and offer the same games at both!
Popular examples include BetMGM Casino and Caesars Casino – these companies have well-known physical venues but have also branched out to online gambling. While their online and offline game catalogs are not exactly the same, there are games that crossover.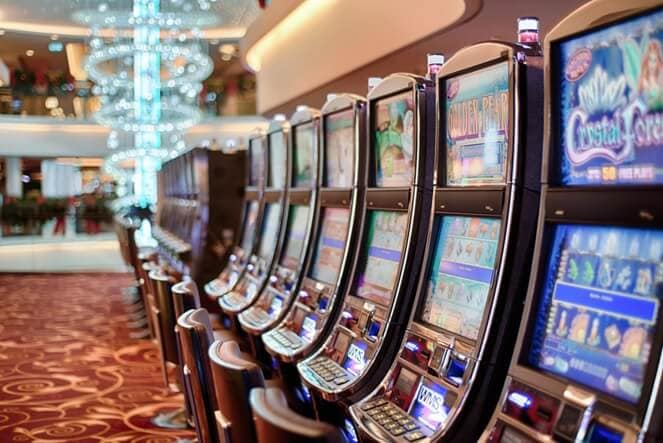 You must also remember that online gambling is not legal in every state with physical casinos. Currently, you can find legal online slot casinos in Connecticut, Delaware, Michigan, New Jersey, Pennsylvania, and West Virginia.