Gamble USA strives to improve your online gambling experience. We aim to help you play safely, make informed decisions when gambling, and increase your betting knowledge through our guides.
We adhere to strict editorial integrity; our content may contain links to products from our licensed & legal US partners.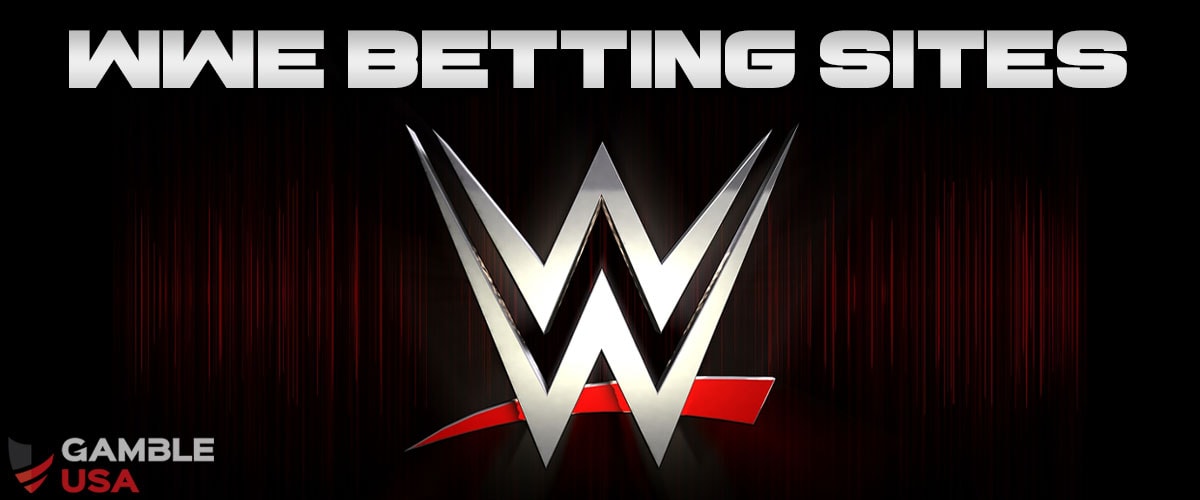 Can you bet on WWE? There are betting markets for relatively unknown sports like lacrosse, darts, and water polo, so why not for the WWE, right? Pro wrestling is popular in the US, with a large viewing fanbase. You'll be happy to bet on WWE if you love watching these shows or if you're an avid bettor looking to spread their net; better still, if you're both.
It may still come as a surprise to some people, but the outcomes of WWE matches are not random but predetermined. As WWE matches are fixed sports-style events, they are not legal in the US at the moment. However, betting on award shows like the Oscars is available at several top US sportsbooks, so there's a feasible chance that WWE betting may become legal in the future.
Before you lose your horses, let's assure you that predetermined does not mean manipulated. Although results may not be random, you're taking a chance like with any other sport – a chance that you've predicted the right winner, scripted or not. Our full guide to WWE Betting will tell you everything about betting on this sport, from how to place bets to the best betting options and more.
---
WWE Wrestling Betting Sites and Promo Codes
Providing a top list of licensed and reliable operators is always our first port of call for every guide we create. However, since there are no legal online WWE betting sites at the moment, we'll cover top operators that are likely to offer these fixed sports events when they become available.
🤼‍♂️Sportsbook
🎁Bonus
📜Promo Code
PointsBet
5x100 – Get up to 5 $100 Bonus Bets if your first Fixed Odds cash bet of the day loses
Follow our link
BetMGM
Up To $1,000 In Bonus Bets
GAMBLEUSA
DraftKings
20% deposit match up to $1,000
Follow our link
FanDuel
$1,000 No Sweat First Bet
Follow our link
Caesars
100% up to $1,250 first bet on Caesars + 1000 Caesars Rewards Tier Credits + 1000 Reward Credits®
GUSAFULL
BetRivers
2nd chance bet up to $500
SPORTS
Betway
Up to $250 in bonus bets with first bet
Follow our link
Unibet
$100 second chance bet (AZ, IN, NJ, VA)

$500 second chance bet (PA)
Follow our link
bet365
Bet $1 & Get $200 in Bonus Bets
Follow our link
Borgata
Bet $20, get $100 in bonus bets
GUSA
---
Understanding WWE Betting Sites
We review WWE betting sites like we do any other sportsbook, using strict assessment criteria and expert analyses. There are several factors at play when determining the best sites to place a WWE bet on. So if you're wondering 'where can I bet on WWE,' below is the list of factors we use in assessing the best WWE betting sites online. You should keep them in mind when deciding whether or not to play at any betting site for WWE.
Licensing and Security
The best WWE betting sites in the US must be licensed by the relevant state authorities where they operate. Licensing is proof that a sportsbook is legit, and only legit operators will provide the safest and most secure gaming environment.
WWE Betting Options
Since the WWE is a niche sport, there are usually only a few betting markets offered. However, there should be a decent range of popular WWE bets. Match winner and futures are most common, but there's lots of potential for props too.
WWE Betting Odds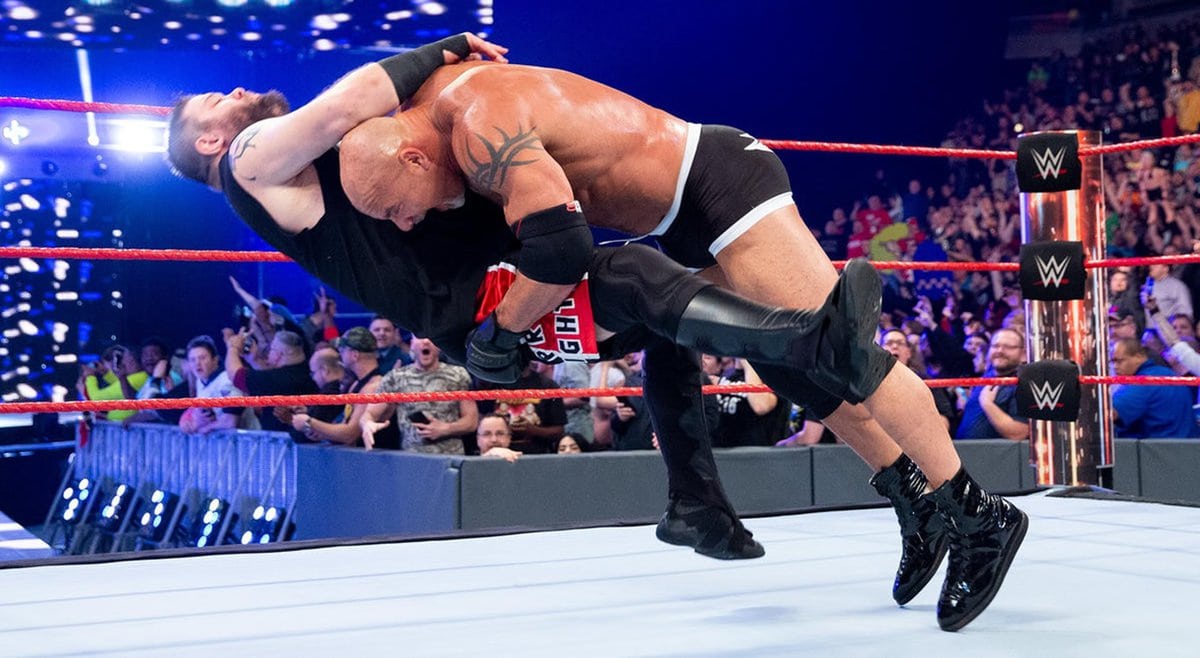 You should be looking for the most valuable odds to increase your potential payout if you win. The good news is that oddsmaking for WWE isn't too competitive, as not every sportsbook offers this sport. This means oddsmakers don't put as much effort into setting accurate lines for WWE markets, making it easy to find value.
Betting Limits
WWE betting limits are often restricted because these outcomes are predetermined, and sportsbooks don't want to overexpose themselves in case match results leak. Unless you're a casual bettor, you'll want to play at a site with the most accommodating max limits.
User Reviews
Reading up on real player reviews is essential before playing at a WWE sportsbook. Naturally, these operators will only promote themselves in a good light, so you need to get honest user opinions to know whether the experience is indeed worth it. We test out any sportsbooks we review and rate them based on our first-hand experience, so be sure to check out our WWE sportsbook reviews too.
Other Sports Offered
The best WWE betting sites should also cover other popular sports events besides wrestling. While WWE betting is a great alternative option, players still love betting on the NFL, NBA, NHL, and the like. Operators offering a wide range of sports and events will add to the overall betting experience at the site.
WWE Bonuses and Promos
Bonus bets and other promos should be available at the best WWE betting sites, not only offers for new players but also for existing customers. These offers should come with fair wagering requirements for a chance at profitability.
---
Why Bet on WWE?

Wrestling fans will understand the thrill of watching a highly anticipated blowoff between feuding wrestlers, a tag team match, or a hell-in-a-cell match. WWE wrestling promotions are purely for viewer entertainment. These wrestlers don't actually hurt themselves; it's all for show – a show that many viewers enjoy. Scriptwriters behind the scenes create the most exciting scenarios, with twists, turns, and unexpected appearances. Only a handful of people know the outcomes, and they guard the information very tightly.
Betting on WWE is quite common in several parts of the world because it isn't hard or complicated. In fact, it'll prove a lot easier than betting on the NFL, NBA, or other popular US sports. This is because it has relatively fewer betting options, and it is easy to find value. Also, operators are looking to draw customers to these sports betting markets, so there are no difficult steps to betting or winning.
---
How to Bet on WWE Matches
You can bet on WWE matches whether you have previous sports betting experience or not. WWE online betting works the same way as any other sport, and as already mentioned, there are fewer markets and no advanced bets that are hard to grasp.
Let's take a look at the step-by-step process at the top WWE betting sites:
Register for a new account
Registering on a WWE online sportsbook is the first step to start betting on this sport. You should sign up at a legit and reputable WWE betting site like the ones we recommend to ensure safe gambling and a great overall experience.
Deposit on the site
The next step is to deposit. Any WWE betting site is often a real money sportsbook, so you need to fund your account to begin. Make sure you look out for WWE betting bonuses as well. Signing up for new betting sites makes you eligible to claim welcome bonuses. These are usually in the form of bonus bets, but you can get deposit matches or no-deposit offers as well. With the exception of the no-deposit bonus, you should check the minimum deposit required to activate the offer.
Find WWE betting odds
Check out the odds on the available WWE events and choose the markets you want to bet on. This sport isn't very popular for betting, so you won't find the odds on top of the page. You'll have to find the WWE tab and click on it to see what is available to bet on. Sometimes, these wrestling markets may be listed under a specialty tab, so if you can't find a specific WWE tab, that doesn't mean it doesn't exist on the site.
Place your bets
You'll see your selected bets in your bet slip. You'll be able to wager on single games or parlays. Make sure you use WWE betting tips and strategies to increase your chances of winning. A good tip is to remember that the WWE is scripted. So rather than focus on the wrestlers, you should assess where the scriptwriters are likely to take the story.
---
Most Popular WWE Betting Markets
Below are the standard WWE bet types you'll find at any top WWE betting site:
Match winner
Match winner bets are the easiest option if you're just learning how to bet on WWE. Wrestling is mostly a single-player sport, although there can sometimes be team matches. When two opponents go head to head, you simply wager on who you think will win the match. An example with typical odds is:
Wrestler 1 (-135)
Wrestler 2 (+180)
WWE matches usually don't end in a draw. They often go on until one player knocks out the other.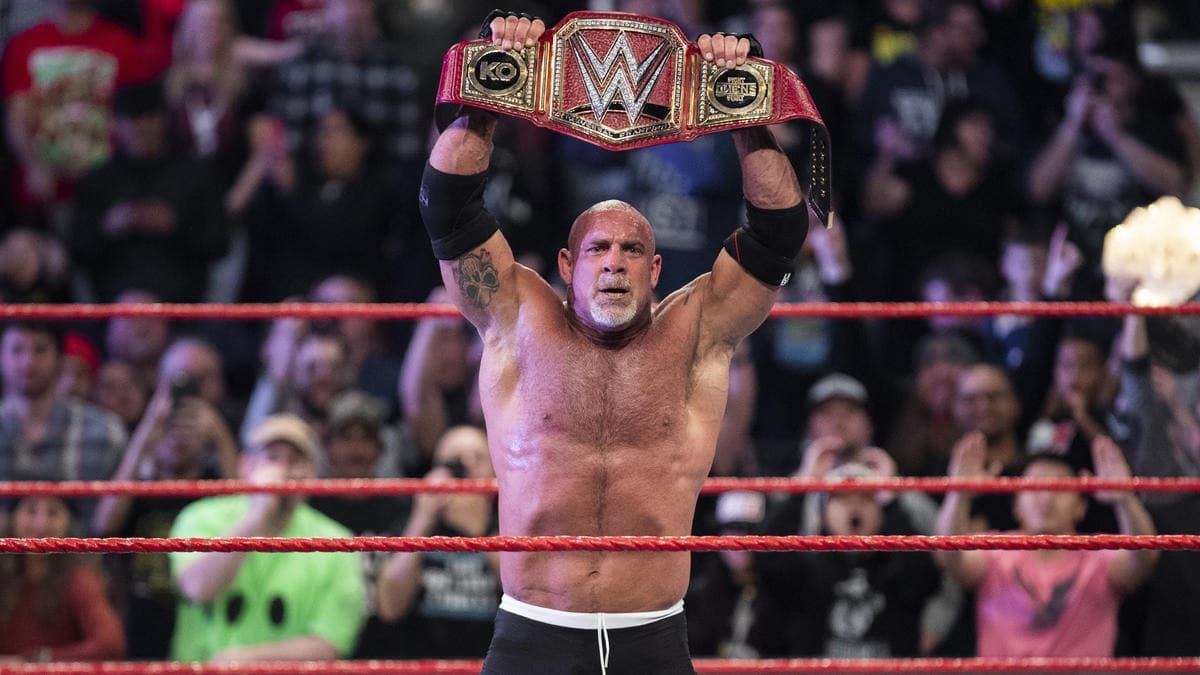 Tournament winner (Futures)
Another common one is the futures market. There are several different competitions within World Wrestling Entertainment, each one having its own title owner, so this is one of the more popular bets to place in this sport. This is also where you can find some of the most competitive odds.
Prop bets
Props are a common alternative betting option in most sports. For the WWE, there's so much room to cover for these bets, especially because rules are very flexible, and there are so many ways to win (clean finish, disqualification, cheating, last man standing, etc.)
Here are some examples of prop markets:
Will wrestler A eliminate wrestler B: Yes (-155)/ No (+250)
Will the match end in a knockout: Yes (+200)/ No (-110)
First to get eliminated in the Royal Rumble
These markets listed above are the regular kinds you'll find for any other sports in your chosen sportsbook. However, there are various betting markets that are unique to wrestling betting. They include:
After/Next – This market involves betting on who will win the title next. It's kind of a future bet but for the title successor. Wrestlers like Roman Reigns, Brock Lesnar, and Nick Khan are some of the top favorites for this kind of bet.
Champion By – Here, you're betting on when the next champion will be determined.
Feuds – This WWE betting market involves predicting which two wrestlers will face off before the match is scheduled.
---
Popular WWE Events for Betting

The WWE has a year-round calendar because there are different championships and wrestling events. So when one ends, it usually leads to the start of another. The most popular shows run nightly on the USA Network and are some of the longest-running TV shows in US television history.
Royal Rumble
WWE Royal Rumble is an annual wrestling event set in battle royale style. It usually involves 30 participants competing to be the last man standing in the ring. It starts off with two superstars matching off. New entrants are introduced at timed intervals. Wrestlers are eliminated when they are thrown over the top rope, and both feet touch the floor. The winner gets to compete in WrestleMania.
Royal Rumble has been one of the top live pay-per-view events for the WWE since 1988, when the first event was held, whereas the first women's Royal Rumble match occurred in 2018. The match winner is a popular WWE Royal Rumble betting option, but you can also put money down on who gets eliminated early. The Royal Rumble takes place in January.
WrestleMania
WrestleMania is the longest-running pay-per-view event in the WWE. It's the most successful and the biggest wrestling event of the year. The two-day event sees the best WWE superstars and rivals compete in a series of matches. Some matches are to settle the score between rivals. Others are for championship belts.
The first WrestleMania event was held in 1985. It was a tag team match featuring the legendary heavyweight champion Hulk Hogan.
SummerSlam
The SummerSlam is the biggest wrestling event of the summer and one of the flagship events of the WWE. It brings some of the biggest rivalries to the ring, with several all-stars making comeback appearances. The SummerSlam takes place in August and is the second biggest event of the year after WrestleMania. There are 12 matches held during the event, including a main event and a kickoff pre-show.
The first event was also held in 1988 at the Madison Square Garden in New York, with the 2021 event hosted in Las Vegas becoming the highest-grossing SummerSlam of all time. WWE SummerSlam betting odds are not released very much in advance but keep an eye on the best wrestling betting sites in the days leading up to the event.
Raw
Monday Night RAW is a 3-hour event that runs weekly on the USA Network. RAW first aired in 1993 and has been a Monday night staple since then. This show really brought professional wrestling to the limelight, with mage stars John Cena and Randy Orton holding the most Monday Night RAW appearances.
There are currently five different RAW championships, including WWE Universal Champion. WWE United States Champion, WWE Raw Women's Champion, WWE Cruiserweight Champion, and WWE Raw Tag Team Champion. Due to the regular schedule, this normally makes up the largest portion of WWE betting markets.
Survivor Series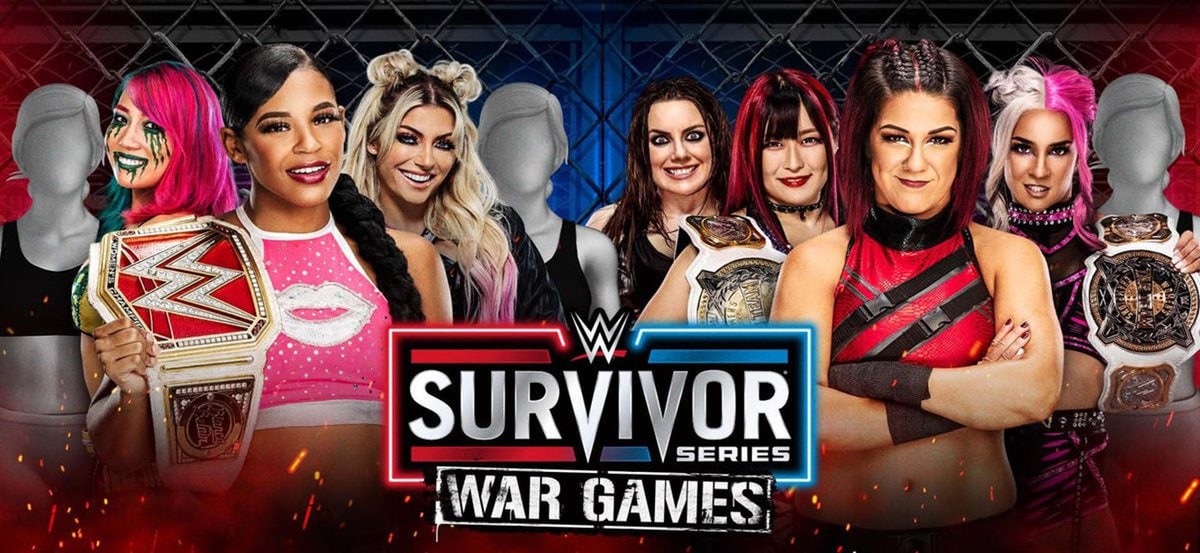 The WWE Survivor Series launched in 1987, featuring multi-person elimination team matches. In 2022, however, the new version of Survivor Series, known as WarGames, was introduced for the first time. Instead of multiple elimination matches, all participants enter the match one by one in timed intervals, and the winning team is the first to score a victory by pinfall, submission, surrender, or knockout.
The WarGames takes place in two rings within a large cell. It's one of the big four WWE events and happens around November yearly. When WWE Survivor Series betting, remember that it's a team-based event, so the outcomes are a lot more volatile than a head-to-head.
Smackdown
Smackdown is another weekly WWE event like RAW. It airs on Friday Nights and features some of the biggest wrestling stars and heavyweight champions. Talking about heavyweights, four championship belts are exclusive to the Smackdown brand, including the WWE Intercontinental Championship and WWE SmackDown Women's Championship.
Debuting in 1999, Smackdown first aired on UPN. It has nested in several other networks through the years and is now currently available on Fox at 8/7 central on Friday nights.
NXT
NXT is the third recurring wrestling TV program available in the US. It airs on the USA Network on Tuesday nights. It's a minor league compared to RAW and Smackdown but is popular for having a creative storyline and a roster of fresh-faced and wildcard characters.
NXT was first introduced in 2010 as a wrestling/reality competition that brought in fresh faces competing to become WWE's next breakout star. In June 2012, after two years and five seasons, NXT scrapped this format and revamped it as a developmental wrestling program that shines the spotlight on next-generation wrestling stars.
---
FAQs
Is WWE betting legal?
Unfortunately, betting on WWE is not yet legal in the US due to concerns over the predetermined outcomes. However, with the US sports betting expansion and the availability of fixed entertainment events like the Oscars for betting, WWE betting may soon become legal.
Where can I find the best WWE betting odds?
The best WWE odds are often available at our recommended WWE sites. You'll have to shop around as the odds offered on different sportsbooks may vary slightly.
How can you bet on WWE?
You can bet on the WWE by taking advantage of any of the betting options available. Throughout the year, there are different wrestling events and tournaments, such as WrestleMania, SummerSlam, and Raw, providing a great deal of betting action.
Is WWE fake or manipulated?
Yes, WWE events are scripted, and outcomes are predetermined before the match begins. However, outcomes are not manipulated to thwart your winning chances. Only a handful of people know what's been scripted, so for players and sportsbook operators alike, it's like betting on any sports event where the outcome is unknown.