Gamble USA strives to improve your online gambling experience. We aim to help you play safely, make informed decisions when gambling, and increase your betting knowledge through our guides.
We adhere to strict editorial integrity; our content may contain links to products from our licensed & legal US partners.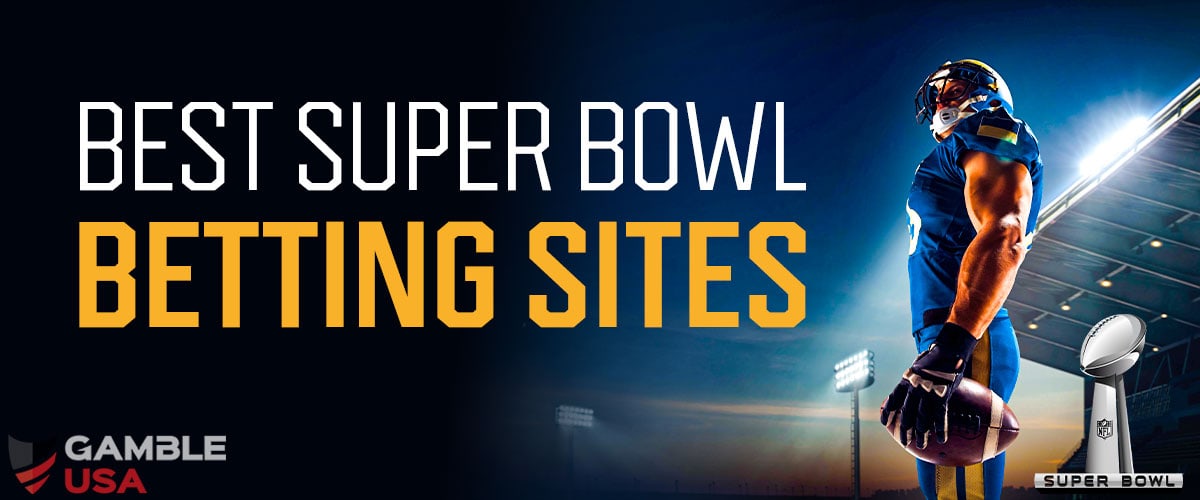 There's nothing quite like the Super Bowl. Ever since its maiden game between the champions of rival leagues NFL & AFL captured the awe of the nation in 1967, there's been no sporting event that could hold a candle to the popularity of the Super Bowl.
Now, some 56 years later, it's more popular than ever as fans from across the nation gather to watch the two best teams in the country lock horns for their chance to take home the Lombardi Trophy and forever etch their place in history. 100+ million sets of eyes watch from the US alone. Though perhaps even more astounding is the collective sum of over $16 billion wagered.
With so much money up for grabs, it's the biggest day of the year for US sportsbooks as they compete with one another to try and claim their slice of the $16 billion pie. Though just as it's important for the sportsbooks, it's also a massive day for sports bettors. Because as all experienced sports bettors know, with so many bonuses on offer, Super Bowl Sunday can be their biggest payday of the year. However, on top of needing to know who'll win the big game — it's also crucial you know who to bet with.
This is because while some sportsbooks will celebrate the biggest game of the year by offering great odds and bonuses, others tend to provide the bare minimum while advertising the opposite. For newcomers, spotting the best Super Bowl betting sites can be difficult. But that's why we've come up with our comprehensive guide for betting on the Super Bowl — including our picks for the best sports betting sites that'll give you maximum bang for your buck.
If you're just after the best Super Bowl betting sites, the below table is for you.
📖Sportsbook
🎁Welcome Bonus
🇺🇸 Availability
💵Minimum Deposit
PointsBet
5 x $100 Second Chance Bets
CO, IL, IN, IA, KS, LA, MD, MI, NJ, NY, OH, PA, VA & WV
$5
DraftKings
20% deposit match up to $1,000
AZ, CO, CT, IL, IN, IA, KS, LA, MD, MA, NH, NJ, NY, OH, OR, PA, TN, VA, WA, WV, WY
$5
BetMGM
$1,500 Paid Back in Bonus Bets If You Don't Win
Promo Code: GAMBLEUSA

AZ, CO, D.C., IL, IN, IA, LA, MA, MD, MI, MS, NJ, NV, NY, OH, PA, TN, VA, WV & WY
$10
FanDuel
$1,000 No Sweat First Bet
AZ, CO, CT, IL, IN, IA, KS, LA, MD, MI, MA, NJ, NY, OH, PA, TN, VI, WV, WY
$10
Caesars
$1,250 First Bet On Caesars + 1,000 Caesars Rewards Tier Credits + 1,000 Reward Credits
Promo Code: GUSAFULL

AZ, CO, D.C., FL, IL, IN, IA, KS, LA, MD, MA, MI, MS, NV, NJ, NY, NM, NC, OH, PA, TN, VA, WA, WV, & WY
$10
---
Understanding the Super Bowl
Having a solid grasp of the history and central aspects surrounding the Super Bowl can not only provide you with a unique edge when playing Super Bowl trivia but also when selecting your odds.
Super Bowl History
The first Super Bowl in 1967 pitted the nation's oldest football league in the NFL against the relatively new AFL. It's hard to imagine it now, but back then, these two organizations hated each other. While rival leagues to the NFL weren't uncommon, no league had ever gathered momentum and threatened the historic league quite like the AFL. And following frequent headhunting between the two — a treaty was finally signed in 1966 via a merger agreement that would see the AFL join the NFL four years later.
However, prior to the official merging, it was decided that an annual game would be played between the two rival league's champions to determine the undisputed football champions. Thus, the Super Bowl was born.
AFC Vs. NFC Super Bowl
Following the NFL & AFL merger, the two NFL would divide itself into two conferences. The NFC & AFC. Despite their only being one league though, the Super Bowl would survive. That's because these two conferences would represent both the old NFL & AFL — and each of these conferences would crown their own conference champion. And in postseason, the winners of both conferences would compete against one another for the Super Bowl.
While the NFL & AFL rivalry may have been a bit one-sided — the same cannot be said about the NFC & AFC rivalry. As of writing, NFC leads AFC 27-26. The added competitiveness has helped further stoke the NFL's popularity, with each Super Bowl being bigger than the last leading up to Super Bowl LVII, where the AFC's Kansas City Chiefs narrowly beat the NFC's Philadelphia Eagles 38-35.
Super Bowl LVIII
Super Bowl 58 is the next edition. Scheduled for February 11th, 2024, at the Allegiant Stadium in Nevada — it'll crown the NFL champion for the 2023 season. As of writing, who the Super Bowl LVIII champions will be is up in the air. But with that being said, all the most popular Super Bowl betting sites are already offering players the chance to bet on who they think will lift the Lombardi Trophy this season. Unsurprisingly, it's Patrick Mahomes' Kansas City Chiefs who are currently sitting as the favorites at +600.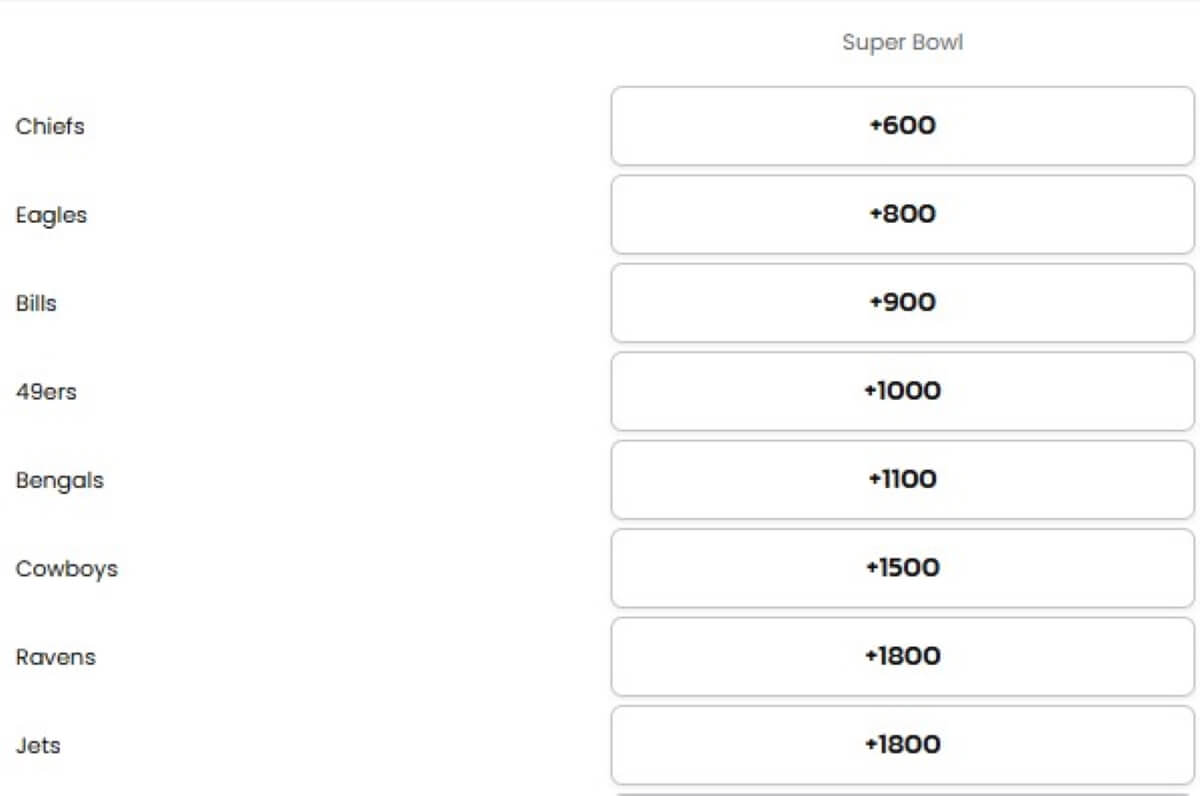 Though I don't mind the Cincinnati Bengals at +1100.
Super Bowl Halftime Show
One of the main attractions of the Super Bowl is the Super Bowl halftime show. Rhianna headlined the Super Bowl LVII halftime show. No one has been booked for the Super Bowl LVIII halftime show yet — though the odds-on favorite is Miley Cyrus.
Outside of the US, you can bet on the Super Bowl halftime show. However, legal US sportsbooks tend not to offer any of these markets. The good news is that once the halftime show is done, it's back to the action for the second half of the Super Bowl.
Vince Lombardi Trophy
Going back to the very first Super Bowl, it was Vince Lombardi's Green Bay Packers who would win it for the NFL. The next year it was a repeat, as Lombardi and Green Bay did the double. These two victories largely cemented the NFL's dominance over the AFL, and when Vince Lombardi passed away in 1970, the NFL honored him by renaming the then World Professional Football Championship as the Vince Lombardi Trophy.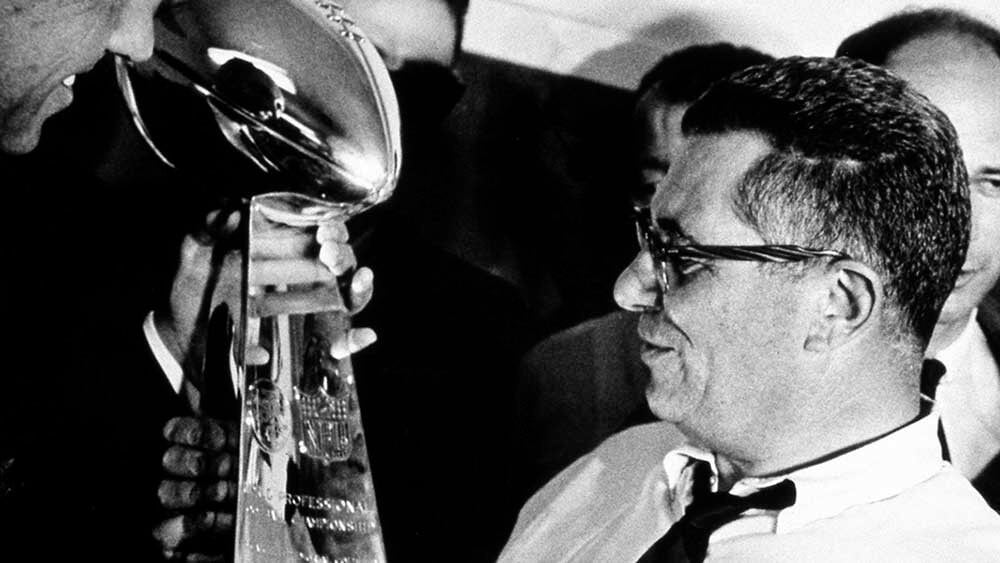 Unlike most trophies for major American sports, the Lombardi Trophy is recast every year. So once a team wins it — they get to keep it for the rest of the franchise's history. The Pittsburgh Steelers and the New England Patriots are tied for the most Lombardi trophies at six. And the legendary Tom Brady has held the trophy a historic six times — more than any other player or franchise.
Super Bowl MVP (Pete Rozelle Trophy)
All players and staff members who win the Super Bowl get a Super Bowl ring. However, only the best player gets the Rozelle Trophy by being the MVP. On top of betting on the team that will win — the bravest sports bettors will take their Super Bowl betting to the next level by trying to predict which player will walk away from the championship game with this historic trophy.
Unsurprisingly, the winning team's quarterback usually wins this trophy — and again, it's the G.O.A.T. Tom Brady who has won the most of these — with an almost unbelievable five Rozelle trophies to his name.
---
Best Super Bowl Betting Sites 2024
Being the biggest sporting event in the US, it's not surprising that every US sportsbook allows users to bet on the Super Bowl. Variety is great. However, when it comes to betting on the biggest game of the season, it's time to bring out the big guns by betting with the very best Super Bowl betting sites.
This is an area that our expert team has loads of experience in, as we all love betting on the Super Bowl and take pride in monitoring all US sportsbooks for the best Super Bowl betting experience. There are a lot of sites that made our shortlist. Though after polling our team, we came up with our pick for best US Super Bowl betting sites.
🥇PointsBet
PointsBet is one of the newer names to have broken into the US sports betting market. But don't let their newcomer status fool you — as they've taken the tried and true method of combining great Super Bowl odds with a simple, intuitive mobile app. Add into this their unique PointsBetting feature, and it's no wonder that PointsBet has risen to become one of the top US Super Bowl betting sites.
Expert Comments: "With a simple user interface and a great mobile app, PointsBet is usually the first site I'll look at when placing any bet. When it comes to betting on the biggest sporting event of the year, it's no different. Their PointsBetting feature makes every play mean something. So even if the Super Bowl is shaping up to be a blowout, I'm still going to be on the edge of my seat." – Oliver Dickinson (Sports Editor)

---
🥈DraftKings
When you think of DraftKings, you might think of their DFS. However, while that's definitely an important part of their history, in recent years they've focused on their online sportsbook. Where DraftKings really shines though is in the sheer variety of Super Bowl markets they offer — including unique Super Bowl props and terrific live betting features.
Expert Comments: "Moneyline bets are great for beginners. Although with that being said, experienced bettors know that it's usually going to be the prop and alternative markets that offer the best returns on average. Here, DraftKings shines. They always provide a wide variety of markets and regularly will have the best odds for these markets as well. Their welcome bonus isn't great for the Super Bowl, but given their frequent use of Super Bowl specific bonuses, I don't think that's much of an issue." – Paul Ricci (Chief Sports Editor)

---
🥉BetMGM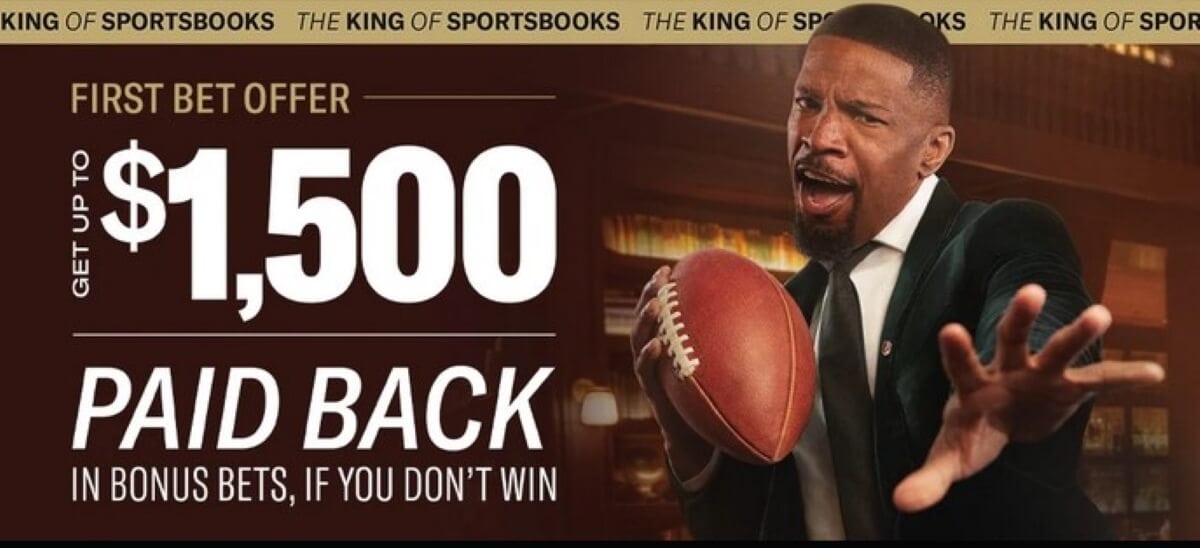 Regardless of what you're betting, BetMGM is always going to be a sportsbook that you need to consider. One of the most renowned names in all of US gambling, BetMGM caters to fans who love bonuses.
And when it comes to major events like the Super Bowl, BetMGM holds nothing back — offering multiple bonuses, fun same-game parlays, and bet boosts regardless of which you're betting on.
Expert Comments: "BetMGM is the wildcard of Super Bowl betting sites. While their raw odds might not be as good as some of their competitors, they offer more bonuses and boosts than most others. So while I wouldn't pick BetMGM for betting futures, I think they are an absolute must when looking for the best bonuses for specific games and are therefore a Super Bowl betting site that you have to consider." – Oliver Dickinson (Sports Editor)

---
🎖️FanDuel
With FanDuel, simplicity is key. From their straightforward sign-up process, all the way up to placing and cashing out your bets — FanDuel understands that sometimes the best things in life are the simplest. This philosophy extends to their mobile app as well. So even if you're brand new to the world of sports betting, FanDuel will make sure that there are no unnecessary complications, so all you'll need to worry about is making the correct picks.
Expert Comments: "Super Bowl parties can be pretty crazy where I come from, and that's why for me I need a simple mobile app that allows me to place a bet easily without needing to navigate through a bunch of lengthy menus. Additionally, FanDuel regularly has some of the best Super Bowl promotions. So whether you like to place your bets well before kickoff, or if you want to make some wager mid-game, FanDuel has got you covered." – Paul Ricci (Chief Sports Editor)

---
🏅Caesars
There are few names as synonymous with gambling in the US as Caesars. And when you bet with them, you can always expect to get great value. Whether that's with their Super Bowl betting odds which consistently rank among the best in the country, their welcome bonus of a first bet on Caesars up to the value of $1,250, or one of their Super Bowl bonuses — you can always rest assured that you're getting the best service.
Expert Comments: "The Super Bowl is usually the biggest bet of the year for me. So finding the sports betting site I'm going to play at comes down to two factors: who has the best odds and who has the best Super Bowl bonuses. Here, it's Caesars Sportsbook all the way. Their moneyline odds are always among the best, and their $1,250 First Bet Offer is one of the biggest welcome bonuses on the market." – Oliver Dickinson (Sports Editor)

---
Criteria for Selecting Super Bowl Betting Apps
Picking the best Super Bowl betting sites is no easy task. Every sportsbook in the US offers Super Bowl betting, and because of its mass appeal — most online sportsbooks will pull out all the stops for Super Bowl Sunday. However, having bet on the Super Bowl for many years, our team has worked out what separates the great sites from the good. And in short, it can all be boiled down to five points.
Ease of Use — Betting on the Super Bowl should be easy. From the moment you navigate to the sportsbook to placing your first bet — a good site should make it easy. The best way to do this is with a simple user interface.
Betting Markets — While moneyline bets are undoubtedly the most popular Super Bowl bets, experienced bettors know that alternative markets can house the most value. That's why we make sure that any site we recommend caters to all bet types — whether you're looking for a winning margin bet to maximize profitability, live betting, or just looking to bet on the Gatorade color.
Mobile Accessibility — Mobile betting is always important. But when it comes to the Super Bowl, it is essential that there are no hiccups and that the simple interface of their desktop site extends to their mobile counterpart. This is especially true for users looking to take advantage of live betting options without leaving the couch.
Bonuses — The Super Bowl is the most exciting event of the year, and the best way to supercharge your experience is with bonuses. In short, bonuses give you more bang for your buck. And while welcome bonuses are great, we always check to make sure that any Super Bowl betting site that we recommend also has dedicated Super Bowl bonuses.

Great Odds — At the end of the day, we all want to finish Super Bowl Sunday a little bit richer than when we started. For this, odds are essential. While charging vig is essential for running online sportsbooks, it shouldn't be excessive — and a studious player should still have the chance to make a decent profit.
---
How to Bet on the Super Bowl
Betting on the Super Bowl is easy. Though to ensure that there are no missteps for the biggest game of the year, we'll take you step by step through the process of getting started with your first Super Bowl bet.
Choose the online sportsbook you want to sign up to, then click on our provided links to head straight to its homepage and click the registration button.
Fill in a couple of pages of information and if relevant, enter in our exclusive promo codes. Then, once you've read through the terms & conditions, finish the sign-up process.
A registration link will now be sent to your email and possibly mobile phone. Click it, and you're in.
Next up, head to the cashier section and make a deposit.
Navigate to the Super Bowl betting section, choose which markets you want to bet on, and then make your selection.
Once you've made all your selections, review them on your bet slip and click the "Place Bets" button.
Done. Your Super Bowl bets are now live, and you can sit back and watch the game unfold.
---
Types of Super Bowl Bets
When betting on the Super Bowl, you've got a lot of options. Most users will be familiar with the standard moneyline bets, but in this section, we'll go over all of the most popular Super Bowl bets that you should consider.
Moneyline Bet — As previously mentioned, moneyline bets are the most common type of bets. With this bet, you simply pick which side you think will win. For example, in Super Bowl LVII for the moneyline bet, you could either choose the Chiefs (+105) or the Eagles (-125) to win.
Spread — The spread is another fan-favorite bet, although this one works off handicaps. These bets are popular as both options pay out the same odds at -110, so it's simply a case of trying to predict which of the two outcomes will occur. Going back to Super Bowl LVII again, as the Chiefs were the underdogs, the spread favored them with a +1.5 handicap, whereas the Eagles would need to beat the Chiefs by at least 2 points to overcome their -1.5 handicap.
Totals — With totals, rather than predicting a win, you're predicting how many points will be scored. The most popular of these bets is the over/under bet. Like the spread, this bet tries to keep odds as close to -110 as possible for both sides. Another thing to keep in mind is that with this type of market, you can either bet on the total points scored by one of the teams or by both of the teams combined.
Prop Bets — Super Bowl prop bets are a type of bet that aren't directly tied to the result of the game — instead usually being about a specific player's performance or something to occur in the match that doesn't directly affect the result, i.e. the final play of the game to be a quarterback kneel.
Same Game Parlays — Same game parlays are when you combine multiple bets into one. These bets are the trickiest to get right, but they can also pay out a small fortune if you get them right. I personally got a great one last season when I had Travis Kelce to get an anytime touchdown (-110), Kansas City to score over 26.5 points (+110), Patrick Mahomes to be named MVP (+130), and Kansas City to win (+105) for a same game parlay with +1790 odds.
Super Bowl Props & Super Bowl Specials
In addition to the above bets which are available for most NFL matches, the Super Bowl also has some unique bets that are only available for the big game. These bets typically aren't the most profitable, but they can still be fun. The most popular Super Bowl special prop is probably the Gatorade shower bet, where you have to guess what color Gatorade will be poured onto the winning coach.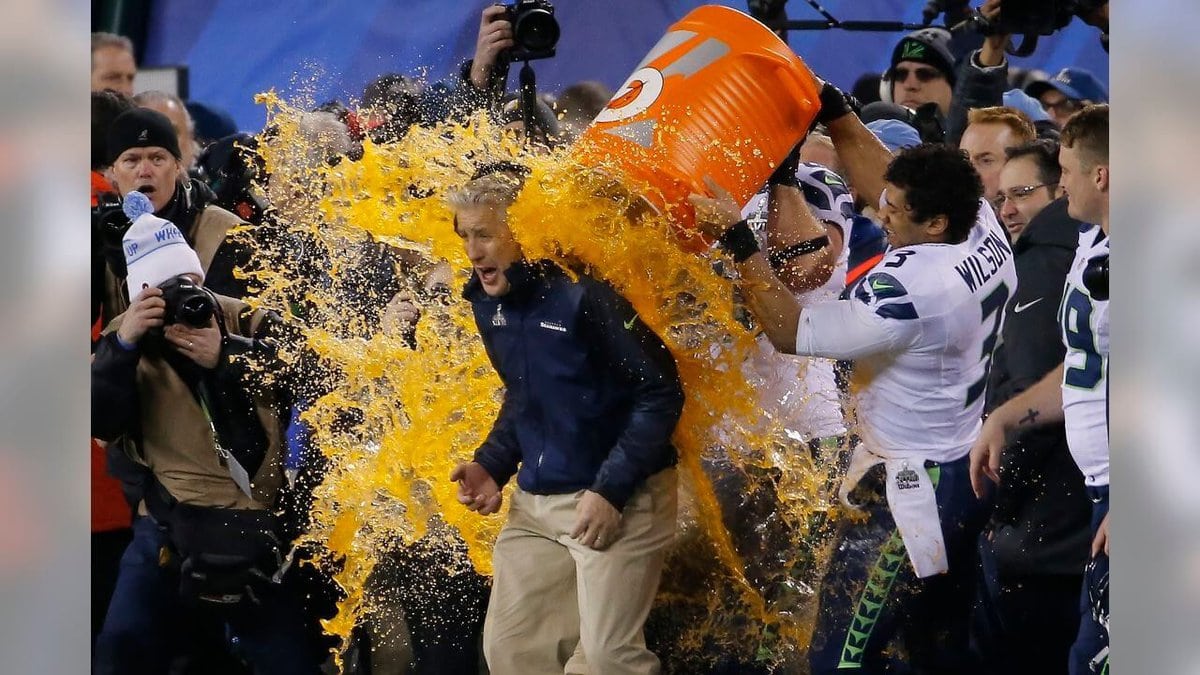 You can also bet on simpler things like which team will win the coin toss.
---
Understanding Super Bowl Betting Odds
Odds at Super Bowl betting sites are usually pretty straightforward to understand. To use the Super Bowl 57 moneyline as an example, the Philadelphia Eagles were the favorites at -125 to win. That number means that you would need to bet $125 to profit $100. Meanwhile, the Kansas City Chiefs were the underdogs at +105. Since this number has the "+" in front of it instead of the "-", this number shows how much you will profit from a $100 bet — so if you bet $100 on Kansas City, you would've gotten back $205, $105 of which would've been profit.
In the case of the favorites, the higher the number next to the "-", the more likely they are to win, and therefore you'll need to bet more to profit $100. The opposite is true for the underdogs. The higher the number is next to the "+" sign, the riskier the bet is, and the more you stand to profit from a $100 bet.
An important thing to keep in mind is that the odds for the Super Bowl will vary from site to site. This means it can often be a massive benefit if you sign up for multiple sites so that you may shop around the best odds on each bet you plan to make. To show just how extreme the differences are, we'll cover the different odds for the outright winners of Super Bowl LVIII in the table below.
| 🌐Site | Kansas City Odds | Philadelphia Odds | Cincinnati Odds | New York Jets Odds |
| --- | --- | --- | --- | --- |
| PointsBet | +600 | +650 | +1000 | +1100 |
| DraftKings | +600 | +650 | +1100 | +1600 |
| BetMGM | +600 | +800 | +1100 | +1800 |
| FanDuel | +600 | +800 | +1000 | +1800 |
| Caesars | +600 | +750 | +1000 | +1600 |
---
Super Bowl Betting Tips and Strategies
If this Super Bowl is your first time betting then you might be unsure of how to make the right bets. It's a problem we all face. However, our expert team has come up with some tips for veterans and newcomers alike to give you the best chance of coming out ahead this Super Bowl.
Do Your Research — Staying up to date on team news and rumors is essential for knowing who will win. If you don't know where to start, Twitter and Reddit are great places to catch up-to-date injury news and connect with other knowledgeable fans.
Use Bonuses — Bonuses are best reserved for big occasions. And since there's no bigger occasion than the Super Bowl, this is the match where you should be using your best bonuses.
Shop Around — As mentioned in the above section, odds can change depending on which sportsbook you're looking at. While there's nothing wrong with having a main sportsbook that you bet at, we recommend that you sign up for at least two others so you'll always be able to get the best odds and bonuses.
---
Super Bowl Promotions and Bonuses
As Super Bowl Sunday gets closer and closer, Super Bowl betting sites will start breaking out their best bonuses. These bonuses can include things like odds boosts, exclusive deposit bonuses for existing customers, and even some supercharged welcome bonuses for new customers.
Last time, DraftKings stole the show with their Bet $5, Get $200 bonus. With this exclusive bonus, new players got $200 in free bonus bets so long as they placed a $5 bet on the moneyline of Super Bowl LVII. Though DraftKings weren't the only ones offering Super Bowl bonuses. PointsBet, BetMGM, FanDuel, and Caesars online sports betting apps also offered unique bonuses.
Keeping track of all these Super Bowl bonuses can be a little tricky. But the good news is that by signing up for the Super Bowl betting sites via our links, you'll always get the best welcome bonuses instantly.
---
FAQs
What are the best Super Bowl betting sites?
The best Super Bowl betting sites are PointsBet, DraftKings, BetMGM, FanDuel, and Caesars.
How do I place bets on the Super Bowl online?
Betting on the Super Bowl online is easy. Just select the online sportsbook that you want to sign up to and navigate to it by using our links. Then complete the registration process. And finally, just navigate to the Super Bowl betting section, select the bets you want to make, and then confirm them on your betting slip. Your bets will then be active for Super Bowl Sunday.
Can I bet on the Super Bowl outcome?
Yes. Moneyline bets of the Super Bowl are the most common type of Super Bowl bet, allowing you to choose which of the two teams you think will win. If you're feeling especially confident, you can also bet winnings margins or try and guess the total points scored.
Is it important to consider odds when placing Super Bowl bets?
Yes. When betting on the Super Bowl, it's not just important to work out who you think will win, but also to work out the likelihood of Super Bowl results and compare those odds to the odds offered by a Super Bowl betting site. If you think the odds are better than what a sportsbook is offering, then it's a good idea to place a bet.