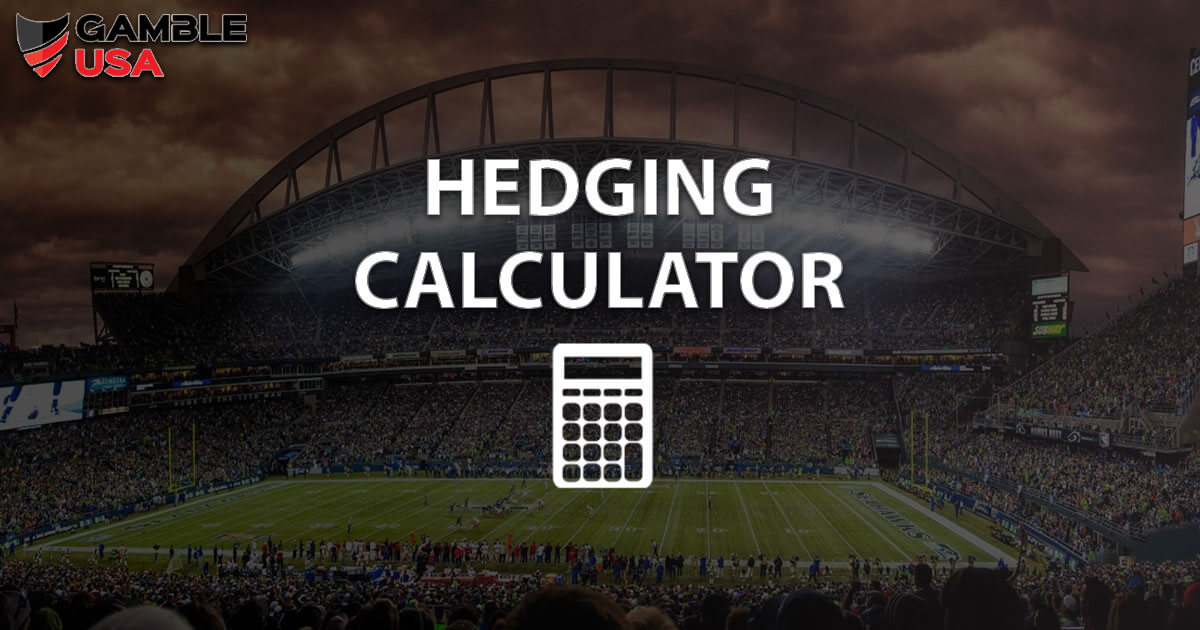 Hedge betting is one of the best ways to secure a profit if you don't think your existing bet will come in. Working out if you should hedge a bet can be a bit complicated, that is until you use a hedge betting calculator.
If you enjoy sports betting or online casino and want to improve your chances of winning, you may be familiar with a hedge bet. For those who have never heard of hedge betting or arbitrage betting, this article will be helpful. If you placed a wager and the current betting odds of winning are far better than when you submitted it, you can usually wager the opposite side to lock in a profit. This is known as placing hedge bets.
Similarly, if two online betting sites have vastly different odds for a game, you might be able to bet one side on betting site A and the other at betting side B to guarantee yourself a profit. This is known as arbitrage betting. You can also use a free bet as a great way to maximize your return and limit your losses.
Our sports betting hedging calculator can show you the ideal hedge bet amount and guaranteed profit. This is calculated on the odds of your original bet, your stake, and what the odds on the opposite side currently are. This can also be used as an arb calculator as you try to work out the sports betting probability of your wages generating a profit.
Hedge Bet & Arbitrage Calculator
Our hedge calculator shows you exactly how much you should hedge to guarantee yourself a profit. This is also known as arbitrage betting.
If you don't want to hedge the amount above, you can enter a different amount in the following input to see how much you would win if your original bet wins and if your hedge bet wins. Just know that you may not be guaranteed a profit like you are in the scenario above.
If you do not want to bet the full "ideal hedge amount" (which will give the most profit no matter how the game finishes), use the bottom section of the free hedge bet calculator to see what your potential winnings would be by wagering a different amount.
Using this calculator fits in nicely with any betting tips and strategies you may be using. Hedging bet for any bettor can be complex with American odds, decimal odds, implied probability and more all part of a typical sports bet. A betting odds calculator is an excellent way to look at the potential profit of your NBA Final or NFL picks wager.
Hedge Bet & Arbitrage Calculator
This hedge calculator shows you exactly how much you should hedge to guarantee some returns. It ensures you can guarantee some money on your initial odds bet as you create your own 'hedge odds.' This can also be used as an odds generator or a find maximum value calculator as you look to make as much profit as possible.
You can always enter different amounts to see how much you would win if your original wager wins and your hedge wager wins. However, if you are doing this, please note you might not be guaranteed a profit like you are in the scenario above.
This hedging calculator is an excellent tool if you are looking at hedging bets. It is a 3-way hedge bet calculator where you can see how much you will get for various bet wins. This hedge calc is free and easy to use for a risk-free profit.
When should you hedge your bet?
There isn't an exact "correct" time to hedge your bet; it all boils down to how much risk you want to take. If you decide to hedge your bet, your total bet payout will always be lower, but you can guarantee yourself at least some return. Getting the timing right is essential when it involve real money betting.
Usually, players will hedge their bets when they will get a significant payout if the original bet wins, and it looks likely that the original bet will win. There are three instances where this most often occurs:
Hedge Betting Live Games
Bettors can hedge their bets when live wagering is available on a game. The principle remains the same when you are searching for any hedge bet wins; the odds have moved in your favor of your original bet, allowing you to guarantee yourself profit by wagering the other side. As the original bet odds have shifted in your favor, the time is right to strike.
Let's look at an example.:
Say you submitted a $100 bet on the Patriots to win (moneyline) at +250 against the Bills. We are in the third quarter, and the Patriots are winning by ten points. The Bills moneyline live betting line is now at +200.
If you placed a $116.67 wager on the Bills moneyline, you would guarantee yourself a profit of $133.33. You could also bet less, say $50 if you think the Patriots have a decent chance of winning still. In that scenario, your original bet wins profit would be $200 if the Patriots won and $81.82 if the Bills won.
Hedging Parlays
If you place a parlay bet with lots of legs, it may be wise to hedge your bet if all of the legs except one or two have already hit. For example, let's say you bet $100 on the following parlay with the following results so far:
| Bet | Bet Status |
| --- | --- |
| Rams +5.5 (-110) | WIN |
| Cowboys -6.5 (-110) | WIN |
| Raiders -2.5 (-110) | WIN |
| Seahawks -4.5 (-110) | Not yet started. Playing the Lions (+4.5) |
If the last leg of the parlay wins, your profit would be $1228. However, if the Seahawks don't cover the spread, you would win nothing despite the other legs hitting. If you want to lock in some money, you could bet the 49ers +4.5, so you will get something back no matter what happens.
Using the arbitrage betting calculator above, you can see that the ideal bet amount on the Lions guarantees you the most money no matter how the game finishes.
Hedging Futures
If you placed a futures bet at the start of the season and it looks good, you could bet the other side to guarantee yourself some profit. For example, if you bet the Rams to win the Super Bowl at +1000 odds and they are now in the big game with -120 odds to win, it might be sensible to bet the team they are playing to get some winnings.
Difference Between Hedge Betting & Arbitrage Betting
Although hedge betting and arbitrage betting are similar, there are some differences. With hedge betting, the odds that your original bet wins are far superior now. Due to this, you can place a bet on the other side of the wager in order to guarantee yourself a profit.
You can take advantage of different odds at sportsbooks to lock in some profit with arbitrage betting.
Usually, Arbitrage betting requires more effort with less guaranteed profit than its counterpart here. This is because betting sites typically have very similar lines, meaning securing arbitrage opportunities is challenging and not very profitable.
However, hedge betting requires the odds to shift in your favor. You can't hedge a bet if it seems likely your original bet won't be successful. Although arbitrage betting opportunities are rare, you guarantee you a profit right off the bat.
Free Hedge Bet Calculator
If you are wondering if sports betting tools such as a parlay calculator or on odds converter cost a lot to use, the good news is they are free. Our calculator above presents you with a chance to see how much you could win presented in the odds format of your choice. Once you have worked it out, you can then place your qualifying bet on your sportsbook of choice to try ensure you get some return on your wager.
As a bettor, if you ever get presented with a chance to increase the likelihood of you winning some cash and it is legal and free, then you should take it. It could be an arbitrage opportunity or a strategy for a betting exchange. Whatever it takes, the odds are stacked against you from winning consistently on a sportsbook so why not use resources such as our free betting calculator to give you more of a chance of your bet winning.