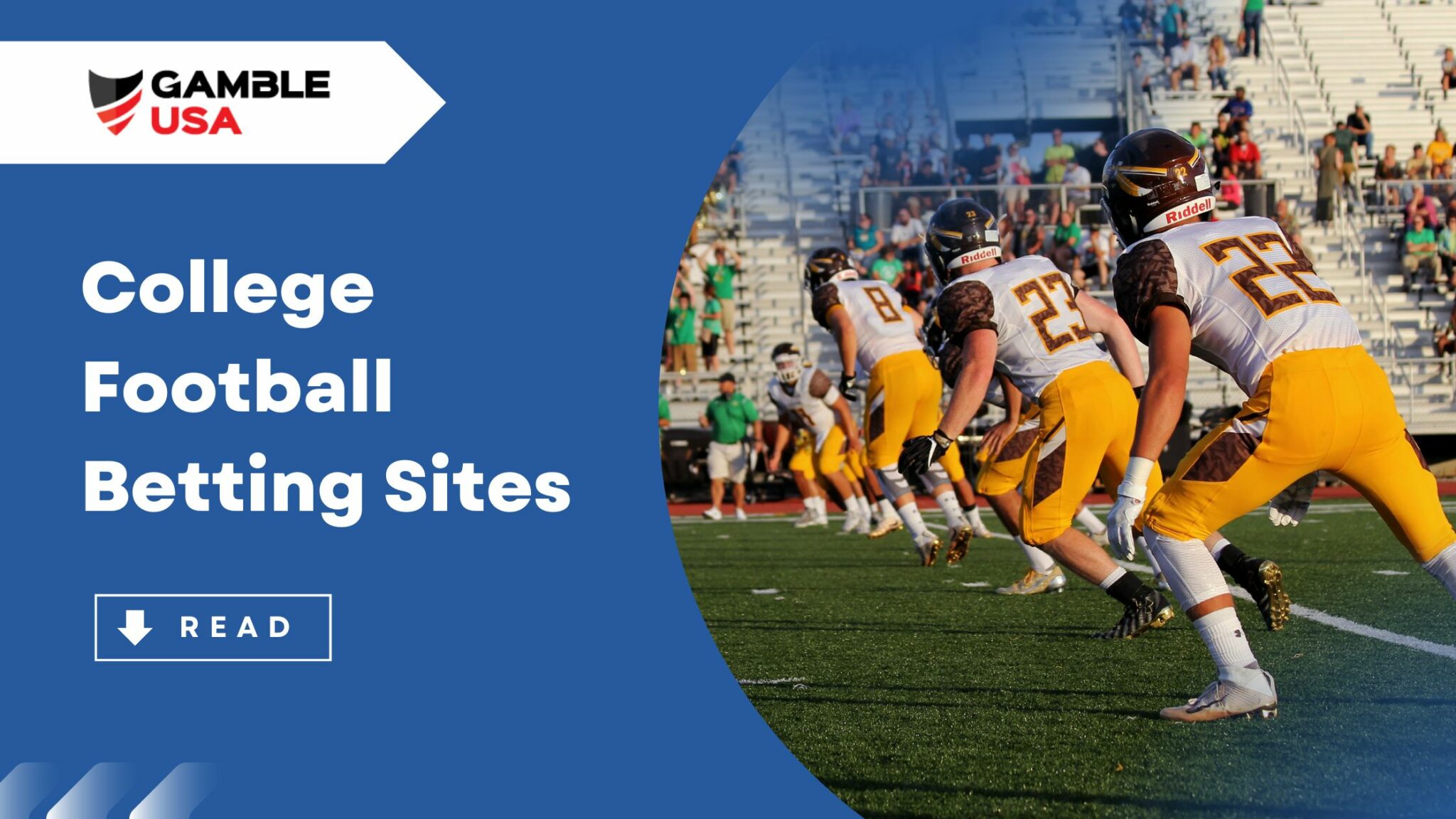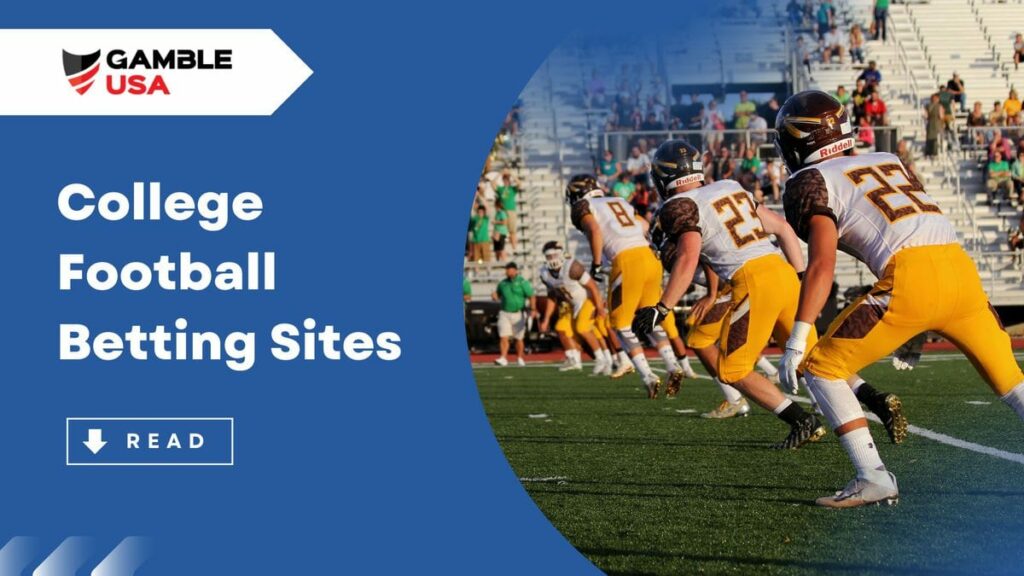 If you are bored of wagering on the NFL or are looking for more football action, then the NCAAF betting markets are for you! With 100 + teams, you can bet on 1000 + college football games online throughout the season and enjoy all of your favorite bet types, including moneyline, spread, and totals. 
In this article, we are going to get you quickly up to speed on all things NCAAF and break down the best college football sites!
Our Best 5 College Football Betting Sites
After testing out all of the legal US college football betting sites, our team has picked out the top 5 sportsbooks based on odds, bonuses, NCAAF betting markets, live betting, and customer support!
---
🥇 #1. Caesars – Best Overall College Football Sportsbook

Caesars Sportsbook consistently has the best odds for NCAAF games. You can bet live on hundreds of college football games, and they offer extensive betting markets, including player props, moneyline, spread, and more under/over bet types than you can handle. Caesars Sportsbook also will refund 100% of your first college football bet up to $1250!
✅ Pros 
Competitive odds and live NCAAF options

Extensive college football betting options

Generous 100% insurance welcome bonus

Awesome VIP program
❌ Cons
Unreliable live chat

Withdrawals can be slow
Expert Comments:
"
I was super impressed with Caesars sleek app, it loaded super fast, and placing bets was a breeze. Also, when I compared their college football odds to other online sportsbooks, Caesars was the clear winner. The only downside is I wish their customer support was a little more responsive and withdrawals were a touch faster.
"
– Oliver Dickinson (Sports Editor)

---
🥈 #2. BetMGM – Best College Football Betting Bonuses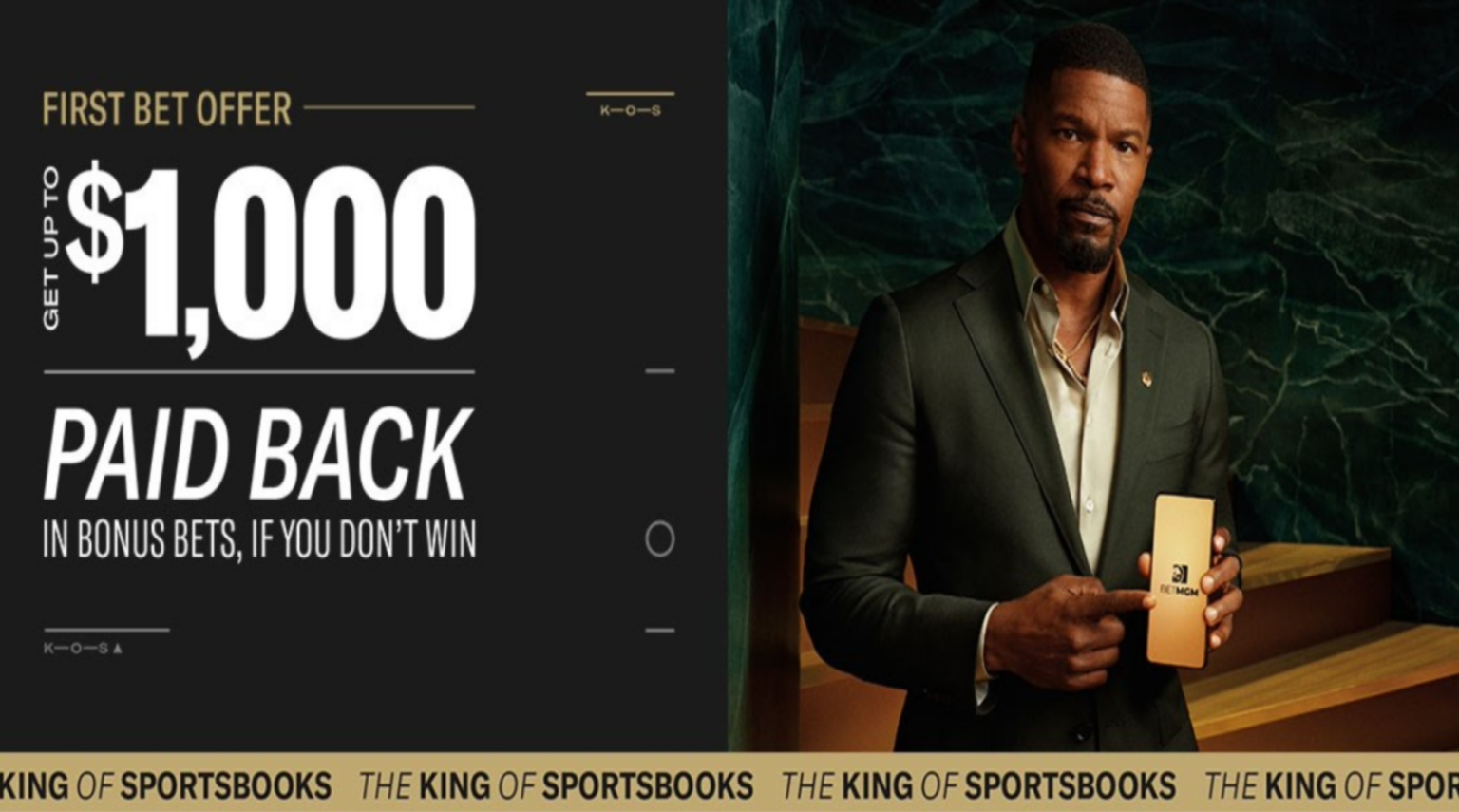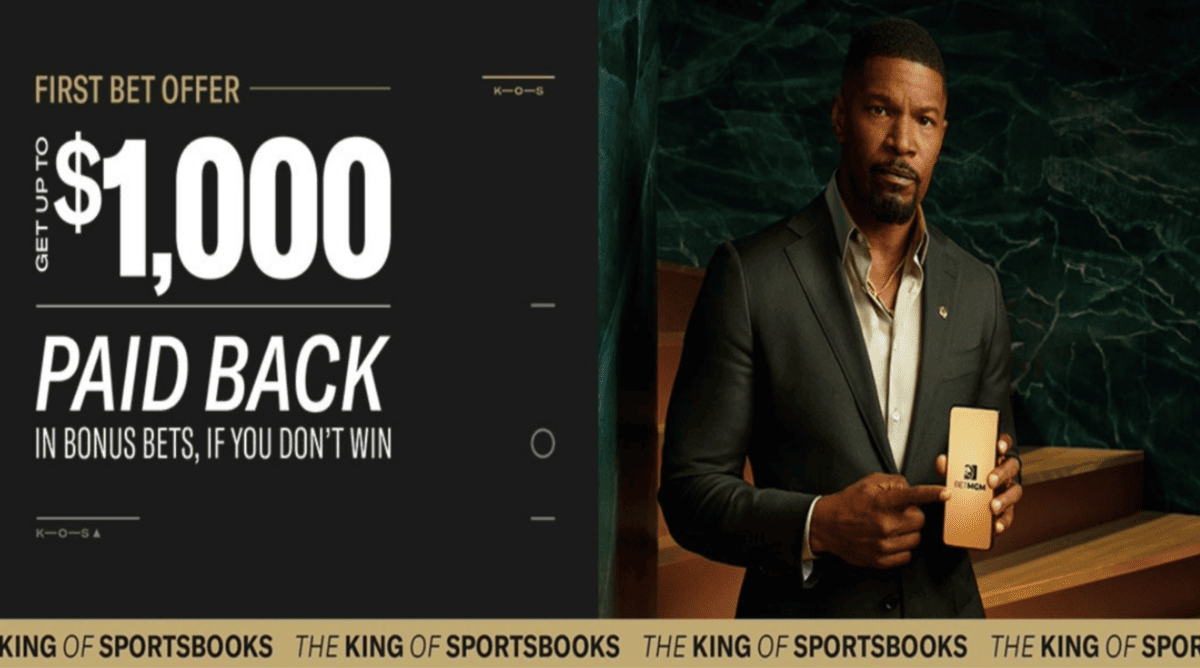 BetMGM gives you the flexibility to bet on all of the best college football action, including all of Alabama's and Georgia's games throughout the season. They have a solid minimalist app and have amazing odds for points spread markets. BetMGM also has exciting bonuses, including 100% on your first college football bet up to $1000!
✅ Pros 
Generous bonuses

Great 24/7 customer support

Fun features like early cashout

Excellent HD live streams
❌ Cons
Bonuses vary from state to state
Expert Comments:
"
I'm a big fan of MGM casinos, so I was expecting big things from their sports betting app and wasn't left disappointed! The first bet insurance offer allowed me to bet a bit above my pay grade and resulted in a nice win, thank you, LSU. Overall, BetMGM is one of the most popular college football betting sites, with excellent odds and a great range of features.
"
– Damjan Spajić (Sports Editor)

---
🥉 #3. PointsBet – Unique College Football Odds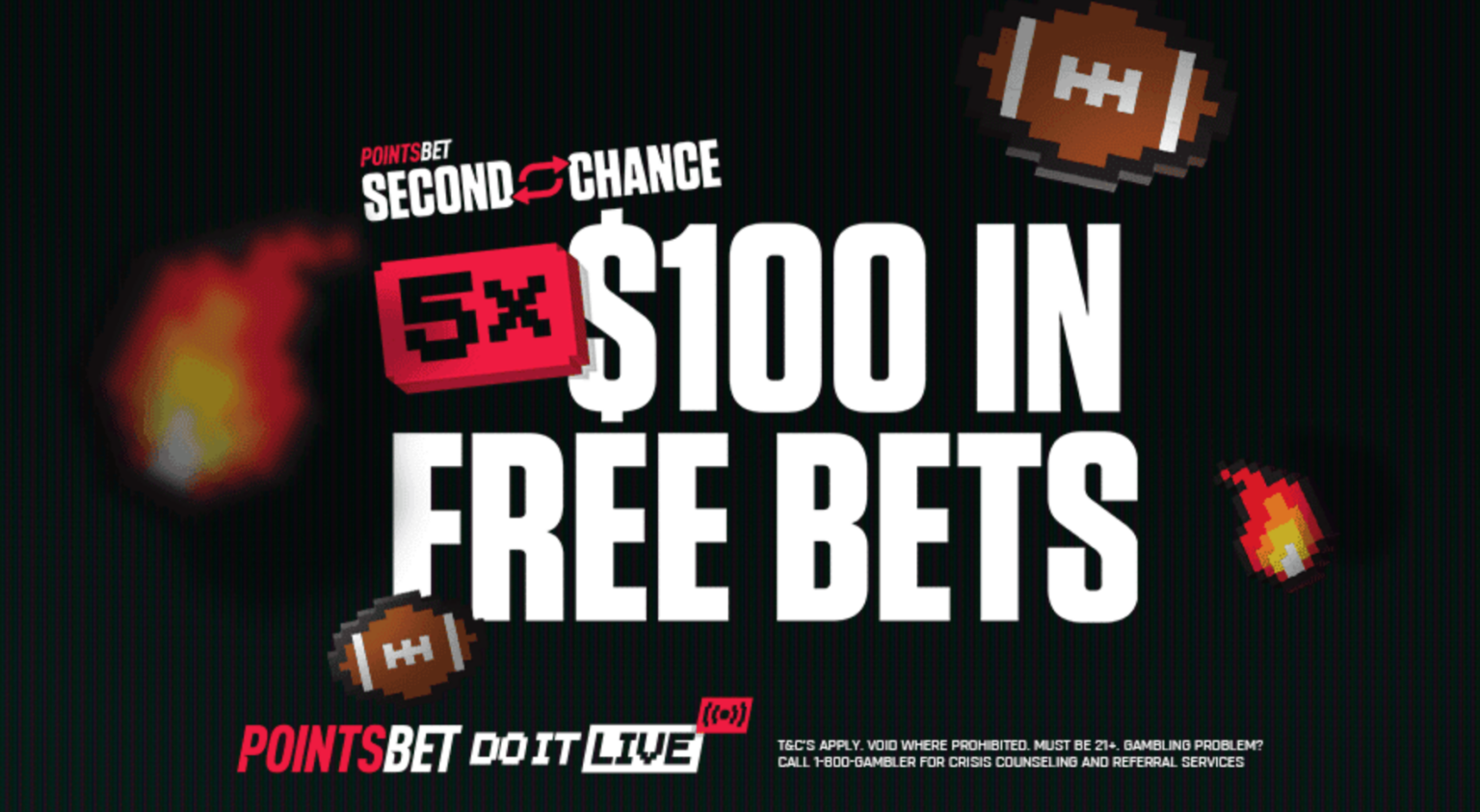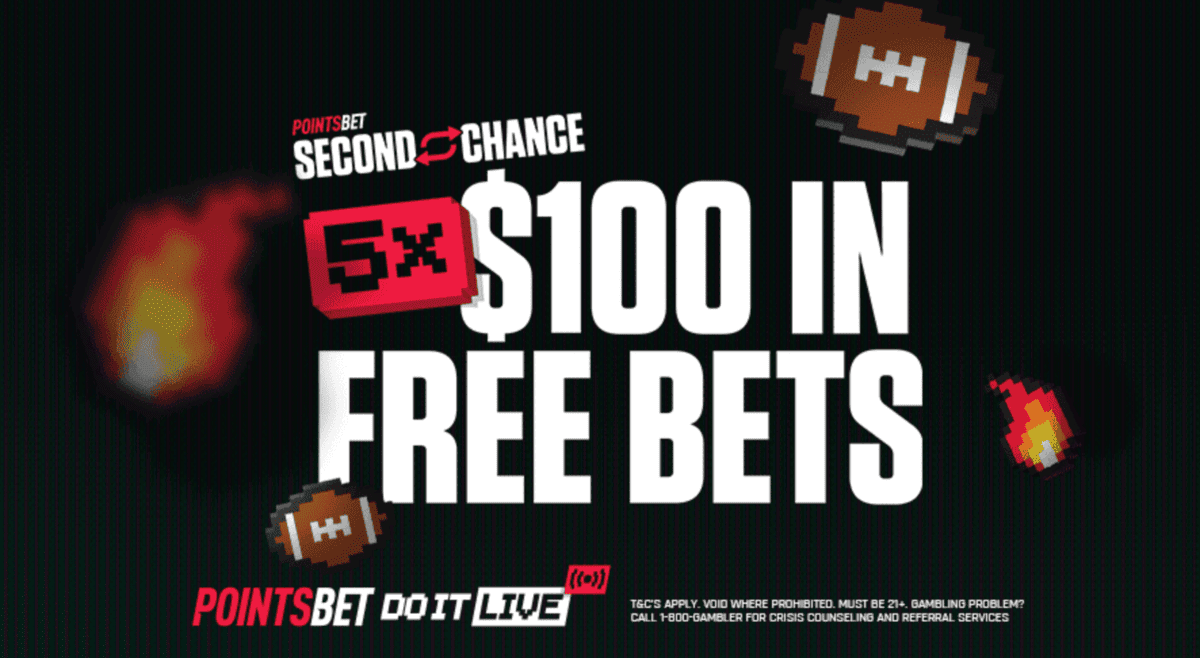 PointsBet is the new kid on the block, and the Aussie-based online sportsbook has done a great job at cracking the US market. They tend to have lower juice and softer odds than some of the bigger US online sportsbooks, which your bankroll will appreciate. PointsBet also has a unique betting market known as points betting, where you get a pay boost when your winning wagers cover the spread by extra points. PointsBet also has a great sign-up bonus which features 5X$100 second chance bets.
✅ Pros 
Unique points betting market

Low juice

Well designed interface

Great bonuses for new players
❌ Cons
Expert Comments:
"
I was pleasantly surprised by PointsBet. I wasn't expecting them to keep up with the likes of DraftKings and FanDuel, but they offer significantly less juice and better odds for moneyline and spread college football betting markets. Also, I had a great time indulging in the points betting markets, they will get your heart racing!
"
– Paul Ricci (Chief Sports Editor)

---
🎖️ #4. FanDuel – Best College Football Betting Site For Parlays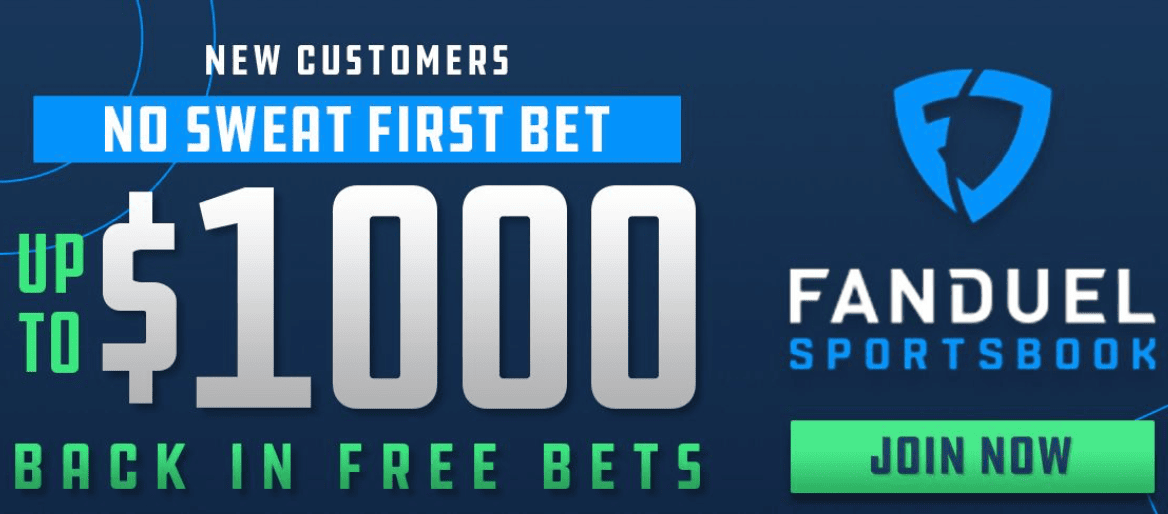 FanDuel is known for its innovations, and their site is loaded with exciting features like same-game parlays, early cashout, and daily odds boosts. They have tons of unique player props for college football games and live markets for virtually every game. And when you withdraw via PayPal, you can receive winnings within just a few hours! FanDuel currently offers a $1000 no-sweat bet on your first college football bet and will refund your entire stake if it loses.
✅ Pros 
Regular odds boosts

Fast withdrawals

Amazing mobile app

Same game parlays
❌ Cons
Juice is a little high

Customer support is not always helpful
Expert Comments:
"
I can't get enough of FanDuel's odds boosts for NCAAF games, they have gotten me out of a hole on more than one occasion. They also have one of the best college football betting apps on the market, bravo to the person who designed it. Overall their college football markets are solid, and their odds are always competitive.
"
– Paul Ricci (Chief Sports Editor)

---
🏅 #5. DraftKings – Best Mobile College Football Online Betting Site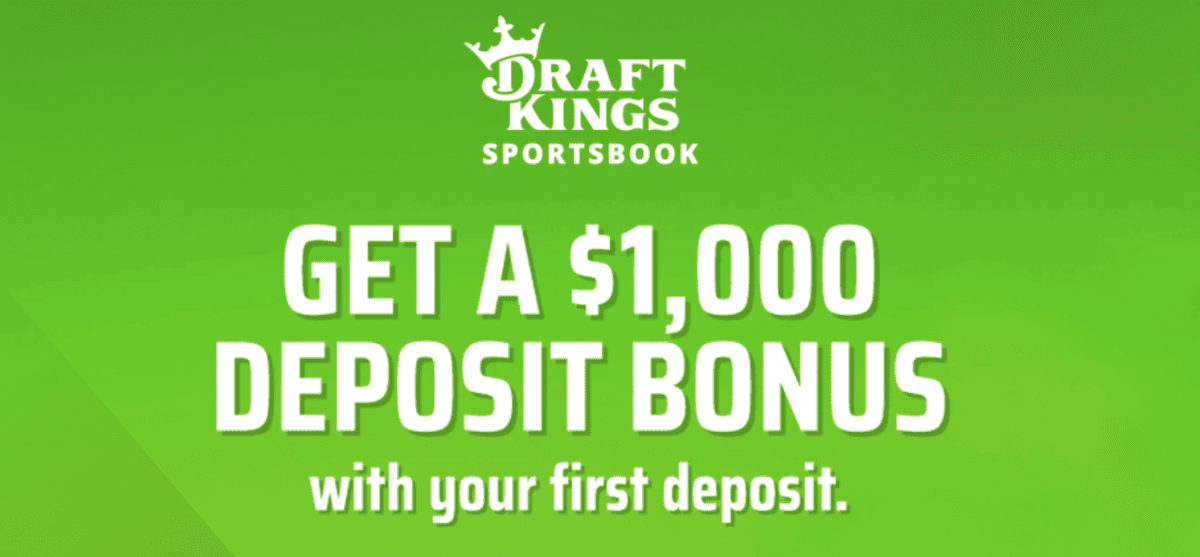 DraftKings can't put a foot wrong! They have one of the highest-rated college football betting apps out there and a great mix of bet types, including spread, moneyline, and lots of exotic props and regular odds boosts. DraftKings has live betting options and same-game parlays for hundreds of college football games. Right now, they have a 20% deposit match up to $1000, and you can use the bonus cash to bet on all NCAAF games.
✅ Pros 
Nice deposit match bonus

Tons of odds boosts for college football games

Fast withdrawals

5-star rated mobile app for Android + iOS
❌ Cons
Expert Comments:
"
I'm a big fan of DraftKings bonuses; they don't mind splashing some cash on their players. Also, their odds boosts have helped out my bankroll big time! I think the juice is a little high, but DraftKings makes up for it with their extensive online sports betting markets. However, they do need to fix their customer support.
"
– Paul Ricci (Chief Sports Editor)

---
What Is College Football?
After high school, the best football players from around the country enroll in universities and play college football. Even future NFL stars must play college football because the NFL has a rule that all players must be at least 3 years removed from high school before they can enter the professional ranks.
College football has been around since the 1800s. The very first game took place in 1869 between Rutgers University and Princeton University. The modern game is played over four 15-minute quarters, and the goal of the game is to progress the ball down the field and cross the touchdown line to score.
During the college football season, teams play 12 regular season games which include 8 games against fellow conference teams. Then based on their records, the top 12 teams from around the country progress to the playoffs. The playoff system has only been around since 2014, and Alabama holds the record for most championships (3) but couldn't get it done in 2022, losing to Georgia 33-18 in the final.
How Is College Football Different From the NFL?
College football players are not professionals and do not receive a salary, and all players are students at university, although they can now earn money from sponsorship deals, whereas the NFL is a fully professional league with top players earning millions every year.
College football squads are actually much bigger than NFL teams which have a firm cap of 53 players and 12 practice squad members. NCAAF teams feature a whopping 105 players and sometimes even 125!
There are also some minor rule differences between the NFL and college football. For example, in college football, a player is considered tackled when any part of their body other than their hands or feet touches the ground, while in the NFL, a player is only tackled when a player forces the ball carrier to the ground. An NFL game can end in a tie, while a college game can't. Also, defensive holding is a 10-yard penalty in college, but in the NFL is only a 5-yard penalty.
Best College Football Teams
There are 125 Division 1 football teams that represent universities all across the US. However, there is a massive difference in skill between the top 25 teams and the rest of the field. The most elite college teams are:
These teams have fully professional coaching staff and facilities that rival any NFL team. Each year they get the best recruits and are talent factories churning out the next generation of NFL superstars.
Atmosphere & Passion
Even though the skill level may lag behind the NFL, college games make up for it in terms of intensity, and the students create an unbelievable atmosphere. In many states and towns, college football is more popular than the pro ranks. 
Many of the top college football stadiums have max capacities in excess of 100,000, and players are spurred on by representing their schools. Whenever Penn State plays a home game, over 100,000 crazy fans are decked out all in white and screaming at the top of their lungs for the whole match.
---
College Football Betting Markets
You can bet on all aspects of a college football game ranging from the winner to total points scored to different game stats like rushing yards to player props like first player to score. Here are the 3 most popular college football online betting markets:
Moneyline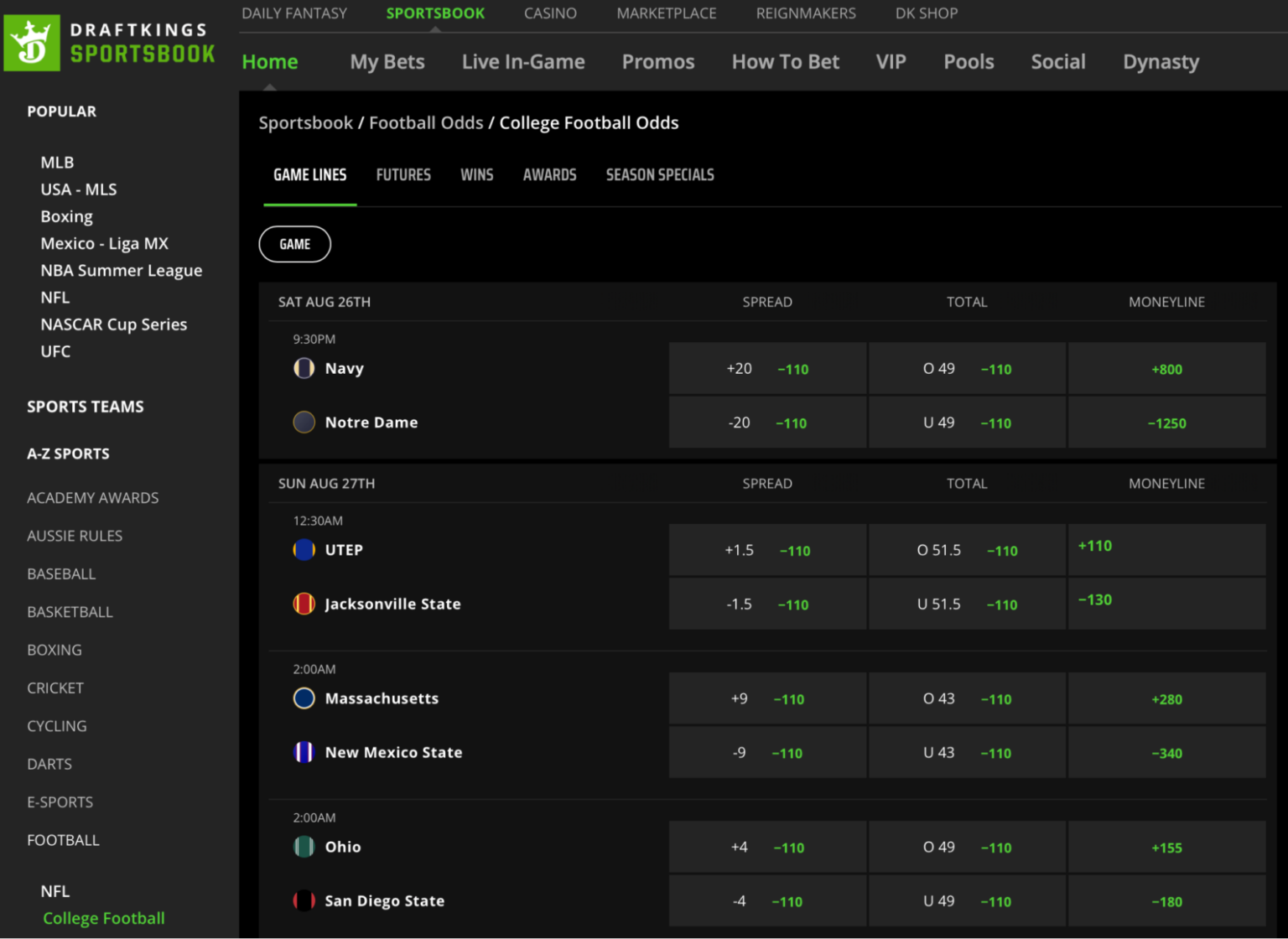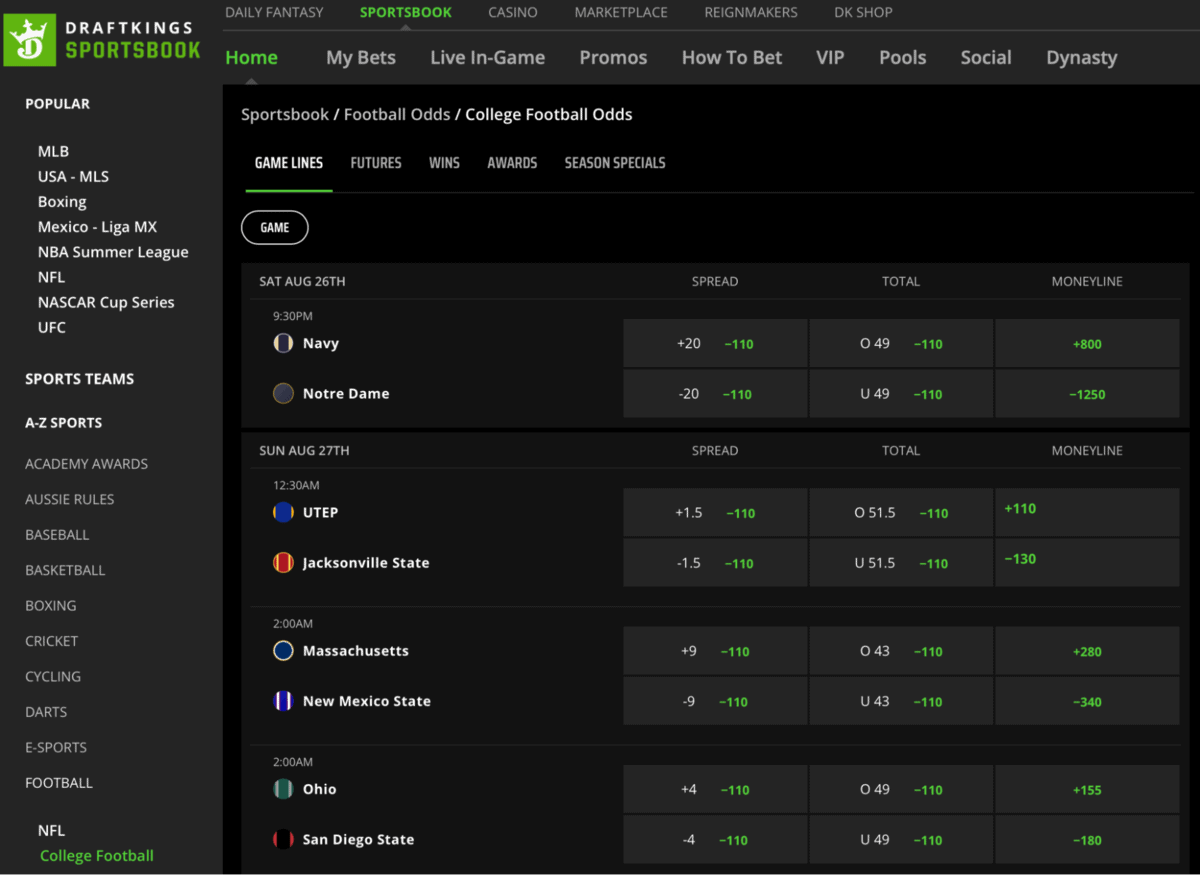 With a moneyline bet, your goal is to simply predict which team is going to win. For example, you might bet on Clemson to beat Florida State. The odds you receive are determined based on the likelihood of your chosen team winning based on the sportsbook's calculations. If Clemson has -150 odds, they have a 60% chance of beating Florida State, and if you bet $100 on them, you will win $166.67. 
When making moneyline college football bets online, you need to calculate the percentage chance you give a team of winning, and if it is greater than the sportsbooks predictions, take the bet. For example, if you think Clemson actually has a 70% chance of beating Florida State, then you take -150 odds all day. A great moneyline wager to make is to find a home favorite who is coming off a bye and bet on them to win. Multi-time national champions and 2022 runner-ups Alabama are pretty solid value at +650, you can't go wrong betting on Nick Saban and Bama.
Spread 

Spread betting, also known as handicap betting, is similar to moneyline, except you need to predict which team will win when factoring in the +/- points handicap placed on each team. 
The goal of the spread is to make the game even and as close to 50/50 as possible by giving the underdog some extra points and taking away points from the favorite. You can often get better value on favorites by taking them in the spread market. Also, we like betting on small road underdogs when their spread is less than + 4 points (more on this strategy below).
Futures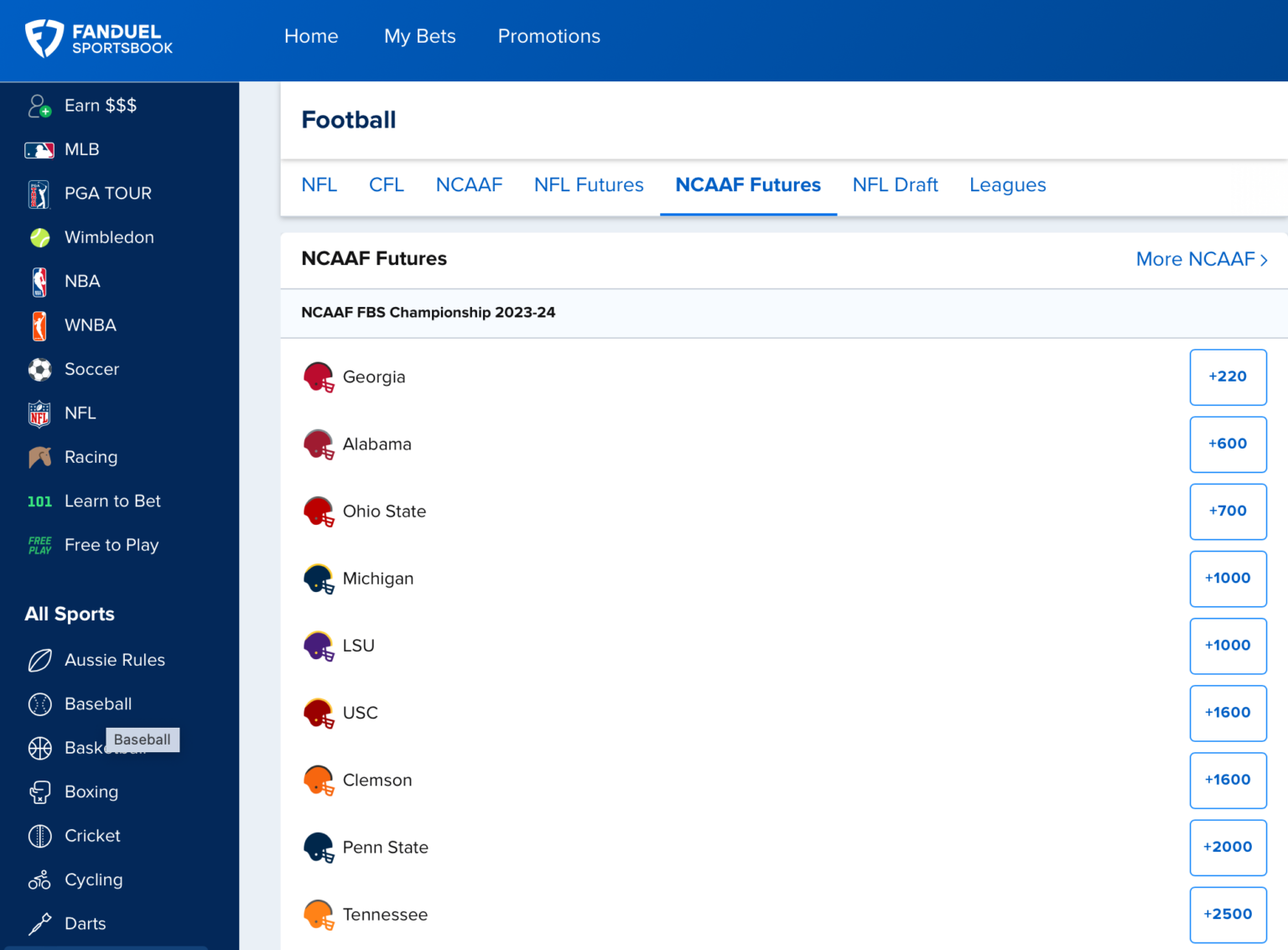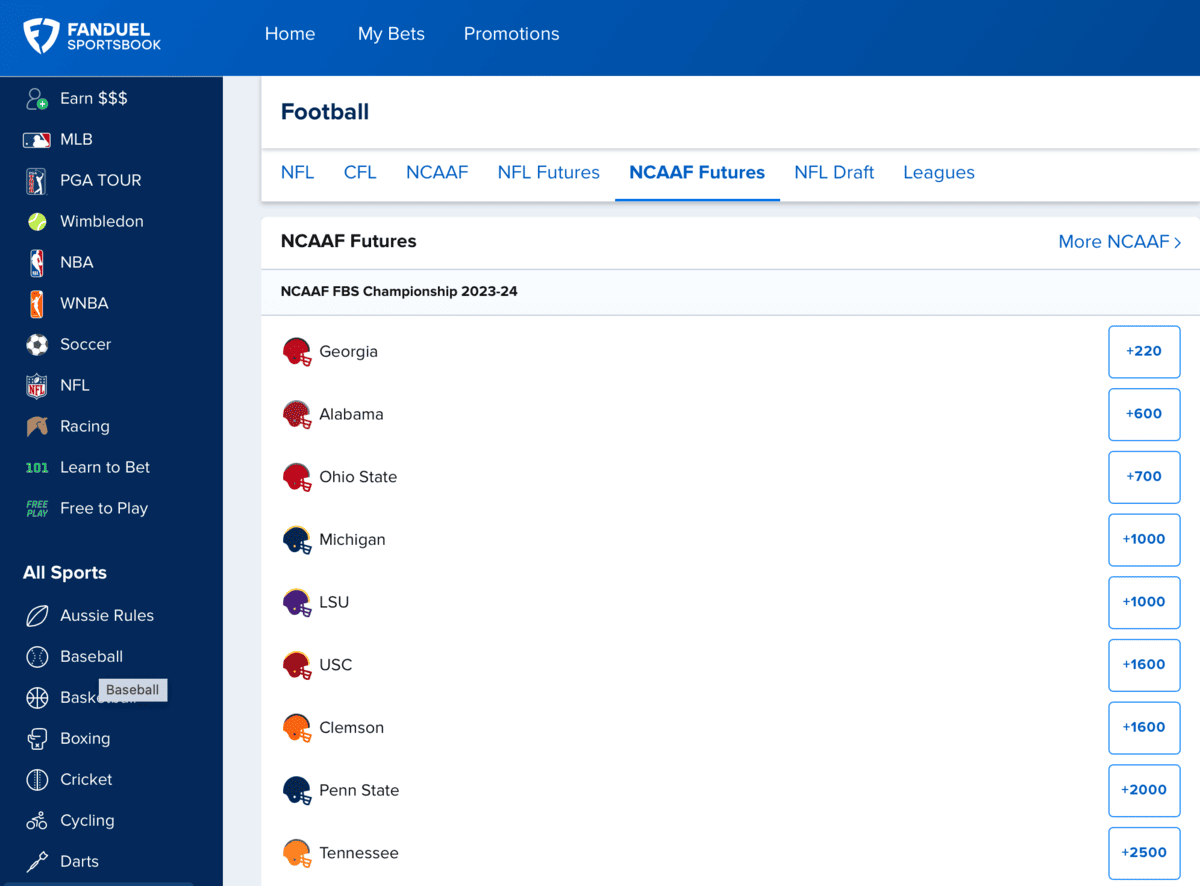 College football futures betting is all about predicting which team will eventually win the championship and be crowned national champions. They don't care about the results of individual games, you are only concerned about what happens during the playoffs. The earlier you make your bet, the higher odds you can receive, and you can lock up some crazy potential payouts if you bet on long shots like Iowa at +20,000!
---
College Football Betting Tips & Strategies
If only you could just bet on the favorite in every college football game, life would be so easy! Unfortunately, if you want to beat the sportsbooks over the long run, you need to get a little more creative. Here are some basic yet effective NCAA football betting strategies worth trying out:
Bet the Under on Totals the When It Is Windy
The weather can seriously impact college football as games are played in outdoor stadiums which don't have roofs. Teams rely heavily on their quarterback's ability to launch the ball deep down the field and link up with his receivers. Well, when the wind is blowing, this is very hard to do. During windy games, quarterbacks struggle to throw the ball deep, and their accuracy takes a nosedive, resulting in low-scoring games. When the wind is 10 mph or more, take the under on the total points scored.
Bet on Small Road Underdogs
Even though the NCAAF is notorious for its massive crowds, which are hostile to away teams, if you actually pull up historical results, you will see that sportsbooks overvalue home-field advantage. This is because college football teams are now extremely well-coached and spend hours drilling their plays, so no matter how hard the home fans try, they can't negatively impact their play. However, this doesn't mean you should blind-bet on the away team. Stick to betting on underdogs when they have +4 or less points spread.
Bet the Over on Totals When It Is Hot
It is more physically exhausting to play defense than offense, even when the temperature is mild. Running into those massive offensive linemen and trying to chase wide receivers and tackle rampaging RBs is a hard day at the office. However, when the temperature creeps above 90 degrees, the defense really starts to fatigue, and the offense starts racking up points. So just before the game is about to start, pull up the local weather forecast, and if it is 90 or above, pull up the point totals market and bet on the over!
Bet on Home Favorites After a Bye
College football is brutal, and players take a serious beating throughout the season. The result is players get fatigued and are constantly battling niggling injuries. A week off, thanks to a bye, can reinvigorate a college football team, and they often perform much better than expected. It also helps if they are playing at home as the home crowd supporters can give them an extra touch of motivation. You have an even better chance of winning if the home favorite coming off a bye is a ranked team.
---
How to Bet on College Football
Betting on college football isn't any different from betting on the NFL. To make your first NCAAF bet, simply:
Sign up to any of our recommended sportsbooks (share your basic information and upload proof of ID)

Add funds to your account (hit the deposit button, select your payment method, and enter the amount you wish to deposit and your payment details)

Scroll through the different sports and click football or NCAA football

Click on a game, for example, Alabama vs Georgia

Select a bet type and make your pick, for example, Georgia to cover the spread 

Enter the amount you wish to bet

Submit your bet
Now just sit back and turn on the game to see if you picked a winner or not! It should only take you a few minutes to sign up, and our recommended college football gambling sites all have easy-to-navigate betting markets, which makes it super simple to bet even if you are a beginner.
---
College Football Betting Bonuses and Promotions
There are constantly online college football betting bonuses up for grabs; you can regularly claim these promos:
Deposit Match

– It is common for college football betting sites to match your first deposit 100%. So if you deposit $200, you will get $400 in total, which you then use to bet on hundreds of exciting NCAAF games.

Bonus Bet – With a

bonus bet

, an online college football betting site will select a game and bet type and give you a small complimentary wager. For example, when you sign up, you might get a $20 moneyline bet on the Texas vs Texas Tech game.
Insurance

– If your first college football bet loses, the online sportsbook will often refund your entire stake. You can then use this bonus cash to bet on more college football games.

Odds Boost

– College football betting sites will randomly pick a game and add, for example, 20% extra to your winnings if you pick a winner. You can find lots of these deals throughout the NCAAF season.
---
Things to Consider When Choosing A NCAAF Betting Site
To ensure you have a safe and enjoyable NCAAF betting experience, you need to find a legit college football betting site, which is not always easy. To separate the good from the bad, pay attention to these factors:
Licensing

– If a college football site is not licensed in your state, it is operating illegally and is not worth your time. It doesn't matter if they are offering amazing betting odds and have sign up bonuses that make you drool; it is just too risky to bet with an unlicensed operator. If they are willing to break state law, then they are also capable of running off with your money or refusing to payout your winnings.

Ease of Use

– Nobody wants to waste their precious time trying to figure out how to register, place a bet and claim a bonus. The best online college football betting sites have super fast platforms where you can sign up within 2 minutes, and the betting process is very intuitive.

Bonuses

– Not all College betting sites are generous with their promos. Before you sign up to a sportsbook, head over to their promotions page and see what bonuses they have. Keep an eye out for 100% deposit match offers, insurance deals, bonus bets, and cashback. Also, remember to read the terms and conditions and see what the wagering requirement is and the min odds are.

Betting Markets

– Who cares if the betting site is licensed with the world's greatest mobile app if their online college football betting markets suck. Prior to hitting the sign up button, navigate over to the NCAAF markets and see what games you can bet on, what bet types are on offer, and pull up a few other college football betting sites to compare the odds.

Features

– The top college football betting sites separate themselves from the pack by offering fun features like odds boosts, same-game parlays, live streams, early cashout, and the ability to edit live bets. These features create an immersive betting experience and give you more ways to win!
Don't have time to conduct such in-depth research? All good, we have done the hard for you! All of the online sportsbooks we recommended have been thoroughly tested by our team and are not only 100% safe but offer a fantastic college football betting experience.
---
FAQs
What are the best college football betting sites?
The best college football betting sites are DraftKings, FanDuel, BetMGM, PointsBet, and Caesars. These sportsbooks have live betting markets for all Division 1 NCAA football games and have the best betting odds for moneyline, spread, and over/under markets.
How do I choose a reputable NCAAF betting platform?
To choose a reputable NCAAF betting platform, first, make sure the site is legal and licensed in your state, then check their college football betting markets, look at college football betting odds, number of NCAA football games, and if they offer live betting. Then see what welcome bonuses they have and if they have any specific football promos. Finally, check out the site's payment methods and customer support.
What are the different bet types for college football?
The main college football wagers are moneyline, where you bet on a certain team to win, and spread, where you predict which team will win while factoring in the +/- points handicap. You can also make player prop bets and over/under wagers on different game stats like points scored or passing yards.
Are there any strategies for successful college football betting?
The best college football strategies include:
Bet the under on totals when it is windy
Bet on small road underdogs
Bet the over on totals when it is hot
Bet on home favorites after a bye

Are there any bonuses or promotions for NCAAF betting?
There are lots of bonuses and promotions for NCAAF betting, including massive welcome deposit match bonuses, insurance offers, bonus bets, and regular odds boosts throughout the season.