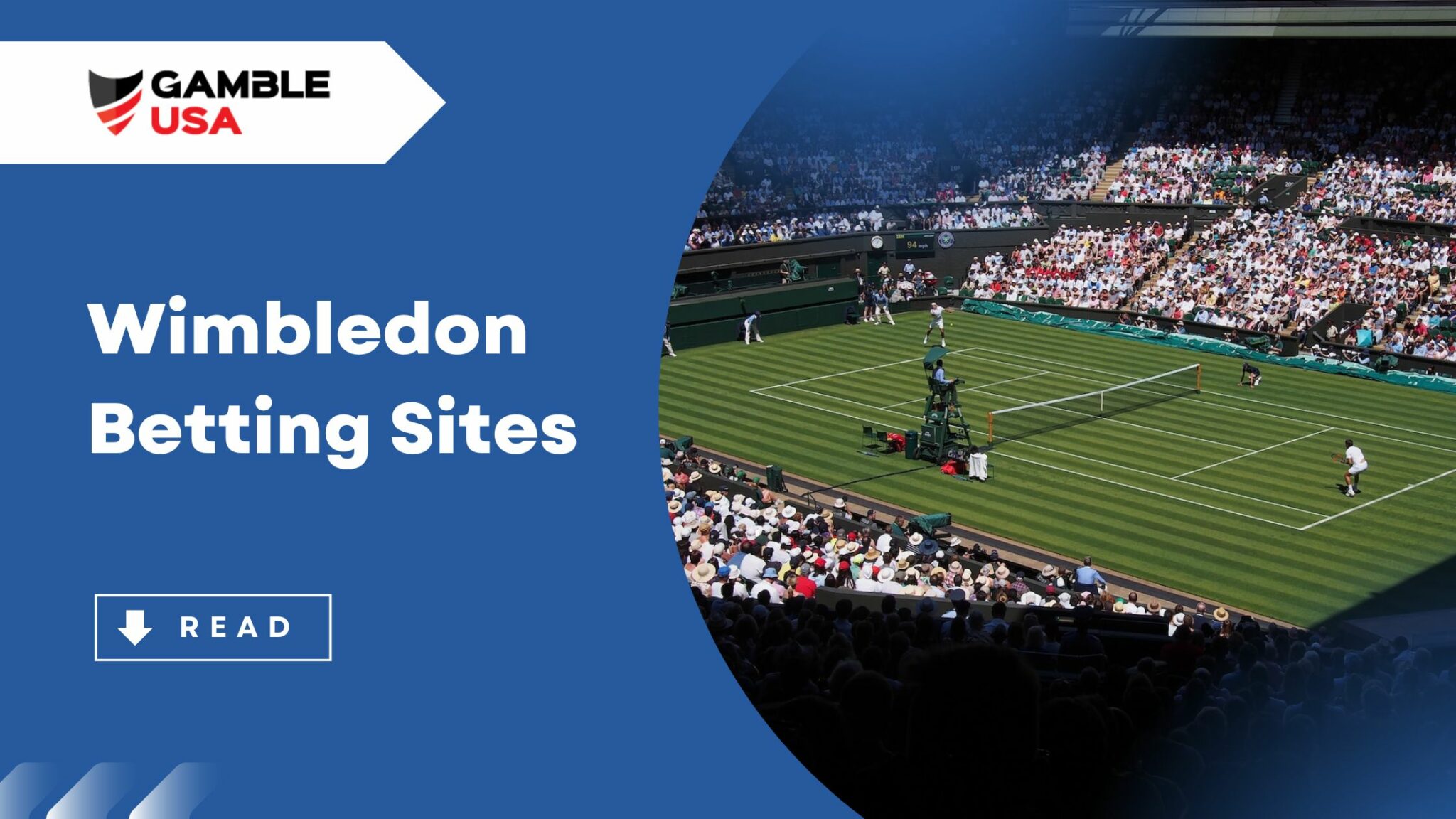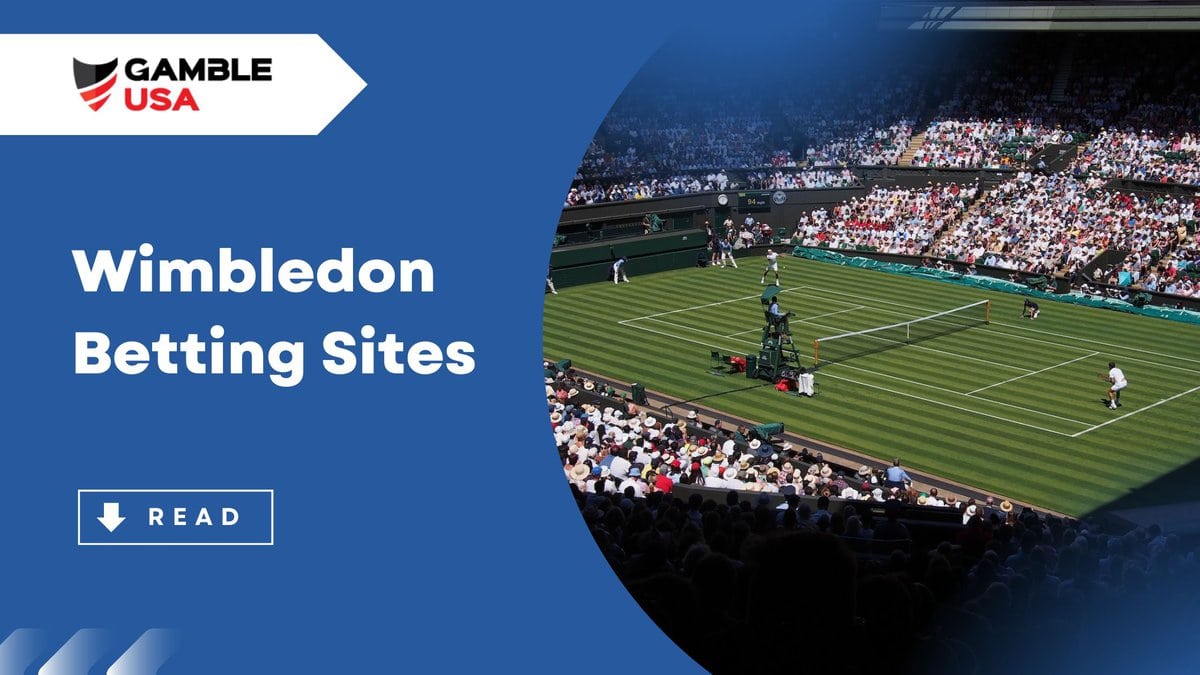 Wimbledon is the oldest tennis tournament in the world and attracts the most media attention and viewership to the sport throughout the year. Naturally, Wimbledon betting is also one of the most highly anticipated events on most bettors' calendars.
While being the third grand slam tournament of the tennis season, it is without a doubt the most sought-after of all the majors. Matches are played on grass so some players tend to dominate the Wimbledon betting odds as specialists of the playing surface.
There's plenty of action available for the two weeks that the tournament takes place, you'll be able to bet on different markets within the tournament and apply different betting options to your Wimbledon gambling. To do all of this, you'll need one of the best sportsbooks at your disposal. I have personally reviewed dozens of legal US tennis betting sites to try to uncover which ones offer the best betting markets and promotions for Wimbledon, and have compiled a list of my 5 favorite sites.
---
My Top 5 Wimbledon Betting Sites for 2024
I need to address a few things before jumping straight into my Wimbledon betting shortlist. The following sites are all legal in the US, though they are not available in all states. There are states where bettors have more sportsbooks to pick from, and then there are states in the US where no legal sportsbooks operate. Fear not though, as if there are no legal sportsbooks operating in your location, then you can check out our review on Daily Fantasy Sports in the US, which includes some tennis fantasy sites.
Though it is a huge part of the betting industry, tennis betting is not as widespread in the US as say NFL or N BA betting. As a tennis bettor myself, who has been to Wimbledon and bet on the competition for years, I have noticed that there are better bonuses and more extensive betting markets offered on the legendary event now than a few years ago. After hours of research and dedication, I finally compiled my list of top Wimbledon betting sites.
| Best Betting Sites for US players | DraftKings | FanDuel | PointsBet | Caesars | BetMGM | Unibet |
| --- | --- | --- | --- | --- | --- | --- |
| Average Minimum Deposit | $5 | $5 | $10 | $10 | $10 | $25 |
| Legal Betting States | AZ, CO, CT, IL, IN, IA, KS, LA, MI, NH, NJ, NY, OR, PA, TN, VA, WV, & WY | AZ, CO, CT, IL, IN, IA, KS, LA, MI, NJ, NY, PA, TN, VA, WV, & WY | CO, IL, IN, IA, KS, LA, MI, NJ, NY, OR, PA, VA, & WV | AZ, CO, IL, IN, IA, KS, LA, MI, NJ, NY, PA, TN, VA, WV, & WY | CO, IN, IA, MI, NJ, PA, TN, VA, WV, & D.C. | AZ, IN, IA, NJ, PA, & VA |
| Support Methods | Email, Phone, Live Chat | Email, Phone, Live Chat | Email, Phone, Live Chat | Email, Phone, Live Chat | Email, Phone, Live Chat | Email, Phone, Live Chat |
---
🥇

#1 DraftKings – Leading the Way with Wimbledon Betting Options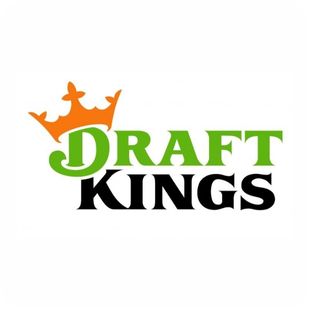 My top pick for Wimbledon gambling would have to be DraftKings sportsbook. Their wide range of betting options set the pace for the rest of the competition and they have some of the lowest vigorish on the market, so you'll be spending less to play.
New bettors are greeted with a handy welcome package, which can be put into the Wimbledon betting budget. During Wimbledon, DraftKings occasionally throws out promotions such as odds boosts and bet builder bonuses, which can come in great use.
The key attraction of DraftKings for me is its huge variety of tennis betting markets. When browsing the Wimbledon tennis matches, you can click on any and this will open a menu with a ton of thrilling bets. There are game props, player props, set betting, first game props and even break props. In addition to its wealthy palette of betting markets, DraftKings rewards longtime users through its epic Dynasty Rewards program.
Expert Comments:
"Like Oliver, I am a keen tennis props bettor, and look forward to Wimbledon each year. DraftKings provides a tremendous helping of props, which can be put into lengthy same game parlays and SGP+ bets. I can highly recommend the app to all bettors, from newcomers to veteran Wimbledon bettors."
– Damjan Spajić (Sports Editor)

---
🥈

#2 BetMGM – A Live Betting Experience Like No Other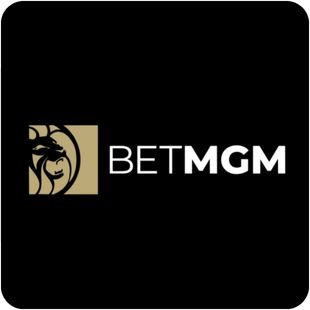 Another massive name on the sportsbook scene is BetMGM. It's the sportsbook with the greatest reach in the US, being available in over 20 states. This is ideal for any tennis fan who's usually on the road. 
Their comprehensive live betting platform will provide you with endless options as the action unfolds. I tried using the live streaming and in-play betting markets and was impressed with how quickly the odds regenerate after each point is settled. I also kept an eye on what bets were being offered during the game, and BetMGM exceeded all expectations. It consistently brought new flash bets throughout the course of each match.
I have to also mention that BetMGM has one of the best loyalty programs for longterm customers. There are monthly offers and big tournaments that bettors can explore.
Expert Comments:
"One of the features that impressed me most at BetMGM was its Easy Parlay tool, with which I can fire off parlay bets even during games. I could make quick parlays with live odds, on bets such as match winner, or even go one further and place parlays on who will win the current set."
– Damjan Spajić (Sports Editor)

---
🥉

#3 Caesars Sportsbook – The Highest Value Bonus to Boost Your Account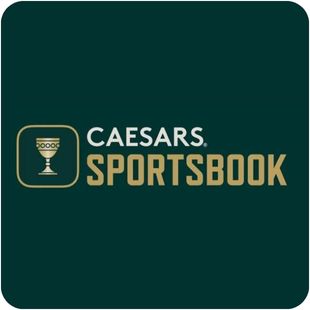 If you're a sports betting high roller, Caesars is the place to go for Wimbledon. Their welcome bonus is gigantic and can be put on tennis bets. This will give bettors a little gusto as soon as they join Caesars, and hopefully reel in some handsome returns.
In terms of handling and managing your betting account, Caesars is perhaps the best sportsbook out there. I could send money into my betting account swiftly, even to the point that I could catch the live betting markets I wanted to pick. The platform offers many generic sports bonuses, and while there are not many that specifically relate to Wimbledon, I could still make good use of them.
Like BetMGM, Caesars is renowned for its loyalty program. Though in my opinion, Caesars has a better deal for bettors. I have frequently used the birthday bonuses and monthly bonus bets, and even entered a few of the competitions.
Expert Comments:
"I agree with Oliver, that for general usability no sportsbook beats Caesars. I tested the betting app out during Wimbledon, and it was an exhilarating experience. The sportsbook has lots of props and interesting live bets, that are bound to inspire Wimbledon bettors."
– Damjan Spajić (Sports Editor)

---
🎖️

#4 FanDuel – Frequent Bonuses Opportunities for All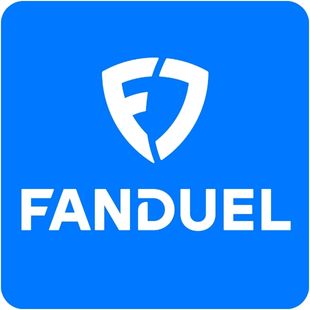 The FanDuel sportsbook keeps up with the competition with many thought-provoking props and opportunities for parlay bets. I have tested FanDuel for many of my reviews, and did a double check when Wimbledon was on to see just how they fare with the "All England Lawn Tennis Championships".
I am happy to say that FanDuel definitely lives up to its stellar reputation, with very competitive betting lines and a great helping of props bets.
FanDuel customers can also expect a variety of odds boosts and bonuses to be made available before all the Wimbledon gambling gets underway. The sportsbook does its best to keep things fresh and exciting so I recommend browsing through their site, get a little familiar with the sublime range of bonuses on offer, and see if any catch your eye.
Expert Comments:
"Tennis bonuses are still not as widespread as NFL bonuses, but I was impressed with how FanDuel threw out so many promos for the last Wimbledon competition. I would definitely recommend it to any bettor who likes a good parlay, especially when they combine the awesome tennis game and set props."
– Paul Ricci (Chief Sports Editor)

---
🏅

#5 PointsBet – Coverage for the First Five Days of Wimbledon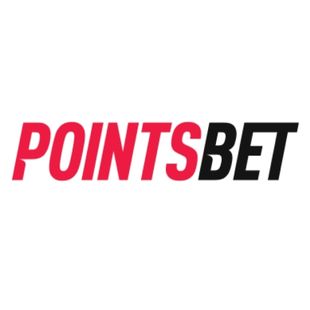 Finally, we have the Australian sportsbook, PointsBet. This is one of my favorite all-round betting sites, as it covers all the most popular US sports and also includes international sporting events. PointsBet has a fine selection of tennis betting markets, including markets for sets, games and points. For each match, it displays a ton of data, which I highly recommend opening before placing your bets. One of the key features at PointsBet is the flexible cash out tool.
For select bets, you can cash out during the game or arrange a partial cash out, once the offer is high enough. Just look for the little CashOut$ icon next to any bet, and you will know that it has a cash out available. The only reason why PointsBet does not rank higher is because the pregame betting markets are not as extensive as some of the other sportsbooks on my list. However, the live betting markets are on par with the top US sportsbooks. 
Expert Comments:
"PointsBet will change your approach to betting on Wimbledon, as it has some very detailed stats about each game and the cash out offers are extremely competitive. As a hands on bettor, I like to cash out any bets that I feel have done their job and have high enough offers. PointsBet delivers those offers time and time again."
– Damjan Spajić (Sports Editor)

---
Past Wimbledon Winners
Wimbledon is the oldest tennis competition in the world, and for many, it is the best. When I went to see the tournament, I was seriously impressed at the sheer prestige and how big the competition was in the UK. The winners of Wimbledon seal their place in history and are forever immortalized for their outstanding achievements. Here are some of the past winners of the competition.

🏆 Wimbledon Champions
Date
Men's Singles
Women's Singles
2015
Novak Djokovic
Serena Williams
2016
Andy Murray
Serena Williams
2017
Roger Federer
Garbine Muguruza
2018
Novak Djokovic
Angelique Kerber
2019
Novak Djokovic
Simona Halep
2020
Was Not Held
2021
Novak Djokovic
Ashleigh Barty
2022
Novak Djokovic
Elena Rybakina
2023
Carlos Alcaraz
Marketa Vondrousova
2024 Prediction
Carlos Alcaraz 👀
Iga Swiatek 👀
---
Understanding Wimbledon Betting
If you've bet on tennis matches before, you're probably familiar with the betting options and markets but Wimbledon is an entirely different ballgame compared to the likes of the other major championships and the ATP tour. Let's take a look at what you can expect to find.
Betting Options
The tournament structure of Wimbledon allows for some interesting betting options and coverage of the classic match-winner bet. Since the first round will be played in the first two days, you'll have plenty of opportunities to get involved with some set bets. It's usually available on the live betting platform of most online sportsbooks while the match is underway or you can bet beforehand on some prop betting options which usually involves predicting who will take the first set in the match.
Betting Markets
The markets are similar to the other tennis majors with categories including; men's individual, women's individual, men's doubles, women's doubles, and mixed doubles. Each market has 128 players who are seeded* in the tournament, matches are then drawn accordingly. The first round of the individual markets has 64 matches which are quite easy to predict since you have the highest-ranked players playing the lowest. It's a perfect opportunity for a parlay bet to build up some bankroll.
If you're feeling confident in your predictions, you could also select an outright winner in each category which will have huge payouts (if you're not betting on the tournament favorite). Take a look at some early birds odds on the Wimbledon men's tournament for 2024 at DraftKings.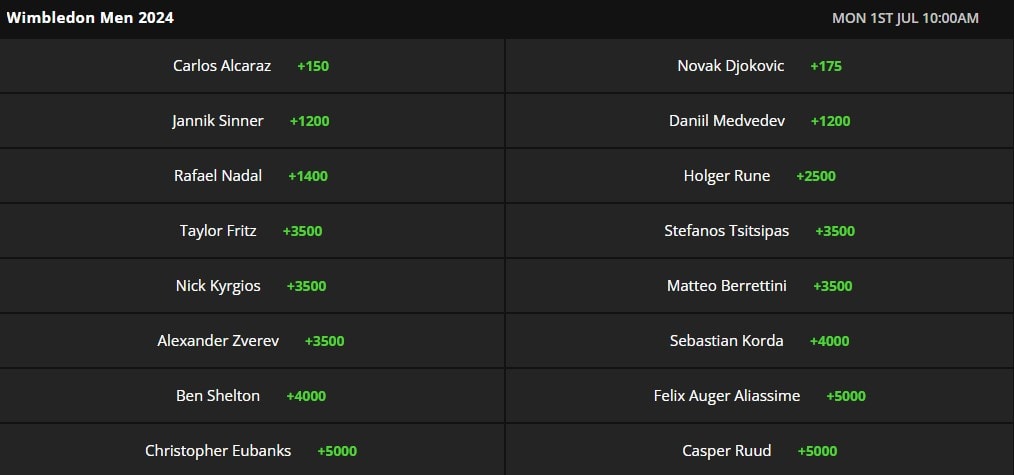 Otherwise, you can always just bet on individual matches that will be easier to predict but, unfortunately, have lower payouts. If you're accurate throughout the tournament, you might earn more than you would with outright betting.
*a ranking that is given to the top players to ensure they do not meet early on in the tournament.
---
Betting Insights
Every tournament has its own characteristics that give just a little extra insight for bettors to use before making a call. Having plenty of experience, I can highlight a few factors that will help you place your Wimbledon bets.
Check the Opposition
It sounds more obvious than it is, but check who your preferred player/team is playing against. You might find that Daniil Medvedev suffered from cramping in the previous round and that'd make for an easy bet for Carlos Alcaraz to beat him. Wimbledon only allows one day's rest for each player progressing to the next round. This is incredibly demanding on the players and it's unlikely a full recovery can be made from an injury in time.
Trust the Experts
Each tournament has its own metric for determining the player seeds. These have been around for decades and you'll rarely find an unseeded player winning a tournament, if they do, it'll be front-page sporting news. That's why I recommend trusting the seeds in the first couple of rounds. You should be able to take some small payouts to place bigger bets during the knockout phases.
Follow the Other Tournaments
Finally, you need to have an idea of each player's form going into the tournament. To do this, you can either keep up with the Grand Slam tournaments or you can just check the results. You might find that the player you're looking to bet on recently played his opponent and dominated the match.
Wimbledon is also played on grass courts so the game can be a little slower than the clay or hard court surfaces. Games can literally last for days, as you can see below. So you need to consider the shape that each player is in, if coaches are concerned about fitness levels or even slight cramping during the tournament, steer clear of that bet.

---
Tips and Strategies for Successful Wimbledon Betting
As mentioned earlier, I have been betting on Wimbledon for years, and have picked up a lot of useful tips and tricks in the meantime. These observations are not only for beginner bettors, but can give food for thought to expert bettors. I also learn new strategies all the time and try to integrate them into my style of betting.
Research the Players
Wimbledon changes drastically every year, there's plenty of tennis that's played throughout the season and this gives rise to completely different matchups. While you may be familiar with the history of the tournament, I highly recommend you to look at the qualifying rounds of the tournament. The first names that jump to mind are Emma Raducanu and Carlos Alcaraz, but there are loads of underdogs that can cause major upsets.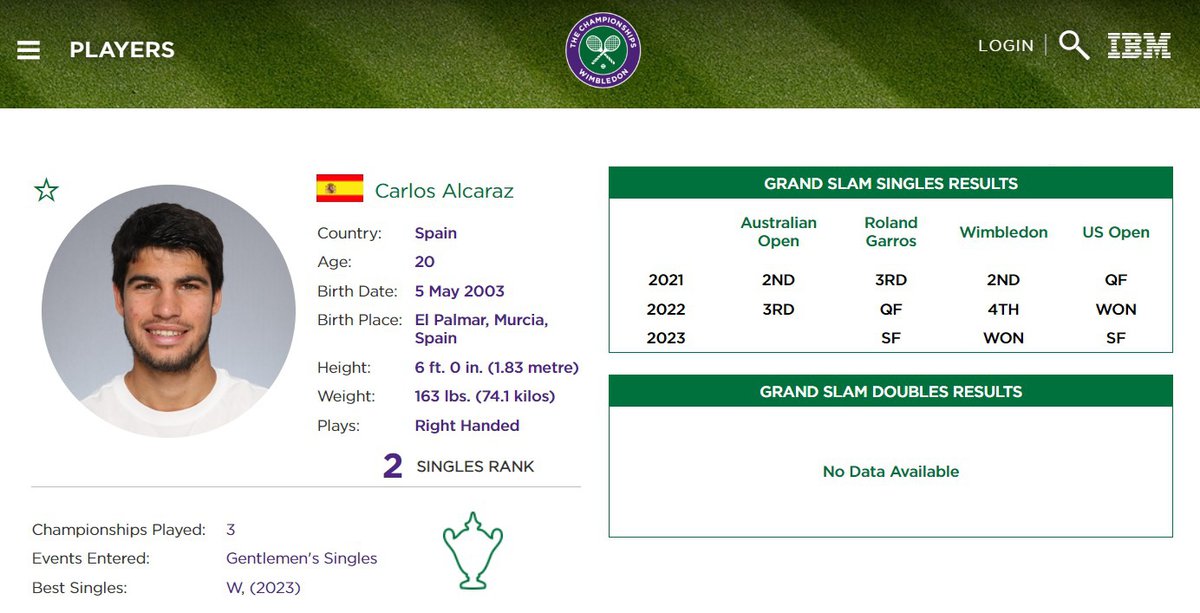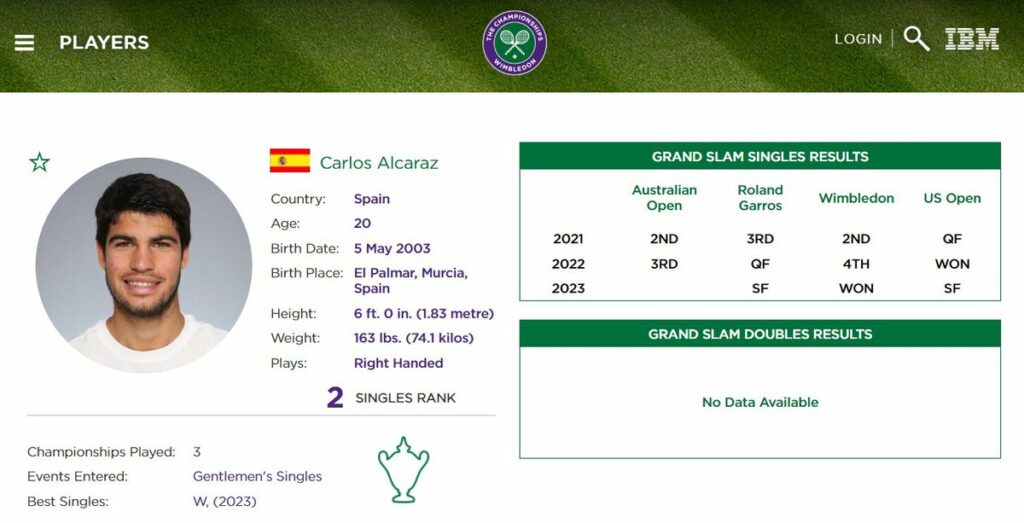 Look Around for the Best Betting Odds
As I've said before, the seed system that is used in tennis majors will usually result in a predictable first and second round. The occasional upset will happen but for the most part, you will have to take advantage of these early matchups. To do this, you're going to need the best odds on the specific match.
By identifying a key underdog bet with decent odds, you've essentially discovered a value bet. This happens when a sportsbook's probability calculation is off; the variables are a bit skewed and your chance of winning is high even with low odds. It's scarce and it takes a fair amount of tennis knowledge to identify. When it comes to betting, FanDuel and Caesars are my top sportsbooks for underdog odds.
Manage Your Bankroll
Betting on Wimbledon can be quite demanding, so make sure you have both the time and money to make the most of the tournament schedule. It's easy to get carried away with the format, but my system is to divide my budget by round. If I'm feeling particularly generous, I will put aside $200 for the tournament, and then 
Putting aside $20 on the Round of 128, Round of 64, Round of 32, Round of 16 and Round of 8, each. I like to beef up the bets a little when it comes to the final rounds of Wimbledon, so I might go with $25 on the Rounds of 8 and 4, and then leave a whopping $50 on the final. That is, if I'm not factoring in the futures bets. I usually place those before the competition has even started, as there are lengthy odds on the top players, and I cash them out whenever the offers are good enough (and then throw those winnings into my further Wimbledon bets).
Experiment with Singles, Parlays and Round Robins
Parlay bets have been the source of much joy and nailbiting disappointment for me, but I find them a lot more exciting than single bets. However, sometimes I will place single bets in addition to my parlays, when the price is right. I recommend bettors also try to use round robins occasionally, as they provide good coverage when one or more selections fail. And let's face it, contrary to the rookie approach to tennis betting, the favorite does not always win.
---
Notable Wimbledon Betting Moments
All this talk of upsets and underdogs must have you wondering just how often it happens with Wimbledon betting. Well, you'll be glad to know it happens more often than you think! Go back to any year in the tournament's history and you'll find that a player seeded in the top 10 has been knocked out in the first round. It's all a matter of figuring out who.
Predicting the Next Big Betting Moment
If I could only go back in time and place my bets, then I would be a billionaire, and only through placing bets on underdogs. Instead, I have lost bets against underdogs more often than not, but that does not stop me from getting excited about new players and backing them with my predictions.
It is all about keeping up to date with what is happening in the world of tennis, something I try to do.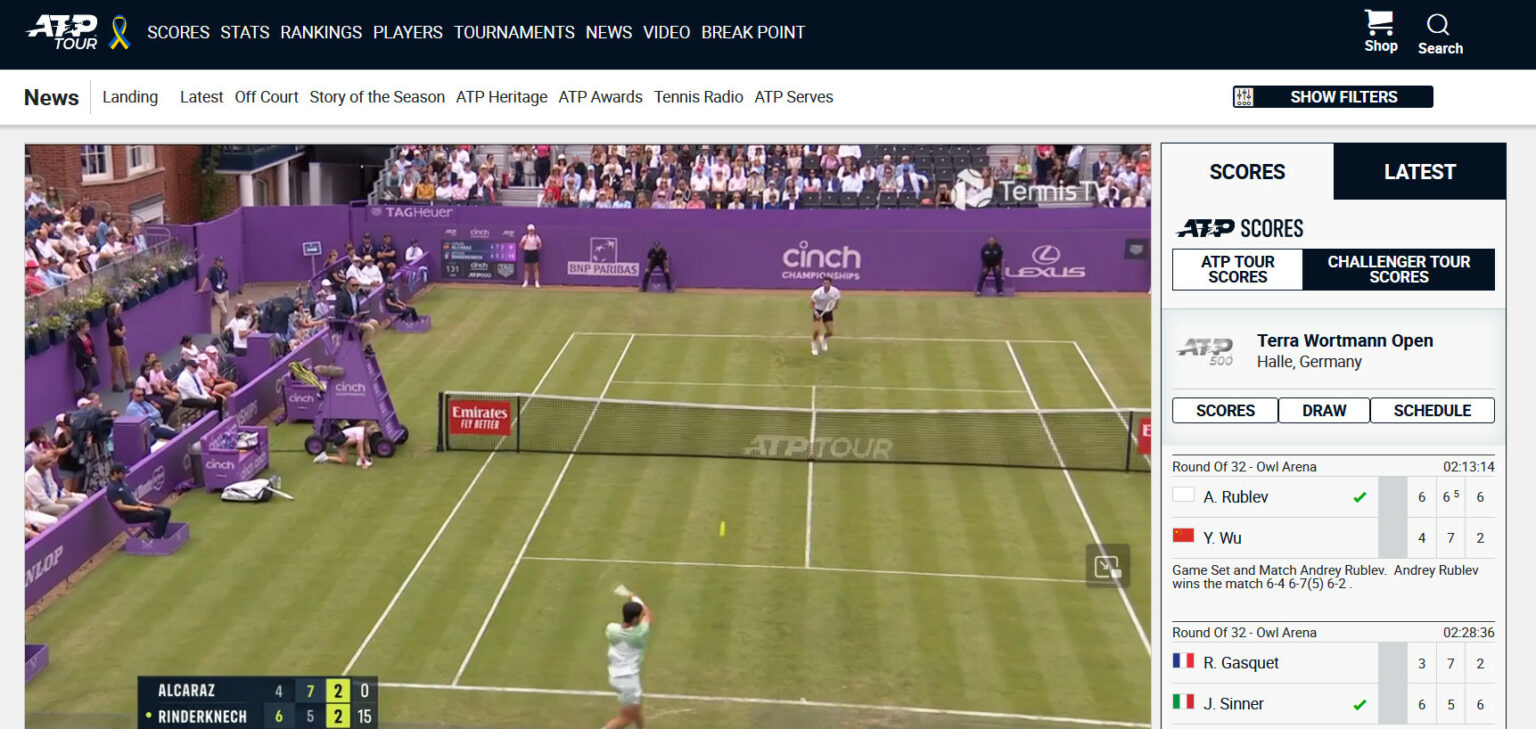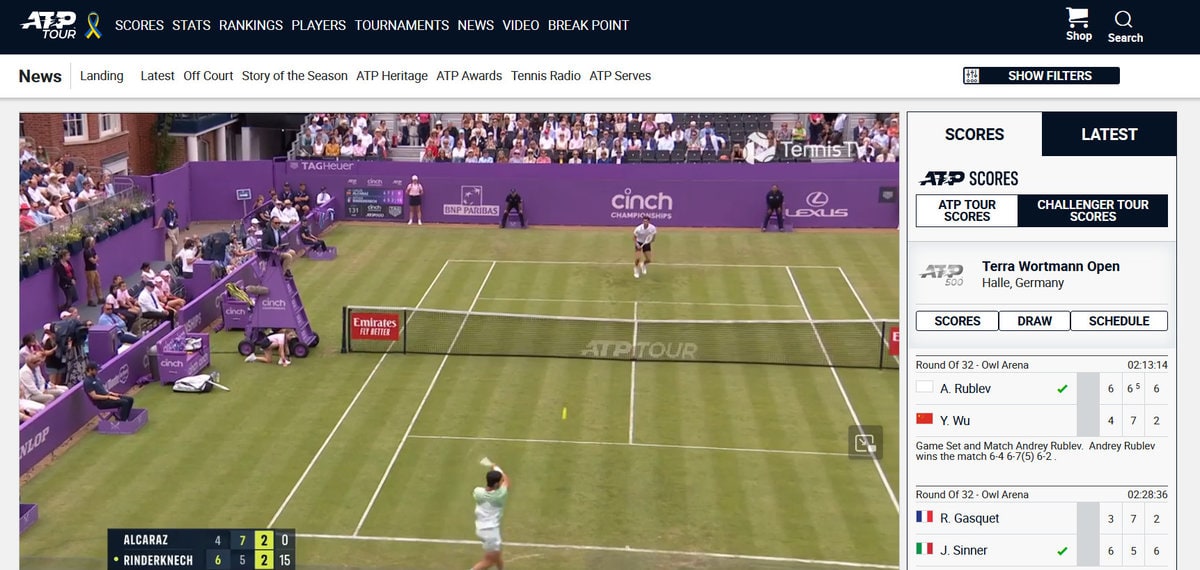 For instance, the massive upset between Felix Auger-Aliassime and Maxime Cressy had some slight indications before the match started. Aliassime had been showing signs of strain since the quarter-final in the Australian Open, he was also knocked out in the fourth round of Roland Garros. Cressy, on the other hand, was attending his first Wimbledon and was eager to impress.
Most Memorable Matches
Here are a handful of may favorite moments in Wimbledon.
2019: Roger Federer vs Novak Djokovic
Arguably the greatest game of tennis ever played and no wonder it was a betting boom with most sportsbooks as the odds swung in each player's favor throughout the match. This is fairly common when it comes to Wimbledon betting, the final is extremely competitive and near-impossible to predict. The match ended with Djokovic eventually winning 3 sets to 2 (7-6, 1-6, 7-6, 4-6, 13-12). Most expected a crumble after the rough second set but Djokovic showed his class as he fought back to claim his 5th Wimbledon title.
This is a great example of live betting. If you were following the match, you could bet on each set instead of a match-winner bet before the first serve.
2010: Andy Roddick vs Yen Hsun Lu

Another memorable day for Wimbledon betting tips would be the 2010 Wimbledon match between Andy Roddick and Yen-Hsun Lu. A thorough tennis fan could see the decline of the past world number one in the first couple of rounds at Wimbledon. Roddick fought tirelessly to reach round four but the end of the tournament was inevitable after losing 3 sets to 2 against Lu, who was ranked 82nd at the time.
The Wimbledon betting odds naturally favored Roddick before the match but after watching each player in their previous matches, I decided to take the chance and it ended up paying off. These bets are value bets, where a player's reputation outweighs the recent performance of their opponent and you actually have a decent chance when betting on the 'underdog'.
2013: Steve Darcis vs Rafael Nadal
The biggest upset of all in Wimbledon history would have to be the infamous match between Darcis and Rafael Nadal. I seriously doubt there was any sports bettor in the world who had the guts to bet on Darcis. He was ranked 130 below his opponent and Nadal was in great form, with a slight physical concern. As it always is with tennis, it doesn't take much to rattle an opponent, and the Belgian won in straight sets (7-6, 7-6, 6-4).
Whenever I pick a long shot underdog bet at Wimbledon, this game comes back to mind. It makes every match all the more exciting to watch and gives hope to underdogs, who I back from time to time. I don't need all my underdogs to win, but if I can win 1 out of every 3 underdog bets, then I'll be happy.
---
Wimbledon Betting FAQs
What is the best betting site for Wimbledon?
It's up for debate but from our team's experience, we have to rank DraftKings as the ultimate betting destination at the moment. You'll be welcomed with a competitive bonus and have the best Wimbledon betting options and odds to look forward to. Their mobile app also makes it easy for users to bet on the go.
How can I place a bet on Wimbledon?
You'll first need to sign up with a sportsbook before you can place any bets. Each of them has their own platforms developed but for the most part, you'll have to verify an account with four digits of your SSN and then submit some documents to prove the information is correct. After that, you can top up your sports betting account by using a variety of payment methods. Once that's done, head to the match you're interested in and place your Wimbledon bets!
What types of bets can I place on Wimbledon?
There are a variety of bets available for tennis. The most common of these are moneylines for each scheduled match but you will also have the option of predicting the outright winner throughout each tournament. There are also spreads, totals, and prop bets available for some of the more famous tournaments, like Wimbledon. You can also bet on some exclusive options such as 'First to break' or 'First set winner' which will be available with live betting.
Can I bet on Wimbledon from my mobile device?
It depends on the sportsbook platform you are signed up with but most of the time there should be a mobile app or at least a mobile version of their Wimbledon betting schedule. You can then sign in to your online account and place Wimbledon bets as usual.
Is it legal to bet on Wimbledon?
It's legal to bet if you are in a state that supports online sports betting. Currently, Arkansas, Arizona, Colorado, Connecticut, Delaware, Illinois, Indiana, Iowa, Kansas, Louisiana, Maryland, Massachusetts, Michigan, New Hampshire, New Jersey, New York, Nevada, Ohio, Oregon, Pennsylvania, Rhode Island, Virginia, Washington, West Virginia, and Wyoming have all legalized online sports betting platforms with Wimbledon betting odds.