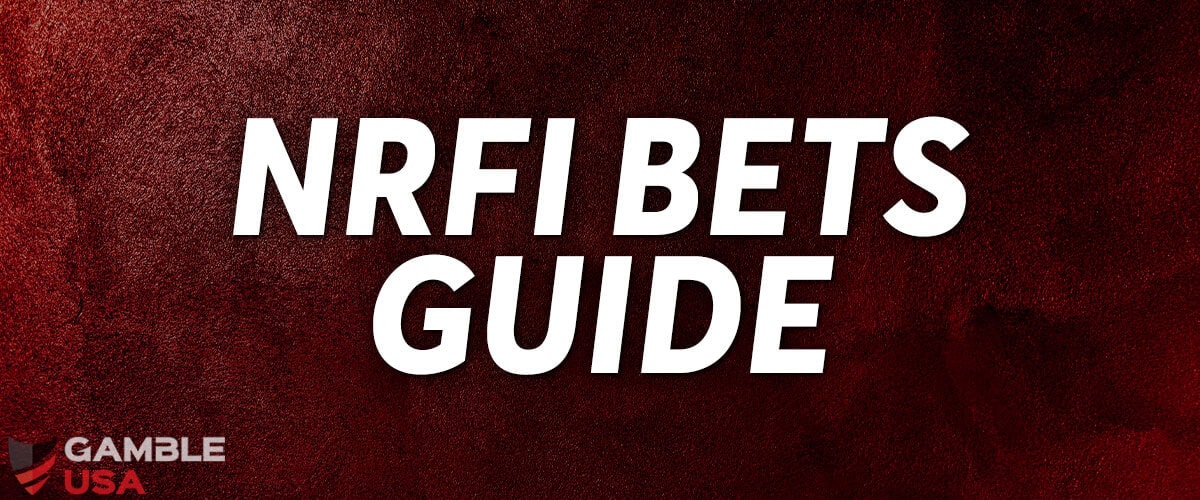 Do you enjoy betting on baseball? If so, one thing you probably do not enjoy about MLB betting is not knowing the outcome of your bet for at least 2 ½ to 3 hours and sometimes much longer.
So, here is some exciting news that you might not know about. You can now make a bet called NRFI (or the opposite bet, YRFI) and have the result by the end of the first inning!
Best NRFI Bets Today
Visit the above sportsbooks to find the best odds for NRFI bets. They have been ranked by our team as the best baseball sportsbooks and MLB betting sites in the US for a reason.
NRFI Odds & Picks
The operators we have listed above feature the best NRFI betting odds in the market right now. Simply visit all listed baseball sportsbooks to locate and compare the odds to find what works for you best.
If you follow NRFI picks and predictions from sharps, be cautious when betting and maintain a reasonable unit betting strategy.
What is an NRFI Bet?
An NRFI bet is a separate wager that neither team will score a run in the first inning. You do not have to sweat out the results of the whole game. You will know very quickly if these first inning bets have won or lost.
What do NRFI and YRFI stand for?
NRFI stands for No Runs First Inning. In other words, you are betting that the first inning of a particular game will be scoreless. Both the first half and the second half of the inning apply. Even if the visiting team fails to score in the first half of the inning, the home team might score in the second half, in which case the bet is a loser. However, a scoreless first inning happens more frequently than you might think.
All you need to win your NRFI betting picks is just six outs and no runs scored in the first inning. What happens during the rest of the game and the final score does not matter. So, as you can see, no run first inning bets settle quickly.
Alternatively, you can make a YRFI bet. YRFI stands for Yes Runs First Inning. This is a wager that yes, one or more runs will be scored in the first inning. You can win this bet even on the first pitch if the first player to bat hits a home run.
As with NRFI bets, both the top and bottom half of the inning count, and as long as there is a run scored, you win your bet. Which team scores first or has the most first inning runs does not matter. Which team wins the game also does not matter.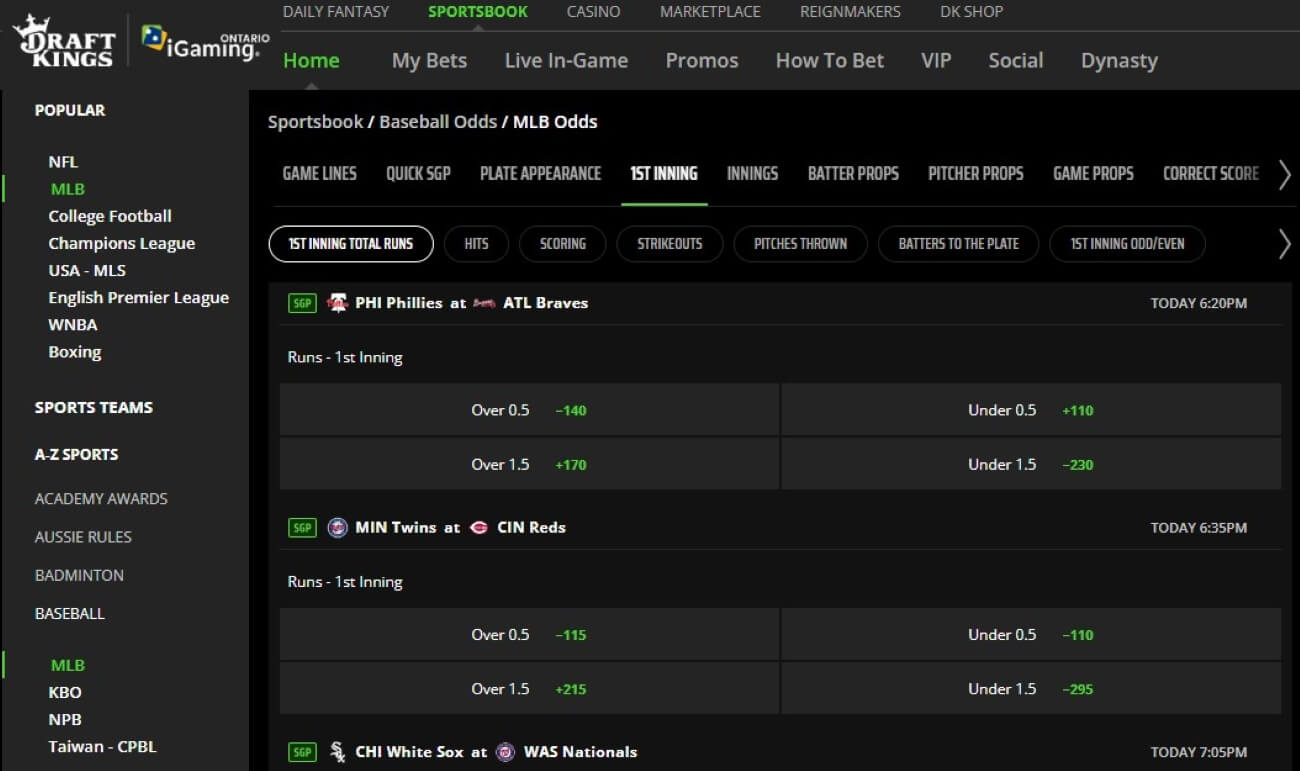 NRFI Bet Example
Here is one of the many NRFI bets that have been winners during the previous MLB season. The Cleveland Guardians were playing the Minnesota Twins in Minnesota. Gavin Williams was the starting pitcher for Cleveland, and Pablo Lopez was the starting pitcher for Minnesota.
The O/U line for the number of runs for the entire game was only 7.5, which made sense since both starting pitchers went into this game with low ERAS. However, if you wanted to make an NRFI bet, you did not need to be concerned with the total number of runs except as a clue that a scoreless first inning was a strong possibility.
Both DraftKings Sportsbook and Caesars Sportsbook offered an NRFI bet with odds of -125. In other words, for every $100 the bettor hoped to win, it was necessary to risk $125.  The first inning NRFI bet was a winner. Neither team scored. By the way, "Under" was a winning bet on the whole game, too. The final score was Guardians 4, Twins 2.
Do NRFI Bets Hit Often?
According to the latest baseball stats, NRFI bets win at an average rate of about 47%. While these stats may seem almost like a coin toss, by digging deeper, you will discover which teams have scoreless first innings much more often than the norm. In 2022, the best NRFI team for bettors was the Florida Marlins, especially in their home games since Loan Depot Park is not a particularly home run-friendly ballpark.
Other factors can also affect the likelihood of a first inning run. We will provide more in-depth coverage of this topic in the final section of this article, NRFI Tips and Baseball Strategies.
Where to Bet on NRFI and YRFI?
All of the major state-regulated US sportsbooks offer NRFI and YRFI, as these bets have become increasingly popular. At BetMGM Online Sportsbook, they are the fourth-most popular type of MLB bet, behind only moneylines, run lines, and over/under totals.
The following are some of the best online sportsbooks that offer these bets today:
Keep in mind, too, that as with other betting markets, NRFI and YRFI odds vary. So, to help you find the best odds possible and get more value with our first inning picks, shopping around at different sportsbooks is highly recommended. If you are not already signed up with a betting site that you wish to use, be sure to take advantage of our exclusive links and promo codes to ensure receiving the sportsbook's bonus bets or other special welcome offers for first-time users.
Making NRFI and YRFI bets at the sportsbook of your choice is as easy as making any other bet. Simply click on the baseball game that interests you, and then look under game or inning prop bets to see your available options. By the way, if you want to combine NRFI or YRFI bets on different games in a parlay, you can.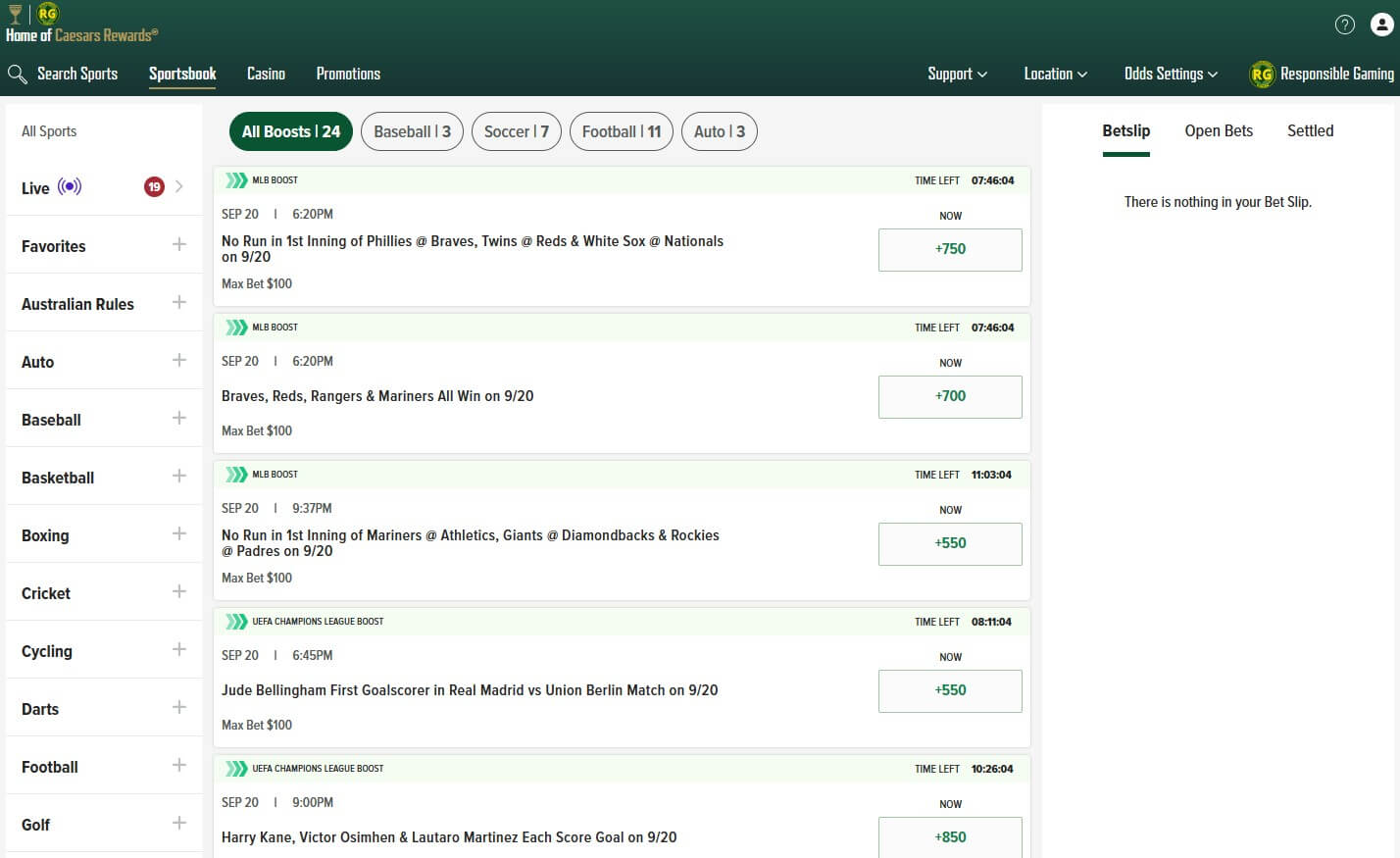 NRFI Tips & Baseball Betting Strategies
As with any other sports bets, achieving success with your NRFI and YRFI bets is contingent on being well-versed regarding the strengths and weaknesses of the two teams. Paying attention to the different kinds of factors that can affect the ability of a team to score in the first inning can make a big difference in helping you decide which of these two wagers or neither to make in a particular matchup. The following are a few recommended tips and strategies.
Research recent team patterns.
Are either or both teams ranked at or near the top or bottom in either pitching or hitting? The best NRFI bets are when both teams have outstanding pitchers or weak hitting stats or one team with very strong pitchers is facing an opponent that is one of the worst teams in hitting percentage.
Consider the pitching matchup.
If the starting pitcher on either or both teams is their ace pitcher, it will be hard for the other team to score so consider an NRFI bet. However, if one or both of the starting pitchers might have control issues, lean towards a YRFI bet.
Keep in mind that it only takes six outs (three by each team) to complete an inning. Teams with their best hitters at the top of the lineup are the most likely to score at least one run in the first inning. However, it is also worth noting that even high-powered offenses might struggle early in the game.
Some ballparks are more run-friendly than others.
For example, Coors Field (the home of the Rockies) is much more home-run friendly than LoanDepot Park (home of the Marlins).
Hot humid weather favors more runs scored. Recent rain or strong winds favor fewer runs scored.
As you can see, a whole host of factors can affect the probability that there will be one or more runs in the first inning of a given game. Complicating the picture further is that these factors are already built into the odds. But by using the recommended tips and strategies, you can win a high percentage of your NRFI picks.
If you are new to sports betting or do not have time to do your own handicapping, no problem. Check different experts' best bets today or any day online.  At least two handicappers picked our example of Cleveland vs. Minnesota as their best NRFI bets of the day.