Gamble USA strives to improve your online gambling experience. We aim to help you play safely, make informed decisions when gambling, and increase your betting knowledge through our guides.
We adhere to strict editorial integrity; our content may contain links to products from our licensed & legal US partners.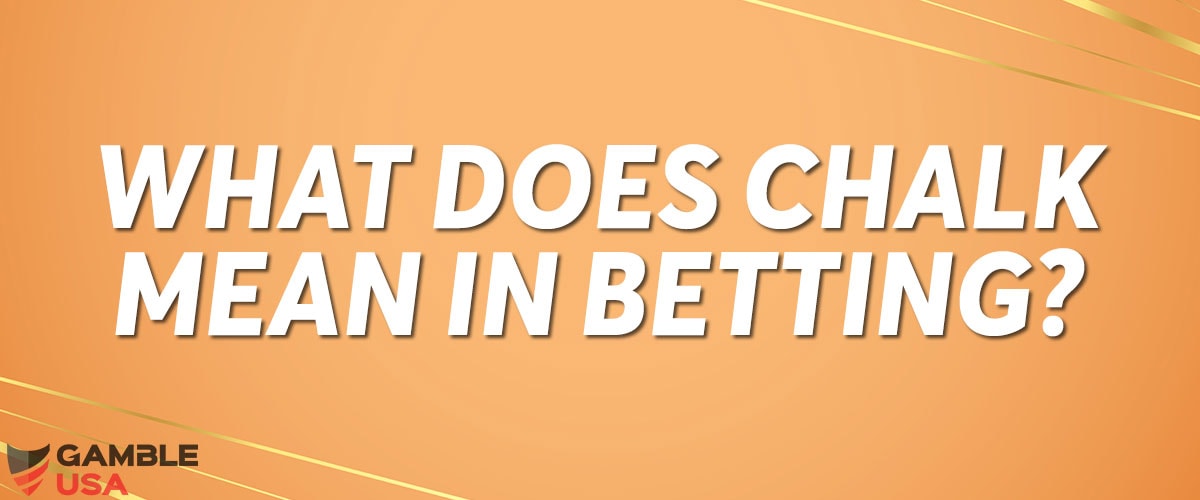 If you enjoy sports betting and/or watching and trying to pick the winners of horse races, one commonly used betting term that often comes up in conversations is "chalk."
However, chalk, as it applies to sports and horse racing odds, has a special meaning apart from the everyday meaning of this word. If you are not sure about what might chalk mean in sports betting but you are curious to learn more, this article will clear up the mystery.
What Is Chalk in Sports Betting?
Chalk in sports betting refers to a heavy betting favorite. Since all major sports have both top-performing teams and bottom-rung teams that frequently play one another, sportsbooks use moneylines and point spreads to attract more action on the underdog. Even so, many chalk bettors will not be deterred.
The bigger the chalk, the lower the rate of return on a moneyline bet compared to the much greater amount you must risk to place the bet. No wager on a two-sided proposition is a sure thing, and major upsets occasionally occur, which can play havoc with the bankroll of a small sports bettor. Or, if you bet heavy chalk on the point spread line, you might be surprised by how often these bets go down because the superior team has an off day. Spread lines for the betting favorite in many college football games are in the 30s, and the anticipated blowout does not always occur.
It is important to understand that chalk in sports betting always refers to the favorite, but not all favorites are considered chalk. For example, a team that is -600 on the moneyline (costing you $600 for every $100 you hope to win) or a 14 ½ -point spread favorite would be considered chalk. However, a team that is -120 on the moneyline or has a point spread of -2 ½ is not chalk.
Now that you have a basic understanding of what the term chalk means in sports betting, you will know exactly what the speaker means when you hear comments like the following:
"Yesterday was such a chalky NFL Sunday I had to wait in line an hour to cash my ticket."
"The odds on the chalk are insane. How can I make a profit when the return on my bet is so little?"
" I knew what he bet on without even asking. He always bets on the chalk."
Why Is it Called Chalk?
Horse racing is another type of betting where the term chalk is often used. Horse racing is where the term originated.
Initially, before the start of computerized screens, the odds for the different horses in a race were written with chalk on a blackboard rather than being displayed on a digital odds board. Since favorites received the most action, their odds changed more frequently than the odds for the other horses, and the odds for heavy favorites were updated so often that their names were covered with smeared chalk and chalk dust.  As a result, strong favorites, not just in horse racing but with sports betting in general, started being referred to as chalk.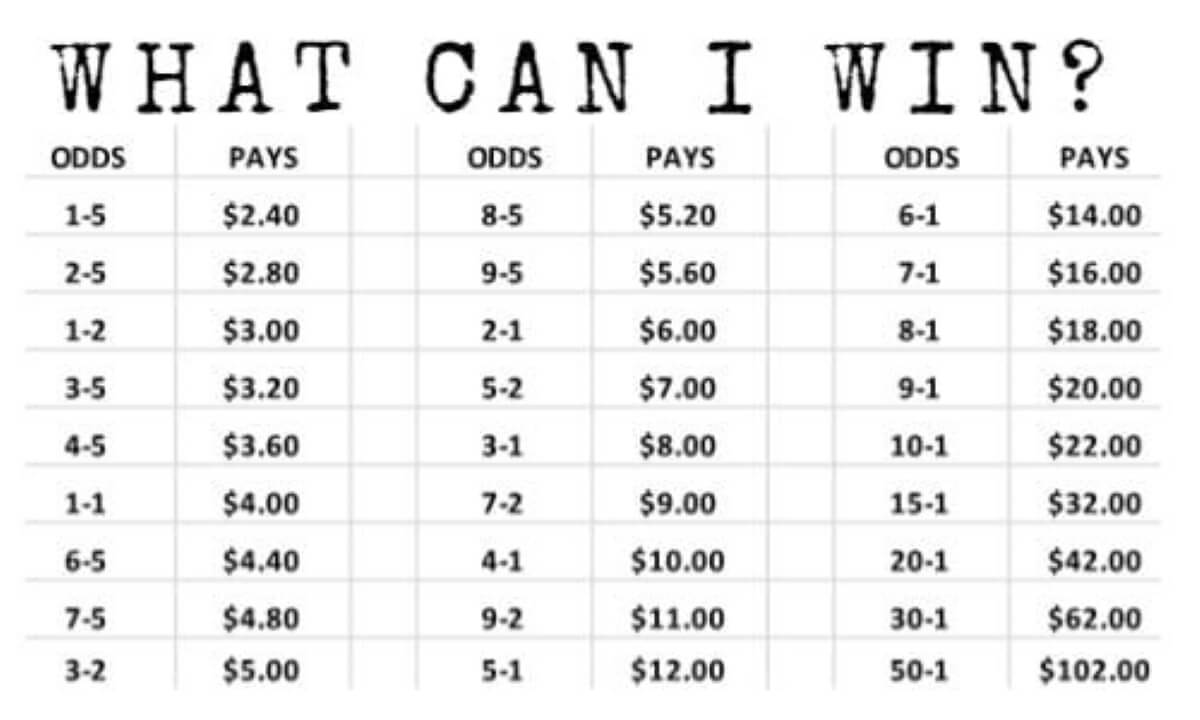 Chalk Betting Examples
The odds at post time on the great Secretariat to win the third leg of the Triple Crown, the Belmont Stakes, were only 1/10. In other words, a $2 bet paid a measly $2.10.  However, the odds were justified. The horse won by 31 lengths and set a track record.
Not all heavy chalk lives up to public expectations, however. Take the Milwaukee Bucks in the first round of the 2023 NBA playoffs, for example. As the No. 1 seeded team in the Eastern Conference, the Bucks' first order of business in the playoffs was to eliminate the No. 8 seeded Miami Heat.
DraftKings posted a moneyline of -1000 on Milwaukee. However, the Heat pulled a massive upset and won the series 4 games to 1.
What Is a Chalk Player?
 A chalk player is a person who consistently resorts to betting chalk. The term frequently has derogatory connotations. Others may equate chalk play with sucker bets that show both a lack of respect for the value of money and a lack of original thinking.
Chalk Betting on Different Sports
Chalk betting can apply to a game in any competitive sport where one team, player, or statistical outcome significantly stands out.
But one of the most noteworthy examples occurs just before the start of March Madness when college basketball bettors fill out their brackets for how they think the NCAA tournament will play out. Since the opening round of the NCAA tournament will inevitably include some games where the underdog team is happy just to get in and is given virtually no chance, many bettors will pick the chalk (i.e., the top four seeds).
FAQs
Why is betting called chalk?
Bets on heavy favorites are called chalk because back when horse tracks used chalk to display odds, the odds on a heavy favorite required such frequent updates that the horse's name would be covered with chalk dust.
What is chalk in football?
Chalk in football is a team with very expensive moneyline odds or a very big (i.e., double-digit) point spread.
What does a chalk player mean?
A chalk player is someone who consistently bets on heavy favorites.