Gamble USA strives to improve your online gambling experience. We aim to help you play safely, make informed decisions when gambling, and increase your betting knowledge through our guides.
We adhere to strict editorial integrity; our content may contain links to products from our licensed & legal US partners.
Legal online sports betting is quickly expanding across the United States.
After a long time of Nevada dominating the US betting industry, the availability of online sportsbooks and brick-and-mortar sportsbook lounges is now widespread. Regulated sports betting is available in numerous states, with more expected to push a sports betting bill in the near future. The online sports gambling scene has now become crowded in the US, which is fantastic for sports bettors as this means there is more choice and competition as USA betting sites vie for your custom. The betting scene in North America has come a long way in a short amount of time. A sports bettor now has far more choice than just playing daily fantasy sports.
That competitive environment has now spread to numerous states. Since the Supreme Court repealed the Federal ban on legal online betting, states with legal sports betting have multiplied. There is now a legalized sports betting industry in Colorado, New Jersey, Indiana, Pennsylvania, Michigan, West Virginia, Illinois, New York, Arizona and Wyoming.
In these states with legal sports betting sites and mobile betting apps, the choices are endless. In addition to legal online sportsbook sites, retail sportsbooks are also open for business. There has never been a better time to bet on sports in the United States, with market-leading operators offering fantastic sports betting apps and physical a physical sports bookie if you would rather wager in-person.
If you want more information on the legality of sports betting, the online sports betting law for different states, and the best betting site, you have come to the right place. Our online sports betting guide covers all you need to know regarding betting on sports. We take a detailed look at the best bonuses and provide betting guides so you can maximize the potential of your American online betting experience.
Best Online Sports Betting Sites
Many people want to know the best online bet sites before they sign up and commit. No doubt you have searched for the top ten betting sites or the top sports betting sites in the USA. A lot of defining which online sportsbook works for you will come down to personal preference and what you are looking for. For example, are you looking for the best matched betting bonus or the best sport odds?
Unsurprisingly, many of the top betting companies have recognized moving into the online market is a priority. Online gambling in USA is extremely competitive, which has been a big plus for bettors. Residents in states such as New Jersey, Michigan, or Virginia have numerous sports betting apps and websites to choose from.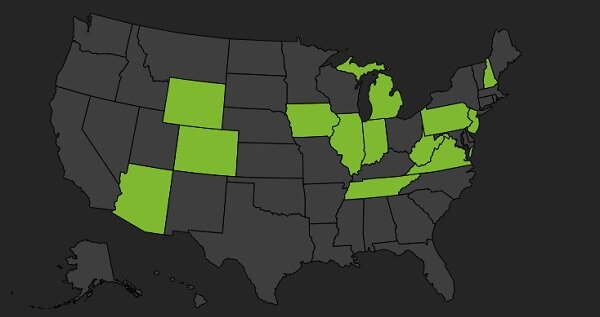 One of the benefits of sports betting legislation is that in states where gambling sports is legal, users can gamble on the go via mobile apps. Downloading them is a straightforward process, and all major sports betting USA sites will have a dedicated mobile app. Additionally, betting USA platforms offer a welcome bonus for new customers, which could consist of anything from a free bet to a no deposit bonus.
We have provided a list of some of the best legal betting sites in USA below.
Top US Sportsbooks
The below operators all provide a fantastic range of betting markets and numerous different types of sports bets. Please be aware that geolocation in sportsbooks is used to determine that customers are located within state lines before placing a wager.
DraftKings Sportsbook
DraftKings became the first online and mobile operator available in NJ and then expanded into other markets as internet betting exploded. The mobile app is easy to use and clean. The DraftKings sports betting platform is available in several states, including Colorado, Illinois, and Pennsylvania. New customers are eligible for a welcome bonus which consists of a $1,000 deposit offer. There is no need for a promo code to claim this offer.
BetMGM Sportsbook
This online sportsbook part is brought to you by gaming giant MGM Resorts International. BetMGM already has one of the most prominent online casinos in the US and has now ventured into the sports betting industry. The brand launched its sportsbook in New Jersey and is hoping it will have similar success to its online casino, which has been a big hit with bettors.
When you join BetMGM, you qualify for a 100% up to $1,000 on deposit.
Caesars Sports
Following the deal which saw Caesars Entertainment acquire William Hill in April 2021, the William Hill online sportsbook and app was re-branded to Caesars Sportsbook. William Hill was one of the most established European bookmakers and brought its brand to betting in USA. Caesars Sports has a presence in multiple states in addition to providing a superb mobile platform for users to play on. New customers are eligible for a first bet on Caesars up to $1,250, plus 1,000 Reward Credits® & 1,000 Tier Credits.
Once you are registered with Caesars Sports, you can download the mobile app for the device of your choice. You can then log in to the app and play instantly. The app is compatible with iPhone / iPad and most Android devices.
PointsBet
PointsBet is an Australian-based bookmaker who has been making significant strides in the American gambling market. The company is focused primarily on sports betting and is known for offering odds that are among the most competitive in the online industry. New customers receive a deposit bonus upon registration.
PointsBet adopts a no-nonsense approach when it comes to its website and app. Players can get down to placing wagers instantly with no hassle.
BetRivers
BetRivers is well-known for its hugely successful loyalty program, iRush Rewards. Additionally, the company also provides numerous sports betting markets and one of the most generous sportsbook bonuses around. When you join BetRivers, you will receive a 100% match bonus up to $250. The best news with this is that it comes with only a 1x playthrough requirement.
The big question everyone wants to know the answer to is, is it legal to bet on sports online in the US? Yes, sports betting is now legal in several states across the US. There are over 20 states that have legalized sports gambling with several more due to go live in the near future.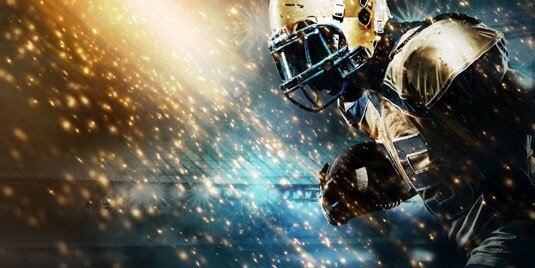 Where Can I Bet On Sports Online Legally?
Nevada no longer has a monopoly on the legal sports betting industry. When the Supreme Court gave the go-ahead in May 2018, numerous states acted quickly. Since then, a lot of states now have a legal sports betting industry up and running, with more in the process of launching.
The list is continuously expanding. The rules and regulations are not the same in every state as some permit retail sports betting but have not yet granted online and mobile sports betting to go live. The list of states below currently offers legal and licensed online US sportsbooks.
Arizona is one of the newest states to the online sports betting world. Online sports wagering officially launched on September 9, 2021, in the Grand Canyon State, just in time for the start of the 2021/22 NFL season. Market-leading operators such as DraftKings, BetMGM, and FanDuel all have sportsbooks in Arizona, with more operators planning to follow.
Online sports betting launched in Colorado in 2020, going live during the middle of the Coronavirus pandemic. This meant that bettors could only access wagering options online, as all physical sportsbooks were closed. On the day of the launch, four sports betting apps went live, with DraftKings, BetRivers, BetMGM, and FanDuel accepting wagers. It is expected there will be dozens of apps available in the Centennial State soon.
Sports betting in Connecticut is legal and available throughout the state since October 2021. In terms of operator choice in CT, players have access to DraftKings, FanDuel, and SugarHouse sports betting apps.
Indiana launched its online sports gambling market in 2019. Both the DraftKings and BetRivers sports betting apps launched on the same day. There are currently five online sportsbooks live in Indiana. In addition to DraftKings and BetRivers, residents can place wagers at  FanDuel, BetAmerica, and BetMGM.
Illinois online sports betting was introduced in summer 2020. Residents can register with operators such as DraftKings and BetRivers from anywhere in the state, they do however need to complete the registration and activations at one of the state's casinos.
Sports betting in Louisiana did not get off to the start it was expected. Hurricane Ida saw the planned launch of online and mobile delayed. Retails sports betting is now underway, with operator Betfred opening the first retails sportsbook inside the Paragon Casino on October 6, 2021.
Michigan became the 16th state to offer online sports betting in the US at the beginning of 2021. The Great Lake State is the second-most populous state after Pennsylvania to introduce wagering on sports through mobile devices and desktops. Sports betting launched in Michigan with a glut of apps going live, including all of the big names.
Mississippi was one of the first states to launch legal sports betting following the repeal of PASPA. State-wide betting is not yet available but retail sports betting is available throughout the 20 casinos in the state. BetMGM became the first mobile operator to be available in the state, but customers must be in one of the MGM casinos in order to place a wager.
New Hampshire Sports Betting
New Hampshire has a limited number of online betting options, with just one platform available, which is DraftKings. After an open bid process, the daily fantasy giant offered a higher percentage of revenue in order to gain a monopoly in the state.
New Jersey can be considered the pioneer for legal sports betting in the US. The NJ sports betting market launched in 2018 and opened the door for other states to legalize and regulate mobile betting apps. DraftKings was the first sportsbook to offer real money betting options for residents in the Garden State, and several more have followed.
Legal online sports betting launched in New York to much fanfare on January 8, 2022. New Yorkers can now place a sports bet online at DraftKings, FanDuel, Caesars, BetRivers, PointsBet, WynnBet and Resorts WorldBET. It is already the biggest legal sports wagering state by handle. Across the first 30 days of online betting New York's betting sites took in around $2 billion in total bets.
Oregon Sports Betting
Oregon online sports betting began life in 2019 with the launch of the Scoreboard sports betting app.
Online sports wagering went live in the Keystone State in 2019 with the launch of the Sugarhouse sports betting app. This allowed PA bettors to wager from anywhere in the state. Parx Casino, Rivers Casino, and FanDuel were the next to go live, offering more options for PA residents.
Rhode Island Sports Betting
Mobile sports wagering began in Rhode Island in 2019; however, players must visit a retail sportsbook and register in person.
Tennessee became the first state to launch an online-only sports betting market. There are no active retail sportsbooks in the state, and all legal bets must be placed on a licensed betting site. The initial Tennessee sportsbooks to launch were DraftKings, FanDuel and BetMGM, and local company Action 24/7.
The Hawkeye State was quick to get sports betting legalized and up and running. Residents have had access to mobile betting apps and websites since 2019.
Virginia joined Tennessee in launching an online-only sports betting industry when FanDuel launched in the state at the start of 2021. The company got a headstart on the competition thanks to its partnership with the NFL's Washington Football Team.
West Virginia was the first state to approve online sports betting legislation in 2018. However, it wasn't until later the following year that operators could launch their platforms, with both DraftKings and FanDuel going live in the state.
Wyoming mobile sports betting is legal and up and running in The Equality State. The state is one of just a few jurisdictions to pass legislation authorizing online sports betting with no retail sportsbooks. The Gaming Commission must issue licenses to at least five qualified sportsbook operators. Currently, BetMGM and DraftKings have licenses and are now live, while FanDuel and Barstool will also soon launch in the state.
With retail betting live for several years now, Maryland was a long-anticipated state. Despite legalizing online sports betting right off the bat, it took a while for the market to go live. The sports wagering Commission in Maryland allows for up to 60 betting app licenses in the state, so besides the early entrants, FanDuel and DraftKings, there are many more sportsbooks expected to go live in MD.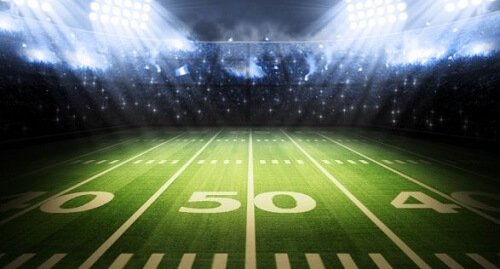 States Which Require In-Person Sports Betting
Other states have given the go-ahead for sports betting, but only in-person. The list of states where you can only bet at physical locations includes:
Delaware
Mississippi
New Mexico
Arkansas
New York
Montana
There is still over half of the country that has not announced any move towards fantasy sports or sports gambling in general. We are confident the list above will continue to grow in the months and years ahead as more states look to regulate sports betting and introduce online betting sites.
Big States That Could Approve Sports Betting
There are the 'big four' states that will make up most of sports betting action in the US: California, New York, Florida, and Texas. The order remains unclear, however, California is at the front of the line. The only negative is that legal sports betting looks a long way off in the Golden State. However, New York could see a legal online sports betting market launch in 2021.
Florida has taken giant strides towards legalizing online sports wagering in 2021, but has similar issues as California with Tribal Casinos holding the power. Sports betting bills have been put forward in Texas but not got off the ground. However, money talks so it feels inevitable sports betting will launch there at some point.
Other states such as North Carolina and South Carolina are looking to introduce sports betting legal options in their states as they wait for the necessary approvals before launching any online sports betting site.
How can I legally bet on sports online?
Now that legal sports betting is rolling out across the US, those players keen to place a bet want to do it safely, and of course, legally.
The first step to wagering legally is bet in a state where sports betting is actually legal. Mobile and online betting isn't allowed in all state so you need to check qhat form of sports gambling is allowed.
If sports wagering is legal, you then want to make sure you only bet with a regulated and licensed operator. You can check this with the operators directly, they usually show licensing information in the footer of the site or app. For example, all legal NJ sportsbooks will have the NJ DGE logo displayed in the footer of the site and also their license number will be shown.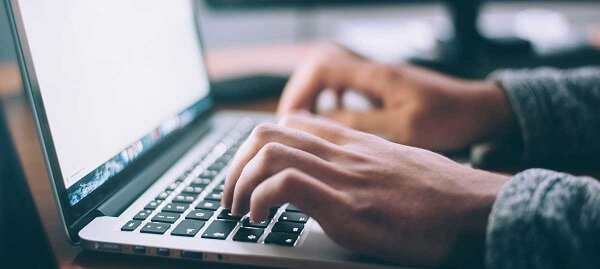 Is it Legal to bet on Sports Online?
Online sports betting was legalized in the United States at the same time as regular sports betting; however, it took longer to roll out. Once the federal ban on sports wagering was removed in May 2018, 20 states have legalized sports wagering, five are close to legalizing sports betting and numerous more could join other legal sports betting markets before the end of 2021.
We have provided a list above of the states where online sports betting is available. In addition to those states there are also mobile betting app options in Nevada and in Oregon you can wager via the lottery regulated site ScoreBoard.
Betting Only Available in Regulated States
The crucial thing to remember when wagering online is that sports betting is only permitted in states that have legalized and regulate the industry. This means lawmakers have passed laws that allow gambling operators to accept local customers.
Additionally, it would be beneficial if all bettors read the current rules and regulations in their state to determine if online sports betting is available where they live. There are numerous offshore sportsbooks available in the United States, but these are not safe. Your financial details could be compromised so the only safe option is using legal and regulated sites.
When you are using a state-approved and reliable sports betting operator, you know that that the site has gone through all the necessary channels and security checks so all of your information is protected.
Benefits Of Online Sports Betting
When most people think of gambling in the US, they think of visiting Las Vegas with all the glitz and glamour it provides. Players can visit establishments that will have live sports on big screens while they relax and enjoy refreshments. Additionally, there will be staff on hand to take your bets and hopefully give you your winnings. However, when compared to online gambling, there are some things it just cannot provide.
Players can develop a strategy when betting online, whether that be arbitrage betting, by merely visiting numerous online sportsbooks in a matter of minutes. Some other notable benefits of betting online include:
Betting on the move: You don't need to factor in journey time or budget for a trip to and from the sportsbook. Just log in from your desktop or mobile, and you're good to go. In-play betting apps also provide an added element of flexibility. You can use a sportsbook app to bet on significant events such as the Super Bowl, rather than visit a physical sportsbook.
Bonuses: As well as welcome packages, most prominent sports betting apps have ongoing rewards programs for users to join.
Odds and Lines: Users can shop around for the operator, which has the best prices.
Betting Slip: Intuitive apps enable customers to add and remove items from the betting slip so they can see potential returns before submitting a real money wager.
Customer Support: You can access help by just clicking on a button, typically a live chat option, and talk to a customer service agent within minutes.
Banking: Transfer funds when you need to instantly from your device via numerous options; there is no need to visit an ATM.
Visiting a retail sportsbook is a great experience, but online wagering is the best option for sheer comfort and convenience.
Choosing The Best Online Sportsbook For You
There are likely to be particular online sportsbooks that are more suitable for you than others. If you come across one that doesn't appeal, that is fine and expected. Ultimately, the best sportsbook for you is a personal choice. However, there are still certain factors that you should consider regardless of where you end up playing. We take a look at the most critical aspects to consider below.
Legal & Licensed US Sportsbooks
The most important thing is safety, so the first thing you will want to do is ensure the sites you register with are legal and regulated in the US. All of the sites we recommend are legal in the US and extremely trustworthy.
You must register with a legal sportsbook so you are protected. Your funds will be secure with the legal online sportsbooks. However, if you were to register with offshore or unregulated books, you are putting your money at risk. For a USA sports betting site to begin operations in a legal state, it must go through a thorough vetting and application process.
Conversely, offshore betting sites operate within a grey area in the sports gambling industry. Over the years, there are several examples of these platforms launching and then disappearing without players being notified. Unfortunately, any funds players had on those sites disappeared as well. As offshore websites are not regulated, there is no option for the player to go down the legal route to help them. That is why sticking to licensed and regulated sportsbooks is crucial.
Live Betting
Live betting, otherwise referred to as 'in-game wagering,' has become mainstream in the gambling industry in recent years. It gives bettors the chance to wager in real-time as the action unfolds. All of the odds and lines update to reflect what is happening, and there are numerous prop-type bets to choose from. Market-leading operators do a fantastic job of keeping you informed of what is going on, and it adds to the excitement of watching live sport.
Live betting is considered by many as the best bet on sports. Most online sportsbooks will provide a dedicated live betting section.
Sports Betting Apps And Features
Sports betting apps give customers the ability to experience what a physical sportsbook is like on the go. You can access all of the information at your fingertips. The most well-known operators will offer a dedicated mobile app. Any operators who don't have an app for iOS or Android for specific markets will typically ensure their site is fully optimized to work on mobile devices.
Once you have created an account and it has been verified, you can then download the app directly from the operator's website. When downloaded, simply log in on your mobile, and your sports gambling experience can begin.
To place bets, you will need to be located within state lines. To determine that you are, operators use what's known as geolocation tracking. This software works in the background once the app has been downloaded. However, you can manage your account when you are not in the state via the app. For example, anyone in Pennsylvania can check their account or withdraw money if they are in New York. But if you want to place any wagers, you'll need to head home.
Sports Betting Bonuses & Promotions
The rapid expansion of sports betting has led to a crowded marketplace and added competition. This is fantastic news for bettors, as online sportsbooks are striving to do all they can to attract customers. Consequently, they are offer incentives for new players to take advantage of.
All of the top sportsbooks we have listed offer some fantastic sign-up bonuses and ongoing promotions for existing players. Here is a selection of some of the offers you will discover:
Some operators will provide rewards programs for their users where they can accrue points when betting on sports. Some of the prizes on offer are fantastic, ranging from VIP dining experiences to mini-vacations.
Futures & Props
In addition to searching for the best odds and lines, players should try and find an online sportsbook that offers a wide range of bet types. Generally, most betting sites will offer the standard lines and totals, but you should also explore what the site has to offer regarding futures and prop bets.
The futures market has gained a lot of traction as the legal sports betting environment has grown. These are types of wagers where you can predict the outcome of something that won't be known until later, such as the winner of the next World Series or Stanley Cup. Several operators offer basic futures on significant events, while some go even further. For example, a betting site may offer a futures market on who will go first in the next NFL draft.
A prop bet is another way to bet on a game or event, with most revolving around player performances. When you click on the individual game or event you are interested in; you will see the available markets. Regarding prop bets, the odds will typically appear closer to the game.
How Does Sports Betting Work In The US?
Following the Supreme Court ruling on sports betting in May 2018, it was then left to individual states to decide whether to act. Many have moved to legalize sports betting and now have thriving industries setting new monthly records in betting handles. Although legalization and regulation are occurring on a state level, there is no uniformity across the US. For example, most states require bettors to be at least 21 years of age, but there are few who require you to be 18.
Although the laws aren't the same in every state, they are similar in the majority of cases. However, there are some differences you need to be aware of.
Props and live betting on college sports vary by state, with some accepting and some against it.
The majority of states only accept wagers on sports and not other markets such as reality TV.
Betting on any college sports, including college football, varies massively from state to state. In some instances, there are no restrictions, while others will not allow any gambling on in-state programs or events. This also includes props and live betting on college events, which varies by state.
No state is permitted to allow bets on the US presidential elections.
To participate in sports betting in a legal state, you must be within state borders. You do not have to be a permanent resident of that state; just make sure you are located there before placing a bet. This means all legal sports betting sites must verify that users are within state lines. To do this, they use geolocation technology, which pinpoints your location for the purposes of placing wagers. If you are not in the state, you can manage your account but can't place bets.
For example, if you are in New York but want to place a wager on an app, you can download it then make the short trip to New Jersey to wager online. When you make the return journey to NY, you cannot place any more bets but can check your account or make a withdrawal.