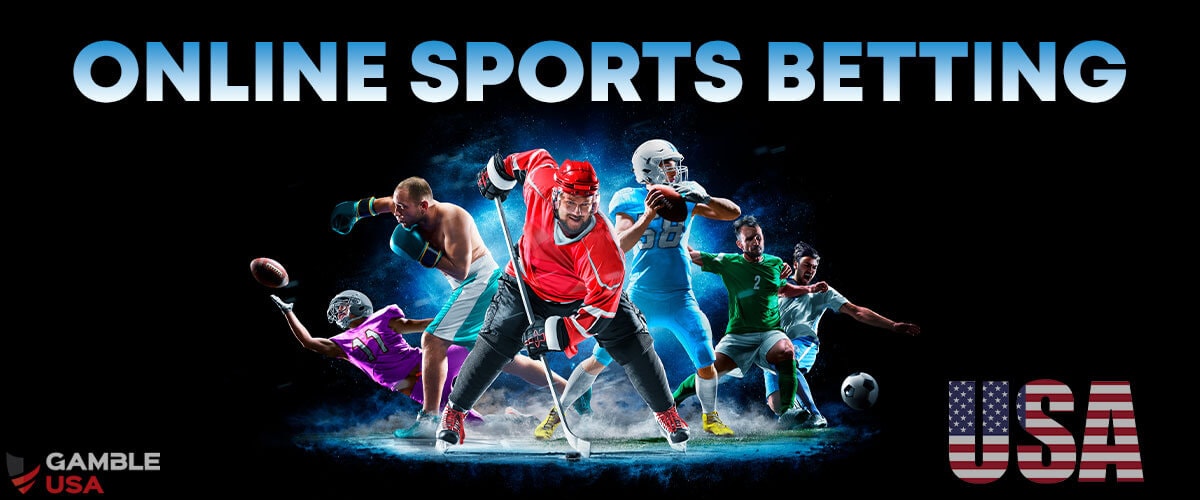 Online gambling is booming across the United States, and with more online sportsbooks available than ever before, it can be difficult to know what is happening in your location. 
The decision of the Supreme Court in 2018 to legalize online wagering led to individual states having the power to introduce legislation allowing sports betting, by removing a federal law that had previously prohibited this activity. Consequently, legal online sportsbooks are now available in over half of the states in the country. There is now a legalized sports betting industry in Colorado, New Jersey, Indiana, Pennsylvania, Michigan, West Virginia, Illinois, New York, Arizona, Connecticut, Iowa, Kansas, Louisiana, Maryland, Massachusetts, New Hampshire, Ohio, Oregon, Tennessee, Virginia, Rhode Island and Washington, D.C.
With so many online sports betting sites now available, it is a fair question to ask which are the best online betting sites in USA? It is a difficult question to answer, as each licensed and legal online sportsbook knows how competitive the market is. Each time a new online sportsbook launches, they offer numerous bonuses and promotions to entice players to join them. Because US betting operators are striving to be known as one of the best online sportsbooks, ultimately, the players are the winners.
Here at Gamble USA, we have carefully reviewed and tested the top sportsbooks against a set list of criteria to produce a list of top betting sports options. Our sports betting site reviews are extensive, looking at critical factors such as deposits, payouts, online sportsbook bonuses, and promotions, competitive odds, betting lines, special features, customer support, and reputation.
Too many options to pick from? Don't worry, find our breakdown below.
---
7 Best Sports Betting Sites in the USA for December 2023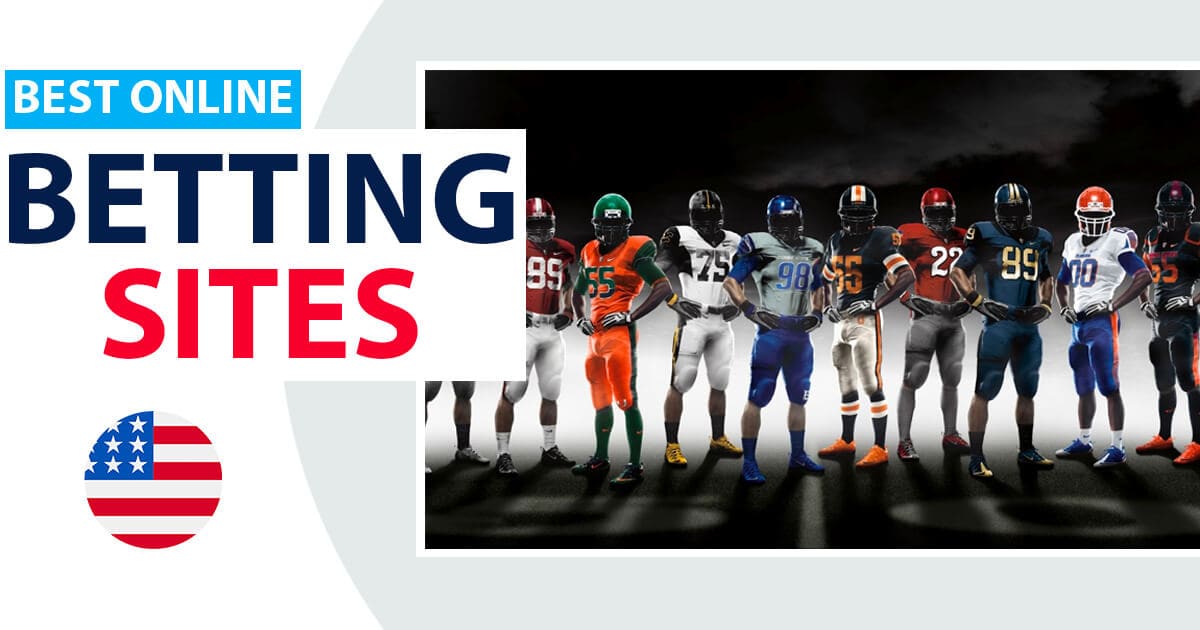 Many people want to know the best online bet sites before they sign up and commit. No doubt you have searched for the top ten betting sites or the top sports betting sites in the USA. A lot of defining which online sportsbook works for you will come down to personal preference and what you are looking for. For example, are you looking for the best matched betting bonus or the best sport odds?
Unsurprisingly, many of the top betting companies have recognized moving into the online market is a priority. Online gambling in USA is extremely competitive, which has been a big plus for bettors. Residents in states such as New Jersey, Michigan, or Virginia have numerous sports betting apps and websites to choose from.
Read below for my top 7 legal online sports betting sites in the United States and what they do best!
| Best Betting Sites for US players | DraftKings | FanDuel | PointsBet | Caesars | BetMGM | Unibet |
| --- | --- | --- | --- | --- | --- | --- |
| Average Minimum Deposit | $5 | $5 | $10 | $10 | $10 | $25 |
| Legal Betting States | AZ, CO, CT, IL, IN, IA, KS, LA, MI, NH, NJ, NY, OR, PA, TN, VA, WV, & WY | AZ, CO, CT, IL, IN, IA, KS, LA, MI, NJ, NY, PA, TN, VA, WV, & WY | CO, IL, IN, IA, KS, LA, MI, NJ, NY, OR, PA, VA, & WV | AZ, CO, IL, IN, IA, KS, LA, MI, NJ, NY, PA, TN, VA, WV, & WY | CO, IN, IA, MI, NJ, PA, TN, VA, WV, & D.C. | AZ, IN, IA, NJ, PA, & VA |
| Support Methods | Email, Phone, Live Chat | Email, Phone, Live Chat | Email, Phone, Live Chat | Email, Phone, Live Chat | Email, Phone, Live Chat | Email, Phone, Live Chat |
Best Sports Betting Sites 2023
🥇DraftKings Sportsbook
🥈FanDuel Sportsbook
🥉PointsBet Sportsbook
🎖️Caesars Sportsbook
🏅BetMGM Sportsbook
Unibet Sportsbook
---
🥇#1. DraftKings Sportsbook –  Best Sportsbook Overall
Up To $1,000 Deposit Bonus
21+. T&C Apply
21+. T&C Apply
The best sportsbook
Amazing odds & offers
Awesome betting app
Up To $1,000 Deposit Bonus
21+. T&C Apply
21+. T&C Apply
The DraftKings Sportsbook is one of the best online betting sites for bettors of all skill levels because of its phenomenal features and wide range of availability. DraftKings is available around the country (AZ, CO, CT, IL, IN, IA, KS ,MD, LA, MI, NH, NJ, NY, OH, OR, PA, TN, VA, WV, & WY) and is one of the largest operators.
DraftKings started as a daily fantasy sports provider and naturally evolved into a sportsbook as legalized sports betting spread around the country. DraftKings has several features and resources for users, including creating a group with other users so that you and your friends can share wagers and bet together, which is fun! Other pros include a building tool for same-game parlays, multiple betting options, and the 2nd best odds from the list.
The DraftKings Sportsbook welcome bonus features a 20% deposit bonus worth up to $1,000! While everyone else has gotten rid of the traditional deposit bonus because it's frankly too good of a promotion, DraftKings has held firm and features the only deposit bonus on the list. No promo code is needed, just click the link here and sign up for an account!
---
🥈#2. FanDuel Sportsbook – Betting Site With the Best Interface
Bet $5, Get $150 In Bonus Bets
21+. T&C Apply
21+. T&C Apply
Convenient banking
Massive choice of sports
Bet $5, Get $150 In Bonus Bets
21+. T&C Apply
21+. T&C Apply
The FanDuel Sportsbook has the best user experience out of any of the top sports betting sites because of its well-designed and easy to use app and website that makes betting a breeze. Fanduel is also known for allowing users to create custom bets for submission to the sportsbook for odds approval, which is very rare.
FanDuel is an official sponsor of NFL football and features tons of weekly promotions for several different leagues during critical points in the season. These promotions include odds boosts, bonus bets, and ways to earn free bets!
FanDuel has a standard welcome bonus for being one of the more prominent sportsbooks as it only gives new customers a single free bet; however, the Fanduel free bet is worth up to $1,000. No promo code is needed, just click the link here and sign up for a FanDuel account!
---
🥉#3. PointsBet Sportsbook – best for welcome bonus offers
10 x $100 Second Chance Bets
21+. T&C Apply
21+. T&C Apply
Awesome live betting
Multiple bet types
Huge range of sports & markets
10 x $100 Second Chance Bets
21+. T&C Apply
21+. T&C Apply
The PointsBet Sportsbook is partnered with NBC Sports, allowing them to feature several live streams for different sports on its website and app. It has several features on the website and app, including live stats and scores from games in progress, matchup history for current games, and many different odds boosts.
PointsBet also features some of the best ongoing promotions out of these U.S. sports betting sites with what they call the "PointsBet Power Hour," which features a different promotion every single day! The PointsBet Power Hour features odds boosts, insurance bets, and much more!
PointsBet is best known for its welcome bonus because it has the most lucrative offer for new users, containing five $50 first bet credits! All you have to do to get this offer is click the link here and use the PointsBet Sportsbook promo code "GUSA" while registering for a PointsBet account.
---
🎖️#4. Caesars Sportsbook – Most Betting Options Offered
Promo Code: GUSA1000
$1,000 First Bet on Caesars
21+. T&C Apply
21+. T&C Apply
Promo Code: GUSA1000
Massive welcome bet offer
Earn Caesars Rewards
Promo Code: GUSA1000
$1,000 First Bet on Caesars
21+. T&C Apply
21+. T&C Apply
There's almost no chance you haven't seen one of the recent advertisements from Caesars Sportsbook, as they've been flooding different networks and streaming platforms with their hilarious ad campaigns. The Caesars Sportsbook was created by Caesars Entertainment, who partnered with international operator William Hill to bring a proven system to the U.S. under a household name.
The Caesars Sportsbook is best known for its number of sports betting options, allowing users hundreds, if not thousands, of possible wagers on every event, including while it's live. It also has one of the best rewards programs out of any of the top online sportsbooks because Caesars Entertainment allows users to redeem their rewards at all of their casinos and resorts.
New users to the Caesars Sportsbook receive a bet worth up to $1,250 on Caesars, 1,000 rewards tier credits, and 1,000 rewards credits. This bonus offer is one of the only online sportsbooks I've ever seen that provides users with bonuses to its rewards program. To get this reward, click the link here and use the Caesars Sportsbook promo code "GUSAFULL" during registration.
---
🏅#5. BetMGM Sportsbook – Highest Selection of Betting Markets
Promo Code: GAMBLEUSA
Up To $1,500 In Bonus Bets
21+. T&C Apply
21+. T&C Apply
Promo Code: GAMBLEUSA
Super fast payouts
Live streaming
Promo Code: GAMBLEUSA
Up To $1,500 In Bonus Bets
21+. T&C Apply
21+. T&C Apply
Similar to Caesars Entertainment, after sports betting legislation allowed legal online betting, MGM Grand decided to get into the sports betting industry and flood TV and streaming services with their own hilarious ads. BetMGM also has a similar rewards program to Caesars, allowing users to use their rewards points on some of their own unique MGM Entertainment experiences. However, it's not as good as Caesars.
BetMGM Sports has a wide variety of betting markets, including nearly all of the most-watched sports, from college sports to the Academy Awards! The different unique markets that BetMGM features make it one of the best sports betting sites in the country because many of the larger online sports betting sites don't offer sports like cricket, cycling, darts, Formula 1, and handball. In total, BetMGM features 20 different sports.
BetMGM offers its new users the same welcome bonus as FanDuel Sportsbook with a bet bonus worth up to $1,000. To get this offer, click the link here and use the BetMGM promo code "GAMBLEUSA" during the registration process.
---
#6. Unibet Sportsbook – best for competitive odds
Second Chance Bet Up To $500
21+. T&C Apply
21+. T&C Apply
Awesome second chance bet bonus
Massive market choice
Second Chance Bet Up To $500
21+. T&C Apply
21+. T&C Apply
The Unibet Sportsbook is probably the smallest online sportsbook on the list; however, it has one of the most beneficial aspects of any online betting site, competitive odds. Unibet originated in Europe and came overseas as more states continue to legalize sports betting to break into the American market.
Unlike William Hill, Unibet did not choose to partner with any well-known U.S. operators, which has resulted in Unibet only being available in 6 total states (AZ, IN, IA, PA, VA) so far. Unibet has a great ongoing daily promotion of an odds boost worth up to a 50% increase on any three or more leg parlay, allowing users to get a great deal every day.
Unibet has a somewhat small welcome bonus because it's a smaller online sportsbook; however, it's a free bet worth up to $100 ($500 in PA and bet $50 get $200 in AZ). No promo code is necessary for Unibet Sportsbook, simply click the link here and register for an account.
---
Full list of Licensed Sportsbooks in the US
The below legal online sports wagering options all offer fantastic betting options and, most importantly, provide a safe and secure platform for sports bettors:
Each online sports betting site on the list provides an excellent mobile betting app, allowing players to wager on the go. Additionally, you will find a range of bet types from moneyline to prop bets and also college football betting at all of the above sports betting legal sites.
---
Criteria to find the best US Sports Betting Sites
There are key characteristics that to look for in each sportsbook because there are so many variables involved with how a sportsbook operates. I use several sportsbooks for different things to take advantage of all the perks that different online sports betting sites can offer based on their features.
Below are the different criteria that I look at, as well as an in-depth analysis of why each characteristic is essential for sports bettors to look for when deciding on which USA sports betting site to use.
Legal & Licensed US Sportsbooks
Possibly the most crucial aspect of any sportsbook is whether or not you can even use it from your state. Licensed online sportsbooks must adhere to local gaming commissions' rules and regulations to ensure they are protecting their customers from online fraud.
If you're wondering whether or not one of the legal sports betting sites in your state has a license, don't worry, all of the operators above are 100% licensed and legal. If you'd like to check for yourself, go to your local state gaming commission's website and check their licensing agreements.
If you see a sportsbook without a license, you're on what is known as an offshore betting site, which is not entirely legal in the United States. While the user will likely not get convicted of a crime and be forced to pay a fine, it is a legal gray area, and there is no one to regulate sports betting on these sites, which may result in them using predatory practices.
Sports betting bonuses & promotions
The rapid expansion of sports betting has led to a crowded marketplace and added competition. This is fantastic news for bettors, as online sportsbooks are striving to do all they can to attract customers. Consequently, they offer incentives for new players to take advantage of.
All of the top sportsbooks we have listed offer some fantastic sign-up bonuses and other ongoing sportsbook promotions for existing players.
Some operators will provide rewards programs for their users where they can accrue points when betting on sports. Some of the prizes on offer are fantastic, ranging from VIP dining experiences to mini-vacations.
Betting markets depth
An online sports betting market is essentially any kind of sport or event that could potentially be offered on legal sportsbooks. Market depth is essential for obvious reasons; if you're a fan of college sports, you will want to bet on college football or college basketball.
When a user wants to bet online, they naturally look for the best sports they know, which can sometimes be hard to find if they're interested in more niche sports rather than major sports like football and basketball. All sports betting sites offer the NFL, NBA, MLB, PGA, and major tennis; however, not all online sportsbooks offer bets for handball and entertainment awards. During the summer the selection of sports to bet on is limited, so the market depth offered by sportsbooks becomes even more important.
Not only is betting market depth related to the number of sports offered but it is also characterized by how many leagues are offered, which means that the more leagues, the better! For example, I'm a massive fan of F.C. Bayern Munich; however, I struggle to find the Bundesliga on many sports betting sites because they tend to only have markets for the Premier League.
Variety of betting options
Betting options are a significant part of any sportsbook because they allow users to do the one thing they came to the site for: make a wager. Hundreds, maybe even thousands of different types of bets range from very simple to incredibly complex.
Some sportsbooks only focus on the basics, such as the moneyline, prop bets, and totals, while not having parlay, round robins, or teasers available for users to compound their odds. Sometimes, online sports betting legal platforms have issues setting up live betting in certain states due to local laws, which presents an issue for their users.
Betting options are a vital aspect of any good sportsbook because it gives the user choice and control over what they think will happen throughout an event, and they are then rewarded if they are correct. Same-game parlays are a perfect example of this. At the same time, not every operator in the sports betting world has these forms of parlays; they have become one of the most popular forms of betting due to their ability to craft unique parlays with alternate totals and prop bets.
Competitive betting odds
A sportsbook with competitive odds is crucial and is also very important for straight bets. While larger operators traditionally have more features and bells and whistles, smaller sportsbooks like Unibet and BetRivers (an honorable mention of the list above) that are looking to grow will feature better odds to gain users.
Many of the best betting sites feature daily odds boosts on several events and handcrafted special parlays from a media personality partnered with the sportsbook! Odds boosts are some of the most valuable bonuses of sportsbooks because they give you more bang for your buck!
Pretty much all of the more significant USA sports betting sites have competitive odds (so look around) because they constantly compete to retain users of such an over-saturated market.
Betting ease and software
Betting ease and the user interface are essential aspects of all USA betting sites because it's directly responsible for the overall user experience, which is vital when choosing the right online sportsbook. For example, Nevada only allows in-person sports betting at retail sportsbooks because they know the ease of betting online will seriously hurt their casino economy.
Look at the home page below and notice how it's a well-set-up home screen that's sleek, eye-catching, and well-organized.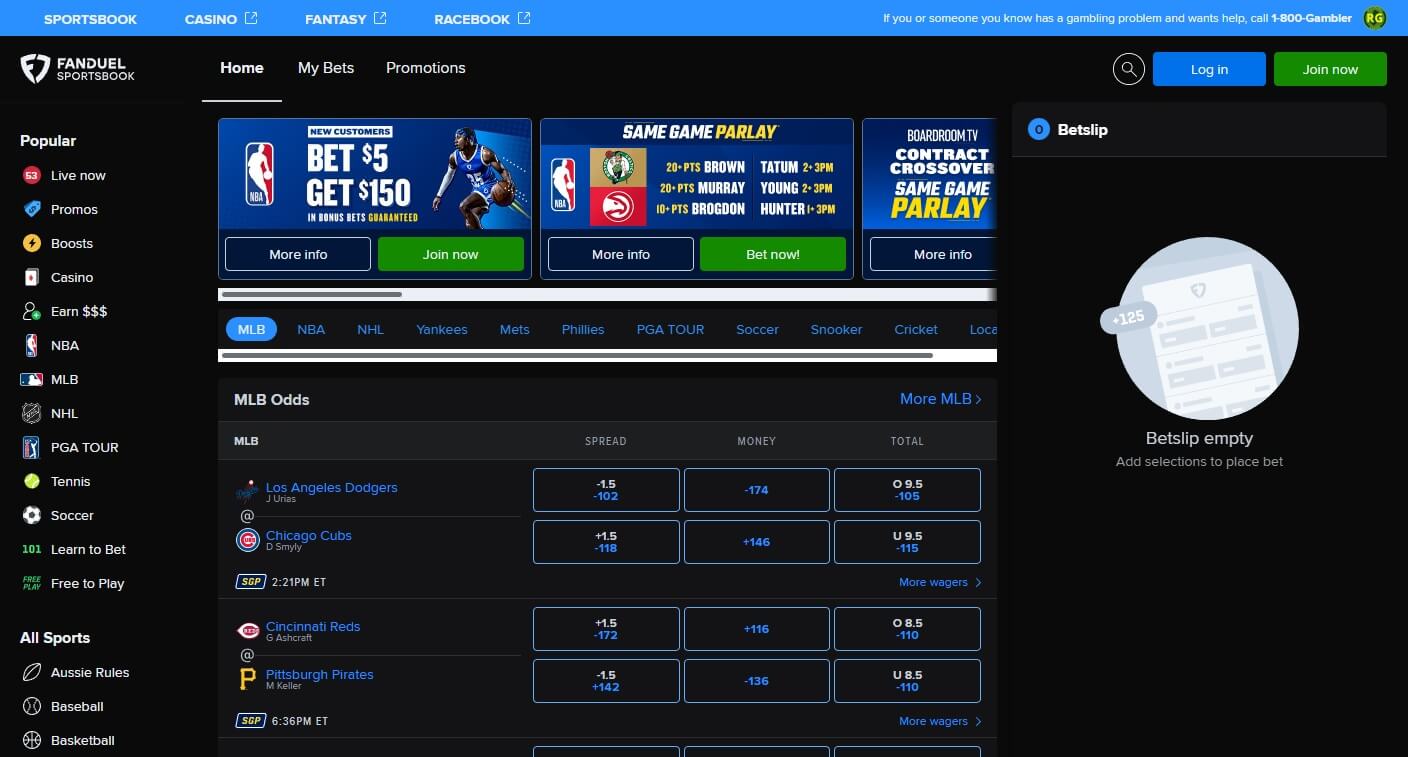 Similar to the home page, having a well-organized betting slip is also crucial so that betting is easy, simple, and straightforward. There's nothing worse than not fully understanding the bet you've made because of a poorly organized bet slip.
The software of sports betting apps and sites is also essential because some apps crash frequently, have long loading times, and do not have enough features. It's 2023, and the best betting sites need to have the best features.
Excellent Customer Support
Customer service should work in the same way across all betting sites. Great customer support boosts customer retention, while bad customer service will result in players leaving the site. The best online sportsbooks will ensure their players are well looked after by offering them fast responses to queries and problems. They do this by providing phone support, email support, live chat features, and more.
Solid Reputation
Reputation is an obvious consideration when rating sports betting apps. The best sports betting sites will have good reviews from both their past and current users. A legalized sports betting site with an excellent reputation means that bettors were happy with its services, be it the speed of withdrawals, customer services, or range of betting markets.
Security & Speed of Payouts
The best online sportsbooks will be fully licensed to operate and offer online services for bettors. Licensed sites must adhere to the governing body that regulates gambling in the state they are operating, meaning that all players who play at these sites are protected. Additionally, most online betting sites are typically rated according to their payout track records. The best sports betting platforms will have fewer or no complaints when it comes to delivering payouts to sports bettors and will offer a wide variety of payment options. Consequently, they will be higher in the standings among the top sports betting sites.
Exclusive betting features
Unique features on betting sites are very important because they can range from resources for users to live streams allowing users to watch events live through the app for live betting. Every sportsbook offers different features, and many can be taken advantage of by users to do their research on specific events.
Suppose you're a new user. Many online sportsbooks feature different how-to pages for users to read and teach themselves how to start gambling using their platform. Other features for new users include parlay-building tools that help users create quick parlays in a specific range of odds in certain sports.
---
Where Can I Bet On Sports Online Legally?
Nevada no longer has a monopoly on the legal sports betting industry. When the Supreme Court gave the go-ahead in May 2018, numerous states acted quickly. Since then, a lot of states now have a legal sports betting industry up and running, with more in the process of launching.
The list is continuously expanding. The rules and regulations are not the same in every state as some permit retail sports betting but have not yet granted online and mobile sports betting to go live. The list of states below currently offers legal and licensed online US sportsbooks.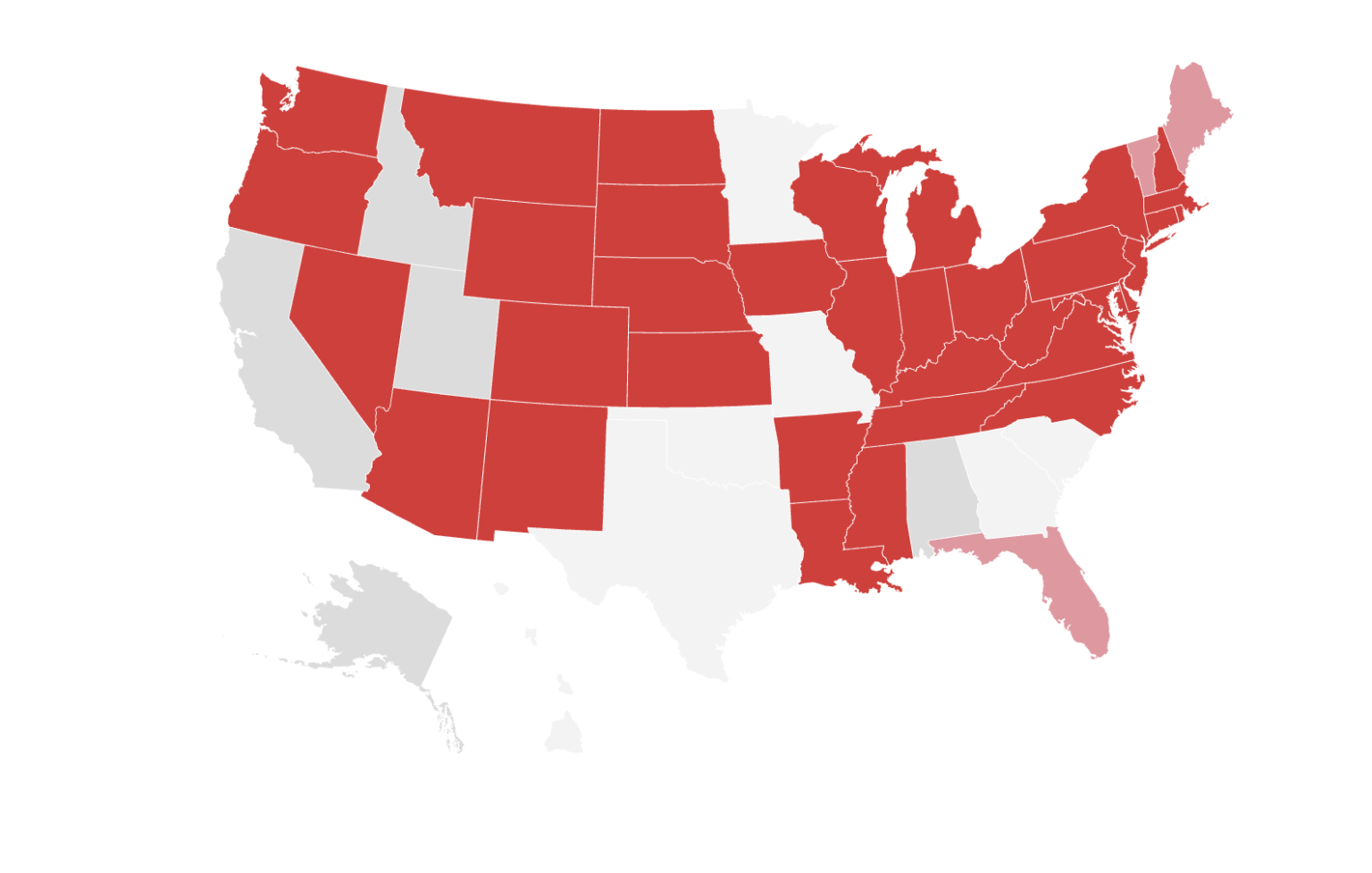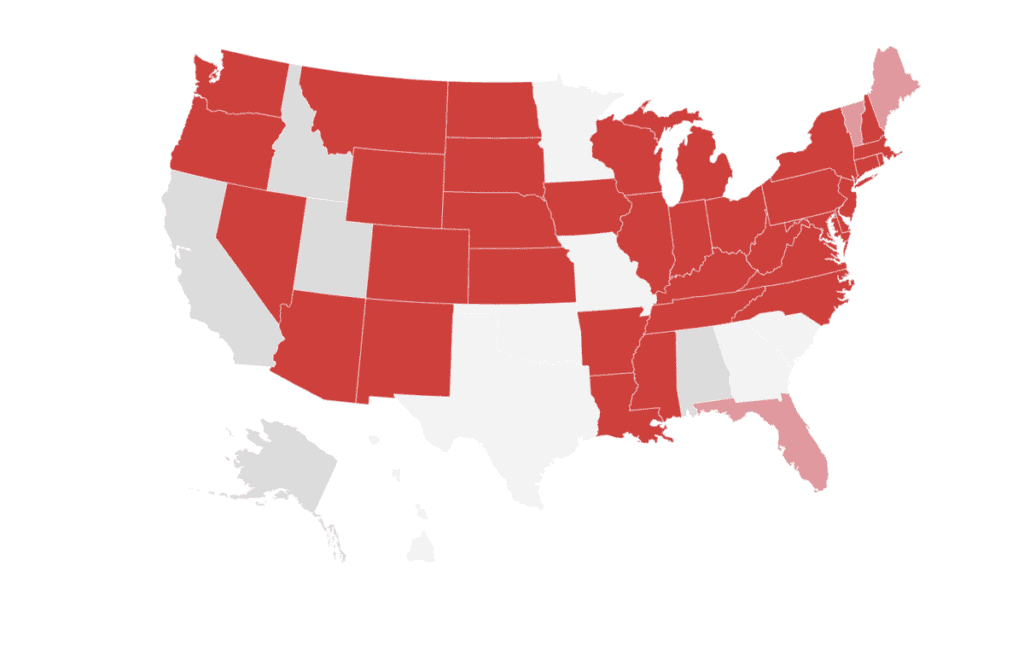 📍Arizona
Arizona is one of the newest states in the online sports betting world. Online sports wagering officially launched on September 9, 2021, in the Grand Canyon State, just in time for the start of the 2021/22 NFL season. Market-leading operators such as DraftKings, BetMGM, and FanDuel all have sportsbooks in Arizona, with more operators planning to follow.
📍Colorado
Online sports betting launched in Colorado in 2020, going live during the middle of the Coronavirus pandemic. This meant that bettors could only access wagering options online, as all physical sportsbooks were closed. On the day of the launch, four sports betting apps went live, with DraftKings, BetRivers, BetMGM, and FanDuel accepting wagers. It is expected there will be dozens of apps available in the Centennial State soon.
📍Connecticut
Sports betting in Connecticut is legal and available throughout the state since October 2021. In terms of operator choice in CT, players have access to DraftKings, FanDuel, and SugarHouse sports betting apps.
📍Indiana
Indiana launched its online sports gambling market in 2019. Both the DraftKings and BetRivers sports betting apps launched on the same day. There are currently five online sportsbooks live in Indiana. In addition to DraftKings and BetRivers, residents can place wagers at FanDuel, BetAmerica, and BetMGM.
📍Illinois
Illinois online sports betting was introduced in summer 2020. Residents can register with operators such as DraftKings and BetRivers from anywhere in the state, they do however need to complete the registration and activations at one of the state's casinos.
📍Louisiana
Sports betting in Louisiana did not get off to the start it was expected. Hurricane Ida saw the planned launch of online and mobile delayed. Retails sports betting is now underway, with operator Betfred opening the first retails sportsbook inside the Paragon Casino on October 6, 2021.
📍Michigan
Michigan became the 16th state to offer online sports betting in the US at the beginning of 2021. The Great Lake State is the second-most populous state after Pennsylvania to introduce wagering on sports through mobile devices and desktops. Sports betting launched in Michigan with a glut of apps going live, including all of the big names.
📍Mississippi
Mississippi was one of the first states to launch legal sports betting following the repeal of PASPA. State-wide betting is not yet available but retail sports betting is available throughout the 20 casinos in the state. BetMGM became the first mobile operator to be available in the state, but customers must be in one of the MGM casinos in order to place a wager.
📍New Hampshire
New Hampshire has a limited number of online betting options, with just one platform available, which is DraftKings. After an open bid process, the daily fantasy giant offered a higher percentage of revenue in order to gain a monopoly in the state.
📍New Jersey
New Jersey can be considered the pioneer for legal sports betting in the US. The NJ sports betting market launched in 2018 and opened the door for other states to legalize and regulate mobile betting apps. DraftKings was the first sportsbook to offer real money betting options for residents in the Garden State, and several more have followed.
📍New York
Legal online sports betting launched in New York to much fanfare on January 8, 2022. New Yorkers can now place a sports bet online at DraftKings, FanDuel, Caesars, BetRivers, PointsBet, WynnBet and Resorts WorldBET. It is already the biggest legal sports wagering state by handle. Across the first 30 days of online betting New York's betting sites took in around $2 billion in total bets.
📍Oregon
Oregon online sports betting began life in 2019 with the launch of the Scoreboard sports betting app.
📍Pennsylvania
Online sports wagering went live in the Keystone State Pennsylvania in 2019 with the launch of the Sugarhouse sports betting app. This allowed PA bettors to wager from anywhere in the state. Parx Casino, Rivers Casino, and FanDuel were the next to go live, offering more options for PA residents.
📍Rhode Island
Mobile sports wagering began in Rhode Island in 2019; however, players must visit a retail sportsbook and register in person.
📍Tennessee
Tennessee became the first state to launch an online-only sports betting market. There are no active retail sportsbooks in the state, and all legal bets must be placed on a licensed betting site. The initial Tennessee sportsbooks to launch were DraftKings, FanDuel and BetMGM, and local company Action 24/7.
📍Iowa
The Hawkeye State was quick to get sports betting legalized and up and running. Residents on Iowa have had access to mobile betting apps and websites since 2019.
📍Virginia
Virginia joined Tennessee in launching an online-only sports betting industry when FanDuel launched in the state at the start of 2021. The company got a headstart on the competition thanks to its partnership with the NFL's Washington Football Team.
📍West Virginia
West Virginia was the first state to approve online sports betting legislation in 2018. However, it wasn't until later the following year that operators could launch their platforms, with both DraftKings and FanDuel going live in the state.
📍Wyoming
Wyoming mobile sports betting is legal and up and running in The Equality State. The state is one of just a few jurisdictions to pass legislation authorizing online sports betting with no retail sportsbooks. The Gaming Commission must issue licenses to at least five qualified sportsbook operators. Currently, BetMGM and DraftKings have licenses and are now live, while FanDuel will also soon launch in the state.
📍Maryland
With retail betting live for several years now, Maryland was a long-anticipated state. Despite legalizing online sports betting right off the bat, it took a while for the market to go live. The sports wagering Commission in Maryland allows for up to 60 betting app licenses in the state, so besides the early entrants, FanDuel and DraftKings, there are many more sportsbooks expected to go live in MD.
📍Kansas
Following an arduous legislative process, legal sports wagering has arrived in Kansas. Kansas Governor Laura Kelly signed Bill SB 84 into law in May 2022. Following a thorough regulatory period, online betting launched in the state on September 1, 2022. Top operators such as BetMGM, FanDuel, Caesars and PointsBet are all live and accepting wagers in Kansas.
📍Kentucky
In September 2023 Kentucky announced that they would be legalising sports betting within the state to a select few sportsbooks. These include the likes of BetMGM, Caesars, FanDuel, DraftKings & Bet365 who currently now have offers online for new players from Kentucky.
Other Legal States:
Arkansas
Maine
Montana
North Carolina
Nevada
New Hampshire
New Mexico
Oregon
Rhode Island
South Dakota
Washington
Washington D.C.
Wisconsin
---
States Which Require In-Person Sports Betting
Other states have given the go-ahead for sports betting, but only in-person. The list of states where you can only bet at physical locations includes:
New Mexico
Arkansas
New York
Montana
There is still over half of the country that has not announced any move towards fantasy sports or sports gambling in general. We are confident the list above will continue to grow in the months and years ahead as more states look to regulate sports betting and introduce.
---
Online Vs. Offline Sportsbook
For many years, sports betting was done at physical gambling locations. However, with the introduction of the web and dedicated mobile apps, sports betting has exploded online, and it has provided the industry with a huge boost. The revenue generated from sports betting since the repeal of PASPA in 2018 has gown significantly and is only expected to increase in the coming years.
There are pros and cons to both betting online and wagering in person. Any sports bettor loves to have as many options open to them as possible, and this isn't always the case offline. Most brick-and-mortar sportsbooks have a limited number of sports they will accept wagers on. Additionally, there are not as many bet types available offline as there is online.
Line shopping is also another factor when considering to wager on your app or in person. It is useful to find the most competitive odds available before placing your wager, as it maximizes your chances of winning. Although you can scour the web for the best odds, offline locations don't allow you to do any line shopping.
What does in-person betting entail?
Retail betting is where you place your wager at premises that are licensed for betting purposes. This could be at a sportsbook in a casino or a racetrack. There will be boards with the available odds and kiosks where you can speak to someone and give in your bet slip to submit your wager.
---
How Does Sports Betting Work In The US?
Following the Supreme Court ruling on sports betting in May 2018, it was then left to individual states to decide whether to act. Many have moved to legalize sports betting and now have thriving industries setting new monthly records in betting handles. Although legalization and regulation are occurring on a state level, there is no uniformity across the US. For example, most states require bettors to be at least 21 years of age, but there are few who require you to be 18.
Although the laws aren't the same in every state, they are similar in the majority of cases. However, there are some differences you need to be aware of.
Props and live betting on college sports vary by state, with some accepting and some against it.
The majority of states only accept wagers on sports and not other markets such as reality TV.
Betting on any college sports, including college football, varies massively from state to state. In some instances, there are no restrictions, while others will not allow any gambling on in-state programs or events. This also includes props and live betting on college events, which varies by state.
No state is permitted to allow bets on the US presidential elections.
To participate in sports betting in a legal state, you must be within state borders. You do not have to be a permanent resident of that state; just make sure you are located there before placing a bet. This means all legal sports betting sites must verify that users are within state lines. To do this, they use geolocation technology, which pinpoints your location for the purposes of placing wagers. If you are not in the state, you can manage your account but can't place bets.
For example, if you are in New York but want to place a wager on an app, you can download it then make the short trip to New Jersey to wager online. When you make the return journey to NY, you cannot place any more bets but can check your account or make a withdrawal.
---
Big States That Could Approve Sports Betting
There are the 'big three' states that will make up most of sports betting action in the US: California, Florida, and Texas. The order remains unclear, however, California is at the front of the line. The only negative is that legal sports betting looks a long way off in the Golden State.
Florida has taken giant strides towards legalizing online sports wagering in 2021, but has similar issues as California with Tribal Casinos holding the power. Sports betting bills have been put forward in Texas but not got off the ground. However, money talks so it feels inevitable sports betting will launch there at some point.
Other states such as North Carolina and South Carolina are looking to introduce sports betting legal options in their states as they wait for the necessary approvals before launching any online sports betting site.
---
How to Sign Up on a Legal US Betting Site
Signing up for an online sportsbook account is relatively simple and only takes a few moments of your time and a couple of personal details to verify your identity and age to adhere to local gambling laws. Remember, if you're looking to get the welcome bonus from any sportsbooks above, you must click the link and use the promo code to get the named bonuses.
All sign-up processes are pretty similar and require almost identical information, but this step-by-step guide will use DraftKings as an example, although it will look almost the same on other platforms. To start, click the registration link above, find the box that says, "sign me up," and click it, which will take you to step one of the processes.
Step one is setting up your account and creating a username and password, followed by entering your email address and promo code if one is required (other sites promo code location will vary). After this, you must verify your identity by entering your full name, date of birth, home address, and last four digits of your

social security number

. If you're worried about entering this information online, don't worry; you're in the clear; every legal sports betting site is prohibited from selling your data and information because of local gaming commissions.
Next,  the sportsbook will secure your account by entering your information into its database to be sure you haven't created multiple accounts, which is strictly prohibited.
Afterward, the geolocation software will track your location and locate you in legal sports betting states. If you're not located in a legal state, your account will still be created; however, you will not be able to bet online with it until they are geolocated within legal state lines.
Depending on the sportsbook, some will have "know your customer" requirements that users must fulfill before they can fully access their accounts. Some sportsbooks won't allow you to deposit until these requirements are met; however, most sportsbooks only limit withdrawals until you confirm your identity.
Some of the different "know your customer" requirements include verifying your address through a utility bill or government-issued I.D. Others include entering your driver's license number, and some require users to enter their whole social security number to verify their identity. Sportsbooks do this to deter fraud, underage gambling, and multiple accounts to adhere to local laws about verifying identity.
After your account is created and your identity has been verified, you're now ready to make your first deposit!
---
Deposits and Withdrawals for Betting on a Legal Sports Betting Site
Making deposits and withdrawals on sports betting sites is very easy and convenient and can be done by several different payment methods. Payment methods will potentially vary based on whether it is a deposit or a withdrawal; however, they will generally be pretty similar.
Many of the common payment methods on several of the sportsbooks listed above include the following:
If you're using any of the options above (PayNearMe Options will vary), the process will be similar to most sportsbooks. First, you will need to go to the cashier page, which can be done by clicking on your account balance on the screen. From the cashier page, select deposit or withdrawal and the amount, followed by choosing the payment option.
You will then be redirected to a safe browser shielding your private information and be prompted to enter it to process the transaction. Users can save these methods later to allow quicker and easier access to their money.
Remember, if you believe you're overspending on any online sports betting platform at any time, you can set deposit limits to your account by talking to or emailing customer support. If you think you may have a gambling addiction, please click the link here for help.
---
Best Sports Betting Site Bonuses: What to watch out for
The best bonus offers on sports betting sites will always be for new customers looking to make their first deposit and related bets. They are always the highest valued and are typically unique, so they stand out against the competition to attract new customers. As I mentioned above, there's no rule against making an account on several different sportsbooks to get their bonuses; We heavily encourage that.
Bonus offers for existing customers should also be taken advantage of to boost your bankroll and get insured first bets, free bets, and increased odds. Sportsbooks often provide users with odds modifiers that allow users to craft their own bets or parlays that receive a bonus based on the number of legs placed.
Here is a selection of some of the offers you will discover:
---
Free Bets
These are some of the most common types of bonuses available at online sports betting sites. They are part of welcome bonuses used to encourage new players to sign up. A certain amount of money is given to you when you deposit which can't be exchanged for currency. For example, the cash will disappear if the free $10 wager is lost. You will discover free bets cover many bet types, from moneylines to over/unders.
✅ Pros
Open to everyone
Can be valuable, sometimes worth up to $1,000
No need to make correct selections in order to benefit
❌ Cons
Most free bets come with restrictions
There will be limits on markets you can use free wagers
---
Deposit Bonuses
In essence, a first deposit bonus is a specific amount of money players receive for making their first deposit into the sportsbook. The offer is available instantly once your registration has been confirmed and is typically offered as a percentage of bonus cash you get in return based on the size of your initial deposit.
✅ Pros
No deposit bonuses mean no cash requirement from player to claim
Get to grips with how sportsbook works without risking real money
Matched deposit bonuses give you free cash up to a certain amount
❌ Cons
Terms and conditions could mean a high playthrough requirement
No deposit bonuses could be restricted to certain games and leagues
---
Promos
One of the biggest factors in determining the quality of a sports betting app is the quality of their ongoing promotions. A good sportsbook will offer promos based around major events such as the Super Bowl of Soccer World Cup final. These could be odds boosts or parlay boosts. Make sure you check the promos tab of your app to keep up to date with the latest promos.
✅ Pros
Odds boosts a great way to boost bankroll with smaller stake
Add excitement to regular season matches
Keep bettors occupied
❌ Cons
Could have heavy limits
Often not worth a lot of money
---
Insured First Bet
A first best insurance is a great offer. With a first wager insurance promo, a bettor receives the amount of their winning lets in the form of more bonus wagers that can be used on other markets.
✅ Pros
Gives you a safety net
Can place wagers you might not ordinarily place due to having a safety net
❌ Cons
In parlays, you will still need to hit four legs out of five for insurance to kick in
Some unique offers include a DraftKings promotion that had users win their bet if the spread was covered at any point in the event, which is heavily beneficial.
Many sportsbooks feature a rewards program that provides users with missions such as "place three MLB same-game parlays worth $10+ each to receive a $10 free bet". These rewards programs can also access bonus cash from points and even unique experiences to casinos and live sports across the country. While it's challenging to get to that level, the benefits are definitely worth it when you do.
---
Available US Sports Betting Apps
Below is a list of all of our top picks for sportsbook apps for each sport. Choose a sport that you'd like to bet on and see which apps our team has picked:
Sports betting apps give customers the ability to experience what a physical sportsbook is like on the go. You can access all of the information at your fingertips. The most well-known operators will offer a dedicated mobile app. Any operators who don't have an app for iOS or Android for specific markets will typically ensure their site is fully optimized to work on mobile devices.
Once you have created an account and it has been verified, you can then download the app directly from the operator's website. When downloaded, simply log in on your mobile, and your sports gambling experience can begin.
To place bets, you will need to be located within state lines. To determine that you are, operators use what's known as geolocation tracking. This software works in the background once the app has been downloaded. However, you can manage your account when you are not in the state via the app. For example, anyone in Pennsylvania can check their account or withdraw money if they are in New York. But if you want to place any wagers, you'll need to head home.
Online Betting Sites Vs. Sportsbook Apps
The differences between an online betting site and a mobile app are very few, and many users like me can barely tell the difference between using the mobile app and using the online website. Any sportsbook worth its salt will have a high-performance app that can provide users with an exceptional experience almost identical to the online website.
Online sports betting services often have exclusive features on their apps that allow users to watch live streams, get exclusive odds boosts, and other exclusive promotions. Doing so allows them to provide their users with extra bonuses and promotions that help bankroll your account and entertain you (in the sense of live streams).
While I prefer to use sports betting mobile apps, I understand why users choose only to use the website because it's easier to look at other resources while forming a bet. Even though that may be the case, the convenience of mobile sports betting is entirely unmatched and should be taken advantage of, especially considering you have an account for both when signing up.
---
Best Betting Sites in the USA
Below is each of our top picks for sports betting sites based in the US for each of the most profitable sports to wager on. Select a sport to read our in-depth assessment of the best sportsbook sites you should be using:
We are at the time of year when most sports bettors in the U.S. can bet on all their favorite sports. Football is the most popular US sport, as many passionate fans enjoy placing wagers on their favorite teams. The NFL betting sites allow you to wager on your favroite player, who you think will win the Super Bowl and much more.
The traditional big leagues in the US include:
The National Basketball Association (NBA)
The National Football League (NFL)
The National Hockey League (NHL)
Major League Baseball (MLB)
These major domestic markets see a lot of wagering activity, and with live betting now available, users have the option of making the viewing experience even more exciting as every play in a game could have money riding on it.
Those are some of the most popular betting markets in the country; however, many people around the U.S. bet on several international sports. Soccer is one of the most popular sports in not only the country but the world to bet on, and many sportsbooks feature access to dozens of international leagues worldwide for users to choose from. Major League soccer (MLS) and and the Canadian Football League (CFL) have also seen a surge in popularity in recent years.
Along with this, Formula 1 and the UFC have become increasingly popular due to television shows such as "Drive to Survive" and "The Ultimate Fighter," which show each sport's inner workings and drama. Also, some sportsbooks offer bets on entertainment awards and political events like the presidential race, which isn't available everywhere, but I find it fun to bet on.
---
Most Popular Bet Types
The number of betting options available on sportsbooks is significant because I personally don't spend my time on standard bets. If you're not familiar with standard bets, they are located right next to the event on every sportsbook, including the moneyline, the spread, and the over under.
With that said, it is worth mentioning all of the most prominent bet types so you can make an informed decision before you place your wager.
---
Moneyline Bets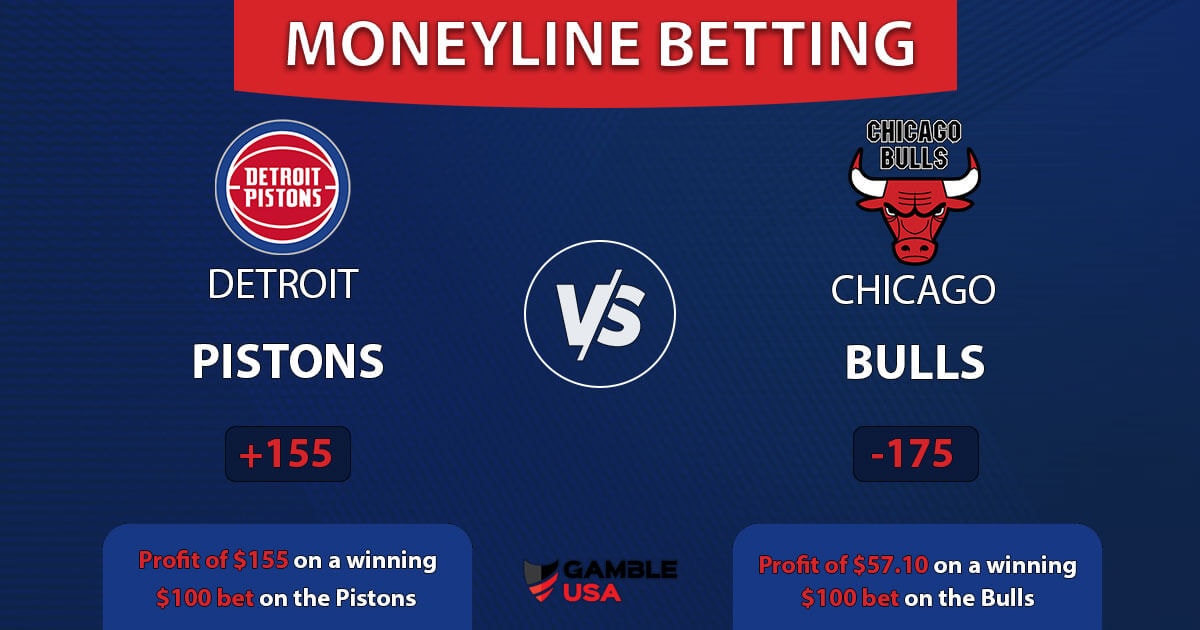 Moneyline bets are essentially who will win, while spread bets are based on who will win with a points cushion implemented or taken away based on whether or not the team is a favorite or an underdog.
---
Over/Under Bets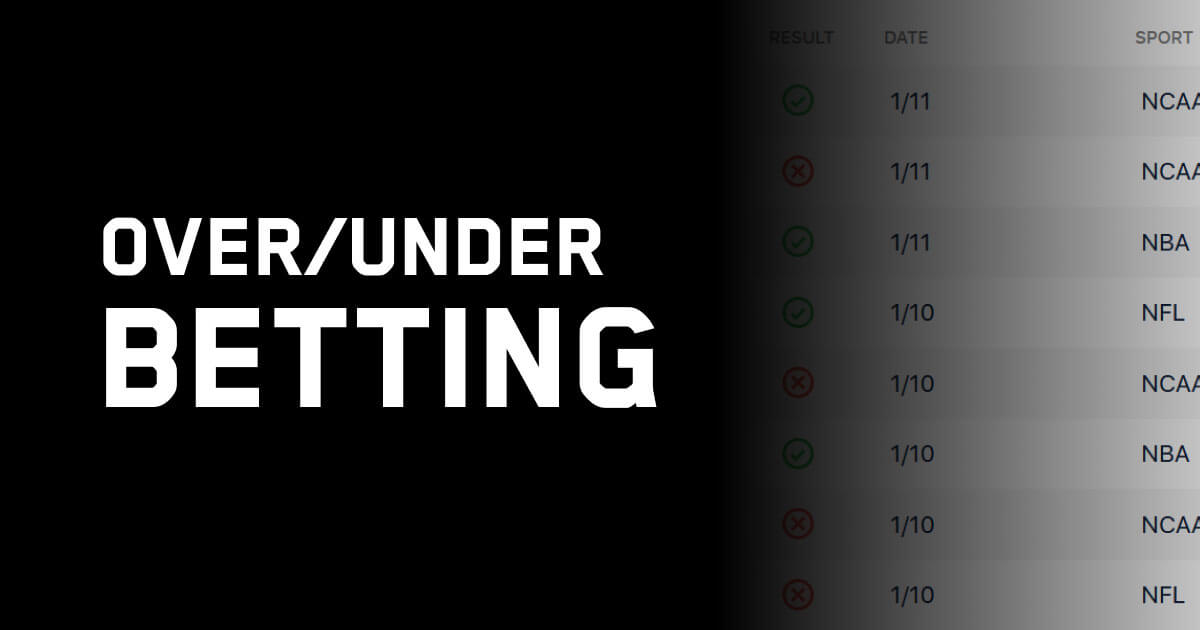 Over/unders are bets on whether or not the total points will be over or under the line provided by the sportsbook. For example, two teams with phenomenal offenses and bad defenses will have a higher point total than two great defenses with bad offenses.
---
Props Bets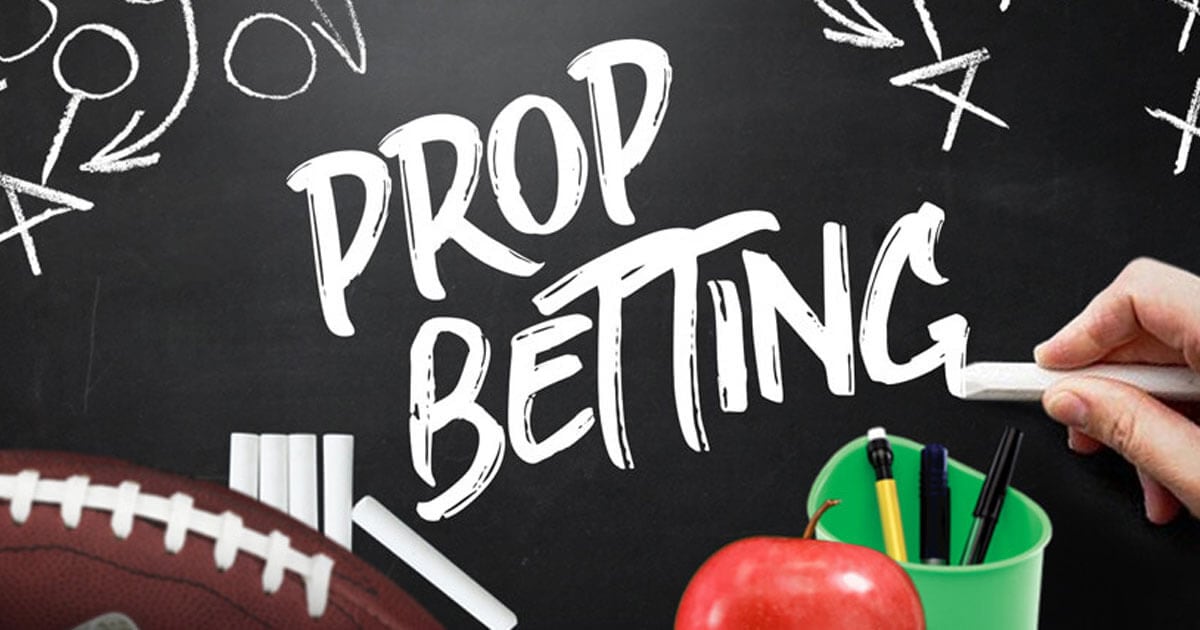 Other betting options include prop bets, which can essentially be on anything that could happen throughout a game or an extended period. Say you think that a specific player will score a touchdown in an NFL game or that you think you know who the NBA's MVP will be; you can bet these types of wagers through game props or season props, also known as futures.
A prop bet is another way to bet on a game or event, with most revolving around player performances. When you click on the individual game or event you are interested in; you will see the available markets. Regarding prop bets, the odds will typically appear closer to the game.
---
Parlay Bets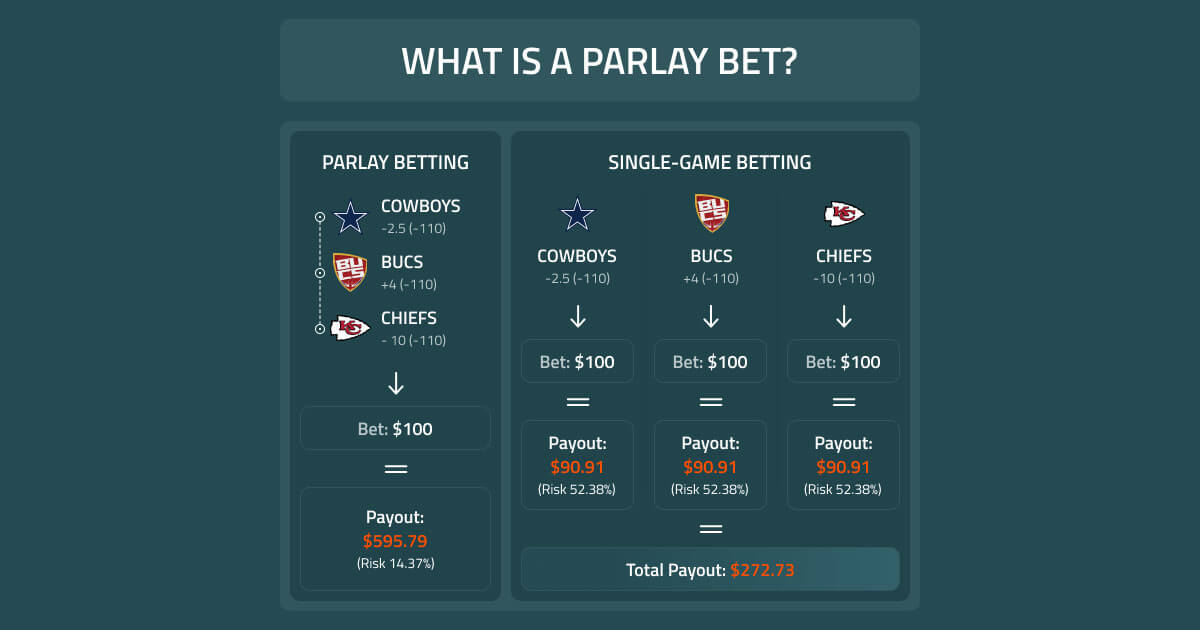 Some of the more complex betting options include parlays. Parlays are relatively simple but can become complex if they are to be same-game parlays, which not every sportsbook offers. Parlays take several different standard or prop bets across different events and compound the odds together to provide new and much better odds for the bet. Keep in mind that every leg of the parlay has to hit, or the bet is lost, which is why the odds compound so high.
---
Teasers Bet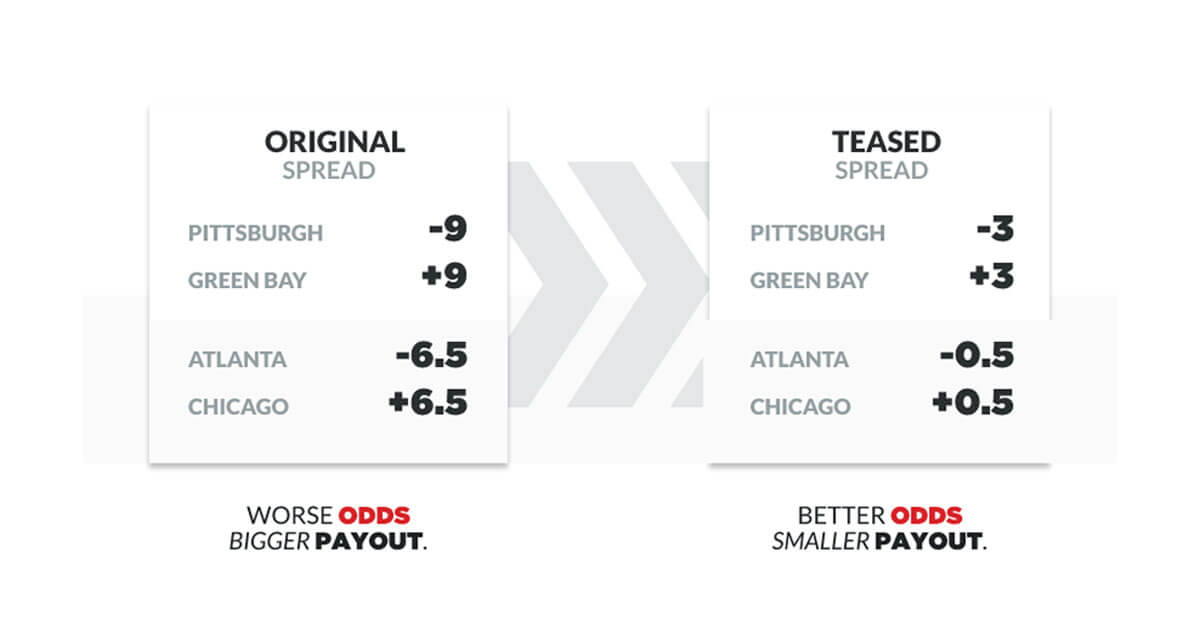 Teasers and round robins are similar to parlays, except they have distinct individual characteristics that separate them. Similarly, they add multiple bets together; however, teasers are large parlays that provide users with alternative spreads to pick from.
---
Live Betting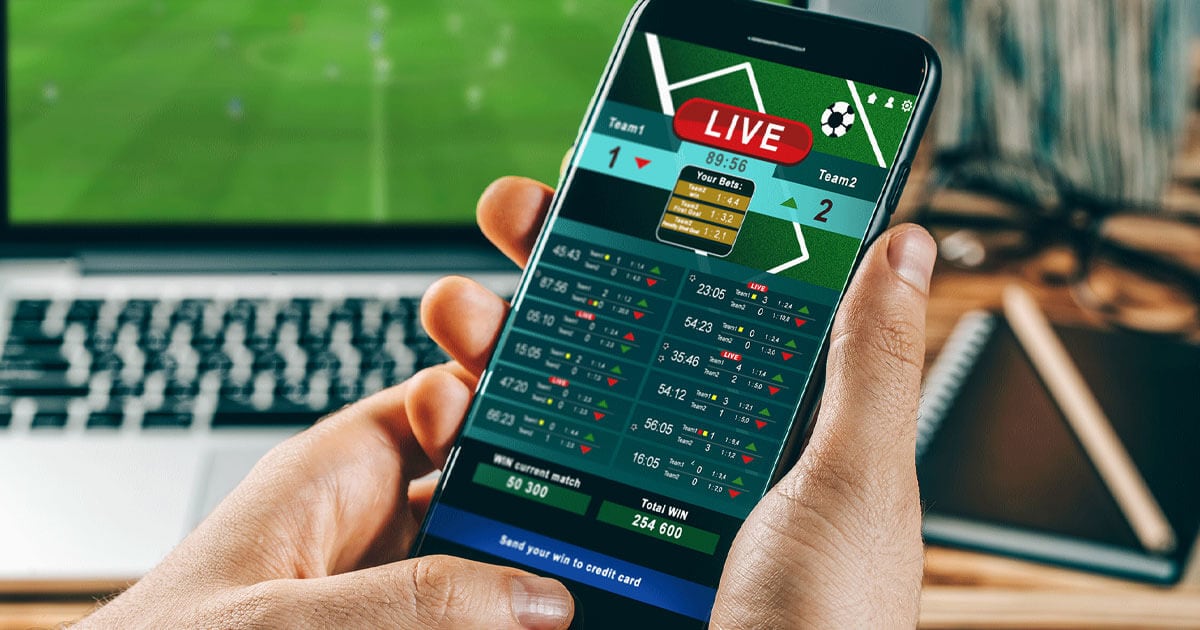 Live betting, otherwise referred to as 'in-game wagering,' has become mainstream in the gambling industry in recent years. It gives bettors the chance to wager in real-time as the action unfolds. All of the odds and lines update to reflect what is happening, and there are numerous prop-type bets to choose from. Market-leading operators do a fantastic job of keeping you informed of what is going on, and it adds to the excitement of watching live sport.
Live betting is considered by many as the best bet on sports. Most online sportsbooks will provide a dedicated live betting section and we definitely recommend bettors to head into live betting.
---
Futures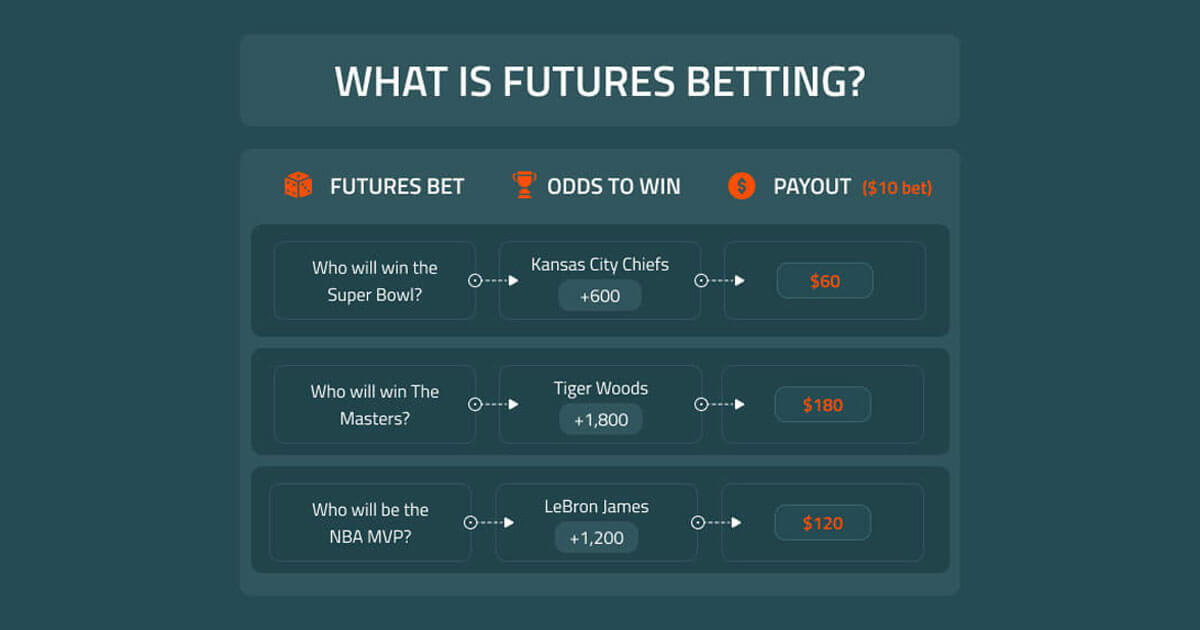 In addition to searching for the best odds and lines, players should try and find an online sportsbook that offers a wide range of bet types. Generally, most betting sites will offer the standard lines and totals, but you should also explore what the site has to offer regarding futures.
The futures market has gained a lot of traction as the legal sports betting environment has grown. These are types of wagers where you can predict the outcome of something that won't be known until later, such as the winner of the next World Series or Stanley Cup. Several operators offer basic futures on significant events, while some go even further. For example, a betting site may offer a futures market on who will go first in the next NFL draft.
---
Benefits of Online Sports Betting
When most people think of gambling in the US, they think of visiting Las Vegas with all the glitz and glamor it provides. Players can visit establishments that will have live sports on big screens while they relax and enjoy refreshments. Additionally, there will be staff on hand to take your bets and hopefully give you your winnings. However, when compared to online gambling, there are some things it just cannot provide.
Players can develop a strategy when betting online, whether that be arbitrage betting or any other key betting strategy, by merely visiting numerous online sportsbooks in a matter of minutes. Some other notable benefits of betting online include:
Betting on the move: You don't need to factor in journey time or budget for a trip to and from the sportsbook. Just log in from your desktop or mobile, and you're good to go. In-play betting apps also provide an added element of flexibility. You can use a sportsbook app to bet on significant events such as the Super Bowl, rather than visit a physical sportsbook.
Bonuses: As well as welcome packages, most prominent sports betting apps have ongoing rewards programs for users to join.
Odds and Lines: Users can shop around for the operator, which has the best prices.
Betting Slip: Intuitive apps enable customers to add and remove items from the betting slip so they can see potential returns before submitting a real money wager.
Customer Support: You can access help by just clicking on a button, typically a live chat option, and talk to a customer service agent within minutes.
Banking: Transfer funds when you need to instantly from your device via numerous options; there is no need to visit an ATM.
Visiting a retail sportsbook is a great experience, but online wagering is the best option for sheer comfort and convenience.
---
Legal Online Sports Betting Starts Here
There are hundreds of sports betting sites available, but not all of them can be trusted. Some reliable US sportsbooks have been around for a long time and have built up a solid reputation, and are entirely safe to use. With so many options available, it can be challenging to select which one is the best for you, but it shouldn't be a chore finding out which sportsbooks are legal and safe.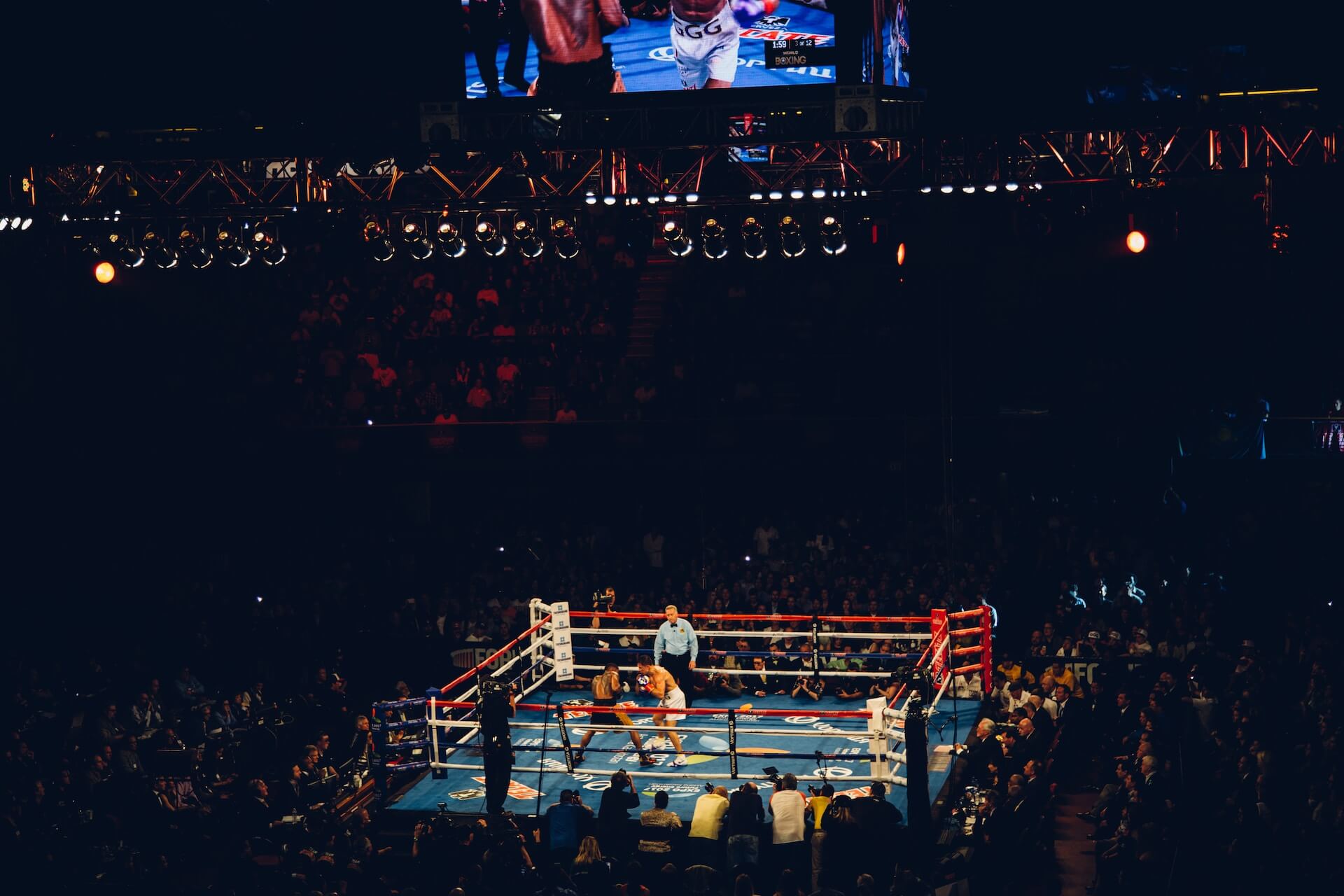 The first thing you should do is check out their license and jurisdiction. States such as New Jersey, Colorado, Tennessee, and more all have a legalized online sports betting market. Consequently, sites such as the ones we have listed above will have obtained licenses to operate in those jurisdictions. This means you can deposit funds, and they are kept safe and at no risk. Offshore sites don't have this luxury, and your money and personal information aren't protected.
You should always seek out a reputable sports betting brand. Look for US online betting sites that have been in operation for a while. Signing up to these sites means you will be using a site that has developed a good reputation and a good record of retaining customers. This tells you that they must be doing something right.
Finally, check that the site has a policy on responsible gambling, including self-exclusion schemes and contact details if someone runs into trouble. This will ensure you stay safe while getting sports betting action.
---
Tools Section
---
Guides Section
---
FAQ's
How do sports betting sites make money?
Online sportsbooks generally make money through users losing their bets and partnerships with sports leagues and organizations. So many promotions can be offered because the sportsbook is making plenty of money through users that are betting irresponsibly.
What is the best online sportsbook?
My personal favorite online sports betting service is DraftKings because it's available in the most states, has the most unique welcome bonus, and a phenomenal user interface that is perfect for new users and sharps alike. It also has a great list of daily and weekly promotions that users can choose from to receive free bets or odds modifiers.
What sportsbook has the best promotions?
For new customers, PointsBet has the best welcome offer; however, DraftKings and Fanduel have the best ongoing offers for their existing users. Promotions come somewhat frequently, but finding the best betting sites with ongoing premium promotions is vital.
What is the difference between legal sports betting services and offshore sportsbooks?
Offshore betting sites provide similar features to users as legal betting operators; however, offshore betting sites are not beholden to the law of local gaming commissions, which means they are not regulated. Not only is this risking your private information and bank details, but it also risks your internet data, which is protected by online legal sports betting services.