Gamble USA strives to improve your online gambling experience. We aim to help you play safely, make informed decisions when gambling, and increase your betting knowledge through our guides.
We adhere to strict editorial integrity; our content may contain links to products from our licensed & legal US partners.
Looking to bet on baseball and wondering what the best betting site or mobile betting app to use is? We take a look at where you should be placing your bets this season.
Sports betting has taken off in a big way across the United States. It has grown from wagering on daily fantasy sports to betting on most sports around the world. One of the biggest sports in the country, baseball, is also one of the most exciting sports to wager on and has become a prominent betting option. Whether you are a minor league fan living in New Jersey or you are living in Las Vegas looking for an MLB sportsbook app, there are lots of options available.
There are loads of online baseball gambling sites that are available for you to place some MLB bets. We have produced a list of some of the best MLB sportsbooks and betting sites, as well as what to look out for when choosing your betting site. Read more for baseball betting explained.
5 Best MLB & Baseball Betting apps
The online betting sites listed above are what we feel offer the best betting experience for those looking to place some bets on baseball. All offer different qualities, and you can assess which one is the most suitable to meet your MLB betting needs. We will also mention FanDuel sportsbook and Fox Bet as two other mobile sports betting options with excellent coverage of baseball. The best baseball betting site is subjective, but we believe each baseball betting site on this list provide the best baseball betting odds, the best bonuses and the biggest variety of bet types you could find for one baseball game.
Major League Baseball (MLB) is the most famous baseball league in the world, attracting the best players. The MLB has an extensive schedule, with 30 teams playing 162 games in the regular season, meaning there are  2,430 games to bet on in total. This doesn't include the MLB playoffs or the World Series. Now that sports betting is being legalized in states across the US, fans are keen to bet on baseball games online. A lot of fans have previously used fantasy baseball betting sites, but they can now wager for real money online.
Because of the large number of regular-season games, sports bettors develop a baseball betting system or baseball betting strategies. MLB betting online attracts professional sports bettors as they can judge momentum and assess the betting landscape. Amateur bettors also enjoy betting on Major League Baseball as they can enjoy watching the sport and add some spice to it by attempting to win some cash. It's one of the most popular sports to bet on in the US.
There are lots of decisions to make when it comes to sports betting online, and MLB betting is no different. Selecting the best baseball betting sites to place wagers is a crucial decision. More than any other major sport, MLB odds vary between each baseball betting book, so you must choose carefully. It may be wise to have multiple accounts with online sportsbooks to give you the best chance of winning and plenty of betting options.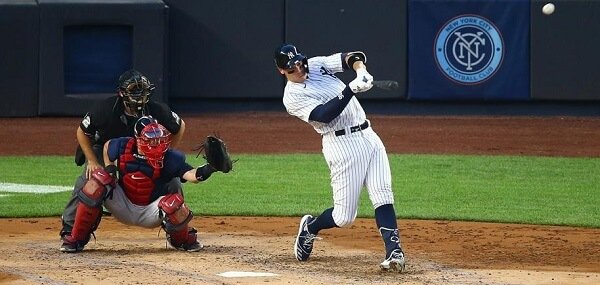 What to Look for in an MLB Betting Site
Online sportsbooks will try and attract customers by stating they have the best deposit bonus, betting line or the most comprehensive college baseball betting coverage. As we have mentioned, deciding which sports betting sites you want to open an account at is a big decision. Whether you want a betting site with rolling MLB news, live MLB scores, or a wide range of betting options, you want to sign up for a site that accommodates your needs.
We look at a few key things when deciding which are the best sports betting sites for Major League Baseball, which are as follows. All of the sportsbooks we feature on baseball books are 100% legal and regulated in the US by the relevant state gaming departments. You should always use a regulated sportsbook over an unregulated, offshore sportsbook like 5Dimes, MyBookie, or Bovada sportsbook. These operators are not licensed in the US and Bovada is not legal for US players.
Early Lines
These are important as typically, sportsbooks' opening numbers are not the most accurate and reflect the bookie's view of the game. When bettors begin wagering, and the line moves, the odds become more accurate. Once the game starts, the line is tighter. If you decide to bet with a book that opens its lines early, you can jump on the numbers before they move. You can read more on understanding baseball odds with our handy guide – how to read baseball odds.
Dime Lines
Dime lines are another important factor in baseball betting. Many MLB online betting sites will use a  20 cent line, meaning there are 20 points between the favorite and the underdog. So, a game with a -130 favorite will have a +110 underdog.
On the other hand, most sportsbooks will only offer 10 cent lines for MLB, meaning the 'tax' you pay on your bets reduces by half. If you were to use 20 cent lines instead of dime lines, it becomes a lot harder for your bet to be successful. If you are a casual bettor and are just placing a bet on one particular game, this won't matter. However, if you are looking to bet consistently through the season, your savings can really creep up.
Security
There is no compromise to be had when it comes to any betting site's security and reliability. If you want to bet on Major League Baseball, or other sports for that matter such as boxing, you need to ensure you are doing so with a site that you can trust. We always make sure any sports betting website we list is reliable and trustworthy by looking at factors such as licensing and regulation, business practices, player complaints, and the company's reputation. You know ESPN MLB coverage is fantastic, and if you are looking for NBA standings or are interested in basketball betting, you can check ESPN NBA scores because they have an excellent reputation.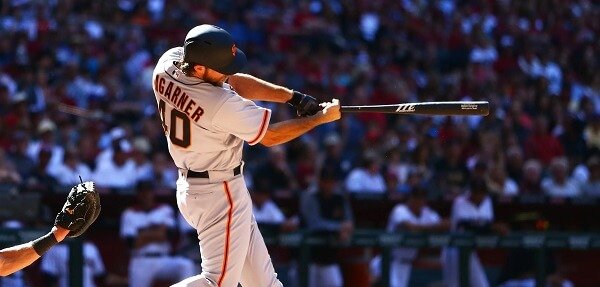 We would also encourage bettors to do a little research as well before placing a bet, which is why we have provided some critical information for MLB betting on this page.
User-Friendly Website
There is nothing more frustrating than being excited to start placing your bets but struggling to find where or how to do it because of a poorly designed website. MLB online betting requires a site that makes betting on lots of baseball games at the same time straightforward. Navigation needs to be simple; otherwise, bettors could become frustrated and make a mistake and bet on the wrong thing.
Good baseball gambling sites will have all of the MLB games laid out neatly, so they are easy to sort. This makes finding the types of bets you are searching for simple without sorting through various pages and clicking on too many links. Additionally, there should be a player dashboard so bettors can keep track of their historical bets and current bets. The interface should be easy to use and adding single bets, and MLB parlays should be fast and simple to do.
Types of Baseball Bonuses
Whether you are playing at an online casino or placing a sports bet on a sportsbook, everyone loves a nice bonus. The best baseball betting app will reward their customers with some incentives of free cash to keep them on board. Some different types of baseball betting bonuses can be found below.
Welcome Bonus
Welcome bonuses are the most common type of promo and are typically awarded when a user makes their first deposit. Some type of welcome bonuses include a risk free bet, no deposit bonus, matched deposit offer or free cash. Once you have claimed your welcome bonus, you can then use it betting on the White Sox or New York Yankees hoping to turn that bonus into some huge winnings.
Weekend Bonuses
These tend to be small, but the best sports betting app will encourage bettors to place wagers on weekend games in the National League and then give you your money back on any losses.
Referral Bonus
If you want your friends to join you in betting on the major  baseball American League (MLB) encourage them to sign up and bet and you will both be rewarded. There is no limit placed on the amount of times these bonuses can be redeemed, so they are definitely worthwhile.
Different Types of Baseball Bets
Different sports betting sites will offer different types of betting markets, depending on which sports that particular site wishes to focus on. For example, FanDuel focuses on all major sports such as football, basketball, hockey, and baseball. Talking specifically about baseball, most sportsbooks will offer options on the MLB regular season and playoffs, including the World Series. The differences between these sportsbooks come with the different types of bets that each offers.
Some MLB betting platforms will allow you the opportunity to bet on every aspect of a game, including an MLB prop bet, Moneyline bets, run lines, over/unders, MLB futures, same game parlay, first five innings bets, and grand salamis. The best MLB betting sites will have a decent mixture of the above.
MLB Live Betting
Live betting on baseball matches is a stimulating way to bet on the action for any sports bettor. Some gamblers may argue that baseball is not the most exciting of sports; however, live or 'in-game betting' adds a huge excitement element. The best baseball sportsbooks will have a considerable live betting section, which you can access as the action is taking place. There will be different bet types listed throughout a match, and it is a great feeling to win as you watch.
Live betting is fast-paced as the odds will change depending on how the game is going. If you haven't tried it before, there is nothing like betting on a Boston Red Sox game as they are playing. It adds a lot of excitement and gets the adrenaline pumping!
MLB Mobile Betting
You can bet on baseball on the go via your mobile device. Most sportsbooks will offer a sports betting app, making it quick and straightforward to place a bet. There will be tonnes of different wagering options on each app, and they can be accessed in the palm of your hand. Baseball bettors who want to make a bet on the go can quickly download the app and be betting within minutes. Apps are available for download to iOS and Android devices.
FAQs
How does baseball betting work?
If you want to make some baseball bets, it is first recommended that you research the best baseball sportsbooks that will give you the most choice. Next, create an account at your chosen website and then begin your betting experience. In this article, we have highlighted what to look out for, the best MLB betting sites online, and what different types of bets are available.
How to make money betting on baseball?
Like with gambling in any form, there are no guarantees. However, there are some strategies you could use when placing bets on baseball matches. First, consider your budget. Most bettors bet around 2% of their total budget on a single MLB game. You don't want to be out of money straight away!
Additionally, research the current numbers, trends, and stats. The MLB numbers and statistics are very detailed and can reveal a lot about MLB betting trends or player performance. Finally, it would be a wise choice to stick with dominant pitchers. Following certain pitchers in the MLB can keep your bankroll ticking along nicely as they often record over 20 wins in a season.
How to read baseball betting lines?
Reading betting lines in baseball isn't that complicated. Suppose we take an example of the Boston Red Sox (BO) taking on the Los Angeles Angels (LA). So, you have BO (-115) @ LA (+104).
If you want to bet on the favorite, in this case, the Boston Red Sox, a bettor would need to bet $115 to win $100. If you bet on the underdog, the Los Angeles Angels, the same bettor could wager $100 to win $104.
Latest News