Gamble USA strives to improve your online gambling experience. We aim to help you play safely, make informed decisions when gambling, and increase your betting knowledge through our guides.
We adhere to strict editorial integrity; our content may contain links to products from our licensed & legal US partners.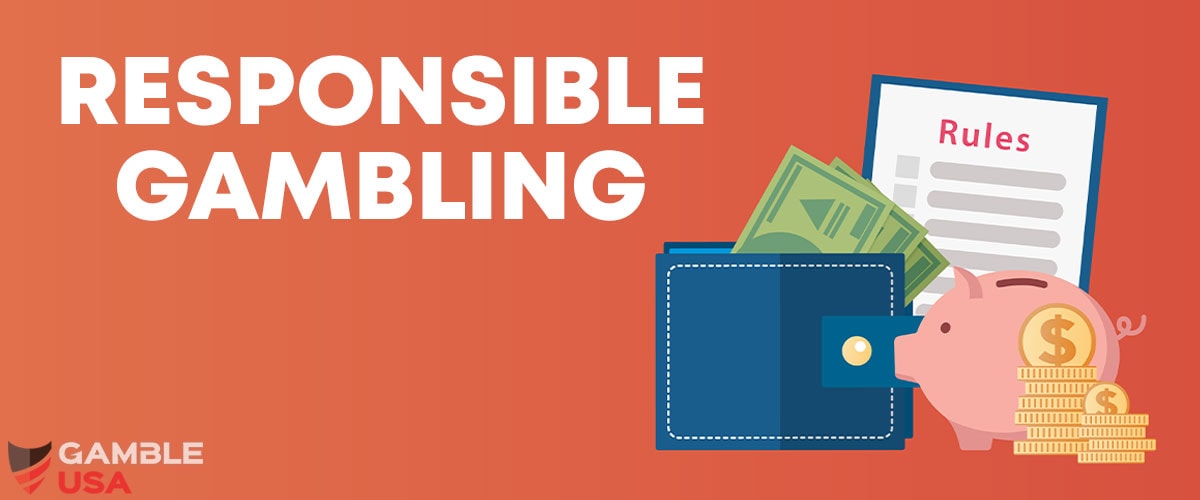 With the rise in popularity of online casinos and sportsbooks, gambling has become a very common form of entertainment for many Americans. However, it's very easy to lose control and end up with a gambling addiction, which can be very detrimental for both you and your loved ones.
That's why all sportsbooks and online casinos should have measures to encourage healthy and responsible gambling for all their players. Keep reading to learn more about the different resources you can utilize if you or someone you know is struggling with a gambling addiction, as well as tips on how to gamble responsibly.
Self-Exclusion by State: Hotlines & Local Resources

If you or a person you love is having issues with gambling, there are plenty of resources to help you embrace more sound gambling habits or stop altogether. You can always turn to the national helpline for problematic gambling at 1-800-GAMBLER or opt for your local council. You can find more details regarding helplines and local resources for each state in the table below:
How to Know if You Have a Problem
Everyone starts off with a small bet on their favorite sports team or a few rounds of blackjack. However, for some, it only escalates from there and can lead to serious gambling issues. If you find yourself needing to place larger bets or risk more money to feel the excitement, you're probably suffering from a gambling addiction. The same applies if your bets are higher than you can actually afford.
Another way to understand if you have a gambling problem is your losses. Do they affect you significantly? Do you return the next day hoping to win it all back? Additionally, do your big wins not feel as satisfying as they used to? If your answer is yes, then you may have some gambling issues.
Furthermore, your family and peers can be a great indicator that you might be struggling with gambling. If you often hear criticism about your gambling habits from the people closest to you, it may be a sign to take a break. Finally, if gambling is causing you to feel negative emotions, including fear, stress, and anxiety, or even worse, affecting your financial situation, then it's definitely time to stop gambling immediately!
Tips to Encourage Responsible Gambling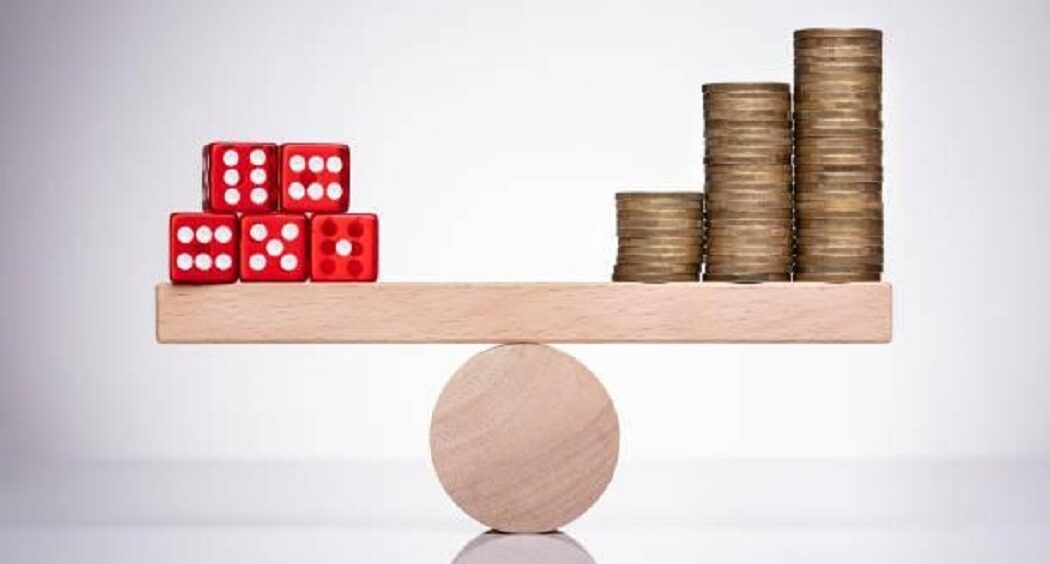 The best way to avoid gambling addiction is to practice responsible gambling from the beginning. Here are a few tips that will help you understand how to play responsibly, as well as create good gambling habits:
Know Why You Are Gambling
The first thing you need to understand is that gambling isn't a way to make money. Instead, you should treat online gambling as a form of entertainment that comes at a certain cost. Gambling games are meant to be profitable for the casino and not for you.
Another thing to keep in mind is that the odds are always against you when you're gambling. After all, there isn't a single game that promises 100% RTP (Return To Player). Be prepared to lose money in the long run, and don't allow it to affect your life.
Manage Your Bankroll
A proper bankroll is essential regardless of the type of game you're playing. You should set aside a specific weekly or monthly gambling budget that you can afford to lose. There will be good sessions, where you'll win some money, but there will also be really bad runs, where you can end up losing all your budget.
To avoid this, you should always exercise bankroll management. If you only have $100 to play, don't just play $10 spins on slots, hoping to score big. Place smaller bets, and reduce them further if you start losing. That's the only way to ensure you'll have long and stress-free sessions.
Don't Try To Make Up For Your Losses
No matter if you're into sports betting or online casino games, there will come a time when you'll lose a large amount of money. Most people will look to deposit more and chase their losses until they make all their money back.
However, this is by far the biggest mistake you can make. In the long run, it will lead to even more losses and even cause severe financial issues. Yes, you may win back your losses one time, but it's very rare and extremely risky.
Just set a specific budget for your session and stick to it! If you lose, just stop and try again some other time.
Avoid Gambling Under The Influence
We've all been there; we get back home after a few drinks and hop on to our favorite online casino for a few roulette spins. But this is a big mistake! When you're under the influence of alcohol, your inhibitions are severely reduced, and the intensity of your emotions is extremely increased.
This basically means that a big loss will hurt way more than when you're sober, and you're much more likely to deposit and wager huge amounts of money. As you can imagine, this can end up ruining your finances and severely impacting your life.
Don't Let It Take Over Your Life
You want to avoid allowing gambling to take over your life, as it can lead to you neglecting yourself or your loved ones. It's ok to play for a bit from time to time. However, if you find yourself spending several hours gambling, it may be good to take a break and spend some quality time with friends and family.

If you feel like you're struggling with excessive gambling, it's always a good idea to seek further help. Almost every online casino provider will include features for responsible gambling, and you can also contact a problem gambling hotline 24/7 for free.
Examples of Responsible Gambling Features Provided by Operators
One of the top priorities of any legal online casino is to offer effective responsible gambling tools to all its players. Here are the most common responsible gaming features you'll find in almost all online casinos and sportsbooks in the US:
Limits
Every operator will encourage you to set limits for deposits, wagering, and playtime when you sign up for a new account. These limits can be daily, weekly, or even monthly and are a great way to restrain you from overspending or playing for excessive amounts of time.
You can find these limits in your account settings and can change them whenever you want. This allows you to monitor your gambling habits and act accordingly if you find yourself struggling.
Short Break
Online sportsbooks and casinos will also offer you the ability to take a short break from gambling altogether. If you're coming off a bad session or a big loss, it might be best to take a break and cool off instead of going in the next day, hoping to win it all back.
If you go to the responsible gambling page in your account, you'll find the short break option, which will block you from opening your account for up to 24 hours. If you're looking for more time off gambling, then your best bet is to self-exclude.
Self Exclusion
Self-exclusion is ideal for those who have gambling issues and want a way to avoid gambling altogether. When you self-exclude, you're essentially telling the casino to block you from accessing your account for a set amount of time.
This can range from a few days up to a few years, depending on how severe your situation is. Finally, if you want to stop altogether, some operators will allow you to close your account completely. It is possible to remove a gambling self-exclusion but take great care and consider your approach to gambling before doing so.
Key Takeaways
Overall, gambling addiction is a very serious issue that can seemingly appear out of nowhere. One day you're just enjoying some casual gambling, and a few days later, you can't stop playing, and you're losing tons of money.
That's why you should always practice responsible gambling and only gamble for fun and enjoyment. And remember, if you feel like you're struggling with a gambling addiction, take a break and seek help from your local problem gambling hotline or the national helpline at  1-800-GAMBLER. It's available for free, 24/7, and you can contact them via phone, text, or live chat, in all 50 states.