Legal online gambling is growing in the United States, with the options available varying state by state. This makes it challenging to know exactly what states have online gambling, what states allow online sports gambling only and which states don't have a legalized gambling industry online at all. On this page, you will find details of legal online gambling states and what betting activities they allow.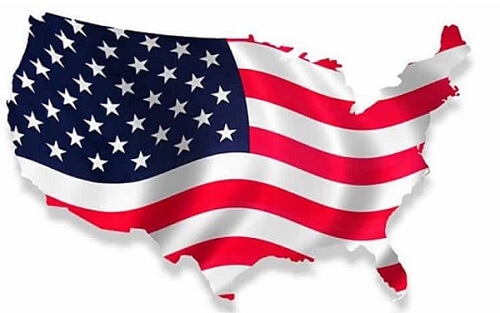 Apart from federal gambling laws, which all US states must abide by, each state has its own specific laws regarding what forms of retail, online, and mobile wagering, if any, can legally operate within that state. Although gambling, in general, including casino gaming and sports betting, has become much more mainstream in recent years, leading to many states making such betting legal, widespread differences from state to state still exist.
For example, only five states – New Jersey, Pennsylvania, Michigan, West Virginia, and (most recently) Connecticut – offer all of the following:
Retail casinos
Online casinos
Retail sports betting
Online sports betting
Online lotteries
Daily Fantasy Sports (DFS)
Surprisingly, Nevada, where land-based casinos and sportsbooks both operated legally long before they did in any other state, still has no legal online or mobile casinos and no lottery. DFS is also illegal in Nevada.
Other states offer online casino games but not online sports gambling or vice versa. However, Hawaii is the only state where all forms of gambling, including DFS, remain completely illegal. Utah allows DFS, but all other forms of gambling are completely illegal. So, what do Hawaii and Utah residents who want to bet legally on sports or casino games do? They go to Las Vegas! And Nevada residents who want to enter DFS contests can cross the state line and play in Utah!
A similar scenario occurred during the time when legal sports betting was available in New Jersey but not in New York. Many New Yorkers took a short drive to New Jersey to be able to bet by phone. However, on Jan. 8, 2022, mobile wagering on sports became legal in New York, so traveling across state lines to place a bet was no longer necessary.
---
Gambling Activities and Legal Updates in the USA
The following table lists each state in alphabetical order, as well as Washington, D.C. It includes the most up-to-date information available (as of this writing) on what types of legalized gambling are currently available to people in that state who are at least the minimum age to gamble (usually 21). However, keep in mind that this information is subject to change as more and more states enact new legislation making gambling legal in ways that were previously prohibited.
US Online Gambling States List
| 📍State | 🏈Online Sports Betting | 📅Online Betting Live Since | 🔞Online Betting Legal Age | 🎰Online Casinos | 🏆Daily Fantasy Sports |
| --- | --- | --- | --- | --- | --- |
| Alabama | ❌ | - | - | ❌ | ✅ |
| Alaska | ❌ | - | - | ❌ | ✅ |
| Arizona | ✅ | September 2021 | 21 | ❌ | ✅ |
| Arkansas | ✅ | April 2022 | 21 | ❌ | ✅ |
| California | ❌ | - | - | ❌ | ✅ |
| Colorado | ✅ | May 2020 | 21 | ❌ | ✅ |
| Connecticut | ✅ | October 2021 | 21 | ✅ | ✅ |
| Delaware | ❌ | - | - | ✅ | ✅ |
| Florida | ❌ | - | - | ❌ | ✅ |
| Georgia | ❌ | - | - | ❌ | ✅ |
| Hawaii | ❌ | - | - | ❌ | ❌ |
| Idaho | ❌ | - | - | ❌ | ❌ |
| Illinois | ✅ | March 2020 | 21 | ❌ | ✅ |
| Indiana | ✅ | October 2019 | 21 | ❌ | ✅ |
| Iowa | ✅ | August 2019 | 21 | ❌ | ✅ |
| Kansas | ✅ | July 2022 | 21 | ❌ | ✅ |
| Kentucky | ✅ | September 2023 | 18 | ❌ | ✅ |
| Louisiana | ✅ | January 2022 | 21 | ❌ | ✅ |
| Maine | ✅ | November 2023 | 21 | ❌ | ✅ |
| Maryland | ✅ | November 2022 | 21 | ❌ | ✅ |
| Massachusettts | ✅ | March 2023 | 21 | ❌ | ✅ |
| Michigan | ✅ | January 2021 | 21 | ✅ | ✅ |
| Minnesota | ❌ | - | - | ❌ | ✅ |
| Mississippi | ✅ Limited | August 2018 | 21 | ❌ | ✅ |
| Missouri | ❌ | - | - | ❌ | ✅ |
| Montana | ✅ Retail Only | April 2019 | 18 | ❌ | ❌ |
| Nebraska | ✅ Retail Only | 2021 | - | ❌ | ✅ |
| Nevada | ✅ | 2010 | 21 | ❌ | ❌ |
| New Hampshire | ✅ | December 2019 | 18 | ❌ | ✅ |
| New Jersey | ✅ | August 2018 | 21 | ✅ | ✅ |
| New Mexico | ❌ | - | - | ❌ | ✅ |
| New York | ✅ | January 2022 | 21 | ❌ | ✅ |
| North Carolina | ⏱️ | 👀2024 | - | ❌ | ✅ |
| North Dakota | ❌ | - | - | ❌ | ✅ |
| Ohio | ✅ | January 2023 | 21 | ❌ | ✅ |
| Oklahoma | ❌ | - | - | ❌ | ✅ |
| Oregon | ✅ | August 2019 | 18 | ❌ | ✅ |
| Pennsylvania | ✅ | May 2019 | 21 | ✅ | ✅ |
| Rhode Island | ✅ Limited | September 2019 | 18 | ❌ | ✅ |
| South Carolina | ❌ | - | - | ❌ | ✅ |
| South Dakota | ❌ | - | - | ❌ | ✅ |
| Tennessee | ✅ | November 2020 | 21 | ❌ | ✅ |
| Texas | ❌ | - | - | ❌ | ✅ |
| Utah | ❌ | - | - | ❌ | ✅ |
| Vermont | ⏱️ | 👀2024 | - | ❌ | ✅ |
| Virginia | ✅ | January 2021 | 21 | ❌ | ✅ |
| Washington | ❌ | - | - | ❌ | ❌ |
| West Virginia | ✅ | August 2018 | 21 | ✅ | ✅ |
| Wisconsin | ❌ | - | - | ❌ | ✅ |
| Wyoming | ✅ | September 2021 | 18 | ❌ | ✅ |
| Washington D.C. | ✅ | May 2020 | 18 | ❌ | ✅ |
Our table contains all the latest information on the legality of sports betting in the USA. As soon as we have any more information regarding legalization of sports betting in any new states, we update our table.
---
Important state and federal gambling laws – past and present
Today, not only horse racing and land-based and online casinos but also sports betting, the lottery, and DFS are legal in much of the United States. But for many years, that was not the case. Nevada held a virtual monopoly on legal gambling in this country.
Three important federal laws significantly impacted the extent to which most forms of gambling could operate legally:
The Wire Act of 1961
The Unlawful Internet Gambling Enforcement Act (UIGEA) introduced in 2006
The Professional and Amateur Sports Protection Act of 1992 (PASPA)
The Wire Act and UIGEA still exist. PASPA was overturned by the Supreme Court in May 2018.
Wire Act 1961
The Wire Act prohibits the use of "wire communications" across state lines to place bets. Its primary intent was to try to prevent Mafia-controlled illegal sports betting. Initially, since the law predated the Internet, for all intents and purposes, the Wire Act only pertained to illegal sports betting via phone operations. While the language was open to interpretation as to whether the federal ban also covered gambling other than sports betting, for many years it was a moot issue because online gambling did not yet exist. The only way to engage in such activities as betting on horse races or casino games, or playing the lottery was in person. However, once the use of the internet became available, the applicability of the Wire Act to other forms of gambling was revisited.
In 2011, the Department of Justice ruled that the Wire Act only prohibits sports betting across state lines, not other types of gambling. This decision not only opened the door for online state lotteries to operate but, in November 2013, for Delaware and New Jersey to become the first US states outside of Nevada to launch legal state-run online casinos.
Thereafter, despite the lobbying by certain groups to make the Wire Act apply to all forms of gambling, not just sports betting, the federal law, as it stands today, is interpreted as being sports betting-specific. Nevertheless, in those states where other forms of internet and mobile betting such as the lottery and casino games are legal, the operators don't take chances and use geolocation software to ensure that the bettor is within state lines. The one exception is online poker, which allows multi-state agreements to combine player pools to increase business.
UIEGA 2006
This federal law targets offshore betting sites that accept sports bets from American customers by prohibiting banks from processing the associated financial transactions to and from these operators. As long as you limit your activity to state-licensed, legal sportsbooks, the UIEGA won't affect you.
PASPA 1992
The biggest obstacle of all to legalizing sports betting in the United States was not the Wire Act or UIEGA but PASPA. For a quarter of a century (from 1992 to May 2018) PASPA made all forms of sports betting – even retail sports betting – completely illegal in this country except in four states – Nevada, Delaware, Oregon, and Montana. Already existing sports betting laws in those states exempted them from the federal ban on sports betting imposed by PASPA. However, except for Nevada, only very limited sports betting was permitted. Nevada was the only state that offered full-scale legal sports betting, including single-game sports betting.
PASPA repealed 2018
New Jersey spearheaded a prolonged court battle attempting to get PASPA overturned. However, the lower courts did not rule in the state's favor, and it was not until the case reached the US Supreme Court that the desired outcome was attained. On May 14, 2018, the Supreme Court declared PASPA unconstitutional and gave each individual state the power to decide if it wanted to legalize sports betting in that state and, if so, under what terms and conditions.
A month later, New Jersey opened its first two retail sportsbooks, and on August 6, 2018, DraftKings opened the state's first online sportsbook. Today, New Jersey is home to 11 retail sportsbooks (nine at Atlantic City casinos and two at New Jersey horse racing tracks) and over 30 online/mobile sportsbooks. Other states that were interested in making sports betting legal in their state or improving what they have already implemented look to New Jersey as a model.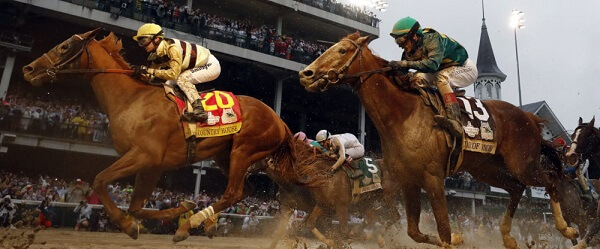 State Laws 2018-
Each state also has its own laws specifically relating to gambling in that state. Besides filling the gaps that the federal gambling laws don't cover, each state has considerable leeway in deciding what forms of gambling to allow or not allow and how they will be regulated. No state can adopt gambling policies that violate federal laws, but within that broad framework, the laws and policies with regard to gambling differ widely between one state and another.
In other words, the legality or illegality of different types of gambling like daily fantasy sports, horse racing, lotteries, commercial casinos, tribal casinos, retail sports betting, and different forms of internet gambling and statewide mobile betting is at each state's discretion. Some states are very liberal in their gambling laws, while others are middle-of-the-road, and a few are very restrictive.
---
States with legalized sports betting

Five years have passed since PASPA was repealed. However, whether or not and to what extent sports betting is legal in your state varies. Some states were very quick to enact the necessary sports betting legislation and offer not only retail sports betting options but also online and mobile betting, while others are taking their time. Working out all of the details, including how to regulate sports betting, is a complicated, multi-faceted process. Therefore, understandably some states wanted to see which approaches were working best elsewhere rather than make a hasty decision to legalize sports betting.
However, the same kind of model that works for sports betting in one state might be less appropriate for another state. For example, it would make more sense to offer multiple sportsbooks in large, heavily populated cities and towns than in regions that are mostly rural or farmland or comprised of retirement communities. Another important factor is the prevailing attitude toward gambling in general among the people who live there. And the availability of other forms of legalized gambling in that state such as casinos and racetracks would certainly make introducing sports betting much easier.
Also, keep in mind that legislators in any given state might be a mixed group, some of whom have liberal views and others have conservative views. If there is a lot of disagreement among them, that can stall the process of finalizing a viable sports betting bill and getting it to pass.
At this time, 32 states and Washington, D.C. all offer legal sports betting, while various others are expected to do so shortly. However, as more and more states jump on the sports betting bandwagon, this list is subject to change. Meanwhile, a few states remain where it would be highly unrealistic to expect any sports betting legislation to be introduced anytime in the foreseeable future.
---
Top Betting Apps in the US
---
States where legal online and mobile sports betting are currently available
As the preceding table shows, 22 of the 32 locations in the US where legal sportsbooks are currently up and running offer both online and mobile options for sports betting as a convenient alternative to retail sports betting. The 22 locations are as follows:
Arkansas
Nevada
New Hampshire
Oregon
Ohio
Rhode Island
Washington, D.C.
Keep in mind, however, that while many of these states offer numerous online and mobile sports betting options, others like New Hampshire, Oregon, Rhode Island, and Washington, D.C. offer only one or a few.
However, in states with American Indian casinos but only limited legal sports betting availability, tribal casino operators are trying to initiate new sports betting compacts that will attract more online sportsbooks, including sports betting giants like DraftKings and FanDuel.
Tennessee is the only state that offers online and mobile sports betting exclusively. Since Tennessee has no casinos, no retail sports betting is available in that state.
---
States where legalized sports betting is limited to retail sportsbooks only
As mentioned, state laws pertaining to legal sports wagering vary, and one of the important decisions that each state must make individually is whether or not to offer legal online gambling. The gambling laws in 11 of the aforementioned states where legal sports betting is currently an option are very specific about making sports betting legal only in select designated locations such as licensed commercial casinos or tribal casinos. In other words, in these states, only in-person sports betting is allowed, and sports betting online remains illegal. The 10 states that currently fall into this category are as follows:
Montana
New Mexico
North Carolina
North Dakota
South Dakota
Washington
Wisconsin
In six of these states, mobile sports betting is also prohibited. However, bettors in Mississippi, Montana, Washington, and Wisconsin are allowed to place sports bets by phone while on the premises of one of the state's land-based casino sportsbooks.
Except for Maryland, which is actively moving toward enacting new legislation to permit online sports betting, none of these states seem to be making it a priority to expand the legal sports betting options beyond what they already are. So, it would be unrealistic to expect their current policies to change anytime soon.
---
States moving towards offering legalized online sports gambling
There are three more states where sports betting is already legal, but no state-licensed and regulated sportsbooks have launched as yet.
Gov. Mills signed the Maine sports betting bill into law in May 2022 as well, but it won't go into effect until August 2. The Maine law allows for retail, online, and mobile sports betting, all of which should be up and running this year.
North Carolina approved a sports betting bill in March 2023, which was signed by Gov. Cooper in June. The bill will allow sportsbooks to offer online and retail sports betting in the state on professional, college, esports, and various other sporting events.
Gov. Phil Scott signed H.127 in June 2023, which will legalize sports betting in Vermont. It will not be long before betting sites and mobile apps will become operational in the state, and bettors can start making their wagers.
Meanwhile, Gov. DeWine of Ohio signed the Ohio sports betting bill into law last December, but legislators only finalized the details by the end of 2022. The launch date in Ohio for retail, online, and mobile sports betting was January 1, 2023.
However, these are, by no means, the only states where the addition of online and mobile gambling, including sports betting, is a strong possibility, if not this year, next year. Likely candidates might especially include states that border on others that already have these options. One goal would be to keep the government's share of the revenue generated by that state's sports bettors within that state instead of going entirely to the other state. Bettors would be pleased, too, because they would no longer have to make the trip across state lines to use the sportsbook's mobile app.
---
States that might start offering legal online sports betting in the next year or two
The following states should probably be considered longshots to beat the three above-mentioned front-runners to the punch, but they are still far from dead in the water to legalize sports betting in 2024 or 2025. Nebraska has already approved sports betting but is waiting on additional regulatory action, while the other states on the list are considering or have expressed an interest in considering new legislation to get the ball rolling. The states that online gaming and sports betting experts believe fit this category include:
Alabama
California (Prop 27 filed by FanDuel and

DraftKings to legalize CA betting

)
Florida
Georgia
Minnesota
Missouri
Nebraska
North Carolina
Oklahoma
South Carolina
Texas
Vermont
---
States unlikely to ever legalize online gambling
On the other hand, a few states are unlikely to ever legalize online gambling. Those states include the following:
---
Quick Facts about Legal Online Gambling
How many states allow online sports betting?
31 of the 50 states and Washington, D.C. currently allow online sports betting. Over the next few years, this number is expected to increase.
What happens if I bet online from an illegal state?
The laws pertaining to illegal online gambling vary depending on the state. You could be arrested although this is unlikely. Running an illegal sports betting site is treated as a far more serious offense than simply using it to bet. However, the latter is also highly inadvisable. Since the site is unregulated, you run the risk of losing your money and not being paid when you win.
Which states permit online casinos?
At this time, online casino gambling is a legal option in the following states only:
Connecticut
Delaware
Michigan
New Jersey
Pennsylvania
West Virginia
If you are wondering, 'Is online gambling legal in California?' - the simple answer is no; but you can read our guide for legit casino alternatives in the Golden State.
Which states permit online wagers on horse races?
Even in states that don't offer this option via their own racetracks, online wagering on races taking place in many different parts of the country is frequently possible using the TVG or TwinSpires horse racing app, which is legal in many states. The table accompanying this article shows the 32 states where legal online wagering on horse races is available.
What are the age requirements to bet legally in the US?
The minimum age to bet legally on sports (in person, online, or with a mobile app) is generally 21. Only four states - Montana, New Hampshire, Rhode Island, and Washington - have a minimum betting age of 18. The minimum age to bet in a casino is also usually 21, but in a few states, it is 18. On the other hand, the minimum age to bet on horse races, buy lottery tickets, enter DFS contests, and play on sweepstakes sites is only 18.
Are offshore gambling sites legal?
There are several risks involved with using offshore sportsbooks and online casinos; however, you are unlikely to fall foul of the law. Authorities would rather target the operators of illegal online gambling operations rather than their customers.
With that said, Washington State enacted a law in 2006 that makes it illegal to participate in offshore online gambling. There has never been an individual prosecuted under the law, but it is still a risk. Therefore think twice before playing at shady casinos like Sunrise Slots, as you potentially stand to lose more than just your money.
The biggest risk linked with illegal online gambling comes from the lack of consumer protection regulations. If something happens and you can't withdraw your money, or an operator refuses to payout, the users of illegal betting sites have nobody to turn to for help.
Why is playing at offshore gambling sites not a good idea?
People who live in a state where sports betting online is still illegal might be tempted to use an offshore gambling site for this purpose. However, you are taking a chance, and if the operator absconds with your money and/or goes belly-up, you have no legal recourse.
Are sweepstakes sites legal in all states?
Sweepstakes sites like Chumba Casino, Global Poker, and Pulsz Casino are legally available to US players in most states. Players can use them in states where regular casino gambling is legal as well as where it is not with sweeps cash casinos.
Must I pay taxes on my betting?
Gambling winnings are considered taxable. All bettors should keep a ledger not only of their winnings but also their gambling-related expenses. The latter can include not just the cost of your bets but additional money spent on services and publications that you use to help you make your bets. However, gambling expenses can only be deducted from gambling winnings, not as a separate expense in and of itself. Consult your accountant if you have specific questions and concerns, while you can also use our gambling tax calculator.
Do I need to live in the state where I am betting?
The straightforward answer is no. States with legal sports wagering allow non-residents to venture to retail sportsbooks and use sports betting apps as long as they are physically located within state lines. Additionally, bettors are permitted to download mobile betting apps, create new accounts, make deposits and withdrawals from anywhere.
How many states offer legal daily fantasy sports?
Daily fantasy sports are available in a total of 45 states. The legal status of fantasy sports in the remaining states is somewhat open to interpretation. Fantasy states are available in 21 additional states that do not address the legality of DFS. In those jurisdictions, DFS providers operate under the assumption local laws allow for the operation of fantasy contests.
Is gambling online legal?
Gambling online legal is legal in the US, but not in every state. Some states offer legal online sports betting and legal casinos, while some just offer one of the two. To see which states offer which forms of gambling, refer to our article above or our individual state pages on the site.
How many states offer legal online poker sites?
Online poker is legal and available in seven states which are: Connecticut, Delaware, Michigan, Nevada, New Jersey, Pennsylvania, and West Virginia.