Gamble USA strives to improve your online gambling experience. We aim to help you play safely, make informed decisions when gambling, and increase your betting knowledge through our guides.
We adhere to strict editorial integrity; our content may contain links to products from our licensed & legal US partners.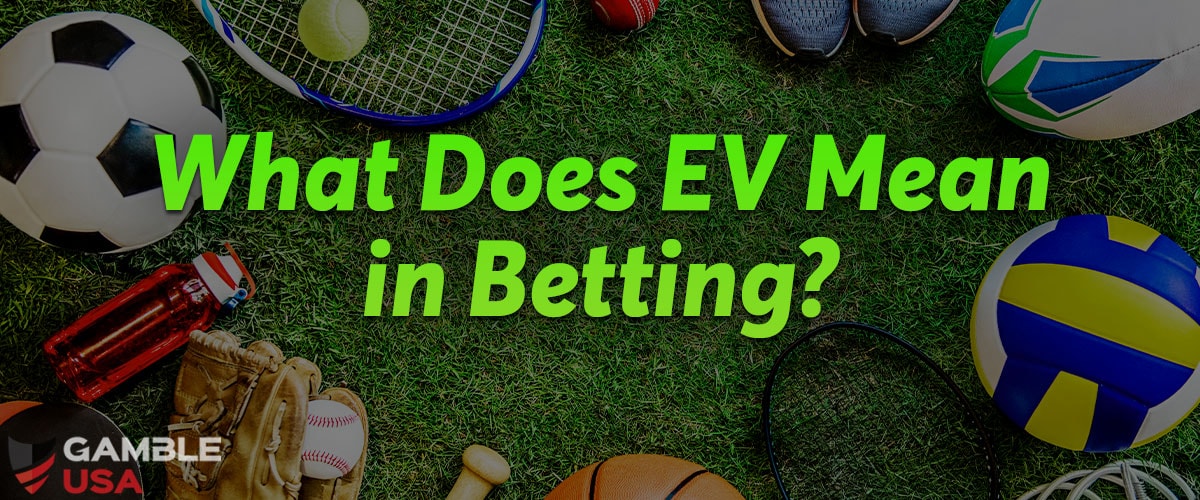 In betting, EV stands for expected value. This is a strategy used to measure the probability difference between what a bettor can win, and what a sportsbook can win. In other words, it is a way to determine whether a particular bet is overvalued or undervalued.
Understanding how expected value works has proven to be one of the most effective strategies for sports bettors. Sportsbooks have a natural edge, yet leveraging EV can help to significantly narrow that gap.
This guide will give a detailed explanation of expected value, and provide helpful information on how exactly to utilize this sports betting strategy.
What Is Expected Value in Sports Betting?
Expected value in sports betting is a strategy to measure the odds set by a sportsbook, and the true odds that bettors determine. This is not a strategy for bettors to determine how a sporting event will play out. It is a way for bettors to better discover the advantage they have over a sportsbook.
Every legal US online sportsbook sets American-style odds for sporting events. These are set in a "+" and "-" format to identify the betting favorites and underdogs. The team or athlete given the + odds is considered the underdog. Those with – betting lines are considered the betting favorites. The higher the number associated with these symbols, the larger underdog or favorite that team or player is. The odds are associated with all sports betting markets including moneylines, totals, point spreads, and more. It is important to understand these odds to identify expected value bets.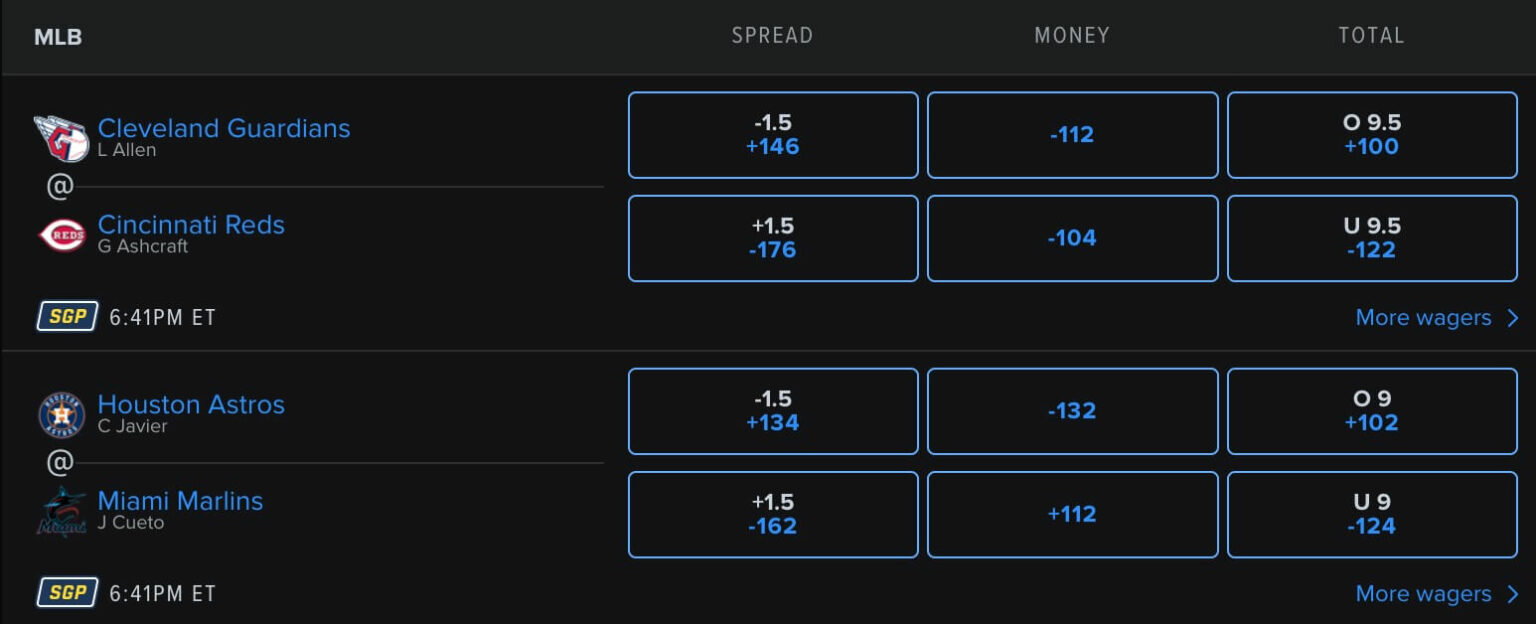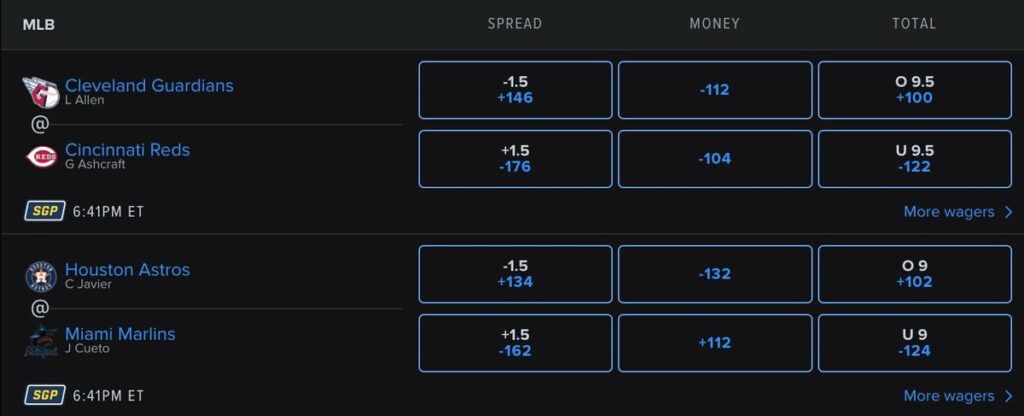 All bookmakers set initial lines for a sporting event and change them based on things like bet volume, injuries, roster changes, etc… Generally speaking, it is these early odds that bettors can take advantage of the most. As time goes on, bookmakers gain a better understanding of implied probability and adjust their odds accordingly.
Why Is EV Important?
Expected value is a strategy that bettors have developed over the years to help them gain an advantage in sports betting. Under normal betting circumstances, the sportsbook will always have the edge. The vig and the ability to change odds based on multiple factors help sportsbooks to earn a solid profit over a long time. The points below also help to explain why EV is an important tool for sports bettors.
EV helps to remove the edge that sportsbooks have over bettors.
Bettors can use expected value to learn more about the details of particular sporting events.
Expected value gives bettors a better understanding of odds.
EV in Sports Betting
Sports betting is a complicated form of gambling. There are a huge number of factors that bettors need to consider when placing wagers. This goes beyond just the sporting event, too. The most successful bettors also take things such as the vig, correlation, bankroll management, and more into account.
Understanding the Vig
Sportsbooks set the vig (also known as juice) for every wager being offered. This can be described as a commission that sportsbooks charge bettors for each wager. A clear example of this can be seen below.
Houston Astros (-110) vs. Miami Marlins (-110).
Bettor places a $110 wager on the Astros.
Bettor wins and receives $210 in profit – $110 in the original bet and $100 in profit.
This represents a 4.76% vig and a $10 commission fee for the sportsbook.
This helps to demonstrate the clear advantage that sportsbooks have. Over time, the sportsbook will always earn a profit on the wager listed above. Nearly all online sports betting sites charge a vig of between 4.54% and 5%. Bettors can help to overcome this disadvantage by discovering expected value.
This is where expected value becomes such a useful tool. It helps bettors to identify where there are real wagering opportunities. Sportsbooks understand that casual bettors will generally almost always lose money in the long term. Effectively determining expected value can change that and swing the edge more in favor of the bettor.
Betting Correlation
Correlation is another very important aspect of sports betting and expected outcome that bettors should become familiar with. With regard to sports betting, correlation can best be described as the probability of an outcome due to another outcome. This is a measure based on statistics that allows bettors to create more accurate wagers.
Unfortunately, correlation does not always guarantee results. A common mistake that bettors make is relying too much on correlation, assuming that past results will repeat. Correlation can certainly be a useful tool to gain a broader understanding of a sporting event, yet should not be used to completely dictate how a wager is made.
Betting variance comes into play here, too. The definition of variance is the fact or quality of being different, divergent, or inconsistent. It is essentially how likely a betting outcome is to be different from the expected outcome.
Bankroll Management
Knowing how to manage a bankroll is another crucial component of sports betting. Some may be surprised to find there is no true rule to managing a sports betting bankroll. Many experts disagree on the best system, yet there are some helpful tips that all bettors can use to better protect their funds.
One popular bankroll management tip is to only place bets with a positive expected value. This will not guarantee winning wagers 100% of the time. It should, however, help to significantly increase a player's profits in the long term.
Many experts also recommend starting small with bets. Attempting to wager too much all at once can be a quick way to lose your funds. Build your bankroll by placing smaller, smart wagers with a positive EV.
Creating realistic parlays is another effective way to manage your bankroll. It can be tempting to build large parlays in hopes of winning big. It's generally best to limit parlays to just three wagers and only include bets with a positive expected value.
Betting Arbitrage
Betting arbitrage is a form of sports betting in which a bettor places multiple wagers on the same event to guarantee a profit. This is not typically available, as online sportsbooks work to ensure they avoid this situation. It is sometimes possible when bookmakers have differing odds, though.
There are many examples of arbitrage that bettors have taken advantage of in the past. Below is an example of a hypothetical arbitrage that would guarantee a profit.
Sportsbook A offers odds of -105 on the San Francisco 49ers.
Sportsbook B offers odds of +125 on the San Francisco 49ers.
Bettor places $100 on the 49ers with Sportsbook A.
Bettor places $100 on the 49ers with Sportsbook B.
This scenario guarantees a profit of at least $4.76.
This requires careful research to guarantee a profit. All bettors need to ensure that the money they are wagering will not exceed their guaranteed profits.
It should come as no surprise to learn that bookmakers look down on this activity. Many have terms and conditions that warn against arbitrage betting. If caught, it is possible to have your sportsbook account deactivated.
Bonus Bets
Insurance bets are sports wagers that are made without using real cash. Instead, these bets are typically placed with bonus funds awarded by sportsbooks. Online sportsbooks often offer these to both new and existing members in the form of bonuses.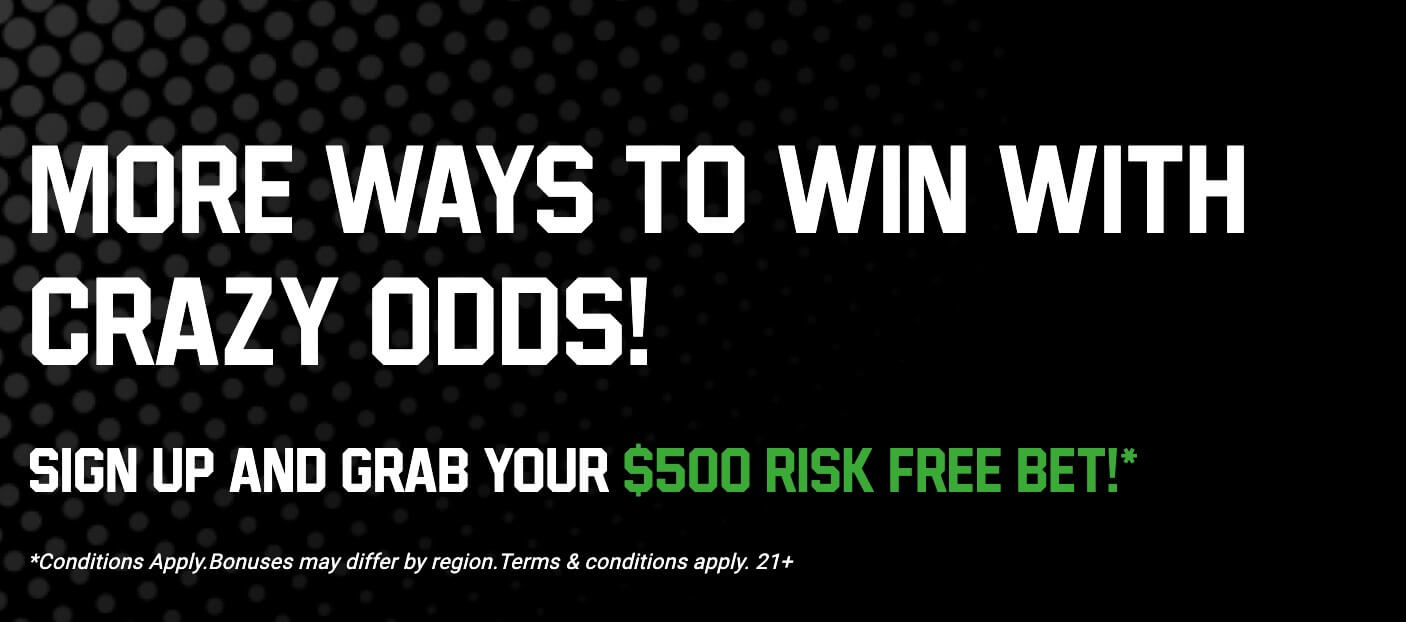 Bettors should always look to make insurance bets with positive expected value. Unlike standard bets, bonus bets do not pay your initial stake back. Instead, only the profits earned from these will be given to players.
Bonus bets are generally not immediately withdrawable, either. Players will often need to hit a certain rollover requirement in order to make their bonus funds withdrawable. These rollover requirements can vary drastically depending on the bookmaker.
Odds Boosts
Most modern online sportsbooks offer odds boosts for certain sporting events. An odds boost is a time when bookmakers increase the odds on a sporting event, giving players an increased chance of earning a profit. This means less risk and more reward for players.
These odds boosts can come in many forms. Sometimes, a bookmaker will increase the odds on a particular sporting event, simply because it's a popular wagering option. Other times, sportsbooks will simply remove the vig to give players boosted odds.
Taking expected value can be hugely beneficial when wagering with boosted odds. These odds are already offering players the opportunity to win more money. Bettors that can find boosted odds with a positive expected value can profit massively.
Promotions
Every online sportsbook offers players promotions. These are essentially marketing tools that online sportsbooks use to gain new users and retain their existing players. They can vary tremendously. Some offer a bonus on players' deposits, while others provide boosted odds on particular sporting events.
Oftentimes, online sportsbooks will provide "bonus bet" promotions that encourage players to wager on upcoming sporting events. The expected value from some of these free wagers can change considerably based on the promotion's terms and conditions.
Bookmakers are not in the business of giving away money with no strings attached. Some of these promotions that sound too good to be true often are exactly that. It is highly recommended to find the EV for each promotional bet that is being offered. From here, players can decide whether or not this promo is really worth utilizing.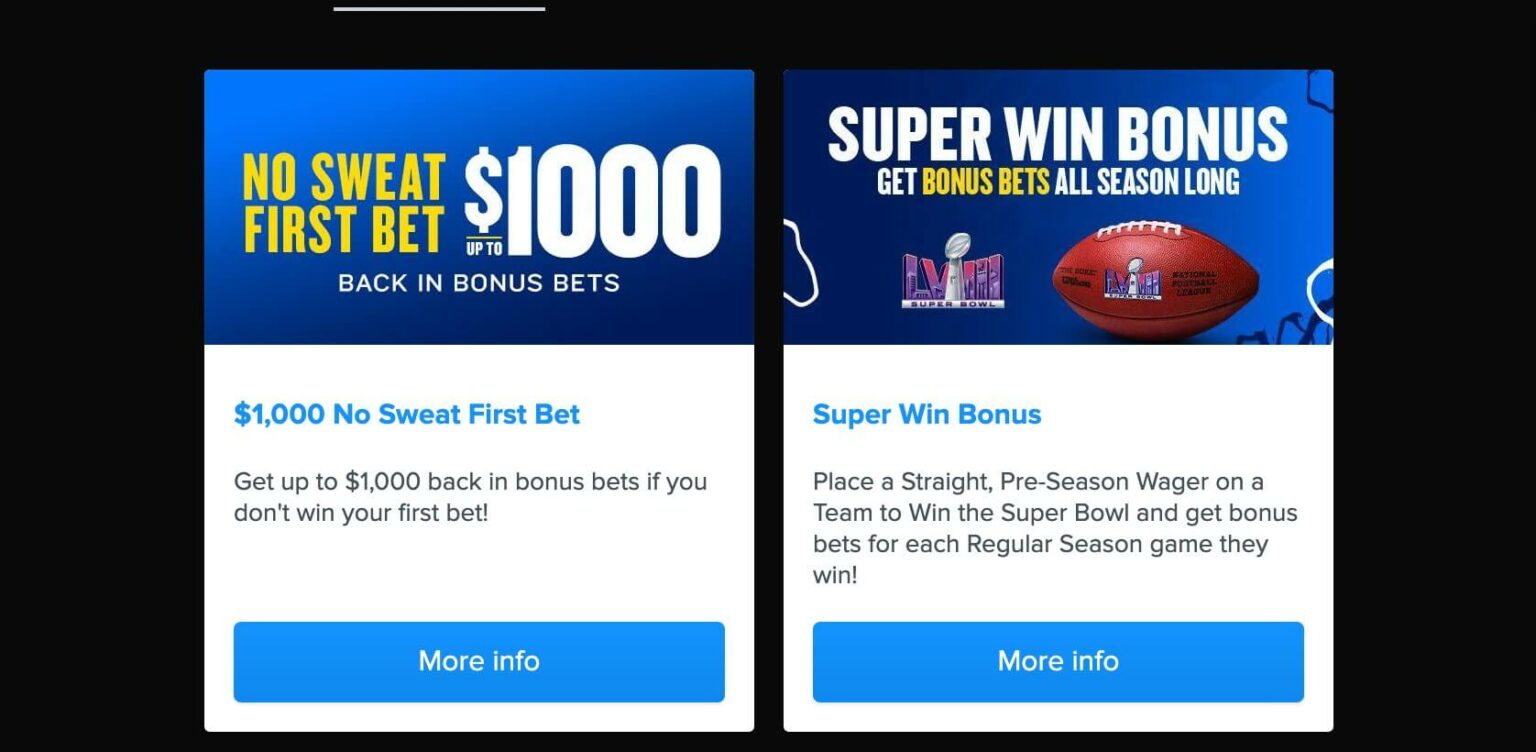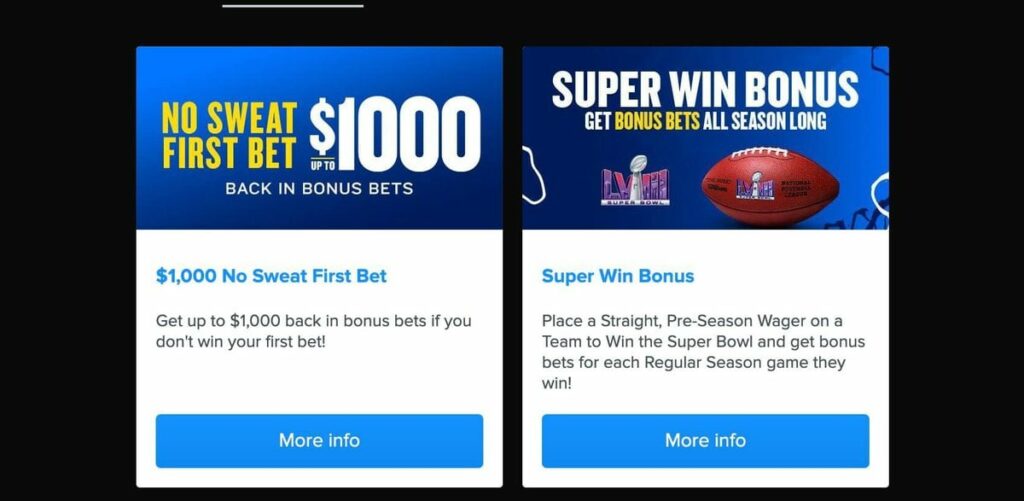 What Does Positive EV Mean in Betting?
Expected value is separated into two categories – positive and negative. A positive expected value means it is worth it for bettors. A negative EV means this is a wager that bettors should avoid.
To determine the form of expected value, bettors need to consider multiple factors. Those include things such as the probability of winning, payout opportunity, amount of money wagered, and more. After considering each of these areas, bettors can make a determination of whether a wager has a positive or negative expected value.
Even in a game with 50/50 odds, bettors can find expected value. Let's assume this wager is an upcoming NFL game between the New York Jets (+100) and New England Patriots (-120). Bettors that determine that the Jets have a much more likely chance of winning than their odds of +100 indicate have discovered a positive expected value.
Many experienced bettors use a moneyline bet on a coin toss as a way to easily explain EV. A coin toss has odds of 50/50. A sportsbook would theoretically always provide bettors with odds of -110 for heads and -110 for tails. If these odds are swayed, however, a bettor can discover the EV of this coin toss. If a bookmaker decided to set the odds for landing on tails at +150, this would be a positive expected value and should always net bettors a profit in the long run.
How Do I Calculate the Expected Value of My Bet?
Calculating expected value is not as difficult as some might imagine. There is a fairly standard formula that bettors can use to calculate EV in just a couple of minutes. That formula can be seen below.
The amount of money won per bet X the probability of winning – The amount lost per bet X the probability of losing.
We can use some hypothetical odds on an MLB game for an example of this calculation. Let's assume one bookmaker is offering odds of -120 for the Oakland Athletics in a game. This means the team has an implied probability to win of 54.5%. A $100 wager would earn a bettor $83.33 in profit.
After doing some major research and analysis, we decide that the Athletics actually have a 60% chance of winning. That would put their odds at -150 from our calculation. If the true odds were set in a way that we feel they should be, a bettor would only earn $66.67.
In this example, the odds of -120 for the Athletics are a positive expected value. The oddsmakers are undervaluing this team and offering bettors a great opportunity to win money.
Tips & Tricks for EV Betting
Finding positive EV bets is not necessarily easy. Bookmakers have a massive variety of data to ensure they are providing odds that favor the house. It takes some careful research to identify positive EV wagers and take advantage of them.
That includes researching each of the points below.
How likely is a team or athlete to win?
What is the payout opportunity based on true odds?
How likely is a team to lose?
How much money do I need to wager?
By making conclusions on each of these points, bettors can identify positive EV wagers. Below are a few other tips and tricks bettors can use to find and take advantage of positive EV bets.
Make Bets Early
The best bettors are the ones that find odds and make bets early. All online sportsbooks set initial odds and eventually change them due to betting activity, injuries, roster changes, and even rumors. The early odds are the ones that are the most lucrative before more information comes in and the oddsmakers adjust accordingly.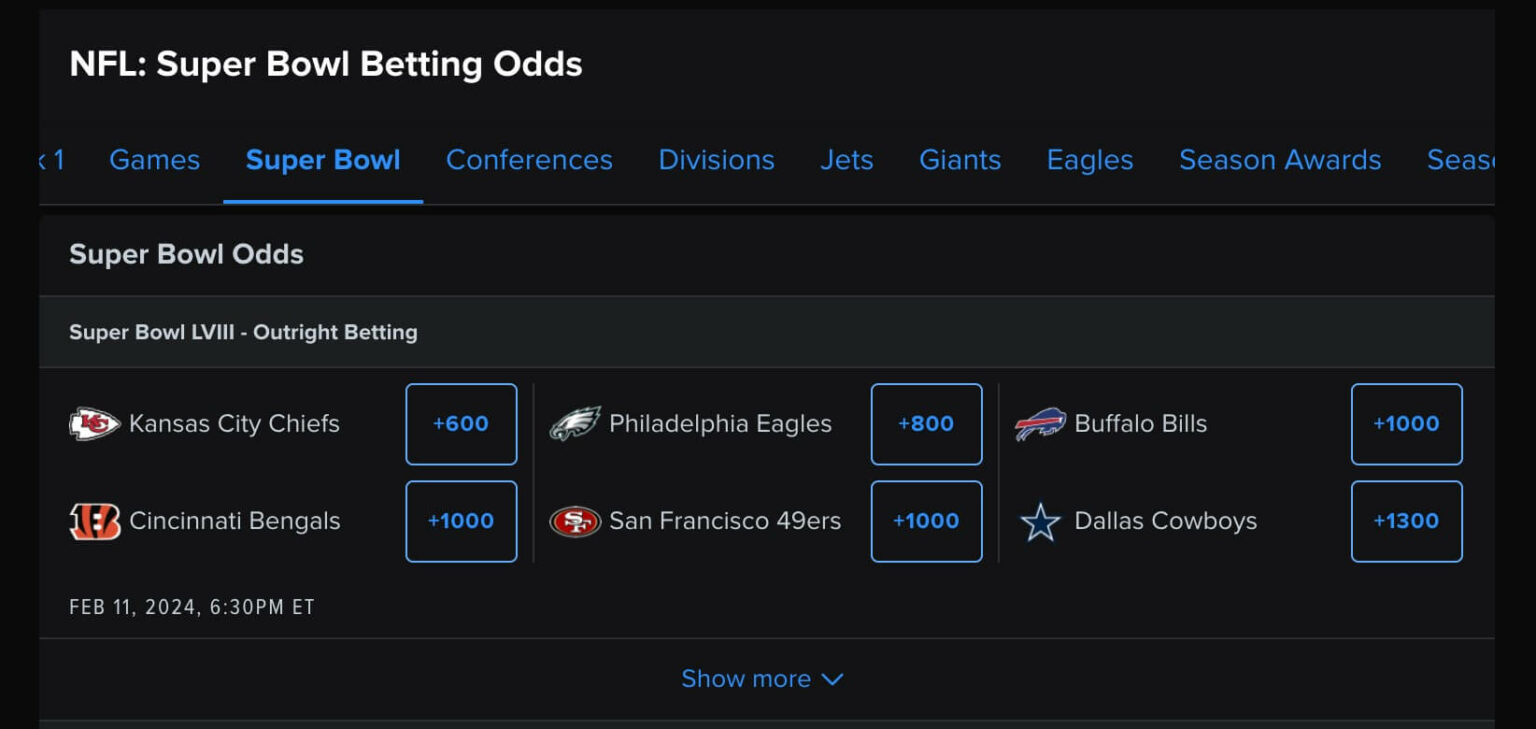 Avoid Bias
It can be difficult, yet it is very important to always avoid bias when placing sports bets. Bias can cloud judgment, which ultimately has a huge impact on your betting. Stick to the facts and use research to find positive EV bets where you can.
Compare Multiple Online Sportsbooks
Odds can vary depending on the sportsbook that is offering them. For that reason, it is a great idea to compare the lines being offered by multiple online sportsbooks for the same event. Occasionally, a sportsbook makes a mistake and bettors are able to take advantage of some fantastic odds.
Should I Use EV Theory When Betting?
Expected value is widely considered to be one of the most effective sports betting strategies. Bookmakers have a natural advantage over players thanks to the vig and the ability to shift odds. By finding the expected value, bettors swing the odds more in their favor.
Most experts will recommend utilizing EV theory for betting. It can be an excellent way for bettors to find real wagering opportunities. If used correctly, expected value theory can also help bettors to earn consistent profits over a long period of time.
Sports betting is not an exact science and never will be. Expected value is without a doubt one of the most effective strategies that bettors can use to make the best, most informed sports wagers possible.
FAQs
What is EV in sports betting?
In sports betting, EV stands for expected value. It is a strategy used to measure the probability difference between what a bettor can win, and what a sportsbook can win.
What is a good positive EV bet?
A good positive EV bet is one in which the probability of winning is higher than what is priced by a bookmaker. The higher the value bet, the higher the chance of a winning bet will be.
How do you calculate EV on a bet?
Calculating EV is done using the following formula: The amount of money won per bet X the probability of winning – The amount lost per bet X the probability of losing.
How does positive EV work?
Positive EV is used to show bettors that a bookmaker has undervalued a team or athlete. To find out whether a wager is a positive or negative expected value, bettors must research several factors and use a formula to identify whether a team or athlete has a higher than 50% chance of winning.
What is a good positive EV bet?
A good positive EV bet is one in which a bookmaker has undervalued a team or player. To discover a positive EV betting scenario, players must compare the implied probability with their probability based on research and analysis.