Gamble USA strives to improve your online gambling experience. We aim to help you play safely, make informed decisions when gambling, and increase your betting knowledge through our guides.
We adhere to strict editorial integrity; our content may contain links to products from our licensed & legal US partners.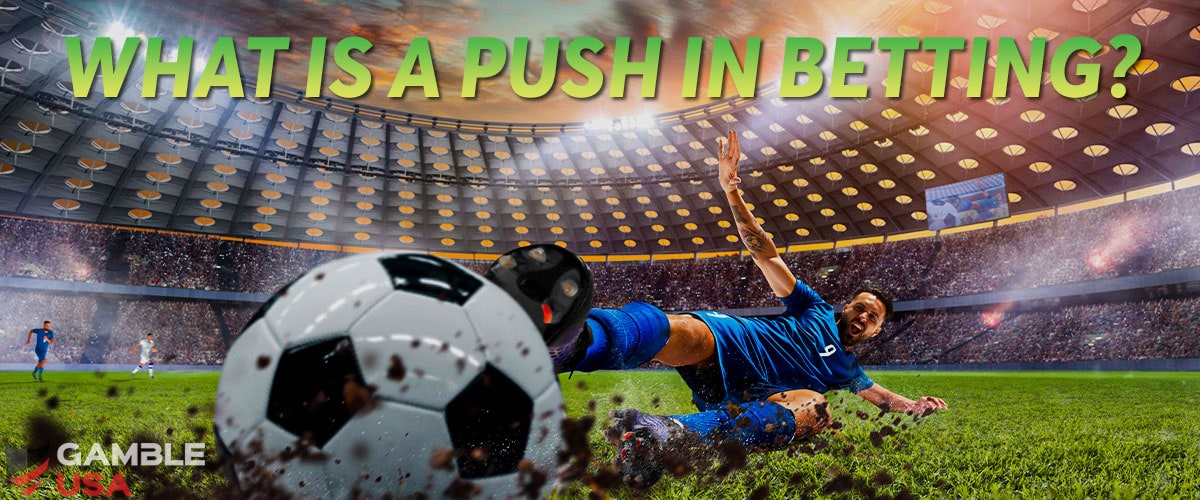 Recently had one of your bets pushed from a game over the weekend? It's not common but a push in sports betting is usually due to a match having no outcome and neither the sportsbook nor the customer can claim the winnings.
You might be wondering what's next or what to do if a bet has been pushed. We'll go through all the examples of why it happens and how long you can expect to wait before your funds are available in your account again.
Push in Sports Betting
A push bet is a condition used by many sportsbooks to settle a wager if a match or specific betting option has no outcome. It won't apply to all sports but some betting options are more likely to end in a push than others, let's take a closer look!

Moneyline bet
The standard option for most bettors won't be pushed if it's in a three-way format. A tie in a two way moneyline will always be pushed. Soccer has plenty of ties (as you can see in the image above) and if you're afraid of risking the outcome, you might opt for a draw-no-bet option. In the case of Barcelona vs Man United, that no bet would have been a push. Other sports like basketball, baseball, and football seldom have ties so bets rarely get pushed.
Point spread
With point spreads, a bet will be pushed if the spread ends up with the outcome being a tie. Let's say you bet +3 on the Denver Nuggets against Miami Heat in Game 2 of the NBA finals. The end score of 108-111 would have resulted in a final score of 111-111, a tied match with no bet outcome. When this happens, point spread bets are pushed.
Over/under
Total points bets are a little different. With this betting option, you won't be picking a winner of the match so a tie is impossible. Unfortunately, if you've gone over or under a specific score and the final score is the exact score limit, you'll have the bet pushed. For example, if you bet $10 on Over 219 in the match that's mentioned above, the final score adds up to exactly 219 so no payouts can be awarded.
Parlays
If any of the above betting options are part of your parlay bet, don't stress! The majority of sportsbooks will simply remove the one pick from your parlay bet slip, change the final odds accordingly and maintain the rest of your picks. This is the standard but it's always worthwhile to confirm this with the platform that you are using. Double-check the terms and conditions or reach out to customer support.
Push Betting Across Sports
Since a push depends on no match outcome, not all sports will have push bets. For instance, tennis and baseball always have an outcome! Some of the most common sports markets that frequently involve push bets are soccer, basketball, and football. Let's take a look at each of them and how to avoid having your next bet pushed.
⚽ Soccer
If you're just betting on the standard three-way moneyline bet, you won't have to worry about a push. A draw is almost as likely as a team winning so it's a decent betting option for soccer matches.
For totals and spreads, it might be a little more complicated. If you're betting on a team to win and by -2 goals, you'll have the bet pushed if the end score has a difference of two. Same story for the totals; if you're betting on Over 3 goals and the final score is 2-1, you'll have the bet pushed. To avoid this, some sportsbooks use half points. That way the scores are never tied. Keep an eye out for these.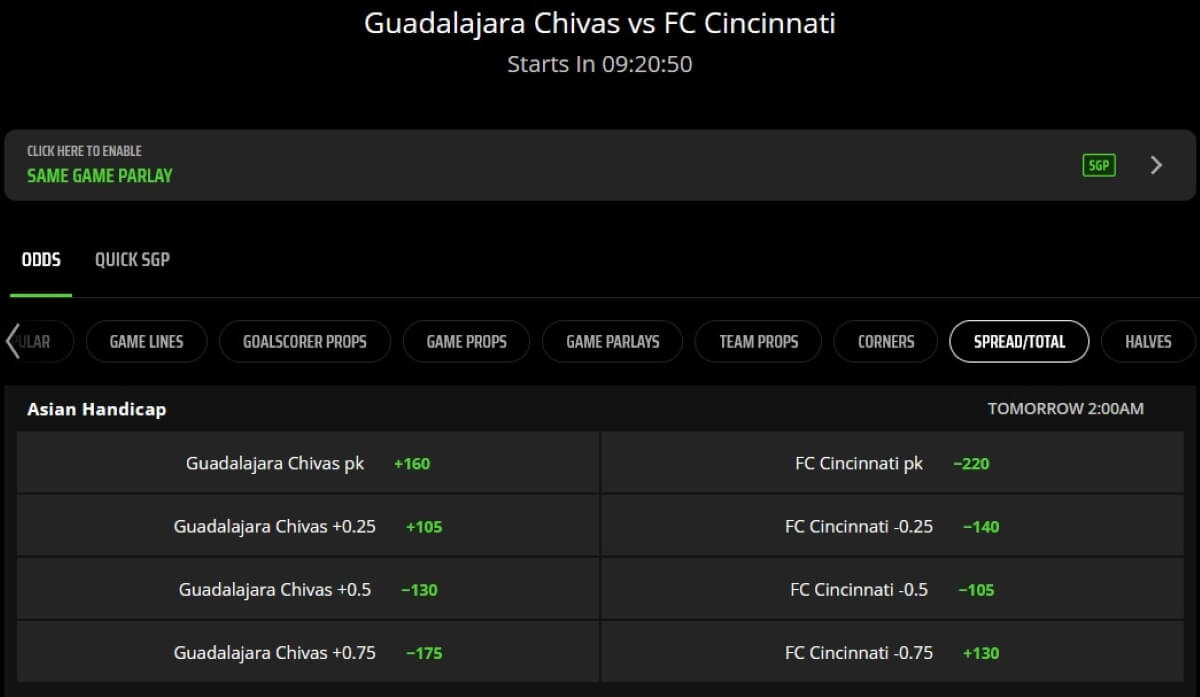 🏀 Basketball
While a draw is extremely unlikely in basketball, you might come across pushed bets when you're placing a point spread bet or a total points bet. Similar to football, if you've favored an underdog with +3 points and the match favorite ends up winning by 3 points, you'll have a tie. In this case, the sportsbook should push the bet and return your wager. The totals will also have the same conditions as they do with soccer, if you've gone over or under an amount and the final score is that amount exactly, the bet will be pushed.
🏈 Football
A tie is also uncommon in most football matches with overtime usually ending with a winner. The conditions follow the same rules that apply to soccer and basketball. Say you bet on the Eagles +3 in the Super Bowl LVII, you'd have had the bet pushed after the fourth quarter with the result being a perfect three-point difference. The same outcome would apply to any total bets over or under 73.

Sportsbooks Rules for Push
Every sportsbook has its own detailed list of terms and conditions that all customers accept when opening an account. These rules can vary but for the most part, a push will simply have your account credited with the amount that was initially bet.
If there's an amount missing, it might be processing fees or a term that you missed regarding push bets. Always reach out to customer service teams to clarify these points before you risk the chance of having bets pushed.
FAQs
What does push on a bet mean?
If your bet has been pushed, it means that you never won or lost the wager. For example, you bet on Inter Miami to beat the NY Red Bulls on a -2 spread but the final score is 4-2. This would qualify as a draw after you've included the handicap and your bet would be pushed.
When Does a Bet End as a Push?
A bet will usually end in a push if a match is canceled or if the outcome is a draw; neither the sportsbook nor the bettor made the correct prediction.
Is a push the same as a tie in betting?
Not exactly. A game could be tied and you've bet on a spread which ends up winning. With most sports, a push bet will refer to equal points after applying a spread or by betting on either team on a two-way bet and the game ends in a draw.
What does a push mean in a parlay?
If one of your bets pushes on a parlay, it will simply be removed from the parlay ticket entirely. The payout odds will also change but you won't lose the entire bet.
Is a push a loss?
No, a push is neither a loss nor a win. There was no definite outcome of the bet and your wager will be returned to your account.
Can you push in soccer bets?
It is possible but you will have to double-check what betting option you have chosen. With soccer, there is usually a two-way or a three-way moneyline option. If you've bet on the three-way moneyline, a draw would be included in the odds. Spread and total bets can be pushed in soccer if the outcome results in a draw or the final score is neither under nor over your selected total.
What happens to my money when it's a push?
It will be returned to the account that you used to place the bet.
Is a void bet a push?
No, a void bet has the same outcome as a push bet but it is used for match cancellation, line errors and rule violation.