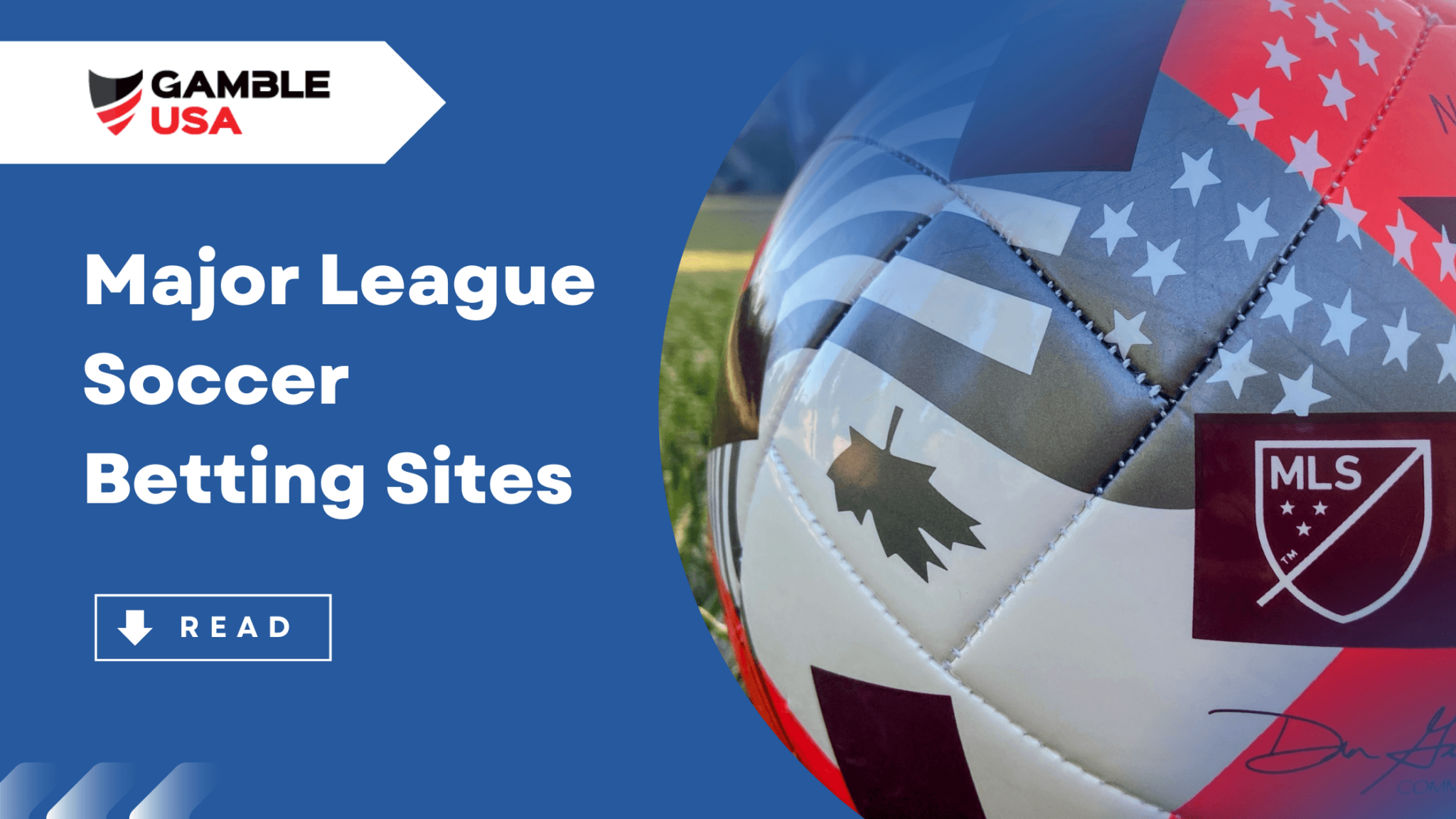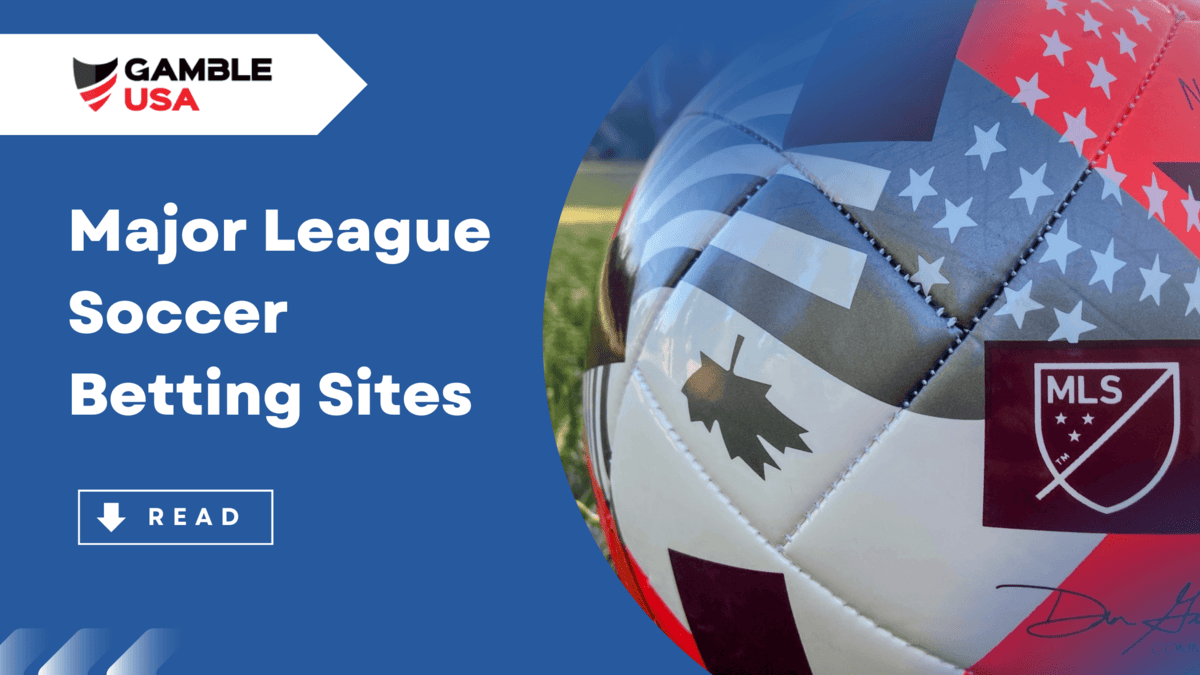 Often referred to as 'The Beautiful Game' by fans in every corner of the world, soccer is the most celebrated sport on the planet. Although it hasn't quite charmed American sports fans at the same pace as the rest of the world, the numbers show that it's becoming more and more popular in the US with major players moving to the MLS league.
Besides the increasing quality of play on the pitch and the continuous financial injections that allow MLS teams to sign players like the superstar Lionel Messi, one of the main reasons for the increased popularity of soccer in the US is sports betting. With the legalization of sports betting, American fans got an opportunity to bet on the fiercest MLS rivalries at legal MLS sportsbooks, and that has started a new era of growth in the popularity of soccer on American soil.
Major League Soccer, or MLS for short, is the highest level of professional soccer in the US. It hosts 29 professional teams that compete in an intriguing format, divided into eastern and western conferences, with each team playing 34 games throughout the MLS season. The best 18 teams compete to earn a spot in the league's championship game, the MLS Cup.
Most soccer enthusiasts that have previously followed the European competitions may not be familiar with the MLS format. However, its unique structure creates plenty of betting opportunities throughout the MLS season on the way to the MLS Cup final. 
---
Is Betting On The MLS Legal?
The decision of the Supreme Court to drop the federal prohibition on sports betting has officially started the expansion of sports betting legalization in the country and that marked the legalization of betting on the MLS. 
Today, over four years after the Professional and Amateur Sports Protection Act of 1992 was struck down, betting on sports is legal in over 30 states. With that, soccer fans now have an opportunity to participate in legal online sports betting and place wagers on MLS online as long as they are of legal age and are obeying the rules.
Bettors from states where betting on sports is legal can now take part in legal MLS betting at legal sportbooks that operate under licenses issued by US government bodies. These legal sportsbooks have rules players must follow and alongside terms and conditions. Participating in MLS betting on these sportsbook website is legal and safe since all gambling activities are monitored by governmental agencies.
Besides guaranteeing protection of your data and fair gambling, these licensed online MLS sportsbooks also have various responsible gambling policies. These policies are used as tools to help improve the overall online betting experience and help bettors who might have a gambling problem. With the implementation of responsible gambling practices, each licensed MLS betting site is working towards minimizing the possible harmful effects of gambling and is encouraging bettors to partake in healthy gambling practices.
---
How To Choose an MLS Betting Site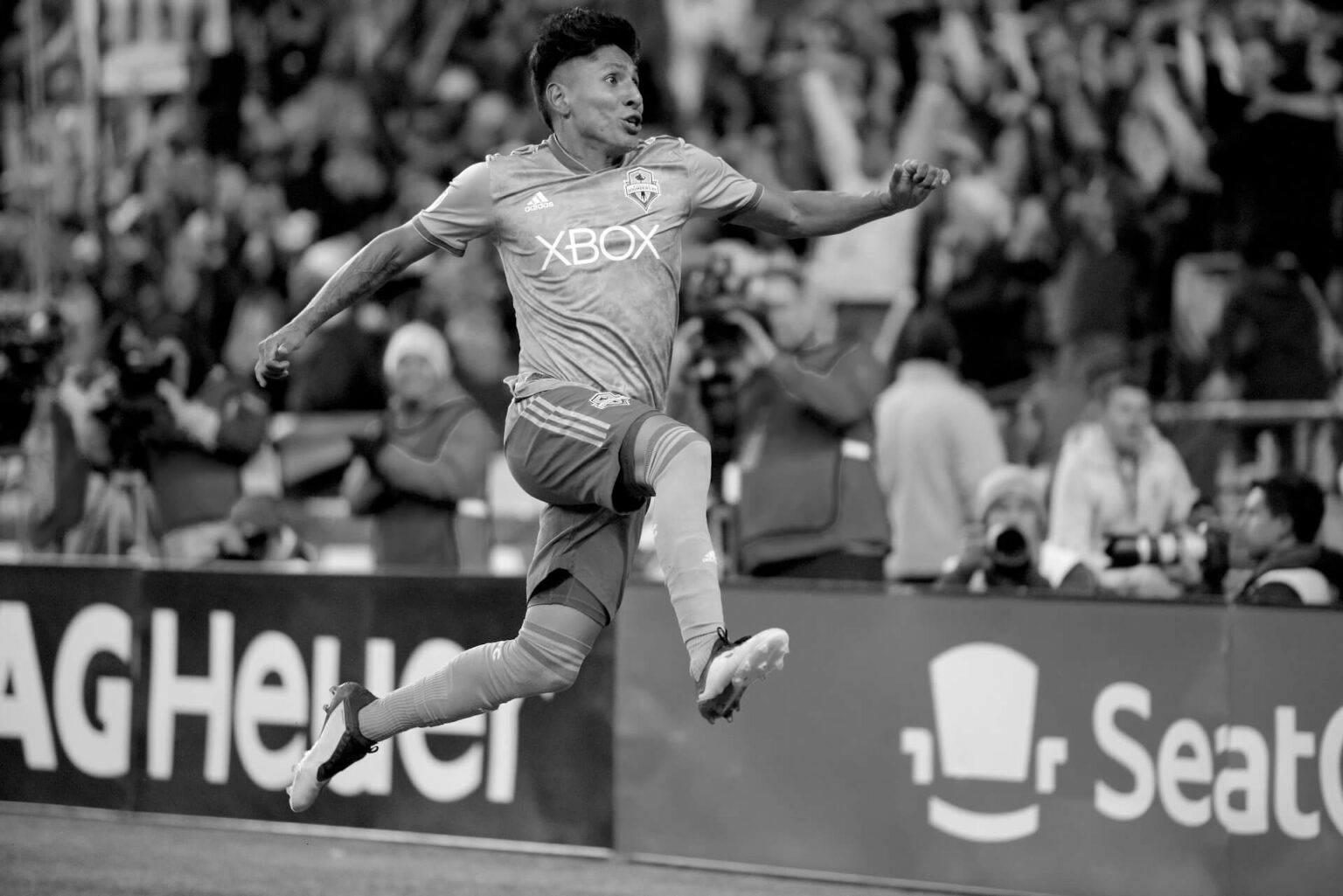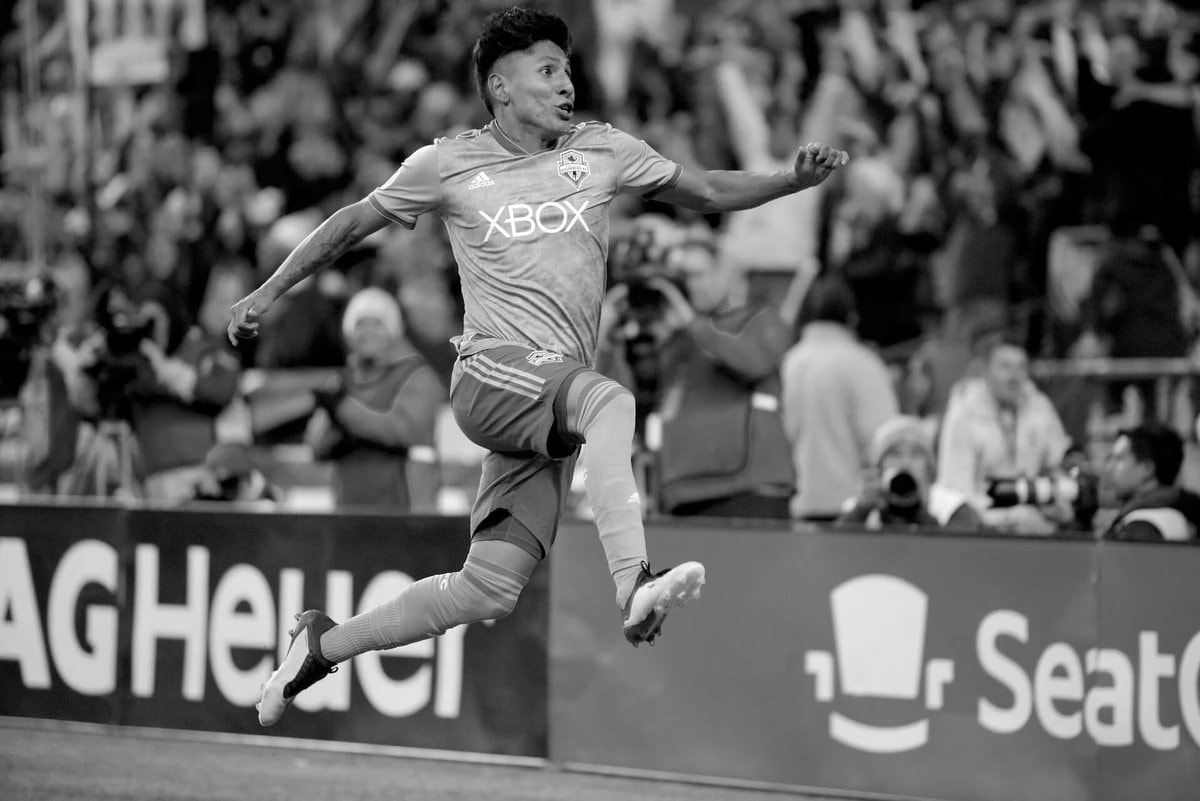 The sports betting industry has come too far for you to be betting on MLS games at mediocre MLS betting sites. However, that doesn't mean that finding the best MLS betting site is easy either. There are numerous factors that need to be considered when selecting the best MLS sportsbook. Let's check them out together.
Promotions, bonuses, and loyalty programs
Whether you are at the beginning of your MLS betting journey or trying to bounce back from a tough loss, bonuses and promo offers can help you get your MLS groove on. The best MLS betting sites offer their customers a large variety of incentives. 
Those can come in the form of generous welcome bonuses, odds boosts, parlay bonuses, loyalty rewards programs, early payouts, and many more. Signing up at an MLS sports betting site with plenty of bonuses and promotions can help your betting mission during the MLS season.
Quality of odds
The MLS season can produce footballing fireworks on pitches across the country, and so can you on some of the best MLS betting sites. But to do so, first, you must ensure you are getting the best value for your money. 
The best MLS sportsbooks have better odds than the lower quality books. When choosing one of these sites, you will get competitive odds and a chance to place bets for higher payouts.
Variety of betting options
Getting an excellent MLS betting experience depends on various factors, and having a long list of betting options at your disposal is one of the most crucial ones. Soccer and betting go together like peanut butter and jelly. That is mainly because of the endless betting possibilities the sport creates. Thus, the best MLS betting sites will always offer a long list of betting markets for each game of the Major League Soccer season.
User experience and user interface
Generous MLS betting promotions, competitive odds, and massive catalogs of betting options bring bettors to the betting sites. 
However, what keeps them there is the level of quality of the design of the platform and the user experience it provides. Because of that, the best betting sites are continually working on creating betting platforms that are easy to use and interact with. 
Mobile compatibility
In today's betting market, online sportsbooks seem to be working overtime to provide their customers with the highest level of convenience. One of the main ways to do so is by providing them an opportunity to enjoy an outstanding betting experience on the go. 
That's why all the best MLS betting sites have super-reliable mobile apps that are stable, easy to use, and have numerous features that keep bettors engaged.
---
Understanding MLS Betting Odds and Markets
Before we dive deep into learning about the plethora of MLS betting markets available at the top-notch American online sportsbooks, we should take a minute to learn about the MLS odds. 
The odds for each MLS betting market can be presented in three different ways, and although you will probably stick to just one of them, it doesn't hurt to know them all. Here is how they look.
Fractional –

Popular among the Brits, the Fractional odds are usually displayed either as a fraction (e.g., 8/1) or a ratio (e.g., eight to one).

Decimal –

Bettors can usually find Decimal odds in European sportsbooks, and as the name suggests, they are displayed in decimal numbers (e.g., 1.50, 2.10). To find out the payout when using decimal odds, you need to multiply the amount of your bet by the odds. If you place a $100 bet on odds of 1.50, your potential payout will be $150.

American –

These odds are displayed as three or four-digit numbers with a plus or minus sign in front of them to indicate the favorite and the underdog (e.g., -110, +600).
Now that we learned how online sportsbooks show the slightly different odds, let's get to the fun part and see the most popular MLS betting options.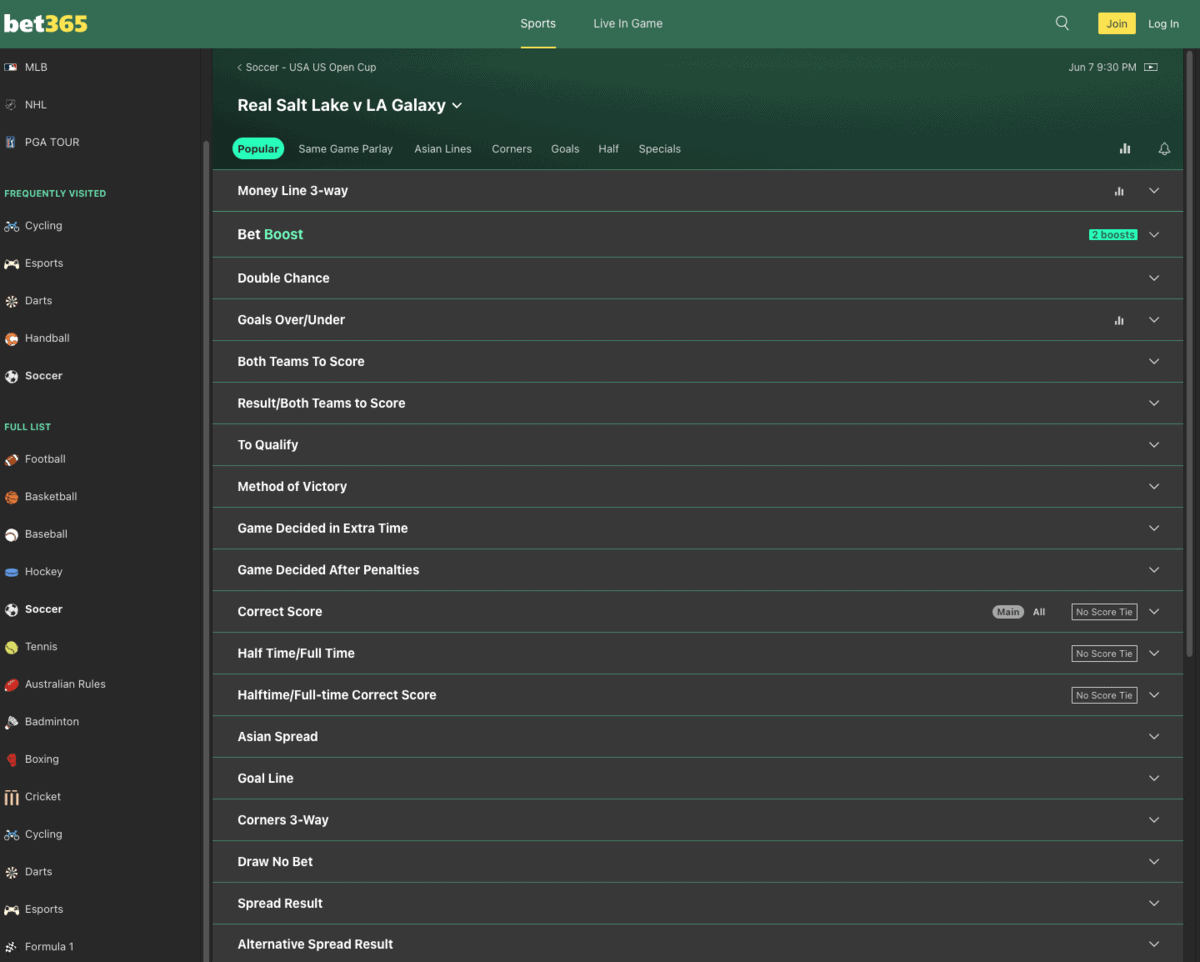 Moneyline
Moneyline bets are the most common betting options available in any sport. When you place Moneyline MLS bets you are predicting the winner of the match. 
Moneyline (3-way)
Unlike the classic Moneyline MLS bets, the 3-way Moneyline bets let bettors predict who will be the winner, but they also get a third option, which is a draw. This is, by far, the most popular betting market among soccer and MLS fans.
Point Spread
In search of a way to even out the difference in quality between teams, betting sites have come up with Point Spread wagers. In Point Spread wagers, the underdog is given an advantage in goals or the favorite starts with a handicap. So, by placing a Point Spread MLS wager, bettors are predicting who will be the winner after the handicap is applied.
Total (Over/Under)
Another common betting market that can turn the fun of watching any MLS match up a notch. For each MLS game, the bookmakers come up with different sets of amounts of goals that might be scored. By placing Total bets, bettors predict if the number of total goals scored during the match will get over or under the amount proposed by the sports betting site.
Futures
If you believe that MLS betting is a marathon, not a sprint, then Futures bets are the bets for you. As the name suggests, by placing a Future bet, bettors predict the winner of an event that will occur in the future. The odds for the particular bet get locked the moment you submit it. Some of the most popular Futures during the MLS season include MLS Cup Winner, MLS Golden Boot Winner, MLS Conference Winner, MLS Supporters Shield Winner, and more.
Parlays
If you are familiar with sports betting, chances are you already know what Parlays are. When creating an MLS parlay, bettors place two or more individual bets and integrate them into one wager aiming for a higher potential payout. In order to win the parlay, bettors need to win every leg from it.
Props
Prop bets are where MLS betting gets really, really intriguing. When placing MLS prop bets, bettors are gambling on occurrences during an MLS event, not necessarily connected to the final score of the game. When it comes to the selection of MLS Props, it's safe to say that the sky's the limit. 
Let's check out some prop bets American bettors can find at most MLS gambling and betting sites. 
Team to Score First

Team to Score Last

Time of First Team Goal

High Scoring Half

Double Chance

Exact Goals Scored

Correct Score

Total Corners

Both Teams to Score

Team to get Clean Sheet

First Player to Score

Anytime Goalscorer

Player to Get Booked

Player Shots On Target
A quick research will show you plenty of other Prop bets that can improve your betting experience and keep your betting spirits high during major soccer league events.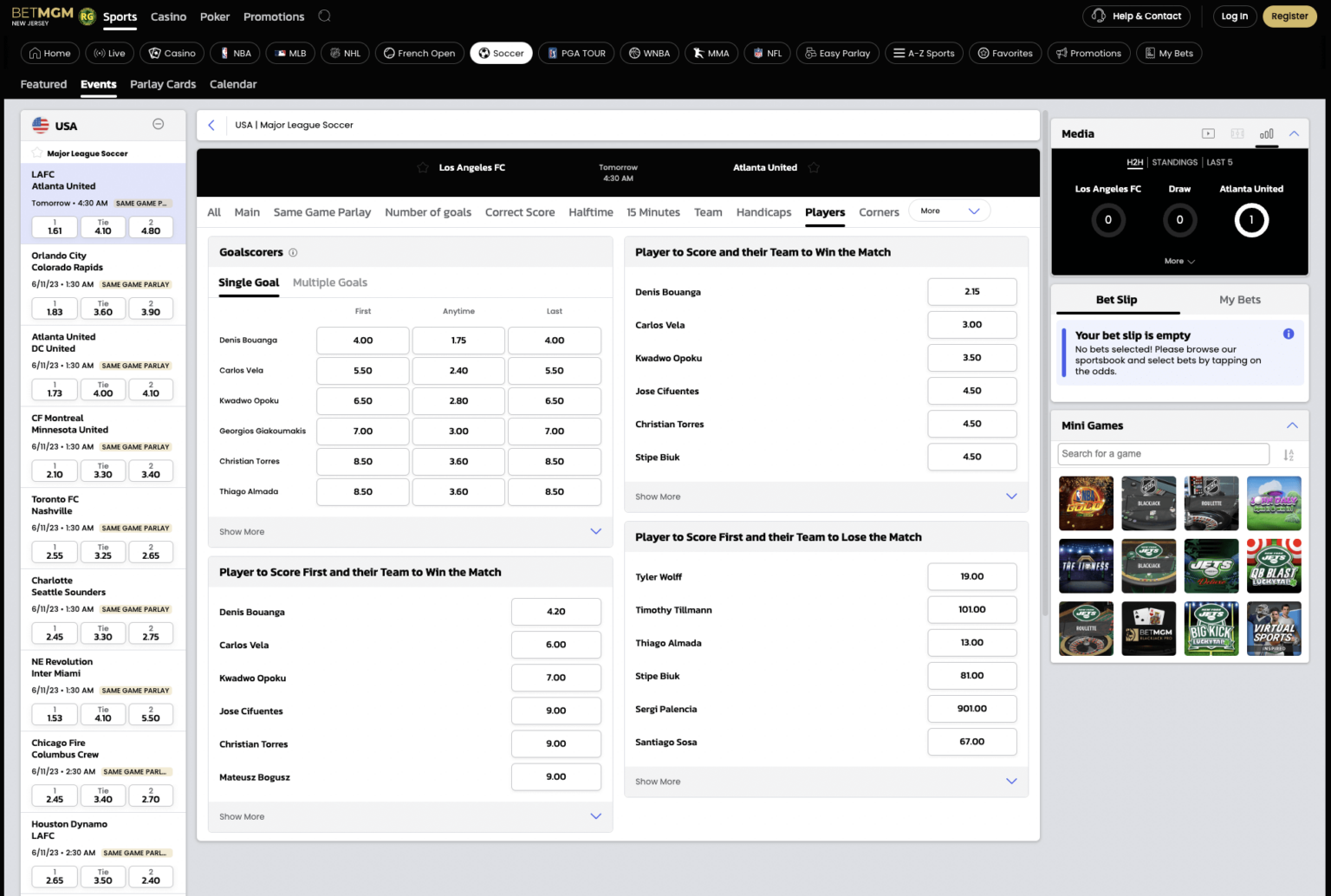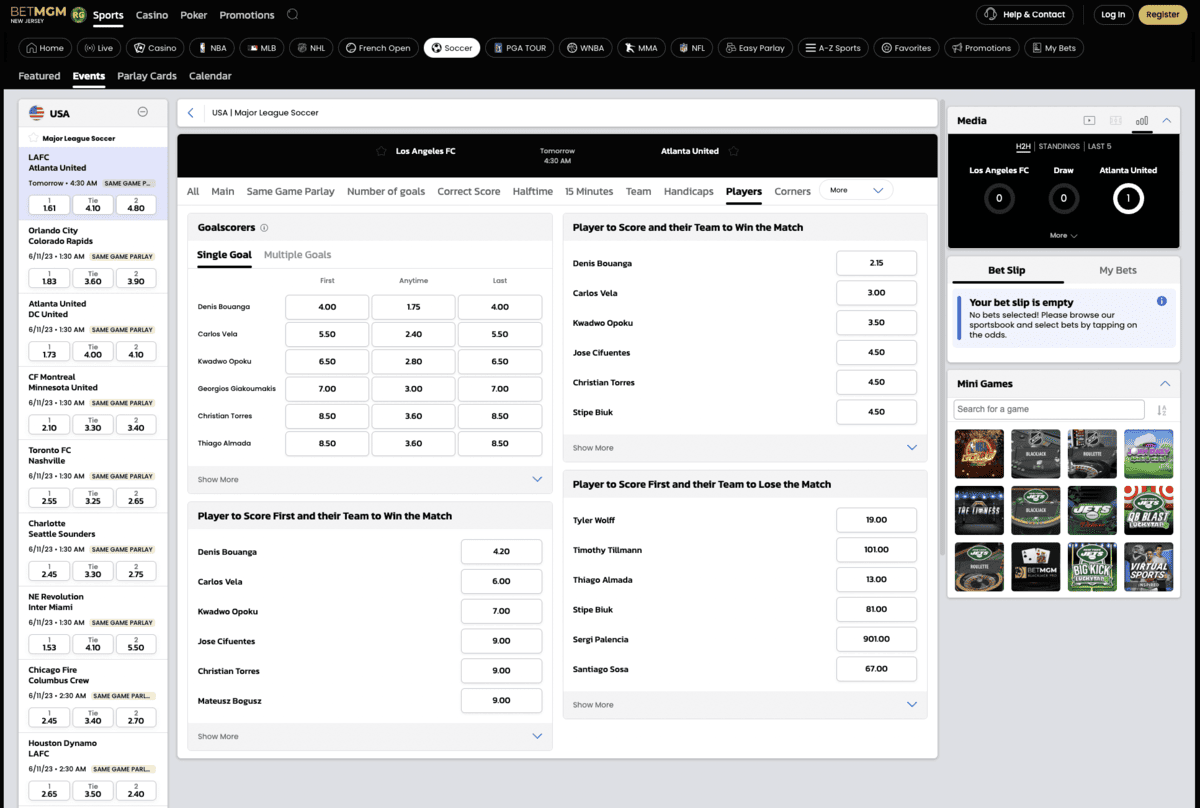 ---
MLS Betting Odds Example
We've seen all the possible ways the odds may look and learned about some of the most common MLS betting markets offered at your favorite MLS sportsbook. Now it's time to learn about reading and interpreting betting odds when betting on MLS online or at land-based MLS sportsbooks. Let's check out an example of a standard Moneyline 3-way bet for an MLS game.
New York City FC (-106)

Draw (+275)

New England Revolution (+260)
If there is a minus sign in front of the odds, then the odds show how much the bettor needs to place on the particular bet to win a profit of $100. If the sign in front of the odds is a plus, then the number shows the profit the bettor will get if they place a $100 bet. 
So, if you place a bet on New York City FC to win the game in regular time, you will have to bet $106 in order to get a $100 profit. On the other hand, placing a $100 bet on the New England Revolution to win the game in regular time will result in a profit of $260. Betting $100 at +260 on the Draw means you will win $360 if the match ends without a winner after the final whistle.
---
MLS Betting Strategies and Tips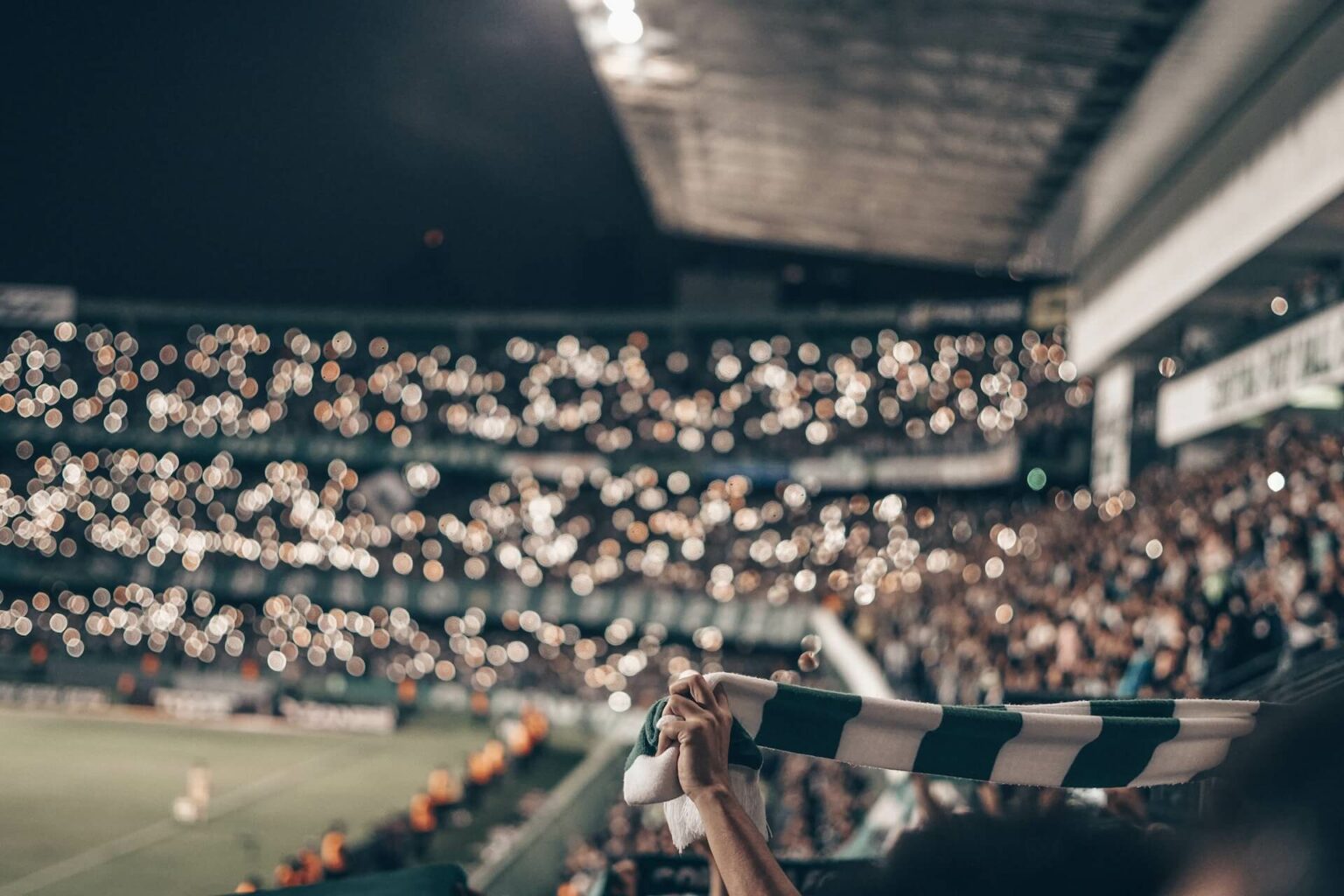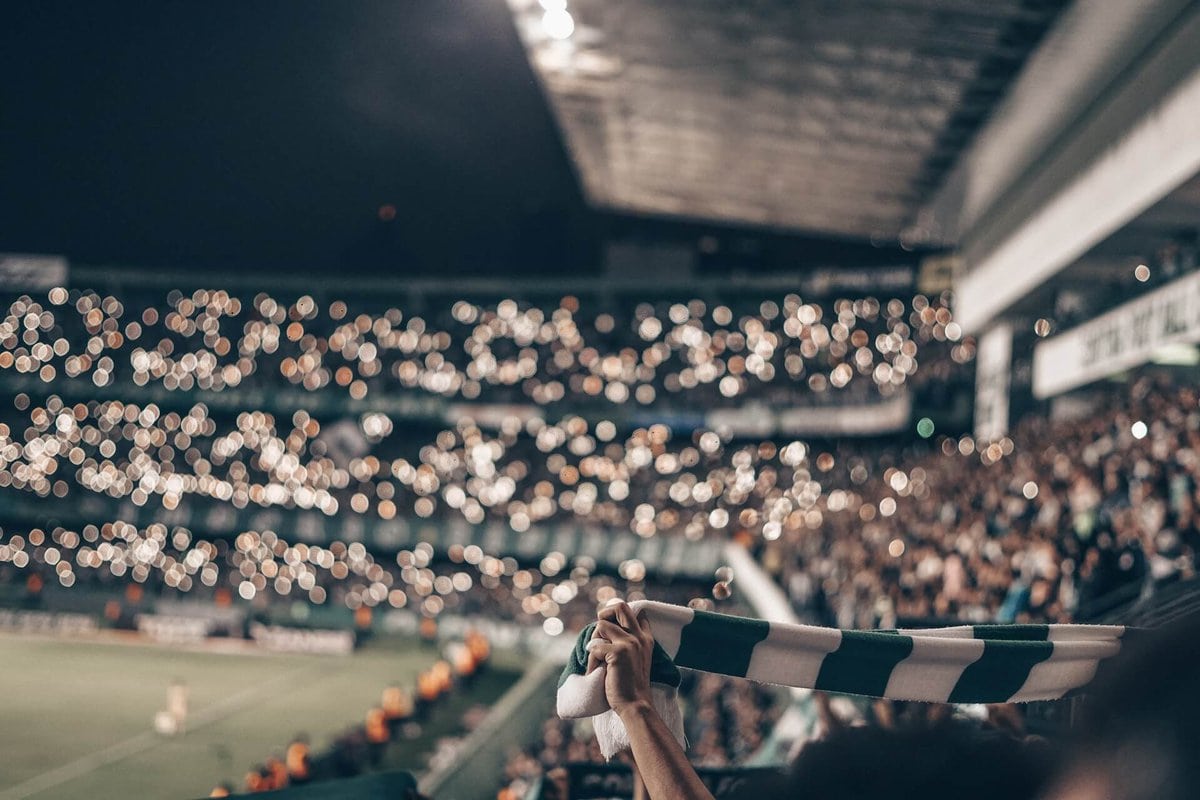 When it comes to winning MLS bets, there is no magic button that can make your betting campaign profitable. However, there are numerous key factors that are affecting the final outcome of each MLS match, and luckily for you, there are helpful MLS betting tips and strategies based on those key factors that can give you a leg up.
Pay attention to the current form
The first stop on everyone's MLS soccer research is the MLS table, and that is expected. Checking every team's position on the league table is a great starting point. However, the thing that will give you the whole picture of what's going on at the moment is the current team form. 
Momentum in soccer is everything. And while a leopard can't change its spots, the team form changes everything, at least betting-wise. The team form shows you the current state of the soccer team, their goal tendencies in the past few games, their approach, and their present style of play. And that can tell you a lot more than the team's position on the table.
Stay up to date on the latest MLS news
Although soccer is a team sport, every advanced soccer philosophy and the tactics that come with it rely on a few key positions whose absence can be detrimental to the overall performance. An injury affecting the key holding midfielder, the Enganche, or any player whose leadership elevates the entire team can impact the performance and put your betting stakes at risk.
To avoid such inconveniences, be ready to dedicate time to stay up to date on the latest MLS news. Key players can miss games due to injuries, fatigue, international duties, or off-pitch issues.
Bankroll Management
Betting on MLS is exciting. However, no one should bet more than they can afford to lose. And although understanding soccer and staying up to date with all the latest MLS news can certainly grease the MLS betting wheels, learning how to manage your bankroll is what separates the wheat from the chaff.
Luckily for bettors willing to learn, there are plenty of bankroll management tips that can teach them how to handle their betting money. Let's take a look at some of them.
Specify the size of your bankroll and stick with the decision.

Be conservative with your unit size, and never bet more than 3% of your bankroll on a single MLS match.

Create a spreadsheet to track all your bets and their results. Use the data to recognize possible patterns in your betting.

Learn about all the main bankroll management strategies. However, stick with the Flat model, and avoid the Kelly criterion

model unless you consider yourself an experienced MLS betting veteran.
---
How to Bet on MLS: Step-by-Step Guide
Getting started with MLS betting online is very simple. All you have to do is follow the steps from our guide.
Visit the website of your MLS sportsbook of choice or download the official app from the App Store if you use iPhone or iPad or the Google Play Store if using an Android Device.

Click on the Register or Sign Up button

Fill out all the required fields by entering your personal details

Activate your account and sign in
The next stop on your road to MLS betting is the cashier section, where you need to select one of the available payment methods and enter your payment details to make your first deposit.
The withdrawal process is almost identical. You choose the Withdraw option, select one of the supported banking methods, and you enter the amount you want to be withdrawn from your betting account.
Once you successfully make your first deposit, you can follow these steps to place your first bet.
Choose soccer from the list of offered sports

Select MLS from the list of available competitions

Select one of the offered MLS games

Choose your preferred betting market

Enter the amount you want to bet.
The process for placing live bets is seamless as well. Once you enter the Major League Soccer section, besides the upcoming MLS games, you will also see all the ongoing MLS games and their current results. By clicking on one of the live MLS games, all the available betting types offered for it will show up on the screen, so you can choose the one you prefer and enter the amount you want to put on that particular wager.
---
MLS Betting Sites: A Comparative Analysis
It's safe to say that the average bettor is living the best time for betting on soccer games during the MLS season. The sports betting market is home to plenty of highly-reputable MLS betting sites that offer their customers long lists of MLS betting options for all the Major League Soccer games. Here are our top 5 best MLS betting sites.
🥇#1 Caesars Sportsbook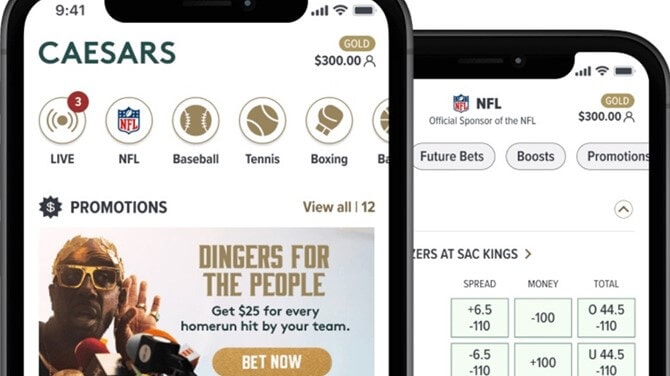 ✅ Pros:
Massive offer of MLS betting types

Great selection of betting types for live betting

Reliable live-streaming feature

New Betting App
❌ Cons: 
When it comes to betting on soccer games, not many betting sites can compete with the selection of betting lines available at Caesars Sportsbook. And although currently available in only 4 states, its live betting and live streaming platforms alongside the generous welcome bonus that gets each new bettor up to $1,250 back in Bonus Bets, puts Caesars as one of the top contenders for a seat at the MLS betting throne.
Promo Code: GUSA1000
$1,000 First Bet on Caesars
21+. T&C Apply
21+. T&C Apply
Promo Code: GUSA1000
Massive welcome bet offer
Earn Caesars Rewards
Promo Code: GUSA1000
$1,000 First Bet on Caesars
21+. T&C Apply
21+. T&C Apply
---
🥈#2 DraftKings Sportsbook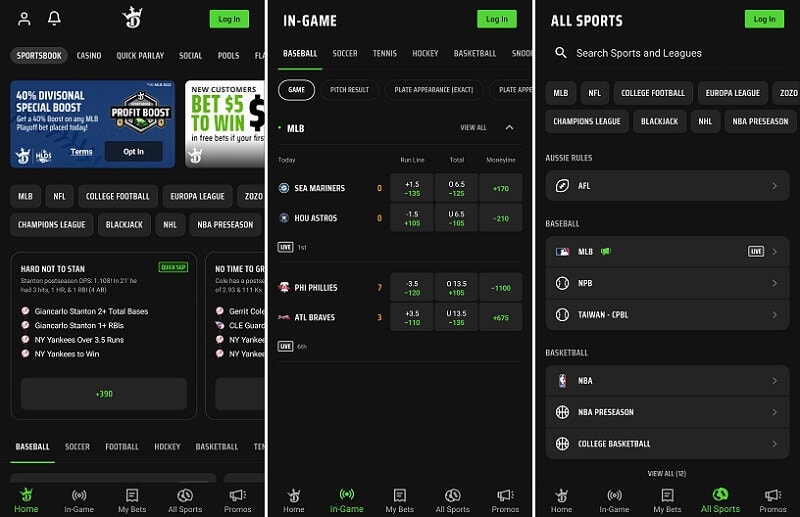 ✅ Pros:
Lowest minimum deposit limit

Some of the best odds for various types of Player Props

Best MLS mobile app in the industry
❌ Cons: 
Lower odds for futures compared to some competitors 
It's hard to go wrong with an online sportsbook, where by depositing just $5, you get access to some of the best odds for various types of MLS bets, live betting, live streaming, and plenty of other features, all packed in the best mobile app in the betting industry. DraftKings is home to millions of sports bettors, and their MLS betting section is one of the numerous reasons for it.
Up To $1,000 Deposit Bonus
21+. T&C Apply
21+. T&C Apply
The best sportsbook
Amazing odds & offers
Awesome betting app
Up To $1,000 Deposit Bonus
21+. T&C Apply
21+. T&C Apply
---
🥉#3 BetMGM Sportsbook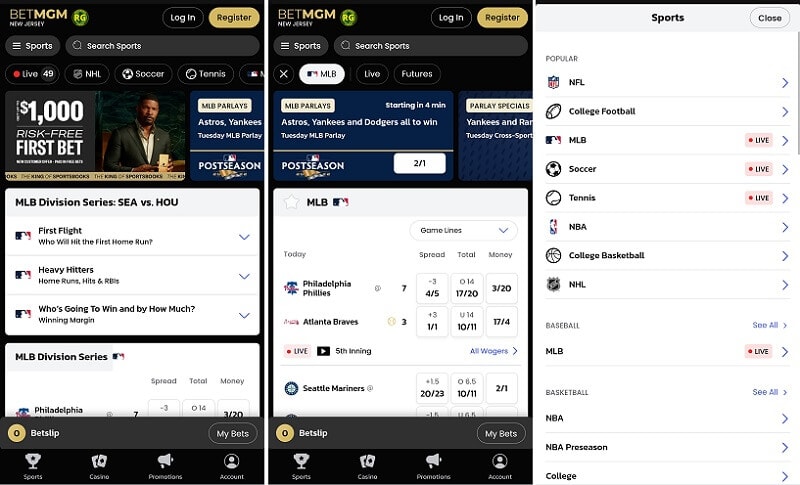 ✅ Pros:
Generous deposit bonus and rewarding loyalty program

Remarkable live streaming feature

Great MLS betting lines and MLS match combo bets
❌ Cons: 
The accessibility of the website can be improved
As one of the most reputable brands in the industry, BetMGM offers MLS fans an incredible betting experience thanks to its selection of betting types, reliable live streaming, and live betting platform, and the most rewarding loyalty program on the market.
By applying the promo code GAMBLEUSA today, each new bettor who places their first wager on any sport, including MLS soccer, can get up to $1,000 back in Bonus Bets if the bet loses.
Promo Code: GAMBLEUSA
Up To $1,500 In Bonus Bets
21+. T&C Apply
21+. T&C Apply
Promo Code: GAMBLEUSA
Super fast payouts
Live streaming
Promo Code: GAMBLEUSA
Up To $1,500 In Bonus Bets
21+. T&C Apply
21+. T&C Apply
---
🎖️#4 FanDuel Sportsbook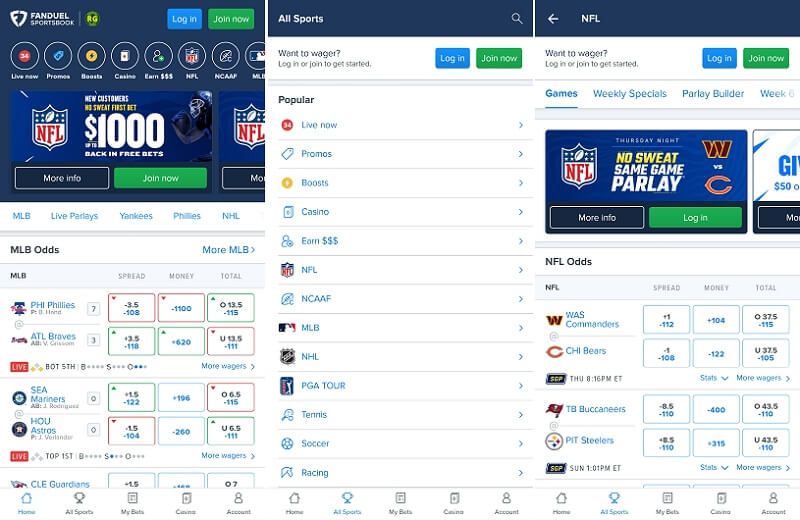 ✅ Pros:
Great first deposit bonus and rewarding reload bonuses

Decent variety of odds boosts and promo offers for MLS soccer and other sports

Numerous MLS same-game parlay options
❌ Cons:
Considerably lower odds for some MLS betting types
Those familiar with sports betting are probably already acquainted with the famous $2,500 No Sweat First Bet that gets new customers at FanDuel up to $2,500 in bonus bets back if their initial cash bet loses.
Although the offer is among the best in the business, FanDuel has plenty more to offer. The sportsbook is home to some of the most intriguing MLS same-game parlay options and has a plethora of promos to keep you busy throughout the MLS season. 
Both Fanduel's mobile app and web platform are designed in a user-friendly manner. That makes navigating through the wide selection of MLS bets a pleasant experience.
Bet $5, Get $150 In Bonus Bets
21+. T&C Apply
21+. T&C Apply
Convenient banking
Massive choice of sports
Bet $5, Get $150 In Bonus Bets
21+. T&C Apply
21+. T&C Apply
---
🏅#5 PointsBet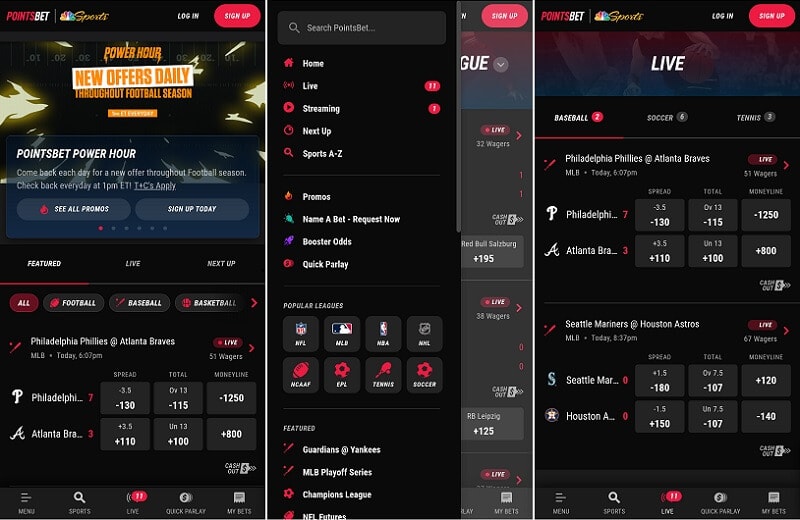 ✅ Pros:
Game-changing

PointsBetting feature

Cash Out and Partial Cash Out options that let you secure your winnings or cut potential losses

Lightning bets
❌ Cons:
Lack of promo offers for MLS and any other major soccer league

No possibility of casino gaming
Although considerably less popular than most big-name competitors, by creating various interesting features PointsBet has earned its spot among the best betting sites for betting on games from the MLS season. The platform has a great first deposit bonus, offers competitive odds for most MLS betting types, and is the only sportsbook to offer its customers a points betting format.
10 x $100 Second Chance Bets
21+. T&C Apply
21+. T&C Apply
Awesome live betting
Multiple bet types
Huge range of sports & markets
10 x $100 Second Chance Bets
21+. T&C Apply
21+. T&C Apply
---
MLS Betting Trends and Statistics
With the incredible rise of technology, the amount of data available for analysis is constantly increasing, and due to that, bettors are gaining access to a plethora of new resources for statistics and advanced analytics methods and approaches that can impact MLS betting.
Today's MLS fans don't get their information only from the official MLS website, where they can check all the team and player data. They also have access to a broad selection of reliable third-party sources that provide them with exceptionally advanced performance data.
Although having access to such data does not necessarily guarantee success on the betting slips, data and analytics can play a crucial part in every MLS betting journey. By utilizing data, MLS bettors can make more informed decisions, identify potential patterns in the performance of a particular team or player, come up with mathematical models that will help them make a decision based on stats rather than their biased opinions, and ultimately develop a winning betting strategy.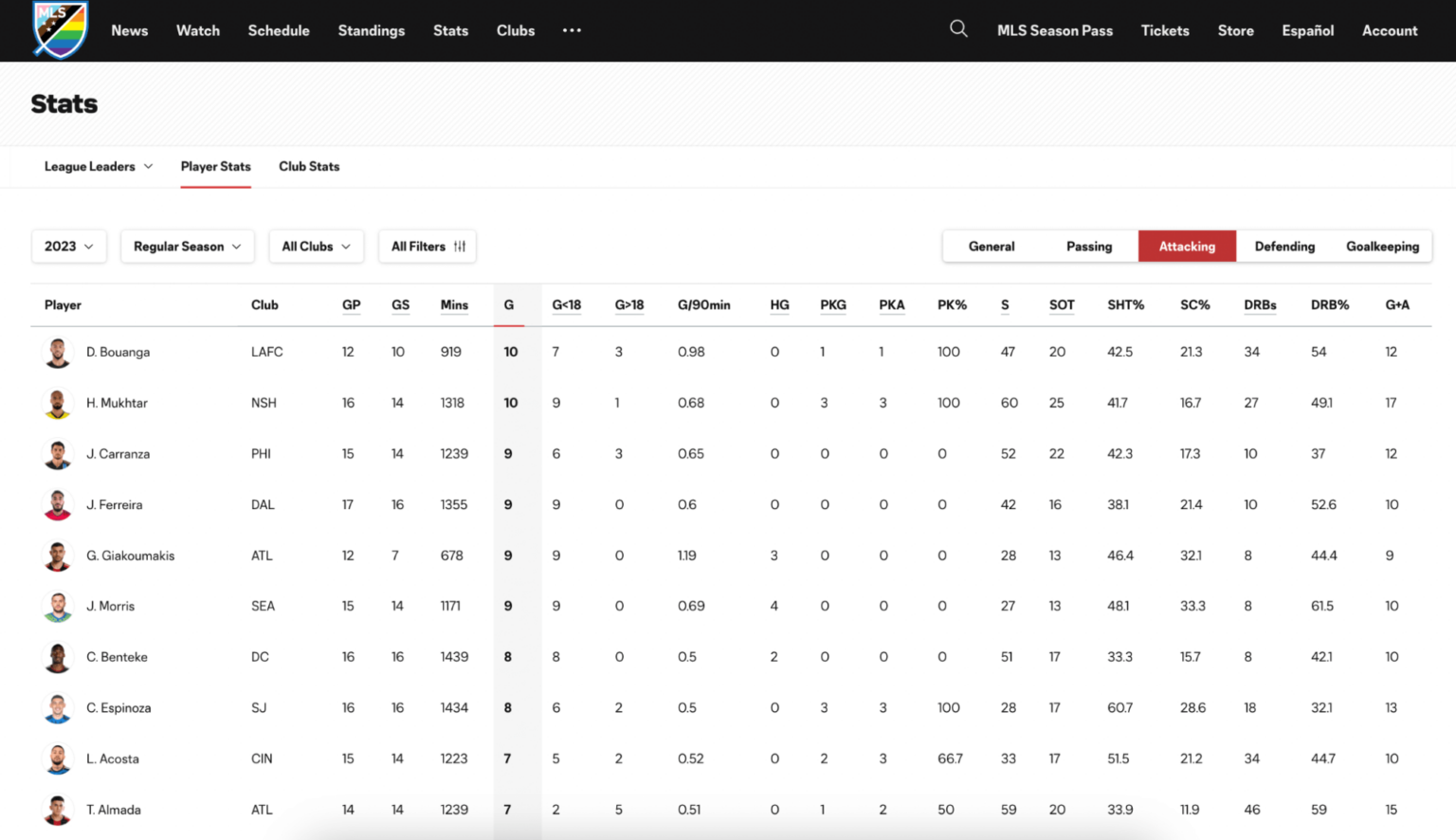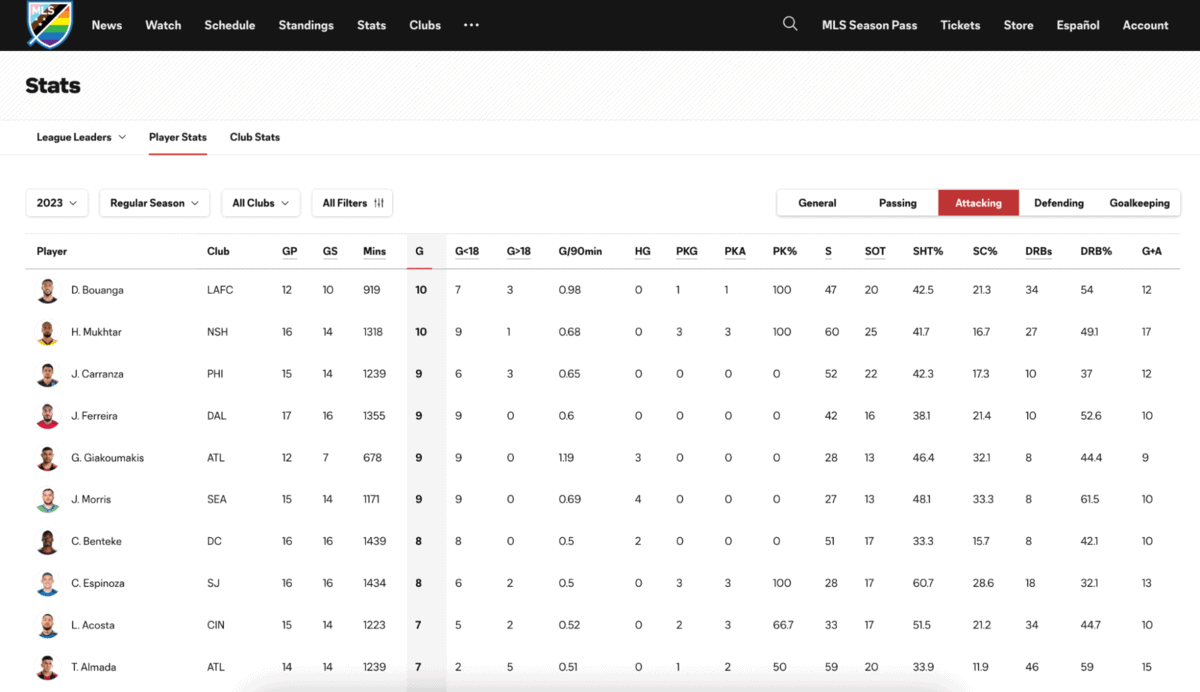 With the continuous advancement of technology, we, as bettors, will get even bigger access to reliable sources of information. This situation will create a landscape in which data and analytics will play an even more vital part in sports betting due to the potential invention of more advanced analytics techniques and higher use of artificial intelligence.
---
FAQs
How can I start betting on MLS matches?
Starting your Major League Soccer betting journey is simple. Create an account at one of your preferred online MLS sportsbooks, make your first deposit, select MLS in the soccer section, and place a bet on one of the offered betting markets from whichever MLS game you like.
What types of bets can I place on MLS matches?
Moneyline bets, bets against the spread, over/under bets, and futures are some of the most common bets you can place on MLS games online. If you want to dive deeper, check out the various prop bets offered at each of the top-rated MLS betting online sportsbooks available to bettors in America.
Are there any specific strategies for MLS betting?
While there may not be many strategies specifically created to help MLS bettors, be ready to dedicate time to learn some of the classic sports betting methods like shopping lines at multiple sportsbooks, paying attention to home advantage, staying up to date with the latest news, understanding statistics and being ready to adjust through in-play betting.
Can I bet on MLS matches live/in-play?
Yes. Most sportsbooks that have MLS online betting offer live betting for games from the MLS season.
Is MLS betting legal?
MLS betting is legal in every state that has sports betting legalized, as long as you are not younger than 21. Bettors from states where sports betting is legal are allowed access to sportsbooks operating under a license issued by a US government body.