Gamble USA strives to improve your online gambling experience. We aim to help you play safely, make informed decisions when gambling, and increase your betting knowledge through our guides.
We adhere to strict editorial integrity; our content may contain links to products from our licensed & legal US partners.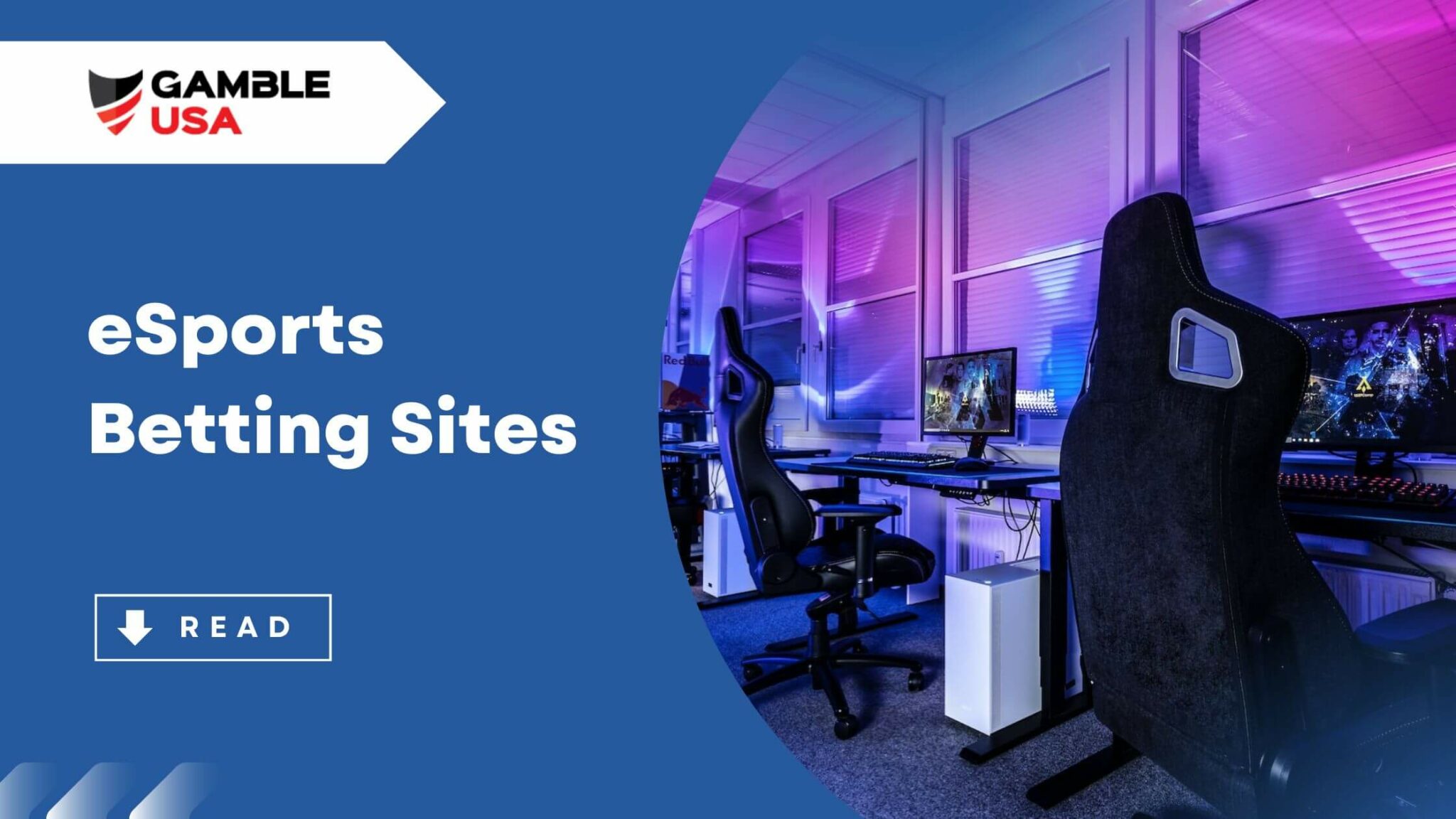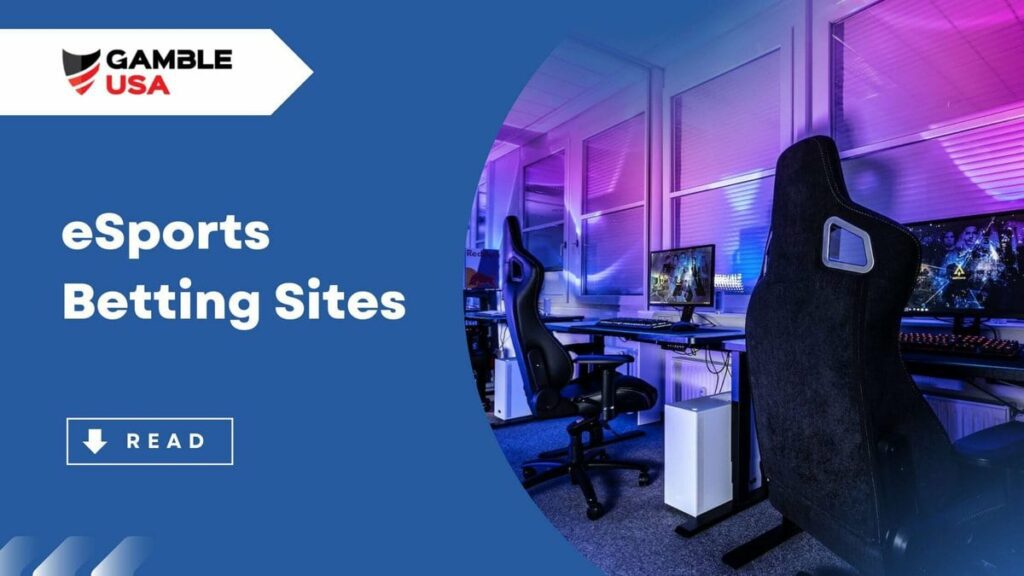 Betting on Esports is all the rage today. The 2019 esports market saw spending of $1bn following a 27% yearly increase (New Zoo), while League of Legends World Championship 2018, a massively loved esports game, attracted close to 100m online viewers (Rift Herald) with total wagers coming close to $8bn in 2019.
While 13 US states are currently legal for eSports betting online, many states are still currently unlicensed and betting is not allowed in them. While being careful to bet legally by state, we also advise you to avoid offshore betting sites. It's better to stick to a safe path of legal US esports betting sites which we cover here in detail – from the best esports betting sites you can legally wager on in the US and how to bet, to available esports markets for fans.
---
🏆 Best Legal eSports Betting Sites 2023
A top pick of legal esports betting sites today would likely include DraftKings, BetRivers, Bet MGM, FanDuel, and Caesars, who are also big names in the legalized sports betting world. They hold licenses and have some worthy benefits:
Keep reading for a brief overview of the best legal esports betting sites in the US.
---
🥇#1 DraftKings Sportsbook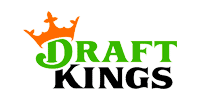 DraftKings Sportsbook, also known as 'the game inside the game', is a legal modern daily fantasy sports and casino site where you can compete for cash prizes or the title of 'Fantasy Phenom'. DraftKings allows you to draft a line-up and compete against friends and rivals. The DraftKings bonus welcome offer is awesome, and you can take your pick from a large range of esports including American Football, Football, NBA, Golf, NHL, MMA, MLB, NASCAR, and CFL. A top esports fantasy game on this site is League of Legends (LOL).
You can make deposits of just $5 at DraftKings, and there is a good variety of payment options. These can be managed on the site or through the DraftKings handy sportsbook app, which is available for both IOS and Android devices.
🎁 Welcome Bonus: A 20% boost on your first deposit, up to $1,000
Expert Comments:
"DraftKings covers all the top CS:GO and LOL tournaments, and provides long odds on its top bets. It is my go to place for eSports betting and has some pretty flexible bonus offers that can be used on eSports and other niche sports."
– Paul Ricci (Chief Sports Editor)

---
🥈#2 BetRivers Sportsbook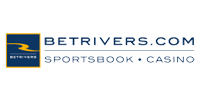 There are plenty of fabulous sportsbooks online in the US and BetRivers is one of them. This legal site in many states offers competitive lines and odds for esports betting and inarguably has one of the best welcome offers, that you can put to good use on your eSports bets. There's a huge range of sports and betting markets, support for live betting, and a seamless user experience.
At BetRivers, there are eSports bets on all the most popular games, including LOL, Dota 2, Overwatch 2, Rainbow 6 and CS:GO. You can bet on events from all over the world here, but for the top leagues, the betting markets are more extensive. There may even be a few SGPs provided on those eSports competitions – something all bettors should look out for.
🎁 Welcome Bonus: A 100% Match on Your Deposit, Up to $1,000
Expert Comments:
"Not many eSports betting sites can match BetRivers in terms of coverage. I have enjoyed betting on many different eSports tournaments and tested my luck on many games, including CS:GO and Rainbow 6. Keep your eyes peeled for Pro Leagues, as games in these competitions can have loads of betting options."
– Oliver Dickinson (Sports Editor)

---
🥉#3 BetMGM Sportsbook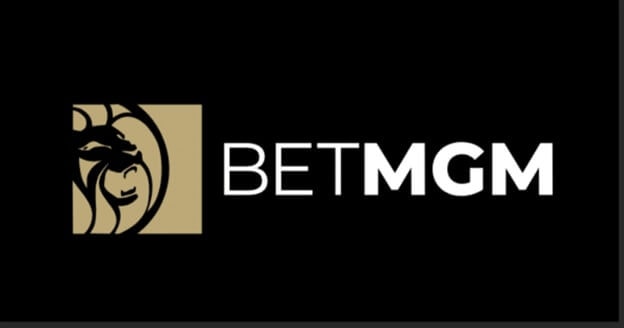 Another top pick for us is BetMGM Sportsbook, for its deep well of market offerings and niche sports. It's legal in many states and has an exclusive offer of up to $1,500 bonus bet when you use their welcome promo as a brand-new player.
BetMGM runs on high-powered software, ensuring that the platform is reliable, without persistent technical issues and lagging. The betting app makes mobile betting extremely convenient, with all the top eSports events and betting promotions accessible through a couple of taps. The sportsbook covers a good range of eSports, including LOL and CS:GO. The only issue bettors may take issue with is that it does not offer bets on all international events, and sometimes betting markets are only offered a few days before an event starts.
🎁 Welcome Bonus: Bonus Bets Worth up to $1,500 if You Lose Your First Bet
Expert Comments:
"BetMGM has a fantastic welcome bonus for newcomers that can be used for many eSports bets. The platform is a breeze to use and you can take your eSports betting to new levels with its interesting betting markets. My only complaint is that these bets are only available just before a game starts, so sometimes I will not see any eSports bets at all."
– Damjan Spajić (Sports Editor)

---
🎖️#4 FanDuel Sportsbook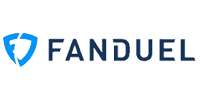 FanDuel is a great licensed go-to US esports betting sportsbook offering several sports markets and a great up to $1,000 match deposit welcome bonus – and it's great for DFS and esports betting. FanDuel, like DraftKings, is one of the top players in the fantasy sports industry, where daily fantasy is like fantasy sports in fast motion. In traditional fantasy sports, you pick athletes, and the winner is based on how well those players perform over a season. In daily fantasy, the process is squashed into a day or weekend!
FanDuel was among the first sportsbooks in the US to open its doors to eSports betting. The sportsbook prices its bets with some highly competitive odds. It does all the basics, providing standard betting markets on eSports events and occasionally giving bettors more options on bigger games. FanDuel has several features that bettors can take advantage of, including its generous cash out tool.
🎁 Welcome Bonus: No Sweat Bet Worth up to $1,000
Expert Comments:
"I was extremely excited when FanDuel announced it was going to provide eSports bets, and it has not disappointed. Whether you are new to eSports betting or not, you can take advantage of its lengthy odds and handy features, which, combined with numerous bonuses, gives you loads of possibilities to win betting on eSports."
– Paul Ricci (Chief Sports Editor)

---
🏅#5 Caesars Sportsbook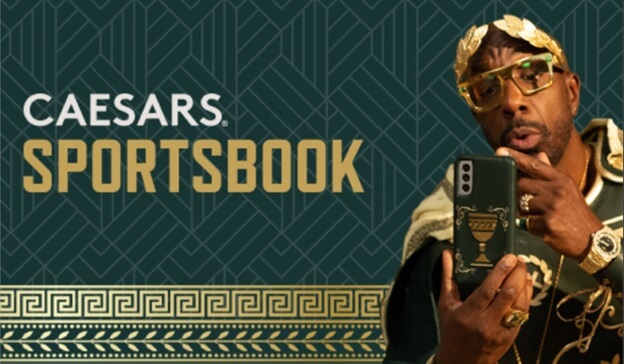 Caesars is one of the biggest names in all of gambling and it now owns William Hill. This esports sportsbook has all the elements of betting for almost any sport so wins on being an all-rounder. It comes with a rewards program so you can receive competitions, freebies, and goodies there. It has casino betting as well. The welcome offer is a first bet on Caesars up to $1,250 as well as 1,000 Reward Credits® & 1,000 Tier Credits.
Caesars has a remarkable betting app, which is easy to use and keeps you updated with all the latest specials and promotions. It may not offer many eSports boosts, but there are plenty of default promotions that can be used almost anywhere. That way, longtime players at Caesars can really build up some big bonuses and hopefully turn them into hard cash.
🎁 Welcome Bonus: Up to $1,250 Betting Credits for New Customers
Expert Comments:
"Caesars is a reputable sportsbook that provides bets on a diverse range of niche sports. I have used the betting app to make wagers on CS:GO and was not disappointed with the betting options or the odds. The sportsbook could offer more prop bets, but I am happy with the standard choices and can make some great parlays bets with my eSports predictions."
– Oliver Dickinson (Sports Editor)

---
🌐 Is it Legal to Bet on eSports Online?
eSports betting USA is legal online, but it does depend on what state you live in. At present, 13 states in the US have legalized esports betting. In New Jersey, Pennsylvania, West Virginia, Nevada, Oregon, Colorado, Iowa, Indiana, Michigan, Virginia, Tennessee, New Hampshire, Washington, and New York, eSports betting online is legal if all players involved are 21 and over in age.
Some states haven't set out rules around esports betting USA yet – Arkansas, Illinois, Delaware, Michigan, Mississippi, Montana, New Mexico, Oregon, Pennsylvania, Rhode Island, and Wisconsin. Indiana and Iowa legalized sports betting apps but outlawed esports betting because competitions often involve under 18 years old players. Further down the page we cover this matter in further detail.
---
❓ How to Pick the Best eSports Website
When it comes to picking the best eSports betting USA websites, there's a lot of choice and sites are very competitive on welcome offers. It is important you avoid offshore sites when considering which sites to use and choose only those with licenses within the US for your own security and safety. Be sure to check the wagering requirements and terms of each site and game. Examples of bonuses on some of the top US-licensed sites are set out in the below table with information on eSports markets and live betting eSports by website.
| Sportsbook | Welcome Bonus | Esports Markets | Live Betting eSports |
| --- | --- | --- | --- |
| DraftKings | Free entry to a daily fantasy sports contest with your first deposit – play 1 day fantasy football to win cash. Deposit match bonus of up to $500. Customer's first deposit (min. $5) bonus funds are site credits only. Bonus equal to 20% of deposit amount, not to exceed $500 (deposit $2,500 to receive bonus of $500). Playthrough requirements apply | Fantasy esports includes League of Legends, Daily Call of Duty, Daily Fantasy CS:GO, Rocket League, NASCAR, EuroLeague Football, Tennis, XFL, DOTA2, Valorant, DraftKings FC, Hockey, American Football, College BasketBall, Golf, iRacing, Baseball, UFC and more | Live betting eSports |
| BetRivers | 100% deposit match up to $250. | Includes DOTA2, Counter-Strike, Valorant, League of Legends, Global Offensive, Overwatch, Star Craft II, Heroes of the Storm, SMITE, Vain Glory, Call of Duty, Halo, Crossfire, Clash Royale and World of Tanks. | Yes, live betting eSports |
| FanDuel | Risk Free bets first deposit up to $1000. Occasional limited time offers available, check their website when signing up for potential offers. | Fantasy Sports: NFL, NBA, NHL, MLB, SOCCER, CFB, GOLF, CFB TENNIS, NASCAR, WNBA, CBB.NFL Daily Fantasy, | Yes – live betting eSports |
| Caesars Sportsbook | Up to $1001 match deposit welcome offer. | Includes NFL, MLB, PGA, NASCAR and niche sports too like Table Tennis, Lacrosse and Snooker. | Yes, live betting eSports |
| BetMGM | $1,000 risk free bet. | Fantasy Sports: NFL, NBA, NHL, MLB, SOCCER, CFB, GOLF, CFB TENNIS, NASCAR, WNBA, CBB.NFL Daily Fantasy, | Yes, live betting eSports |
---
📈 Why eSports betting could be the next big thing
Most bettors still feel more comfortable with a traditional betting site over an eSports betting site. This is only natural as eSports is still a new concept and most will not have heard about the Rocket League and would prefer to risk their hard-earned money wagering on a traditional sport. However, things are changing, and placing an eSports bet is quickly becoming as common as wagering on a traditional betting market.
eSports is one of the fastest-growing new trends in the entertainment industry. This virtual sports world began in South Korea less than 20 years ago and is now a billion-dollar industry. Unsurprisingly, the USA has been a central figure in this rapid development process. Some of the most passionate video game fans in the world live in America so it shouldn't come as a shock that it is also home to lots of eSports bettors.
It has been reported that the USA is the second-biggest gaming market globally. Additionally, American games developers and publishers such as Epic Games, Activision Blizzard, and Electronic Arts are some of the biggest brands in the gaming world. US esports betting sites sensed an opportunity and capitalized on the increasing popularity of eSports betting to cover any major eSports event or annual tournaments.
American operators are keen to provide punters with a range of classic sports and videogames wagering. Consequently, eSports betting USA could quickly become a massive force.
---
🔥 eSports Betting Categories & Markets
Firstly, there are different types of online eSports betting sites – from your standard sports wagering sites to fantasy sites with bets on fantasy games including fantasy sports involving multi-players or player versus player. Then, there are varying sports markets you can access such as NHL Hockey, American Football, and Golf or fantasy esports games – it's so varied. But of key interest here is the betting classifications for esports. Esports falls under four main betting categories namely, traditional esports betting, skins betting, fantasy esports, and esports competition betting.
Traditional eSports Betting
Traditional esports betting is your more straightforward 'out of the tin' kind. It's where wagers are placed on the outcomes of other people's matches using real money, like spectators betting on the outcome of a football game.
Skins Betting
Skins betting is a type of betting where wagers are placed on games using in-game skins, usually through unregulated gambling websites. Skins are game-specific items used virtually and traded by players as currency instead of real money. Much of esports gambling is built on skins as currency. We don't advise you to bet using skins as this is largely an unregulated form of betting today – stay away for now from these types of sites.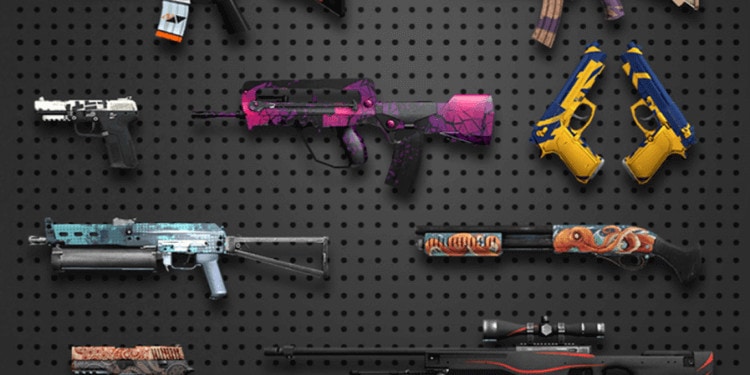 Fantasy eSports Betting
Fantasy esports betting is a type of betting that occurs on daily fantasy sports sites like DraftKings' contests involving esports competitions. Fantasy esports contests are legal in most US states and are classified as fantasy sports contests rather than sports betting. Additionally, fantasy esports games like Fortnite and Overwatch are growing in popularity and the pool prizes today are huge and in their millions!
Competitions & Tournaments
The fourth type of betting here is esports competitions, where wagers are placed on your own results. It's the same idea as paying to enter an in-person esports tournament and winning a prize, but it also applies online to heads-up contests. Player-vs-player esports contests played for money such as those offered by PlayersLounge.co and GamerSaloon.com for example. Both sites operate in a large number of states because they're considered contests of skill rather than luck and are big competitions.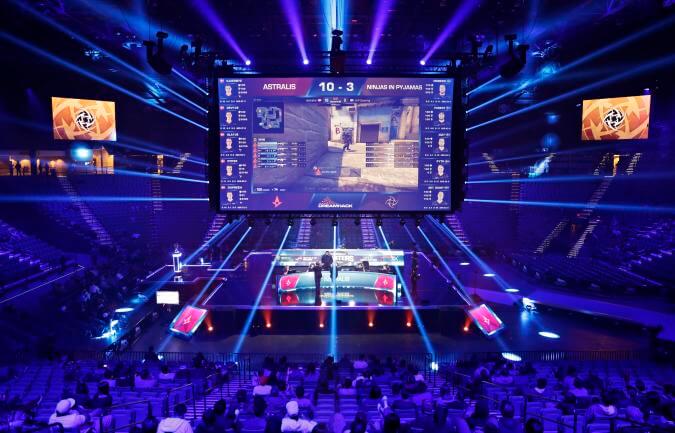 ---
🚀 Popular eSports Games to Bet On
There are lots of popular esports betting sites with some great games to be played. Here we look at some of the popular eSport games to bet on today – CS:GO, Dota 2, League of Legends, Fortnite, and Starcraft 2.
CS:GO
Global Offensive: Counter-Strike Global Offensive AKA 'CS:GO' is an esport betting online implementation of the classic first-person shooter, released originally in 1999. In this game, terrorists and counter-terrorists compete on missions like planting and disarming bombs. Killing all opposing team members ahead of mission accomplished is another way to win this. See the best CSGO betting sites USA here.
Dota 2
Dota 2 is a popular esports betting online game otherwise known as Defense of the Ancients 2. It's a 'MOBA-style' (multiplayer, online battle arena) game loosely resembling an in-depth version of League of Legends (LOL). There's a large battle arena, with two teams of five and a mission to destroy an important structure defended by the enemy. The pool prize reached $4m in 2020.
LOL
League of Legends LOL esports betting is simply huge. LOL is a multiplayer online battle arena game (MOBA). It puts two teams of 'five against' together. The objective here is to advance across the map and destroy the enemy nexus. Each team begins with weak characters who grow stronger as they kill monsters and earn points. League of Legends is one of the best fantasy esports gaming tournaments and can be found on sites like DraftKings where you can sign up for a $3 League of Legends tournament. Once you enter, you get a virtual salary of $50,000 to spend building an 8-man roster.
A LOL esports betting contest consists of 7 players plus 1 team slot. Your job as manager is to choose gamers to fill slots. You also choose a team to fill your final slot. Player prices vary on perceived strength and a person can cost more virtual money to add if they have good ratings. The more points, the higher your chance of winning the LOL esports betting league and earning a cash payout.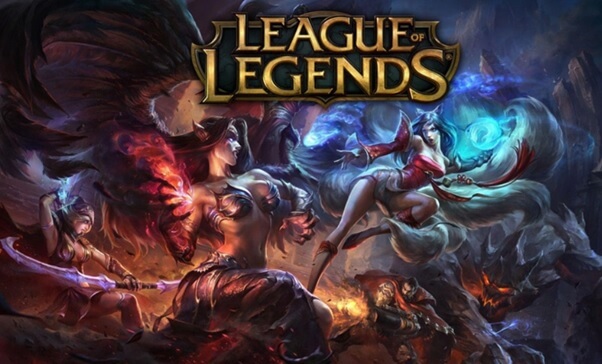 Fortnite
Fortnite esport game came onto the scene in 2017 as a free-to-play battle royale with cartoon graphics. The unique mechanic here is players can harvest materials to build structures. This allows players to survive in open areas and fight at any time. This fast-paced game has become one the most popular in the esports fantasy world with a total prize pool of 2018 tournaments was $2.6 million, the largest amount for an opening tournament for any eSport. In 2019, Fortnite gave out $65 million in total prize money. Top pool prize so far here is $7,000,000 (2020).
Starcraft 2 (ST2)
StarCraft II is the biggest RTS esport title published by Blizzard Entertainment with Terrans, Zergs, and Protoss galore. SC2 esports has a stable established scene and weekly tournaments throughout the year with continuous updates by developers and a committed esports scene, making it one of the core esports betting markets today.
---
📜 eSports Legal Status by State
Let's take a dive into what online esports betting legal status is by US state. The below table shows where the 13 legal states are currently, where legislation is currently unclear (with no betting) – and then those states where esports betting is plain illegal and no betting takes place.
At present, 13 states in the US have legalized esports betting. These are New Jersey, Pennsylvania, West Virginia, Nevada, Oregon, Colorado, Iowa, Indiana, Michigan, Virginia, Tennessee, New Hampshire, Washington, and New Jersey, where esports betting is legal if all players are 21+ years old.
Illinois is potentially favorable in the future for legalizing esports (currently unclear). Illinois has a better than 50/50 chance of legalizing esports betting eventually as lawmakers have discussed the issue ahead of time and approved a bill that did not prohibit esports wagers – which bodes well.
---
🏛️ Future of eSports & Concerns on its Appeal to Younger Audiences
Currently, concerns over esports in terms of its appeal to younger audiences are in the spotlight. Esports wagering arguably draws a younger demographic of potential customers and gambling for minors is a big no-no, both in terms of athletes being wagered on and those doing the betting.
Esports leagues are to be held responsible for protecting underage players in the future, while the sportsbook operators themselves need to ensure age compliance of those betting going forwards. There are legal procedures that operators can follow called 'know your customer' which could be used in the future. There are examples of operators already following good practice. Unikrn for example currently verifies the age and location of site users and links their accounts to games they play.
In the future, legislation around online eSports betting could need to address licensing protocol – age verification, geo-blocking technology, mechanisms to identify and exclude people with gambling problems from participating, responsible gambling education, and monitoring. Also, states may have to clarify where they stand on eSports competitions.
---
✍️ Getting Started with eSports Betting
Getting started on esports betting in the USA is easy! Since states began to legalize sports betting, lots of people are familiar with the process of joining new sites. The five steps you need to take are:
Find your reliable esports betting USA site (hopefully, you now know how to spot these!)
Navigate to the main 'bookie page' and click on their register now/join button.
Fill in your account information details – and confirm your email and identity.
Add your initial deposit and prepare to place your first bet. Welcome bonuses are usual on sites so be sure to pick up any codes required for any first deposit welcome deals.
Make sure you understand the terms of the betting – such as playthrough requirements on bonus wins and other terms and conditions of each game you play – read the terms.
---
⭐ Tips to Bet on eSports Online
Some words of advice we can share with you by way of eSports betting tips if you are new to esports – five eSport betting tips for newbies: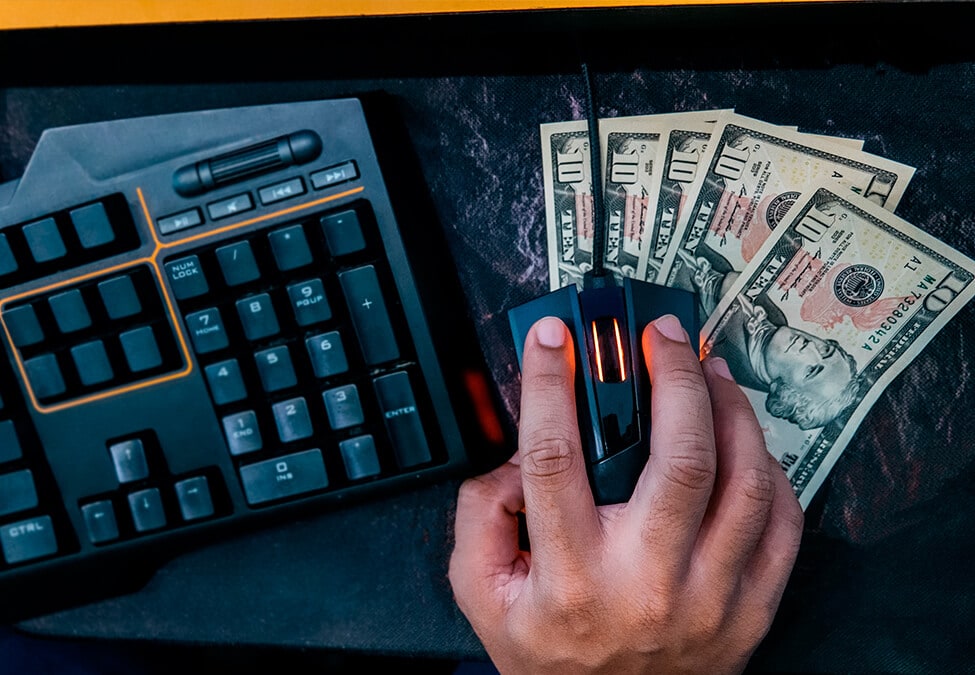 Always Bet on Familiar eSports Games
You could come a cropper if you attempt to bet on games or eSports events you aren't confident playing. You are instantly upping your chances when you take time to understand how an eSport game works –  the rules, bet processes, and game mechanics.
Keep up with eSports Betting Tips & News
By keeping up to date with the latest esports news you can get a feel for what's best to bet on. For example, how team training is going can inform your betting decisions and thus improve chances of winning based on reputable reviews and articles.
Steer clear of eSports Tipsters
Our advice here is so-called insider eSports betting tips for upcoming matches cannot be trusted. Hawks are unreliable and hold their own agendas. They are to be avoided!
Try Your Hand at Tournament eSports Betting
Betting on tournaments is a good place to start out in eSports betting. You can follow teams and learn how they're doing and that can give you an edge on the odds of winning over betting on one-off matches. It is just as exciting as traditional online sports betting.
---
FAQs
Is eSports betting legal in the US?
Betting on eSports is legal in the following states:
AZ, CO, CT, LA, MD, NE, NV, NJ, TN, VA, WV, WA and WY
When picking an eSports betting site, you have to make sure they operate in the state you are in.
Why are the eSports betting markets not showing?
Sometimes, eSports betting markets do not appear in your sportsbook simply because there are no upcoming events. Do not be disheartened as they should all come back when the next big tournament crops up, but if you are not satisfied then maybe you should consider signing up at another sportsbook.
Is betting on eSports profitable?
As a niche sport, betting on eSports can be extremely profitable. This is because there is not as much data for traders to go on when generating the odds, so you may be able to pick out some fantastic deals. Of course, you should also do your own research to give yourself an edge, and remember that anything can happen - there are no "safe" bets.
What bets can I make on eSports?
Moneylines, map handicaps and total maps are three standard eSports bets. For eSports such as NBA 2K or eSoccer, the basic markets will be the same as if you are betting on basketball or soccer, respectively. Then, there are all sorts of props bets that you can pick out, which will differ tremendously between different games. For example, you may find a prop for headshot kills in a CS:GO game, or props for destroying towers in Dota 2.