Gamble USA strives to improve your online gambling experience. We aim to help you play safely, make informed decisions when gambling, and increase your betting knowledge through our guides.
We adhere to strict editorial integrity; our content may contain links to products from our licensed & legal US partners.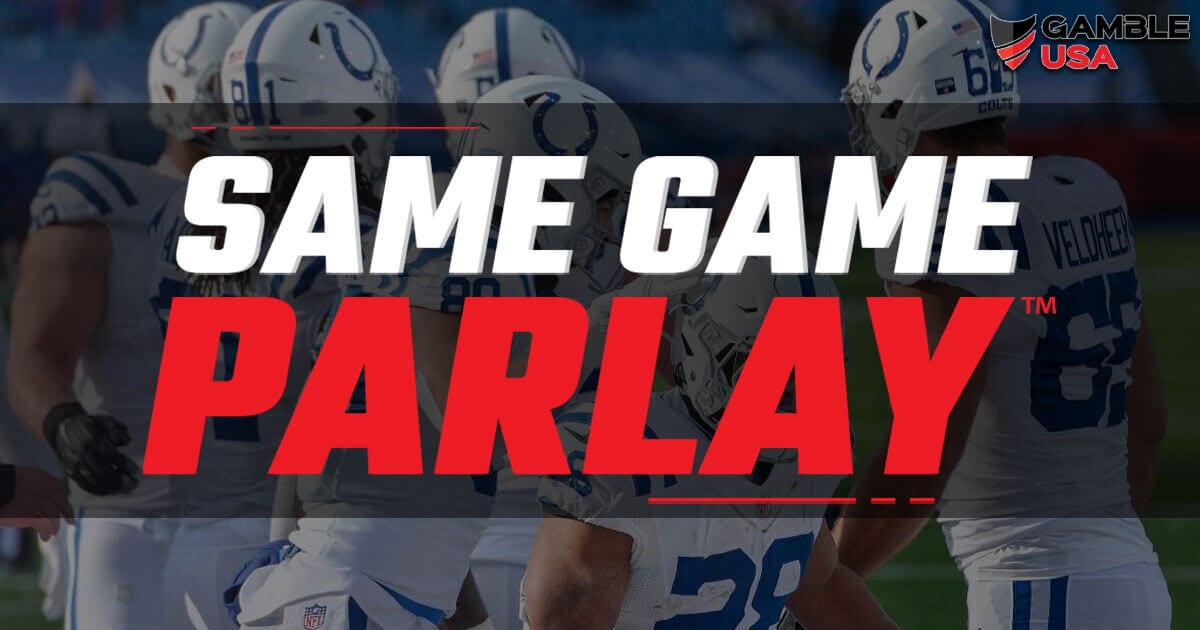 Same game parlays, one game parlays, single-game parlays, they are all the same bet type, but what exactly are they, and should you be placing same game parlays?
As legal online sports betting grows in the United States and competition increases, online sportsbooks must get creative to try and stand out from the crowd. Some brands, such as FanDuel, BetMGM, DraftKings, and BetRivers, try and attract new customers through unique ways to double your winnings. Other sportsbooks do it through good gestures and excellent refunds. However, a new trend that is sweeping across the market is sportsbooks avoiding the long-held practice of rejecting same game parlays from bettors. Now, instead of blocking a NBA same game parlay bet, for example, sportsbooks are actively marketing the ability to bet them and are promoting them on the home page.
When visiting the FanDuel sportsbook, you will instantly notice the FanDuel same game parlay available before you do anything else. Although you may have an account with a parlay betting app and have experience with the concept of multiple bets or betting on multiple games, you may not understand what a same game parlay means.
This article covers how to make a same game or single-game parlay bet, where you can place these wagers, some background on SGP's, notable one-game parlay wins, and more. If you have been pondering; What are same game parlays? This article will massively help.
What Is A Same Game Parlay?
Whether they are referred to as a one-game parlay, a same game, or a single game, they are all names for a parlay consisting of correlated bets. Players can use these parlays to piece together several markets/props from the same game, often in the hope of big payouts.
When we refer to correlated bets, we mean two or more wagers linked so that the chances of one of the wagers/legs winning improve or decrease by the outcome of the other leg(s). For instance, if the Dallas Cowboys is a 24-point favorite against the New England Patriots in an NFL game, and the game total (or Over/under) is 49, the odds on the game being over is more likely if the Cowboys win by more than 24. You can place an NFL same game parlay in this example.
Another good example is the link between the score of a football game and an individual player's performance. If you think that the Seattle Seahawks and Green Bay Packers will combine for more than 50 points, then you probably think it is likely Russell Wilson and Aaron Rodgers will post big numbers. If you favor the under-on-the-point total, you are correct to assume that the two quarterbacks are more likely to underperform compared to the given projections of their respective player props.
Naturally, as is the case with parlay bets, hitting one leg isn't sufficient for the other leg to hit. There will undoubtedly be cases where a player far exceeds the yardage prop and goes ahead to score a touchdown, but his team doesn't reach the end zone enough to win the over on the total, and vice-versa. Parlay wagers are popular on NFL games as online sportsbooks typically have several options on big matches and events like Thursday Night Football.
For instance, if you are a Washington Commanders fan living in New Jersey, you could sign up for a betting account, claim your welcome bonus and then place an SGP on a Commanders game involving a player prop on star player Terry McLaurin. You could potentially turn that opening free bet into a huge payout by placing an SGP.
Best Sportsbooks offering Same Game Parlays
Most sportsbooks now offer the option to do a same game parlay, but we feel these are the 3 best:
FanDuel Sportsbook
FanDuel was the very first major sportsbook to introduce same game parlays. The site and FanDuel app offers them on every NFL and NBA game, in addition to most major soccer games. FanDuel has considerable coverage of SGP's on its site, and placing a same game wager is straightforward.
To place an SGP on the FanDuel sportsbook, click on the NBA or NFL tab. This will show all of the matches currently available. Click on the game you want to bet and you will see the same game parlay tab on the navigation bar. Next, click on the tab and select all of the prop bets you want to combine in your parlay.
Each choice will be added to your betslip on the right-hand side of the page and the same game parlay odds will be updated with each pick. Once all of your selections have been added, enter the amount you wish to bet and click 'place bet'. That's all there is to it! You can read more on our guide on how to parlay on FanDuel.
No Sweat First Bet Up To $1,000
21+. T&C Apply
21+. T&C Apply
Convenient banking
Massive choice of sports
No Sweat First Bet Up To $1,000
21+. T&C Apply
21+. T&C Apply
BetMGM Sportsbook
The BetMGM online sportsbook has its own version called a BetMGM one game parlay. They offer the biggest range of sports at the moment and players can place a one-game parlay on NFL, NBA, and Soccer. Like DraftKings, not every wager on the board is available for a one game parlay. BetMGM pre-selects the available bets, most of which are related to game totals, players scoring first, and other statistics.
The Taylor-Henry parlay used as an example above is also available, but it is slightly different from DraftKings. With BetMGM, yards are also broken down by increments of 10, but you can get 40+ or 50+ for Henry and 85+ or 95+ for Taylor.
Promo Code: GAMBLEUSA
Up To $1,500 In Bonus Bets
21+. T&C Apply
21+. T&C Apply
Promo Code: GAMBLEUSA
Super fast payouts
Live streaming
Promo Code: GAMBLEUSA
Up To $1,500 In Bonus Bets
21+. T&C Apply
21+. T&C Apply
DraftKings Sportsbook
DraftKings same game parlays are also available but it only started providing these wagers recently, launching them in August 2021. The daily fantasy sports giant offers SGP's on NFL, NBA, MLB, Soccer, and has recently announced they will also be available on NHL games.

On DraftKings, same game parlay over/under rushing total options are listed in increments of 10 and are not priced individually. So, for example, if you were to place a player prop bet on Jonathan Taylor, you can get him over/under 94.5. However, DraftKings doesn't tell you what the price of that bet is until your pair it with another bet. If you pair it with Derrick Henry, the Titan's leading rusher, you are looking at a payout of +400.
Up To $1,000 Deposit Bonus
21+. T&C Apply
21+. T&C Apply
The best sportsbook
Amazing odds & offers
Awesome betting app
Up To $1,000 Deposit Bonus
21+. T&C Apply
21+. T&C Apply
Big Same Game Parlay Wins
When it comes to SGB betting, there is the potential for some massive payouts. Now that you know what goes into a same game parlay let's look at some colossal parlay wins. FanDuel posted on their social media of someone going all-in on a 12-leg same game NBA parlay.
The bettor won over $20,000 on a $100 bet. All of the picks were on the over, so the player was really pumped that the game finished with 252 total points after the Bulls beat the Hornets, 133-119. Same game parlays can be as few as two legs, but they can also be as high as 15 legs. Unsurprisingly, the more legs, the higher the odds, and the more difficult it is to win.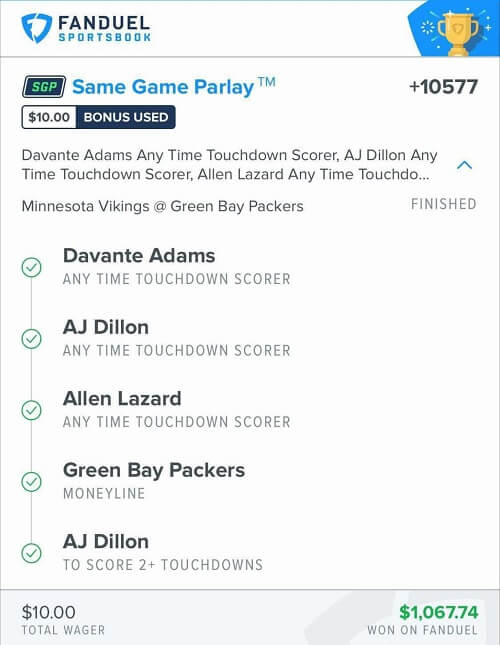 You get the concept. Same game parlays are an excellent way to participate in a high-risk, high-reward betting strategy. If you feel confident about how a game will turn out, a same game parlay can be a way to earn a massive payout. Looking at the above example, the bettor expected the Bulls-Hornet game to be high-scoring. It turned out that way, so the bet cashed. If you do some research and wager within your means, a same game parlay is an enjoyable and potentially lucrative way to bet on a game.
Why Bet Same Game Parlays?
If you are looking to combine multiple bets in the hopes of winning big from a small outlay, a same game parlay is an ideal choice. Sportsbooks often promote parlay of the day to entice players who are looking to make a killing. Anyone who places prop parlays will know that they are highly profitable.
Additionally, placing a same game parlay adds a degree of excitement to watching games. Typically, the outlay is small, and the potential winnings are huge. So, you don't need to worry about losing a massive amount of money but can get excited about how much you could win, especially if the first couple of legs are successful. As we have mentioned above, SGP's can be as minimal as two bets, but most players are looking to string together a bunch of props to create a considerable payout.
The odds on the larger parlays are usually above 50-1 or even 250-1. You can see your potential winnings on the bet slip as you add more legs to your parlay.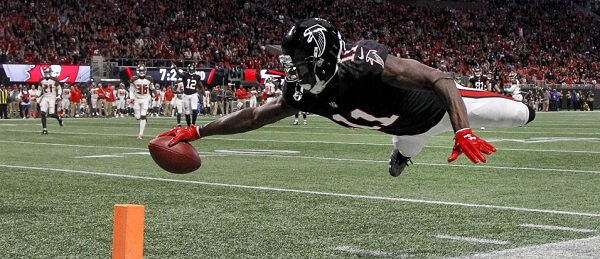 Where Can I Place Same Game Parlay Wagers?
The most recognized online sportsbooks in the United States offer some form of same game parlay wagers. If you are looking for a DraftKings SGP or a BetMGM same game parlay, you're in luck. Let's take a look at where you can place a one-game parlay bet.
The above are the best sportsbooks for same game parlay bets. Although these wagers aren't available everywhere, more online sports betting sites are offering them. However, due to trademark agreements and other factors, same game parlays are called different things at different sportsbooks.
The first brand to offer them was FanDuel sportsbook, and their format and design remain the benchmark in the betting world. They are the market leaders when it comes to pricing, transparency, and the ease of sorting/combining different markets. If you were to place a Same game parlay DraftKings for example, it is undoubtedly more limited to what is available on FanDuel currently. Among other early entrants in the same game parlay world were PointsBet (calling it ("Single Game Parlay") and BetMGM "One Game Parlays").
PointsBet's same game parlay setup is one of the easiest to use. If you are new to the world of parlays, it is a great sportsbook to use as making parlays is really straightforward,
DraftKings entered the fray in time for the latest football season, also terming them same game parlays or "SG parlays." Additionally, sports betting software supplier Kambi Sports, which powers TwinSpires, Unibet, BetRivers/PlaySugarHouse, and the Barstool sportsbook, added "Game Parlays," "Same Game Combo," or Parlay+ to the list of offerings that these sportsbooks will introduce.
Can you cash out a Same Game Parlay?
Yes, it is possible to cash out a same game parlay with most sportsbooks. There are a few caveats, however. Not every same game parlay you place is eligible for cash out. Sportsbooks seem quite picky with what bets and markets they will allow bettors to cash out on.
From our research, around 80% of SGP will allow you to cash out. If you are unsure what cash out is, the feature allows you to end a bet early for a lower amount if you don't feel your bet will win.
For example, you could same game parlay a bet involving the Bengals Vs. Chiefs. If you bet on Chiefs on the Moneyline, Joe Mixon anytime touchdown scorer, Joe Burrow 274.5 passing yards, and Mahones 249.5 passing yards, all in at +390. If you wager $10, you would get back $49 should the bet win. If during the game, you thought this wasn't going to come in, you could cash out for a lesser amount, maybe $15-20 depending on what had happened in the game.

To see if your same game parlay bet is eligible to be cashed out, log into your account, then go to your open bets. Any bets that are eligible will show a button with cash out and the amount you can cash out for. Simply press the cash out button to confirm.
Cash out is available on most bet types. You can read more on it here on our cash out sportsbook guide.
One Game Parlay Insurance: What Does it Mean?
The One Game Parlay Insurance is what protects you in the event of unforeseen results like early-game injuries, buzzer beaters, and bad performances. You will typically find this frequently offered as a promotion on platforms like BetMGM up to a specified amount. However, note that it comes with its own terms and conditions. If used right, a One Game Parlay Insurance can be the right buffer your bet needs, ensuring you don't lose your entire parlay wager from these outcomes.
Same Game Parlay Betting Tips
Although there isn't much edge, it is very challenging to find an edge when it comes to sports betting. Sports markets, especially those in the NBA and NFL, are really efficient. The vast majority of us gamble for some entertainment and don't take it too seriously. Same game parlays fit into that mantra perfectly; however, there are still some things to consider to give you the best chance to get a large payout.
Bettors will typically use same game parlays to bet on correlated props, and if you get it right, the payouts can be enormous. If we look at, for example, an NFL game where you have a team with an elite QB going up against a poor pass defense. In this instance, you may take the QB to hit over their passing yards total, and you can also parlay that with their preferred wide receiver to score anytime and over their receiving yards. Alternatively, you could combine multiple selections that slightly go against each other to secure a huge boost in odds.
As with any type of bet, the more choices you add,  the more difficult it is to win, but the odds also significantly increase. Another thing to note is that some sportsbooks offer same game parlay insurance, so you are covered in the event you lose one leg in the parlay. If you want to remove some of the risks, it is worth utilizing that offer.
Problems With Same Game Parlays
Although parlays are an excellent way of betting, sometimes there can be issues. There is nothing worse than signing in to your account and seeing the message same game parlay not working. From our experience, some operators have issues with displaying SGPs. For example, when we have tried to access the same game parlay tab on sportsbooks, we couldn't see the odds and potential payouts on the betslip.
Of course, another drawback of parlays is that the odds are not in your favor. The massive payout potential offsets this.
Same Game Parlay Rules on Voided Legs
Before you place your same game parlay picks on the Super Bowl or any other major event, there are some rules you should be aware of before making this type of sport bet. Most of the rules concerning an SGP that any sports bettor should understand surround voided legs. If one or more legs of your single bet are voided, you may be wondering how your betting app will grade the wager? Let's look at an example of how this works:
Let's say you make a game day decision to wager on a Monday Night Football game between San Francisco 49ers against Cincinnati Bengals game during the NFL season. You place an SGP with six legs, with one of those legs involving running back Joe Mixon of the Bengals running over a certain amount of yards. However, Joe Mixon is a healthy inactive for the game and the other five legs of your SGP hit, meaning that portion of your wager is voided.
However, what a lot of bettors don't know is that according to the rules of most sportsbooks, the entire bet would become voided as well. This is crucial information as many might think they would win if a scenario like that occurred. Most online sports betting apps will refund or void losing SGPs if one leg is void, so it's not a total loss.
Should You Use Same Game Parlays?
Same game parlays are attractive, but they aren't as appealing as sportsbooks want you to believe. However, they remain an entertaining way for recreational bettors to have a big sweat without worrying about several games. Sportsbooks keep their house edge by reducing odds and payouts in same game parlays, but players can still maximize their opportunities by creating a strategy about how they think the game will play out.
As always, remember to play responsibly. Betting can be highly addictive especially without the right checks in place. If you or someone you know has a gambling problem, check out the help/support section of the platform. Every sportsbook has an extensive section dedicated to helping out with issues like these.
Same Game Parlay FAQs
What does SGP mean in betting?
SGP is an abbreviation for Same Game Parlay, allowing you to combine multiple bets in the same parlay for the same game. The SGP icon will appear to the left of a match when it starts, this means that SGP is offered for that match.
Can you parlay the same game?
Yes, the sportsbooks we have listed in this article allow you to build your same game parlay. You can combine multiple wagers together from one game. The more bets you combine, the more money you can win.
Is parlay a good bet?
Parlay bets are great because they give bettors a chance to win money. If you start hammering parlays with the information we provide, you'll have a lot of success. To place a parlay bet, you need to understand the market on a sportsbook.
How do same game parlay odds work?
What is the same game parlay? It's a parlay with multiple bets from the same game. You must win every leg of the bet for it to cash. Sportsbooks have productized the same game parlays and put specific rules around them.
What is a 4 leg same game parlay?
Same Game Parlay (SGP) is a bet that allows you to combine numerous outcomes (or legs) from the same event. All legs must then be successful for the SGP to be a winner.