Gamble USA strives to improve your online gambling experience. We aim to help you play safely, make informed decisions when gambling, and increase your betting knowledge through our guides.
We adhere to strict editorial integrity; our content may contain links to products from our licensed & legal US partners.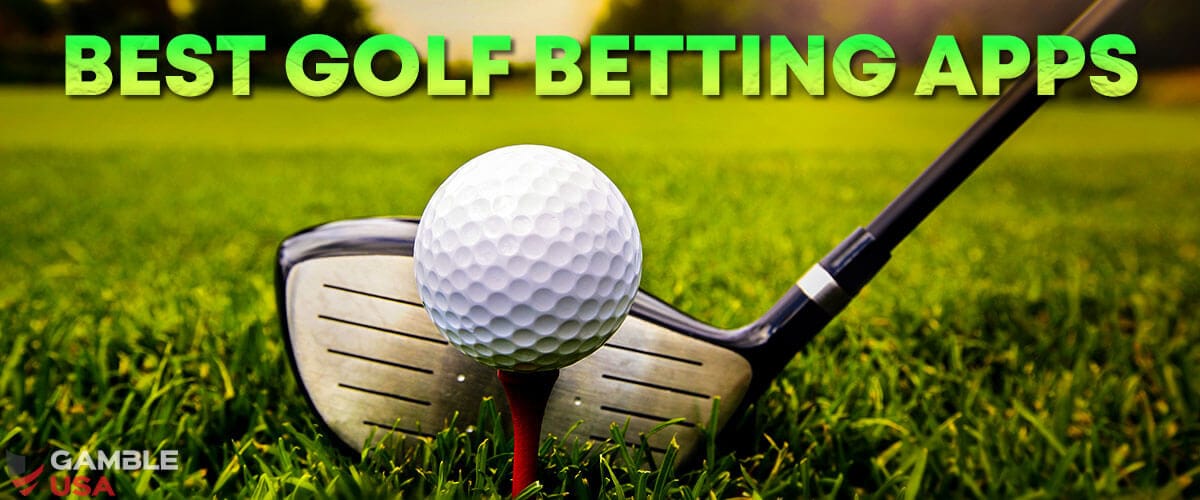 Betting on Golf is one of the fastest-growing betting markets in the US. As the sport grows in popularity, so is the number of bettors looking to have a wager on their mobile. We take a look at what the best Golf betting apps are for the keen US bettor looking for a hole in one.
The US online sports betting industry continues to experience a surge in popularity, sports bettors have more sporting events to wager on than ever. The legalization of online sportsbooks means you can sign up and use betting apps to bet on the go. Although popular sports such as football and basketball naturally draw a lot of attention, online golf betting has also risen to prominence.
Golf is one of the most popular sports globally. It is steeped in history; you can trace its origins to 15th-century Scotland. With golf tournaments drawing in thousands of visitors every year, it is no surprise that golf has emerged as one of the more popular sports to bet on.
With legal sports betting now a reality in multiple states, operators are transitioning to online and mobile platforms. This has led to users looking for a golf betting app where they can bet on their favorite player in a variety of ways. However, with the competition so fierce, many people are now asking, "What are the best golf betting apps"?
Real money golf betting has seen significant changes over recent years. With the appearance of online sportsbooks, many players enjoyed making profits by placing wagers on live golf pools and the four major tournaments each year.
In 2018, the online sportsbook world received another boost as the US lifted its ban on sports betting and permitted states to make their own decision regarding gambling activities. Consequently, golf betting apps quickly emerged as a way to make some real money by betting on the classic sport.
Nowadays, the choices regarding the online golf betting experience are endless. However, it is important to note that not every app offers the same type of golf bets. Some may offer only PGA betting lines, while others will offer options on golf tournament betting throughout the year in addition to the four majors.
With that said, this article takes a closer look at betting on golf using an app. We will discuss PGA tour betting, the most popular golf betting apps, different app promotions you can claim, and more.
---
Best Golf Betting Apps Reviewed
Different apps for golf betting come with unique golf odds, bonuses, bet types, and market coverage, and all provide a somewhat different betting experience. Here, we'll take a look at each one individually and outline their strengths and weaknesses.
🥇FanDuel Sportsbook app
🥈DraftKings Sportsbook app
🥉BetMGM Sports app
🎖️Caesars Sportsbook app
🏅PointsBet Sportsbook app
🥇#1 FanDuel Sportsbook App – Golf Betting Site With the Best App
Like DraftKings, FanDuel launched as a daily fantasy sports company that built the brand off the back of an excellent mobile betting app.
Today, they have channeled that success into one of the best betting apps globally. The FanDuel Sportsbook app is easy to navigate, which is particularly important when it comes to live betting on golf. You can deposit funds and withdraw cash instantly from the FanDuel app, so there is no need to access the desktop site if you don't want to.
When you consider the layout and fast loading times, FanDuel is an excellent option when looking for an app to wager on golf.
Expert Comments:
"
As a Golf tournament progresses odds and lines tend to change every hour especially during tournaments such as the masters. Having the FanDuel app on hand allows me to quickly find the bets I want due to it's sleek layout so that I never miss the best prices.
"
– Oliver Dickinson (Sports Editor)

---
🥈#2 DraftKings Sportsbook App – Best Golf Online Betting Bonuses
The DraftKings sportsbook app is always among the top of lists when it comes to ranking apps in the sports betting business. DraftKings was initially known for its Daily Fantasy Sports contests but has successfully transitioned into a fully-fledged sportsbook and app.
DK offers one of the best welcome bonuses in golf betting, with a huge signup offer that can be worth $1,000. Additionally, the operator also has a great rewards program and the most valuable refer a friend bonus in the industry. They really make it worthwhile to come back, especially if you can encourage your friends to sign up.
Expert Comments:
"
With the constant strong welcome bonuses on offer from DraftKings it's definitely worth signing up to them if you're looking at betting during a tournament weekend. I'd sign up early in the week and then bet your bonuses over the duration of a tournament like the US Open. That way you can get a feel for the app which in my opinion is extremely refined offering great lines and odds.
"
– Oliver Dickinson (Sports Editor)

---
🥉#3 BetMGM Sportsbook App – Most Golf Betting Options
BetMGM is the result of a joint venture between one of the world's biggest casino brands and renowned online gaming companies. Their attractive signup bonus is worth up to $1,000, which is in line with the best around.
Consequently, it is unsurprising that they offer lots of flexibility regarding payment options on their app. From e-wallets to bank transfers and credit cards, BetMGM has a banking option to fit your preferences. The BetMGM app offers one of the widest choices of markets and bet types for betting on the big golf events around the globe.
Available on Android & iPhone
Download the app at

betmgm.com
Expert Comments:
"
While I don't always choose to bet on the BetMGM app every time I do find that it's a smooth experience when I do. They have tournament lines open for events over 1 year in the future so I can go in and place bets on odds that might shorten as the event gets closer. This is definitely a good option for bettors who like to place wagers early.
"
– Damjan Spajić (Sports Editor)

---
🎖️#4 Caesars Sportsbook App – Golf Betting Site With Biggest Event Coverage
Following the acquisition of William Hill by Caesars, the Caesars sportsbook app has become one of the most prominent choices in the US sports betting market. Any American bettors looking for lots of choices for betting on golf will discover odds boosts and excellent pricing on the Caesars app.
The Masters is one of the biggest tournaments on the golfing calendar, and Caesars excels when it comes to wagering options for that event. The bookmaker provides some of the earliest markets for Masters futures odds, meaning you can lock in your choice early in the hope of a massive payout.
Expert Comments:
"
Betting Futures is a breeze with Caesars they have some really good lines open a long time ahead of events unlike other sportsbooks who just have moneylines open. When I tested the app it had every feature I needed to place a wager quickly and worry free.
"
– Paul Ricci (Chief Sports Editor)

---
🏅#5 PointsBet Sportsbook App – Unique Golf Odds
PointsBet is one of the newest golf betting apps available, and they have taken the sports betting industry by storm with attractive pricing and a unique way to bet- PointsBetting.
The bookmaker uses a sliding payout/penalty scale that doesn't rely on fixed odds. You will instead be rewarded for betting on players that surpass expectations and penalized for backing players who come up short. Any serious golf bettors will find the PointsBet app easy to use with access to every big golf event going.
PointsBet also has tons of boosted golf odds for users who would rather stick to traditional, fixed-odds wagers.
If you are on the hunt for great golf betting apps, look no further than the list above. All of these apps offer competitive odds, and each is an excellent golf betting site. All of these apps accept bettors from all over the US, as long as you live in a state with a legal online betting market. In addition to allowing you to choose from numerous payment methods, they also feature some of the industry's most generous bonuses and live betting options.
Expert Comments:
"
Although I'm new to points betting on Golf, I'm finding more and more success as I begin to understand the value on offer. If you're someone that likes to points bet than there is no better app than PointsBet its self, after all they created the betting strategy. Use their welcome offer to get started and play around to see if Points betting is right for you.
"
– Paul Ricci (Chief Sports Editor)

---
How to find Golf Betting Apps
If you are new to online gambling and have never used a golf betting app of any kind, fear not! Getting started is straightforward and can be done in a matter of minutes by a following a few easy steps:
Choose your favorite app from our list
Download the app to your mobile device
Add the app to your home screen
First, you will need to know which golf betting apps are available for the state you live in. Depending on the operator that runs the app, you may not be able to access their sportsbook where you live.
Another thing to think about is what you want from a golf wagering app. For example, do you want an app that specializes in live betting? Or are you only focused on major golf tournaments such as The Open and The Masters?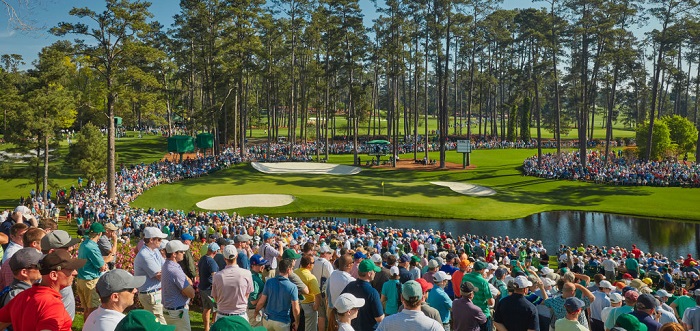 Finally, you must decide how much you want to spend each week on your golf bets. These questions will help you to narrow down the best golf betting apps available to you. To help with that, we have provided some important things to consider below that we feel are vital before you commit to any app. But first, let's look at the download process.
---
How to Find the Best Golf Betting App
If you are scouring the sports betting market looking for the best option, we want to help you find the best solution for you. To do that, we have created a process for judging golf betting apps to ensure that we only recommend the best golf betting apps for players of any experience level.
We consider several factors when assessing a real money golf betting app as we want to make sure bettors have a fair chance at winning some cash and have some fun while doing so. After all we think betting should be an enjoyable experience!
The significant factors we look at include:
Security
This could arguably be the most crucial criteria that we look for before recommending a golf betting app. It must be safe to use, and whether you are just using the app as a casual bettor or are looking to make some serious money, it is vital you place your bets using an app that will keep your personal information safe.
Player safety is of paramount importance to us. We do not list any golf betting apps that are unlicensed and leave players unprotected. Many factors go into our assessment, like the app software and the security technology they use, so you can rest easy knowing that our chosen list of the best mobile betting options meets the required safety standards.
Types of Bets
Another significant staple of top-tier golf online apps is the ability to offer a wide variety of wagers for players to choose from. Having a vast selection of potential betting lines is essential for mobile golf sportsbooks because it gives users more chances to win money betting on golf.
The online golf sportsbooks that we have recommended above offer all customers lots of potential betting options. In simple terms, more betting options mean you will have more chances to win real money using your golf betting app. It is vital to find an app that provides good betting odds and a variety of betting options. The good news is, all of our recommended golf apps do just that.
Bonuses
When it comes to looking for iOS apps for golf betting, or any betting apps for that matter, bonuses are a key element of getting started. All of the golf betting apps offer different bonuses for players. Although we don't recommend basing your decision purely on the bonuses an app offers, they can be an important factor when comparing two similar apps.
All online sportsbooks use bonuses and promotions to attract new players to their apps. Consequently, it is unsurprising to see that free bets and bonuses have been a huge part of the rise of mobile betting in recent years. Some of the typical bonuses you will discover are:
In addition to claiming the regular online bonuses offered by a sportsbook, by using golf betting apps, you can take advantage of unique bonuses only available to mobile players. This includes enhanced golf betting odds and bonuses!
All of our recommended real-money golf betting apps provide a large variety of easy-to-use bonuses. As always, we urge you to read all of the associated terms and conditions of any bonus before using it to get your winnings without any hassle.

Accessibility
One of the biggest benefits offered by golf sportsbooks is the ability to access them anywhere using your smartphone. While this is the case for most mobile golf apps, it is important to choose one that can run well on your chosen mobile device.
As well as finding an app that is compatible with your device, you should also select an app that has a reputation for running efficiently. It is never fun to find yourself in a position where you can't place a wager on an upcoming tournament because the golf betting app is experiencing some downtime.
All of the best golf betting apps we have listed above have some of the most robust reputations in the industry. All of the operators offer a wide variety of apps for different operating systems, including the main two, iOS and Android. They also have a proven track record of resolving any needed app repairs and maintenance issues quickly and efficiently.
Amount of tournaments & events
Another thing we look at when ranking golf betting apps is the different tours and events players can wager on using the app. Golf bettors will want to get in on the action when The Masters kicks off in August, adding some excitement to watching one of the best tournaments in the world. The ideal golf betting app will provide a large variety of different PGA Tour events to wager on. With the introduction of LIV Golf to rival the PGA Championship, there are more events than ever before. Additionally, any golf app should cover the European Tour and the LPGA Tour. The top golf betting apps also offer several different betting types for the different events and tours available.
In some instances, a top golf betting app will also offer users special betting odds and unique bonuses for major tours. Taking advantage of these offers will improve your chances to make real money using your preferred golf betting app.
Customer Service
As there are more betting apps available than ever before, one of the things that sets the best apart from the rest is their customer service. All of the apps that we encourage people to use have a track record of offering players stellar customer service.
We all have our ideas of what we expect from any customer service department. Ideally, you will be able to access and use your golf betting app without any trouble and never need to contact the customer support service. However, in case you do, here are some things any top-rated golf betting app should provide:
Access to support 24/7
Numerous ways to contact customer support
Instant answers available through services such as live chat
Knowledgeable customer support agents
If an app offers all of the above, you can bet knowing any issues you encounter will be sorted quickly and efficiently.
Payment Options
One item we look at closely when judging any gambling app should be finding a platform with a wide range of banking options. Looking through the available payment methods at a golf betting app plays an important role in the decision process as you want to ensure that the app has banking options that align with your golf betting strategy.
After you have created your gambling strategy and decided which payment methods are the best for you, it will be simple to narrow down which golf betting apps are the most suitable. We spend a lot of time perusing the cashier sections of all of the apps we recommend and only list ones that offer a variety of banking options to suit all needs.
There are numerous different payment methods, so it shouldn't be difficult to find one to suit you. The best golf apps will typically offer the following payment options:
Credit/Debit card: Accepted by most if not all golf betting apps.
E-Check: These are available on golf apps. However, they are not as popular as other options as it can take a few business days for money sent by an electronic check to clear at the sportsbook you are betting with. This will cause delays for both you and the bookmaker as bets cannot be logged until the money is received.
E-wallet (PayPal, Neteller): Most online sportsbooks and apps provide you with the option of using a third-party payment service to complete speedy, secure transactions. This payment method may be offered as part of a larger platform or as an independent contractor. PayPal betting sites have become hugely popular in the last few years thanks to their security and convenience.
Play+ Prepaid card: These cards may be linked directly to prepaid accounts that you can top up. Although a golf app may not offer these cards for withdrawal, they will permit you to deposit funds into your account using this type of payment method.
---
Golf Betting Apps vs. Golf Online Sportsbooks
While similar in many ways, there are still noticeable differences between golf betting apps and online websites. Apart from the obvious fact that golf betting apps are specialized for mobile use, they often differ in other elements such as the user interface, bet types offered, and available bonuses.
User Interface
Due to betting apps being designed to fit smaller screens, it's no surprise that the user interface between golf betting apps can differ considerably. As a result of this process, the app is bound to lack some of the more advanced options present on the web-based sportsbook and offer a different betting experience.
Bet Types
Another thing that is often omitted from a sportsbook's mobile app is access to advanced or limited-time bet offers such as high-payout pre-made prop bets and live betting. While regrettable, users always have the option of logging into the web-based platform of the golf betting site of their choice to make use of these features when the need arises.
Bonuses
Some golf betting apps and sportsbook operators may choose to offer different bonuses depending on whether you're using the mobile app or their web-based platform. While not too common, it's not unheard of for the golf sportsbooks to offer stuff like bonus bets and matched deposits solely on one of their two platforms.
---
Perks of Betting on Mobile
A significant advantage of golf betting apps over retail sportsbooks is the ability for bettors to claim exclusive player perks. In addition to golf wagering apps offering exclusive promos, you can also access these apps from anywhere, meaning you can use the bonuses more.
Operators tend to offer exclusive bonuses and promotions to mobile users. The advantages of signing up and downloading the app are going to be different for each bookmaker. Some of the perks when using a golf betting app include:
Commentary and analysis of ongoing events
In-app strategies and betting advice
Ability to watch events and highlights using the app
As we have mentioned above, the bonuses offered by a real-money golf betting app should be coveted by all bettors. As there are more apps available than ever before, there should be plenty of attractive offers for you to look at.
---
How to Sign Up on a Golf Sports Betting App
Once you've scoured through our selection of best golf betting apps and chosen the sportsbooks which suits your needs the most, it's time to download the app and create your account. These are the steps you need to take:
1. Download the mobile app
The first step is to download the dedicated mobile app from the sportsbook of your choosing. Most top golf betting apps are available through legitimate app stores like Google Play and the Apple App Store. Some of them might even let you download the APK file directly from the site, but this is a rare occurrence due to security risks (Our advice is to avoid this).
2. Create a sportsbook account
Next, you'll need to create an account at your chosen sportsbook. This can be usually done both online and via the app you just downloaded. Besides basic personal information, sportsbooks will ask for documents to verify your identity. You just need to scan or photograph the required documents and upload them in order to be able to wager. This shouldn't take longer than 10 minutes in most cases.
3. Check out and redeem golf betting bonuses
The best golf betting apps offer a variety of promotions, with the most lucrative ones usually being reserved for new players. As such, it would be wasteful not to make use of them when joining the sportsbook. Make sure to check out the available welcome bonuses and bonus bets available at your app for golf betting, and note the prerequisites needed to redeem them.
4. Make your initial deposit
Before you can make your first wager, and in order to redeem the welcome bonus, you'll have to make your initial deposit. The best golf sports apps we've outlined here all support a variety of payment options such as credit/debit cards, e-wallets and bank wires. Before depositing, don't forget to see what is the minimum deposit requirement for redeeming the welcome bonus in order not to miss the opportunity to obtain it.
5. Place your first wager
Now, everything is ready for you to place your first bet! Choose the PGA tour events or other tournaments you want to wager on, choose the bet type and stake amount, and confirm your bet. That's it, you've successfully placed your first bet.
---
Types of Golf Bets
One of the biggest differences between golf betting apps boils down to the range of wagering options available. As we have stated above, the best golf apps will offer a wide range of different bet types to players.
The most standard bet type is the "to win" bet, which is simply a wager on who you think will win the tournament. These bets are the most straightforward and can offer great odds due to the number of competitors in the tournament. Some other common bets on golf include:
Golf Futures
Futures wagers ask you to predict the outcome of an event or tournament well before they are due to begin. These lines are notoriously tricky to hit because of the time difference, but the long odds offer significant payouts if you can find an edge.
Futures odds will always be offered on the victor of major tournaments. Some other futures odds focus on propositions like if a specific player will make the Ryder Cup or qualify for the Olympics.
Golf Props
Golf props ask you to bet on a range of factors related to particular outcomes within a tournament. These are typically referred to as 'golf specials,' and these bets can relate to a specific player's performance or consider the number of wins by nationality and the timing of particular events.
Some recent examples include how many majors Americans will win in 2023 and what will happen first in 2024.
The variety of odds on golf props and futures bets offered at each app is one of the biggest differentiators between the best golf betting apps.
---
Golf Betting Tips & Strategies
Our best tip to for any golf bet is to get started and place your wager online. Online sportsbooks will provide you with flexibility, competitive odds and enjoyment of following your favorite players. Whether it is Jordan Spieth, Dustin Johnson or Phil Mickelson, you can bet on them to win an event and follow their progress via your betting app. With lots of choice, you can choose where you want to bet carefully, particularly as there are now so many tournaments.
Some more tips to maximize your potential profits will betting on golf can be found below.
Find the best golf odds for your bet
Gambling on golf online allows you to peruse numerous golf sportsbooks to find the best price and odds. You could be leaning towards Rory McIlroy to win the PGA Championship or the Open Championship. You local retail sportsbook has odds of +1,000 to win, while a legal online golf betting app has him at +1,500.
Live betting is a great option
No matter the sport, live betting has seen a surge in popularity in recent years. The best US sportsbooks offer live odds as a PGA Tour event unfolds. Using live or in-play betting can really enhance your online wagering experience. The odds update and change in real time to reflect what is happening on the course. You can choose an outright winner or look at hole-by-hole odds for your favorite golfer.
Check the weather
A lot of people like looking at weather forecasts and predicting what might happen, and you would be wise to also check the forecast out before betting on golf. Some players perform better when the weather is nice, clear and sunny, while others love playing in wind and rain when low scores are infrequent. Do some research before betting and find out which players thrive in which conditions.
Do your player research
This goes without saying, but it is worth reminding you to have a look at the form of players before the event begins. For example, maybe Jon Rahm is winning lots before the next major but is carrying a slight injury and at some point his form may drop. Staying on top of the latest injury news and looking at the form guide will help you choose your winners.
Bet early
Golf betting apps allow you to place a wager at any time of the day or night. You can also use this to your advantage by betting a week or so before the tournament begins when the odds will be best. The best app for golf betting will provide plenty of futures options as well.
---
Is Betting on Golf Legal?
Online golf betting is legal in many countries around the world and in numerous US states. If you are a bettor living in America, you should know that while there is no federal ban on sports betting, the rules and regulations vary depending on which state you live in.
More and more states are launching a legal online betting industry. For now, it is crucial to understand the rules that apply to your state.
Every site listed on this page and across this site is licensed to legally operate in the United States. They will frequently check your location to ensure you're within a state they hold the approved license to operate in.
Please be aware of any app that doesn't engage in frequent geo-location checks. These checks are a legal requirement in all regulated markets, so they are a valuable indicator that you are betting with a legal app. We would also say that sticking with the top-ranked options on this page also ensures your identity and bankroll are protected at all times.
---
FAQ For Golf
What are golf betting app and how do they work?
A golf betting app is a mobile application that allows you to place a real money wager on a golf match.
Is it legal to bet on golf online?
It is legal to bet on golf online however it's important you check your states laws and regulations to make sure that it is legal for you.
How do I choose a reliable and trustworthy golf betting app?
Check out our best golf betting apps page in order to see the recommendations from our experts.
Are live betting options available for golf?
Yes, you can bet on Golf live as a tournament progresses. The odds will change often in-play so using a Golf betting app to track the value is recommended.