Gamble USA strives to improve your online gambling experience. We aim to help you play safely, make informed decisions when gambling, and increase your betting knowledge through our guides.
We adhere to strict editorial integrity; our content may contain links to products from our licensed & legal US partners.
Keen soccer bettors will have come across the term Double Chance Bet before, but if you are new to betting, you may have no idea what this betting strategy is. Don't worry, we are here to explain.
If you are new to sports betting or even consider yourself a pro, there is always something new to learn regarding online gambling and how to maximize the potential to make money when using betting sites. Those who have experienced placing a wager on sports will have come across bet types such as moneylines, spreads, and totals, as they are available for almost every sport. However, occasionally a sports bettor will discover a wager that is unique to a single sport.
One example of this is double chance betting. Double chance bets are particular and are typically aimed at those who want to place a Soccer bet online. However, there is a selection of online sportsbooks that will offer this type of bet for Hockey as well.
If you have ever been wondering, what is a double chance bet in Soccer? Wonder no more. In this article, what a double chance Soccer bet is, double chance betting tips, how to win using this wagering method, and more.
What Is A Double Chance Bet?
As we have mentioned above, making a double chance prediction is getting into slightly more complicated territory over placing a point spread wager or betting on the total goals in a game. Double chance is primarily a term that is used in Soccer, not American Football. Traditionally, when you bet the moneyline (or 1×2 line), there are three possible outcomes to the game. You are betting on team a to win or team B to win or a tie The outcomes are:
A home win (1)
A Draw (X)
An Away Win (2)
Occasionally, players can give themselves more chance to win a bet if they pick a team to win or predict the game ends in a draw. A double chance bet means you select either the home team to win or draw or the away team to win or draw. Think of it as almost like a 'draw, win, draw' scenario. Home team wins are typically selected.
This sums up what a double chance bet is all about. It offers flexibility to cover two possible outcomes from a total of three with one stake. Although the odds are lower as compared to a traditional 3-way wager, it is a bet type, similar to multi bet and matched betting, that numerous sportsbooks offer. One of the significant reasons it is so popular is that a customer can bet in this market regardless of whether they back the clear favorite or underdog.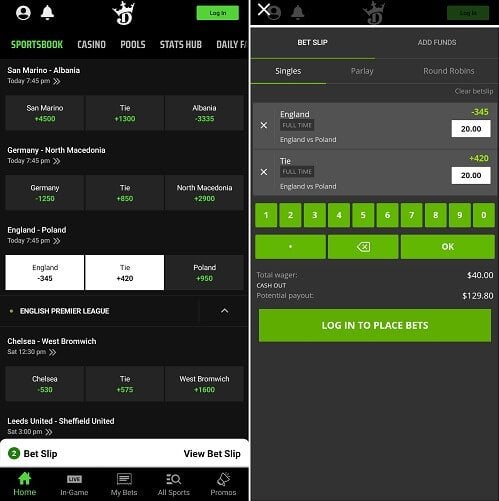 Double Chance Bet Example
As mentioned above, most sportsbooks offer double chance betting, so whether you decide to use BetMGM, DraftKings, or FanDuel Soccer, it is entirely your choice. Below we have provided a classic example of a double chance bet from an English Premier League game. Hopefully, if you were not sure how to bet on Soccer, the below example makes things a bit easier.
LA Galaxy (-120)
New York Red Bulls (+330)
On the 1×2 or moneyline betting, LA Galaxy are the clear favorites over New York Red Bulls, with the draw coming in at +275. If you think it's worth the risk and feel New York Red Bulls could get a draw or even an away win, you would need to bet both results on the moneyline. Additionally, one would automatically fail before the match started since there can only be one outcome.
Alternatively, if you backed New York Red Bulls on the double chance line (+100), which was New York Red Bulls to draw or win, you would win with either result. This is why it is referred to as a double result bet over a 1x bet, as either outcome in this scenario would see you get some returns.
One thing to note regarding soccer betting is in tournament play or World Cup events, matches can be decided in extra time or via penalty kicks. However, operators will still offer double chance bets as in knock-out tournaments; one team wins, there can be no draws. Additionally, unless otherwise stated by the sportsbook, all bets on soccer matches apply to 90 minutes of play. Consequently, if you wagered on a team to win, but they won via penalties, the draw would be the winning bet. The wager is decided by what the score is when the match ends.
Placing a bet on a sports wagering app is easy to do. Just tap on the odds of the outcome you want to add the selection to your Bet Slip, then add in your stake.
Double Chance Bet Strategy
Doing some research is vital before going into any betting situation. If you don't, even the most impressive and effective betting strategy won't work. With that said, there are some steps below you can follow which uses the flexibility sports betting provides to your advantage.
You can also use the double chance betting strategy with any of the free bets available that sportsbooks offer to new customers too. A free bet is a regular promo, so use it in conjunction with this strategy to increase the chances of a good double outcome.
Look at the form of both teams
If you know the recent history of both teams, which are playing well and which aren't, your chances of winning will be better. For example, in soccer, if one team like Manchester United is in great form is clearly stronger than the other, it would be wise to stick to the standard 1 X 2 bet. Once you have established the stronger side, you can then back the home win/draw or draw/away win selection. Alternatively, you could also back the underdog due to the higher odds attached to them. In this case, the payout will be higher, so you may not need to bet a huge amount of money to see a decent return.
Evenly matched teams
If both teams are seemingly equally matched, going for the double bet is a more sensible strategy. By utilizing a double chance bet, it allows you to put money on your favorite to win in addition to putting money on a potential draw. Consequently, you are covering two of the most likely outcomes at once.
How To Win Double Chance Bet
As we have mentioned in the strategy section above, if you are willing to put in some time for research before you start betting, you have more chance of beating the bookmaker. By the nature of double chance betting, you increase your chances of winning by combining two of these possible options into a single wager.
Given the lower risk of double chance bets, the market is naturally advantageous for a lot of punters out there. Just make sure you capitalize on this advantage by doing your research and betting accordingly.
Make sure you choose the right double chance market and then place a double chance wager after doing some research. If you have no idea when it comes to betting on the Champions League is or you aren't familiar with football betting, either research or avoid. It would also be helpful to see if you can get any double chance tips or favorable betting odds before wagering.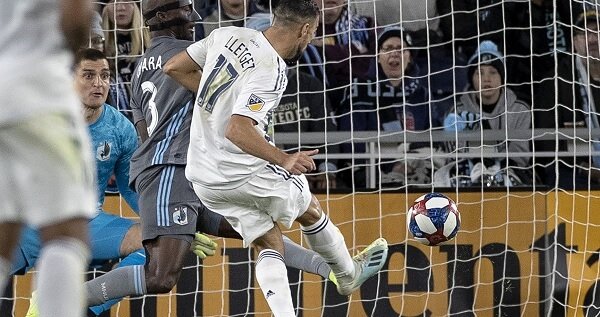 Calculating Double Chance Odds
Having a double chance bet calculator to hand would be ideal. It is crucial customers know what odds to expect as it will help them understand whether an operator is offering the best bang for your buck. To calculate the odds, just add the selections to the bet slip, click on the slip and you can see the odds available.
Advantages Of Double Chance Betting
There are numerous advantages to placing a double chance bet. First, it allows you to cover two outcomes that you think could be the final result of the match. Consequently, you have more flexibility in your sports betting as you can 'hedge your bets. Hedge betting is one of the best ways to secure a profit when betting. Using our hedge bet calculator is a great way to see how much your bet can return should you choose to hedge your wager.
Next, when you take the opportunity to take a double chance bet, your a spreading your risk over two out of three available options. This means you are simultaneously increasing your chances of winning. The slight downside to this is that you will not win as much money, so you need to incorporate that into your betting strategy.
How to place a double chance bet
If you have your football tips to hand, have studied the betting lines and have decided this is your best bet, you may want to know how to create a double chance wager. If you are using an app to bet, follow the below steps:
Log into your betting account
Find the league and game you are interested in
Look for 'Game Props' or 'More Wagers
Look for the heading 'Double Chance'
Select the option you think is correct
Enter your stake
Check the odds and submit the bet
Doing this at a physical sportsbook is as simple as doing it online. This acts as your qualifying bet, same as when you bet to claim a bonus. The best football betting sites will have multiple markets and options for all types of sports bet.
FAQS
Is double chance a single bet?
Double betting is there to give bettors a bigger chance of winning from a single event. For example, in Soccer, you can place a double bet to cover two of the possible three outcomes in just one bet. You can also use free bet stakes and and free bets when placing a double chance wager.
What does 2 units mean in gambling?
A unit in sports betting is the measurement of a bet. Most people typically bet between 1-5% of their bankroll on each wager, so the general consensus is a unit is equal to approximately 1% of your bankroll.