Gamble USA strives to improve your online gambling experience. We aim to help you play safely, make informed decisions when gambling, and increase your betting knowledge through our guides.
We adhere to strict editorial integrity; our content may contain links to products from our licensed & legal US partners.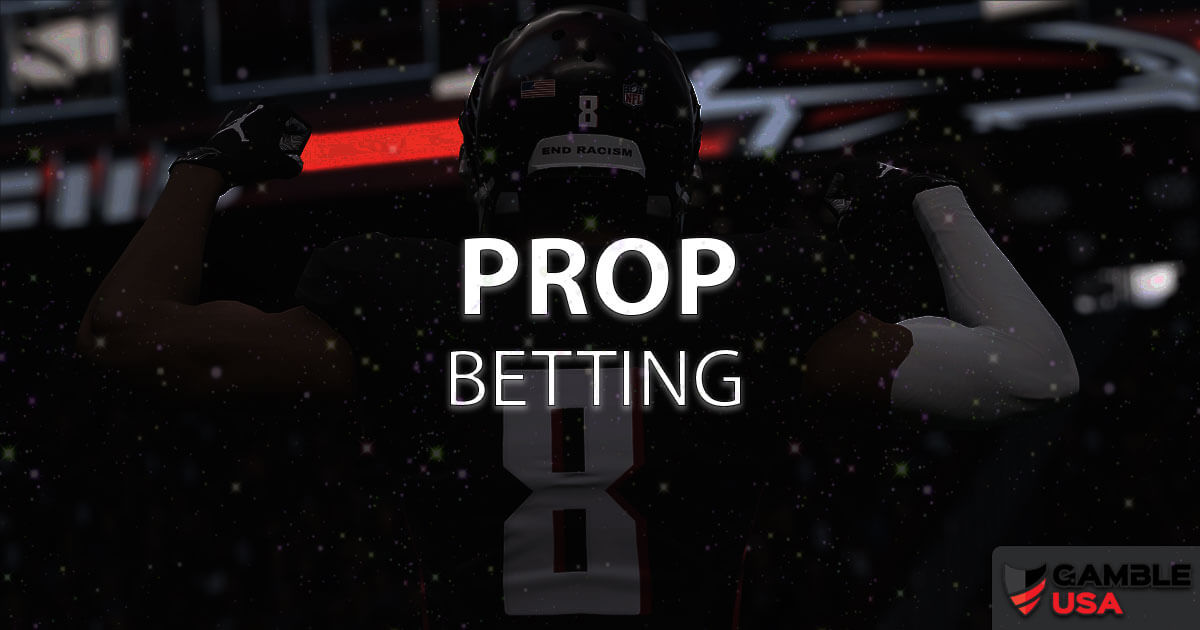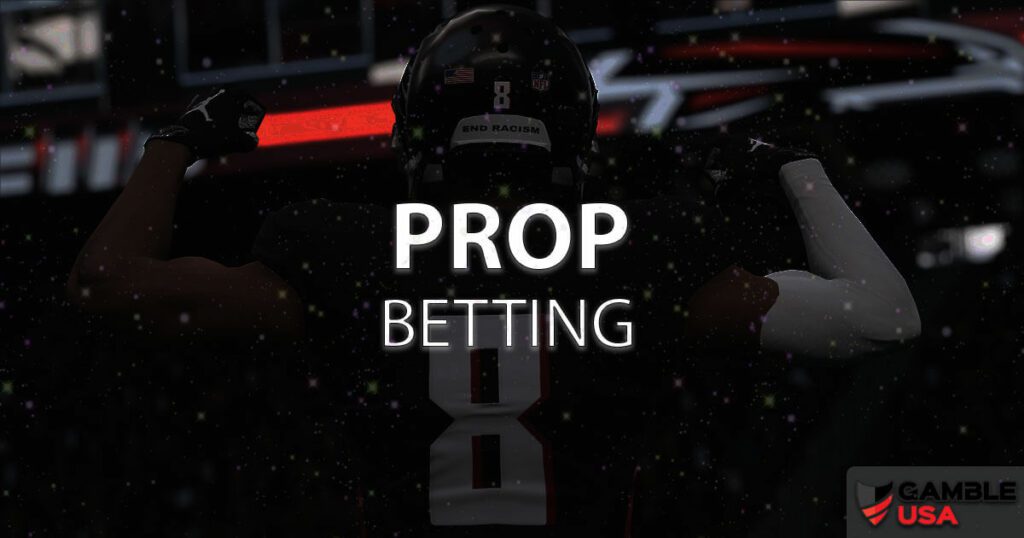 If you think you know what QB will throw for more yards in an NFL game or which team will have the lead after the first quarter in an NBA game, then proposition betting may be the way to go.
A prop bet is a wager that is not on the outcome of a game but rather what happens in it. The wager has increased in popularity over the last 30 years, and it is available for most sports. While there are fun and exotic props, there are also ones that you can handicap, like the game itself.
This in-depth guide will show you all you need to know about proposition bets.
How to find the latest props for NBA, NFL, MLB, and NHL
You can find the latest props for the major American sports leagues of the NBA, NFL, MLB, and NHL at licensed online sportsbooks in the U.S.
Typically, for a game, you can click on it to see all the available bets, including prop bets. Every game for the four leagues mentioned above will have proposition bets available. The bigger the game the more of them will be available. For example, the biggest football game, the Super Bowl, will have a ton of props and many more than a regular-season affair.
What is a Proposition Bet?
A prop bet, which is a short and sweet way to say proposition bet, has nothing to do with the game's outcome like a points spread, moneyline, or total. You are betting on a specific happening in a game, and there are both team and player prop markets.
For example, the L.A. Rams are playing the San Francisco 49ers in an NFC West clash. A few examples of FanDuel prop bets for the game would be:
Will Matt Stafford pass for Over/Under 300 yards?
Will the 49ers have an interception in the first half?
Will a field goal be the first score?
Understanding Prop Betting Odds
In terms of prop odds, some of the wagers will have even odds, while others will have inflated odds. For even bets, you have a 50/50 chance of winning. If you see a bet such as will Tom Brady throw for Over or Under 285 yards you are simply picking the Over or the Under and paid out accordingly. While these wagers are called even, you will see a -110 in front of each of the two bets, so you are betting $110 for a $100 profit.
If the betting public is leaning heavily to one bet, the sportsbook will change the prop bet odds to attempt to get an even amount of money placed on each side of the wager. So, in the example above if most of the betting public is backing Brady to pass for over 285 yards then the book may change the odds to -120 Over and +100 Under.
When it comes to prop bets that have inflated (varied) odds, the odds will reflect the chance of that event happening. An example of a bet with inflated odds could be will a field goal be the first score of an NFL game? Yes (-200) No (+180).
Some varied odds bets can have huge payouts if an unlikely event occurs. For the 2014 Super Bowl, there was a bet with a payout of +4000 if a safety was the first score. A safety was the first score and whoever took that bet was surely a happy camper.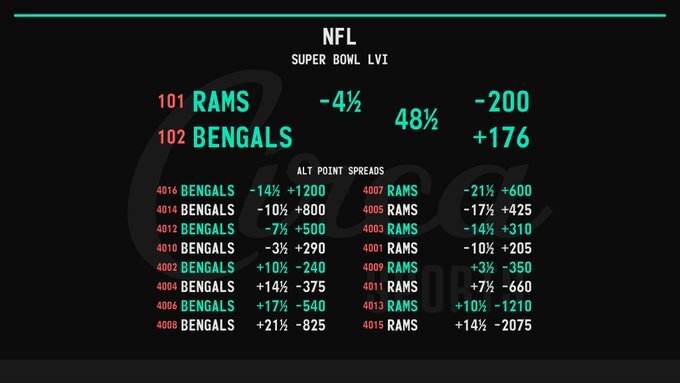 Tips to Find the Best Props
Many players rely on professional sports bettors for prop tips and strategies. Following our tips can save you the money you would spare them.
#1 Check different sports betting sites
You want to find the best odds for prop markets and one way you can do that is to check out different betting sites. While the odds will be similar, they are not always the same, and it is pretty obvious that you want the best odds to get the most bang for your buck. This is especially the case if you are going to wager a significant amount of money.
#2 Watch the vig/juice before betting
It is also important for props that you watch the vig/juice before betting. The juice, or vig, is the cut that the sportsbook charges for taking in a bet. The book has juice to make sure they make money on a wager, and it does not matter what the outcome is. Any time you make a bet, including props, you want less juice, as the higher the juice, the more you will have to wager to come out on top. Proposition bets are ones where there is usually higher juice, and you will sometimes see both sides of a bet at -115 and sometimes even -120.
#3 Shop for Different Lines
Like a juice for a game, you need to check out the line. It is a pretty safe assumption that the line will change if the juice goes up. If you think a game or match will increase in juice because one side is being wagered on more, it is good to take the bet early. This way, you can avoid paying more juice to the sportsbook, which will increase your profit. You want to try to find even bets, but they are very, very rare for props. So, the best way to increase profit is to find them if they have -105 or -110 on both sides. Line shopping should be done for props bets, just like for general bets.
#4 Consider outside effects on the prop betting market
It is also important to consider the outside effects on the prop betting market. This is, basically, like handicapping games, as it is important to look at the factors of injuries and coaching tendencies. In terms of injuries, if a player is banged up but will still play, they will likely not be 100%, and their stats will not be the same as they usually are. This is also the case for back-to-back games in the NBA and NHL, as teams and key players, for the most part, will not be as good in the second game of a back-to-back.
Also, if a player is out, you should see how that will affect the team in terms of injuries. If a point guard like Chris Paul is out and the backup is more of a run and gun player, unlike Paul, who is more of a halfcourt one, then that can affect a prop bet.
For coaching tendencies look at what the strategies are for coaches.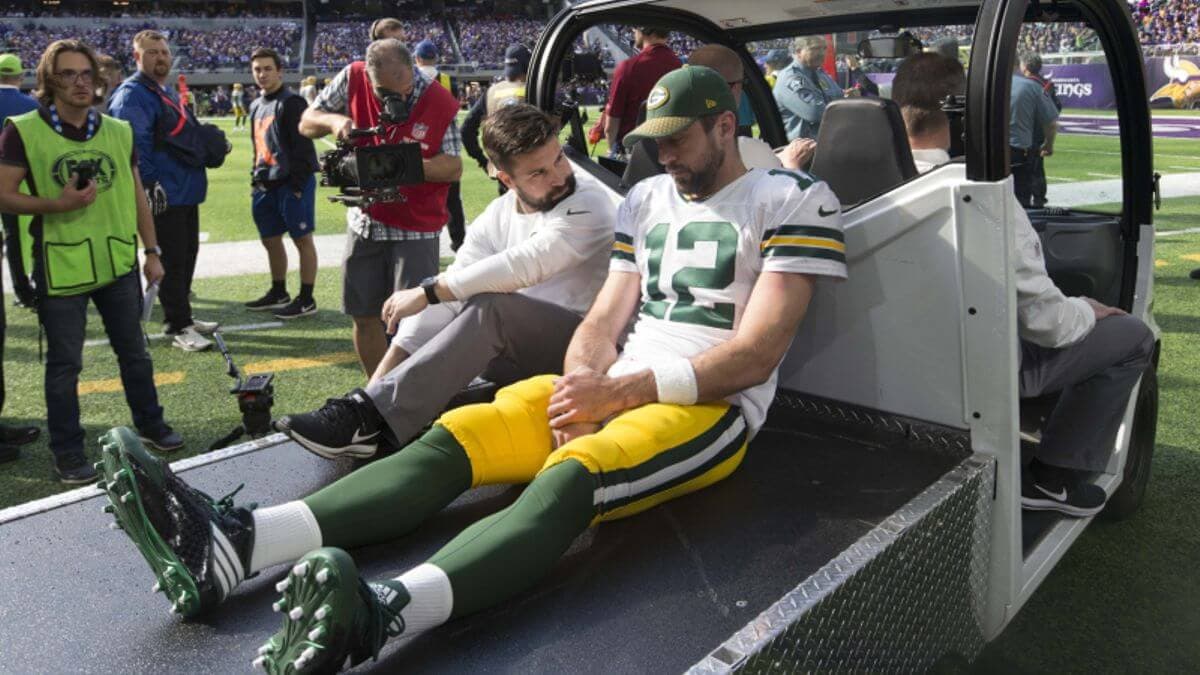 Outside effects on props example
Are they offensive or defensive-minded? Are they trying to get new players involved? Are they trying to rest key players for the stretch run? The Heat are in the playoffs, and they have a game on the road that does not mean much late in the season. Do you think star Jimmy Butler would play as much? If the answer is no, the under may be the better pick on the total number of points he scores.
How to bet props on a Sportsbook
It is rather simple to make a prop bet at most sportsbooks, and here are the steps:
Sign up and log in to one of the above new sportsbooks
Head to the game or match that you want to wager on
Check for options such as props or more bets
Find the prop that you want to wager on and click on it
Enter the amount you want to wager on that bet
Confirm the bet
The bet should then appear on your bet slip at the sportsbook app.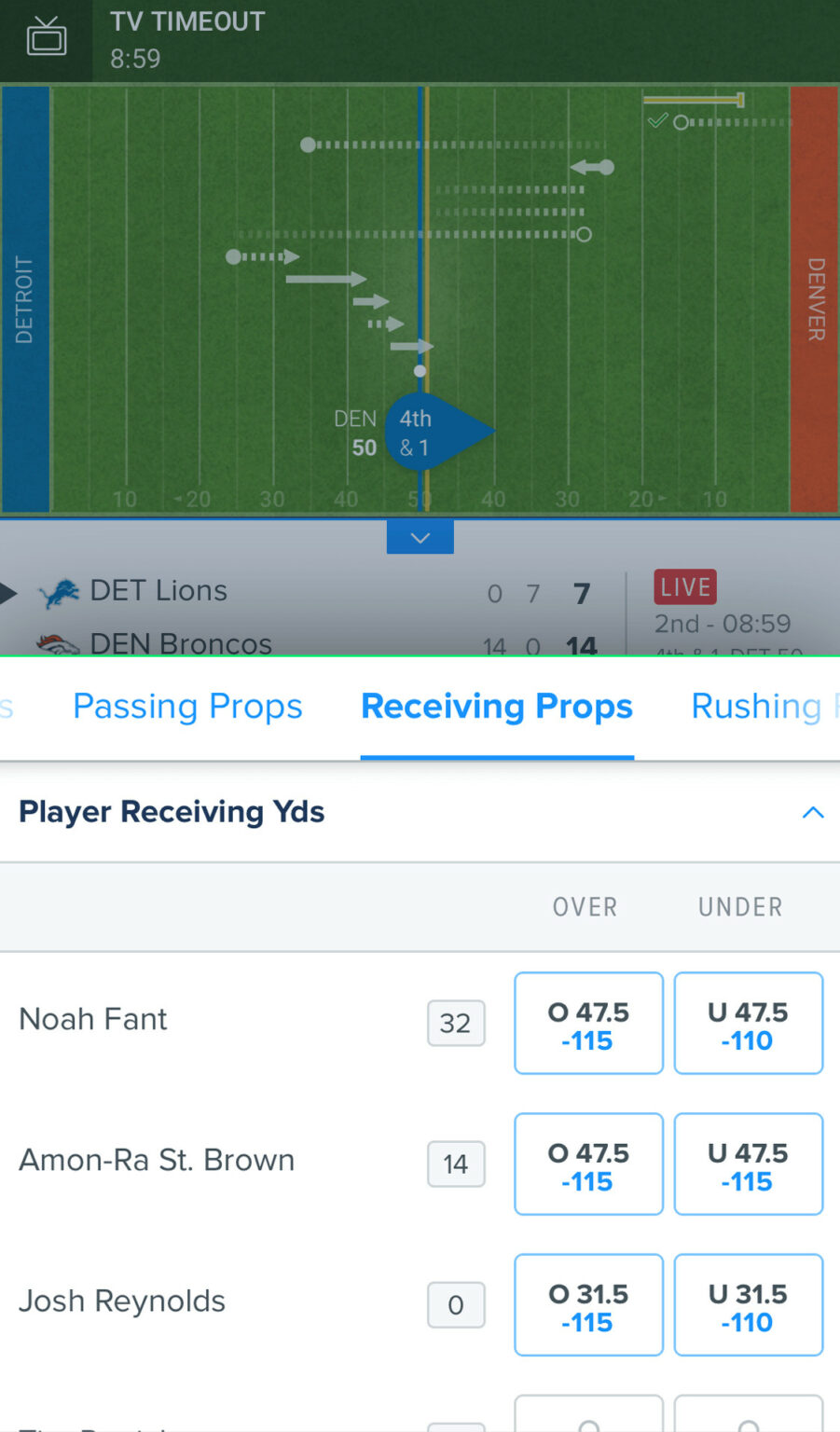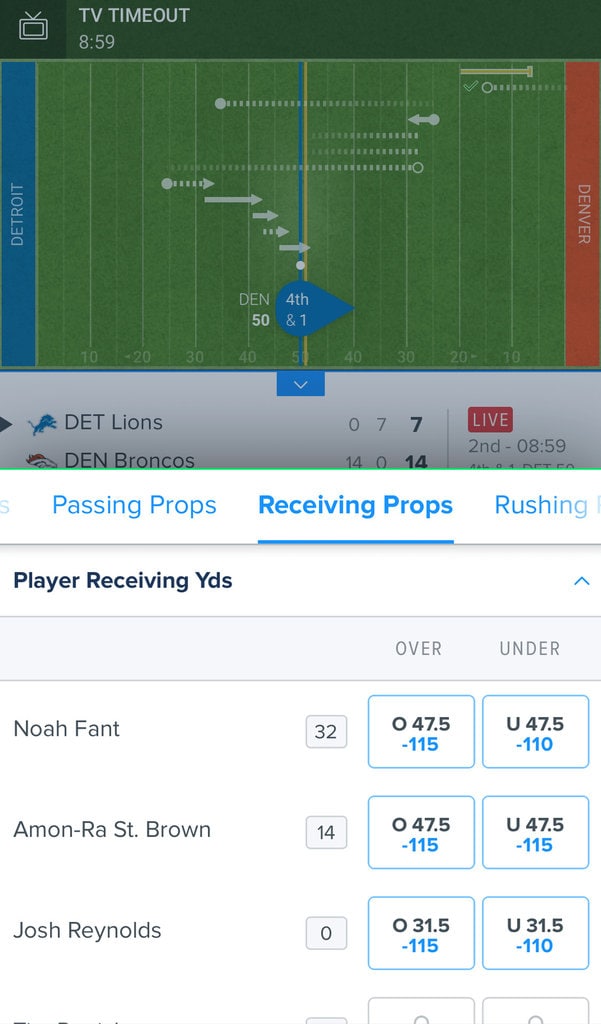 Do live prop bets work in the same way?
You should be aware that prop betting is very popular for live betting, but bets for those are different from typical props. For a typical prop, the odds will not change much before the game or match, and if they do, it is because the betting public is laying more money on one side of the bet. In a live prop the action is fast and furious and since you are wagering while the action is happening the lines will change for the prop depending on how the game or match are unfolding.
Live props example
If you have a live prop bet where the game is just starting, and you bet LeBron James will score over 26.5 points. King James blows up in the first half and goes for 20 points. Do you think the odds will stay the same for that bet? No way. At the half, the sportsbook will change the odds significantly, as James has 20 points and only needs seven more in the second half to go over 26.5 points. At the start of the game, it could be -110 on each side of over and under, but at the half, he only needs seven points to go Over, so the odds could look like Over -2000 and Under +3000. Yeah, that is how much odds can change for live props. Live prop wagers will have changing odds throughout the game or match, while those made before the game will not change.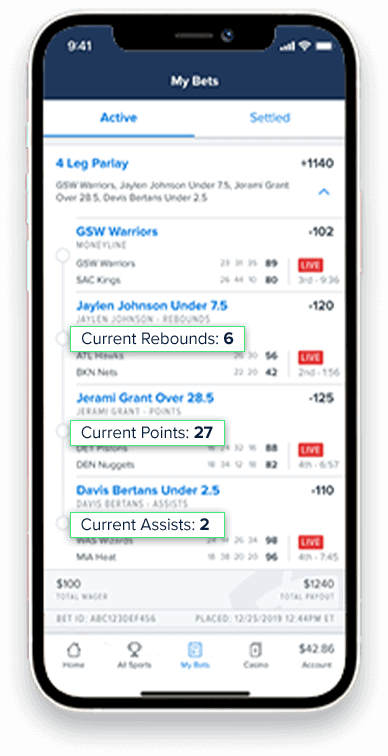 Are micro bets the same as props?
A type of props bet for live betting is called micro-betting. That type of bet settles quickly and is usually for one action. A couple of examples of MLB micro bets are, will the next pitch be a ball or a strike, or will the next play be a double play? Only a few sportsbooks currently support this feature, with DraftKings prop bets and BetMGM props being the frontrunners of flash betting.
Typical Prop Bets and Examples
There are many betting markets for the bigger sports, and more prop odds are available for bigger events. Generally speaking, no matter the sporting event, you will find prop bets for the more popular sports. There are also more for marquee big game events. For example, there are more NFL props for the Super Bowl than a typical regular-season Sunday game between the Cleveland Browns and Pittsburgh Steelers. Again, you will see more prop markers for the World Series than typical MLB games.
Here are some typical prop bet examples from various sports.
NFL/Football props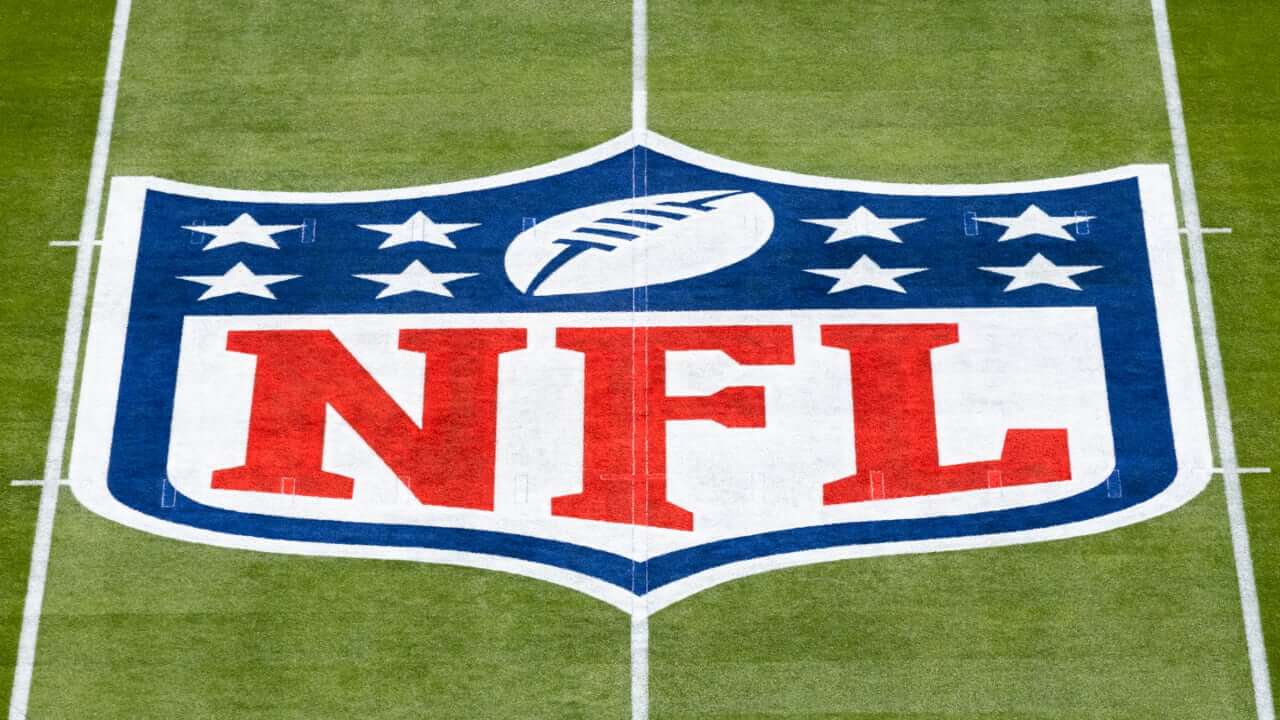 Will Patrick Mahomes pass for Over/Under 375 yards?
What team scores first?
Will the Green Bay Packers have Over/Under 2.5 sacks in the game?
Will a wide receiver catch a TD of 40+ yards?
Who will have more receiving yards in the game Tyreek Hill or Julio Jones?
Will the coin flip in the Super Bowl be heads or tails?
Will there be a safety?
Total points in the first quarter?
NBA/Basketball props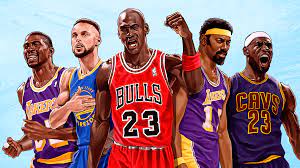 Will Steph Curry score O/U 27.5 points?
Will Nikola Jokic have O/U 13.5 rebounds
Will LeBron James have a triple-double?
Who will score the first points? (can be player and team)
Who will be the first player to score a field goal? (several players will be listed with varied odds)
Will the outcome of a game be odd or even?
Total points scored in the third quarter? (Over/Under)
Which team will have the lead at halftime?
Who will have more points in the game, LeBron James or Steph Curry?
Who will have more rebounds in the game, Nikola Jokic or Rudy Gobert?
Who will have more assists in the game, Chris Paul or James Harden?
You will often see one NBA prop with several players from both teams listed. Then there will be Over/Under odds for points, rebounds, and assists.
MLB/Baseball props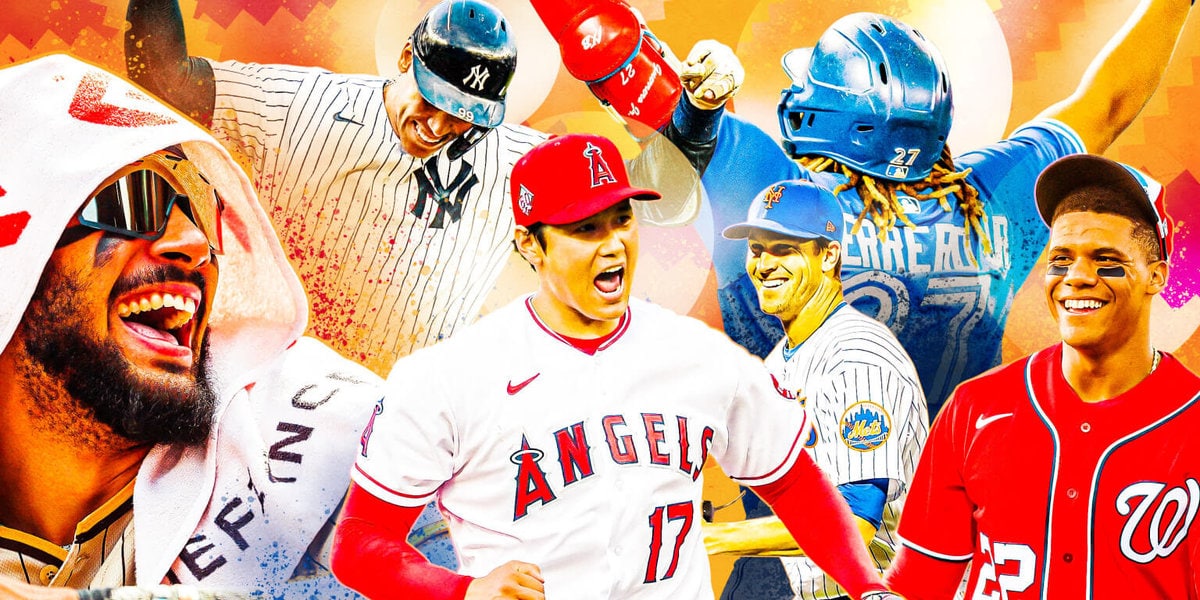 Which team in an MLB game will score first?
Which team will lead after three innings?
Will the starter for a team last Over/Under 5 innings?
Will Mike Trout hit a home run?
Will Clayton Kershaw have Over/Under 8.5 strikeouts?
Will the final score be odd or even?
Will the team that scores first win?
Will the game go to extra innings?
Will both teams score more than 4.5 runs?
Which team will score the second run?
One MLB prop you will see often will have many players from both teams listed. Then there will be Over/Under odds for home runs, RBI, and total runs.
NHL/Hockey props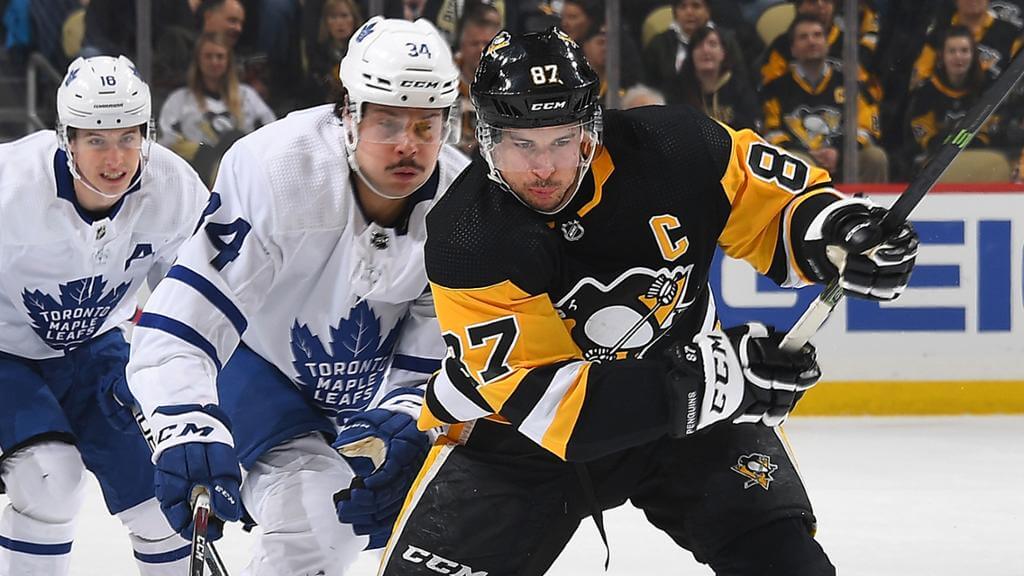 Which team will score first?
Will there be a penalty shot in regulation time?
Will Connor McDavid have a hat trick?
Will any player have a hat trick?
What will be the time in the game for the first goal? (there will be several times of the game with different odds)
Which team will be the first to three goals?
Will both teams score one or more goals in the second period?
Will Sydney Crosby have an assist?
Which team will have more penalty minutes?
Will the game be won in overtime?
Will the game got to a shootout?
One NHL prop you will see often will have quite a few players from both teams listed. Then there will be Over/Under odds for goals, assists, points, and power-play points.
Golf props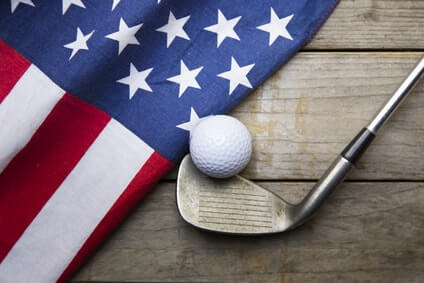 Will there be a hole in one in the tournament?
Will a specific golfer finish in the top 5?
Will a specific golfer finish in the top 10?
18-hole matchups – This

golf bet

will have two golfers listed, and you pick the one you think will shoot the lowest score for the round.
Will there be a playoff in the tournament?
Will the lowest round of the tournament be Over/Under 62.5 strokes?
Will there be Over/Under 10 birdies on hole 16?
Will there be a weather delay?
Tennis props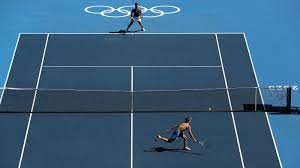 Which player will win the first set?
Set betting (betting on the player to win the exact number of sets. So, in a major with five sets played, you will see the two players with odds after 3-0, 3-1, 3-2.
Will the first set go to a tiebreaker?
Will Roger Federer have Over/Under 10 aces in a match?
Will the total number of games played be Over/Under 40.5?
Will there be Over/Under 21.5 aces by both tennis players?
UFC/MMA props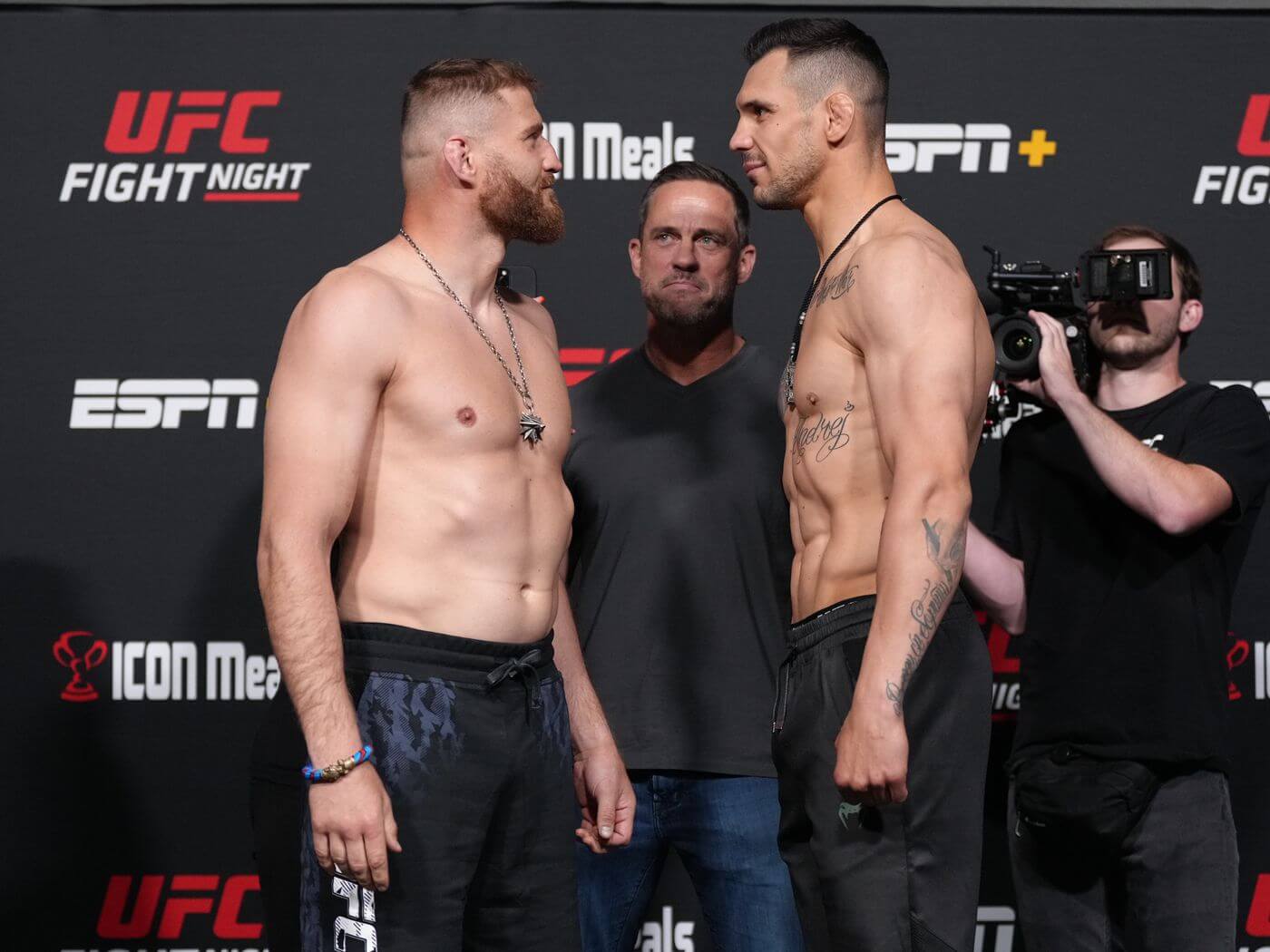 Round betting (betting on a fighter to win and the round they win or if they do so by decision)
Method of victory (betting on a fighter and how they win the fight, with different odds for each, by KO/TKO, DQ, submission, or points)
Will the fighter win by split or majority decision?
Method and round (combining the top two prop bets into one)
Will the bout go the distance?
Sometimes for MMA, there will be a fight night where they will award the knockout of the night, the fight of the night, and the submission of the night. You can find these bets available at some UFC sportsbooks and MMA betting apps. If you're not sure how to bet on the UFC, check out our comprehensive guide on the topic.
NASCAR/Racing props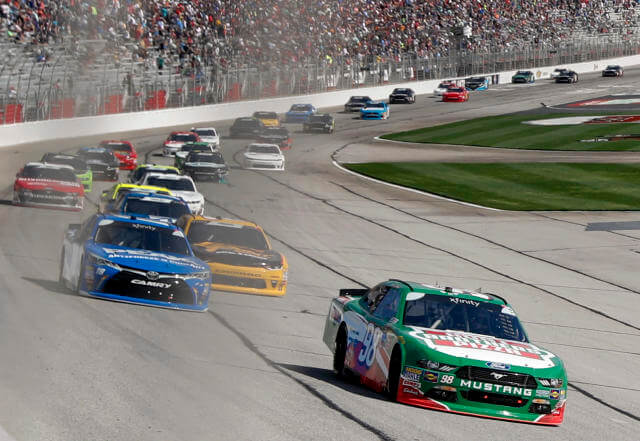 What is the length of time for the first caution flag?
Which driver will hit the pit first?
Will a specific driver finish in the top 5?
Will a specific driver finish in the top 10?
Driver vs. driver (there will be two drivers, and you bet on the one you think will have the better race outcome)
What driver will lead the most laps in a race?
What driver will take the pole position?
Over/Under how many laps a specific driver will lead the race.
Props Regulations & US Sportsbooks Rules
One thing that you should be aware of is the US sportsbook rules in terms of proposition wagers. The US state-licensed sportsbooks will all have prop bets for the bigger pro sports. The college game is what is important. College football and basketball betting are huge these days, but many of the states that have legal online gambling have restrictions on prop betting for games with college athletes. Hence, for example, college football prop bets are only available in seven states across the country.
The regulating gaming bodies for the states oversee the gambling operations and set the restrictions on what you can and cannot bet on. There are some states where college prop betting is restricted, and in others, player college prop betting is restricted. You can check the sportsbook you use or do a simple Google search to see where your state stands on collegiate proposition betting.
Are prop bets a good strategy to win money?
Betting props can be a good strategy to make money, but you have to treat them like typical bets such as spreads and moneylines. This means that you need to handicap the bet and do some research, as the more you know about the player or team in the bet, the more likely you will win it. For player prop bets, it can be easier to handicap, as you can look at their recent form and who their next opponent is.
For example, if LeBron James has been hot, averaging over 30 ppg for four straight games, and his next game is against a team that does not have a good defense, the Over pick is likely in terms of Over/Under points. If you put in a little prop betting work, it can increase your success chances.
One reason betting props can be profitable is that they tend to attract bettors that are not pros but armatures. Because of this, you can get good value in a bet since the betting public, for the most part, is not seasoned on how to handicap them and tend to bet in the wrong direction. Often bettors wager on props for entertainment purposes. Also, the overall betting market for props is smaller and with less money being laid on them. Since this is the case, the lines can be more volatile, meaning you have more chances to get good odds and get paid out more.
Future bets or prop bets?
Futures are a type of prop bet, but you have to wait a long time to get the result of a futures bet while a prop is available for every game. Futures bets, like props, can be profitable, but it helps to handicap the wager, and if you are in it for the long haul, you can get a good payout.
Still, you have to play the waiting game, as, for example, if you bet on who will win the Super Bowl before the season begins, you have to wait the entire season to see the result.
How did props begin in sports betting?
Prop bets have been around for a few decades, but bookmaker Art Manteris is credited with the bet becoming very popular and very common. He was a bookie for Caesars Palace, and he wanted to come up with a side bet for casual bettors for Super Bowl XX. That game was between the Chicago Bears and New England Patriots. It featured one of the more popular and physically biggest players in, William "Refrigerator" Perry, who was a pop culture icon. The defensive tackle had a great season, and with his size, he also played some on the offensive side of the ball with two rushing TDs, and he also caught a pass for a TD.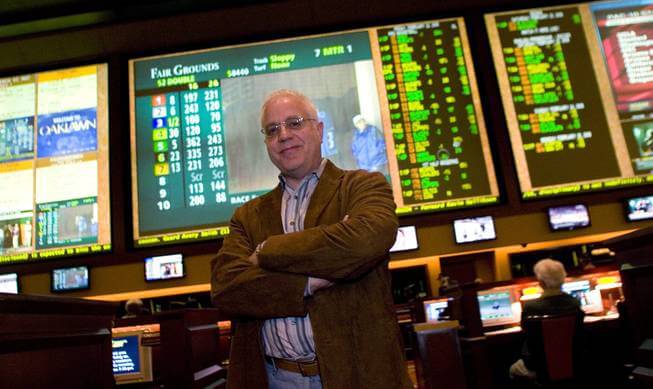 Manteris came up with a prop bet idea for the Fridge on if he would score a TD in the Super Bowl. The odds started at 20:1, but with the betting public backing the yes, big time, the odds dropped to 2:1 at kickoff. The Bears blew the Patriots out in the game, and in the fourth quarter, Perry came in on a first and goal from the one-yard line and got the handoff and barreled in for a TD. Bookmakers lost a lot on that, but it was very popular and opened the floodgates for prop betting, which is huge with most online sports betting sites offering them.
Prop Bets FAQs
Do all sportsbooks offer prop bets?
Yes, licensed betting sites in the United States offer proposition bets. However, some states have restrictions on prop betting for collegiate games, as some do not allow them for in-state teams, and some do not allow them for college games overall. There are more available for big games, and the player ones typically involve star players.
What sports event has the most prop bets?
The event with the most props available is the Super Bowl. Super Bowl prop betting is huge these days, and you can find hundreds of them available. On top of that, the Super Bowl also has the most exotic prop bets.
What if I make a player props bet, and they do not play in the game due to injury?
That will depend on the sportsbook you make a bet at. Typically, they will cancel the bet, where you get your original stake back, if they are on an official team or league injury report.
What does prop bet mean?
A prop bet is a bet made regarding the occurrence or non-occurrence during a game or event that does not directly affect the game's final outcome.
Are prop bets good bets?
Prop bets serve two purposes in the sports betting world. First, they can be a great source of entertainment and fun, especially for bettors who are new to a sport or don't fully understand the game's nuances. Second, they can be a crucial piece of a long-term profitable and winning sports betting strategy.
How much do prop bets pay?
Prop bets can make up as much as 15-20% of the overall NFL handle for online and mobile sportsbooks with a higher hold (profit) than side and total bets.