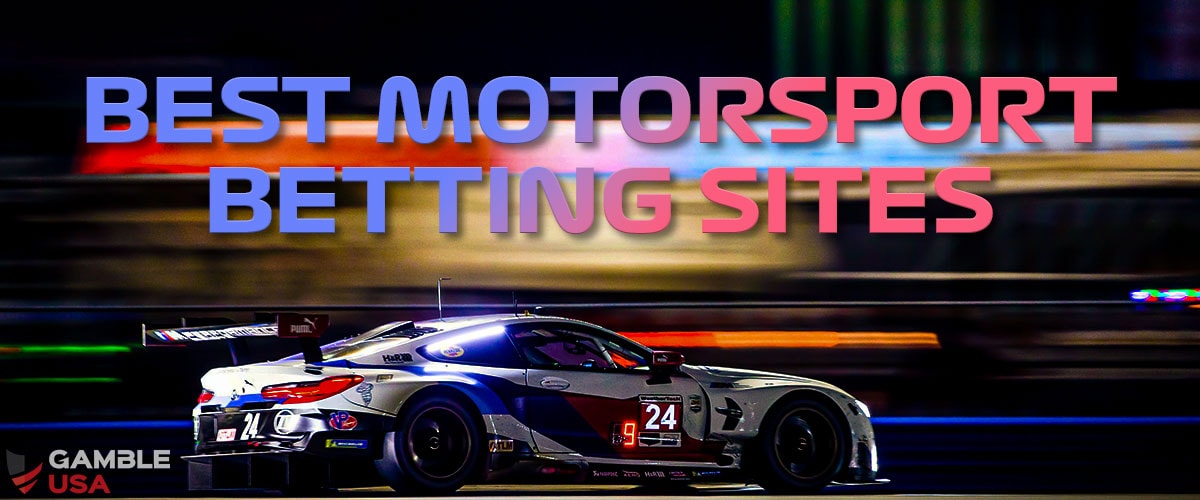 There are few sports as exciting as motorsports. High-speed racing, tactical battles, and engineering brilliance make motorsports a completely different animal when compared to any other sport. And what better way to ramp up the excitement than putting on a bet?
But while American classics like baseball and football regularly get the red carpet treatment at sports betting sites — motorsports enthusiasts can at times feel like they're getting the short end of the stick due to the sport's popularity being mainly based in Europe. Fortunately, with Formula One gaining popularity, this is quickly changing.
Now, in 2023 pretty much every major sportsbook across the US allows for motorsport betting. Though since events don't come as often as they do with other sports, it's crucial that you sign up for a motorsport betting site that offers excellent bonuses and terrific betting odds so that you can get maximum value on each and every race.
---
What Motorsports to Bet On
Seeing motorsports' rise in popularity, our chief editor has finally given our team the green light to give motorsports the A1 treatment it deserves by producing our definitive guide in ranking the best motorsport betting sites in the US. Lines and odds under this category include the following markets:
Indy Car
MotoGP
24 Hours of Le Mans
Indy 500
Bathurst1000
Dakar Rally
World Rally Championship
Pikes Peak
Isle of Man TT
And more events
---
5 Best Motorsport Sportsbooks December 2023
We have found the top 5 motorsport betting sites based on bonuses, apps, and unique features. See our rankings below!
---
🥇#1 FanDuel Sportsbook — Best Overall Sports Betting Site for Motorsports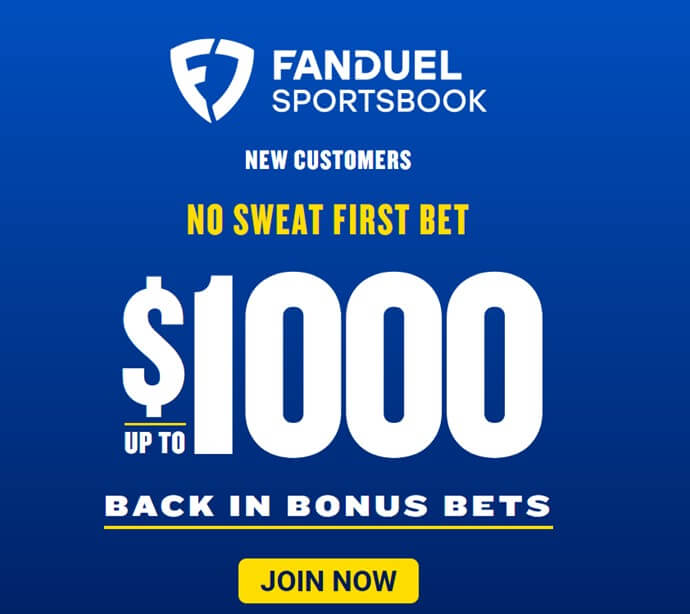 The best FanDuel bonus is undeniably the FanDuel $1,000 No Sweat First Bet promotion. With this bonus, if your first bet loses — you'll receive 100% of your stake back in the form of bonus bets up to a maximum value of $1,000. Outside of this bonus, you can also look forward to regular promotions and goodies. The only minor downside of FanDuel's bonuses is that they don't offer consistent motorsport specific bonuses.
FanDuel provides a variety of bets on the top motorsports such as NASCAR and F1, giving bettors a luxurious choice of wagers to pick from. Parlays bettors can enjoy putting together detailed bets with more selections to try to hit their desired odds. This can all be done on the betting site or on FanDuel Sportsbook's betting app, whichever is more convenient.
✅ The Good
Lots of deposit & withdrawal methods
Live betting available
Massive selection of motorsports betting markets
$1,000 No Sweat First Bet welcome bonus is great for motorsport betting
Good odds across all markets
Great for motorsport parlays
❌ The Bad
Lack of focus on smaller motorsports events
Expert Comments:
"The FanDuel app is fantastic. It's easy to navigate on both mobile devices and via your desktop computer. What makes it even better though is the wide variety of betting markets available at FanDuel, like head-to-head bets, and being able to bet on a driver finishing in the top three or ten rather than having to win the race altogether."
– Paul Ricci (Chief Sports Editor)

---
🥈#2 Betway — Best for Motorsport Prop Betting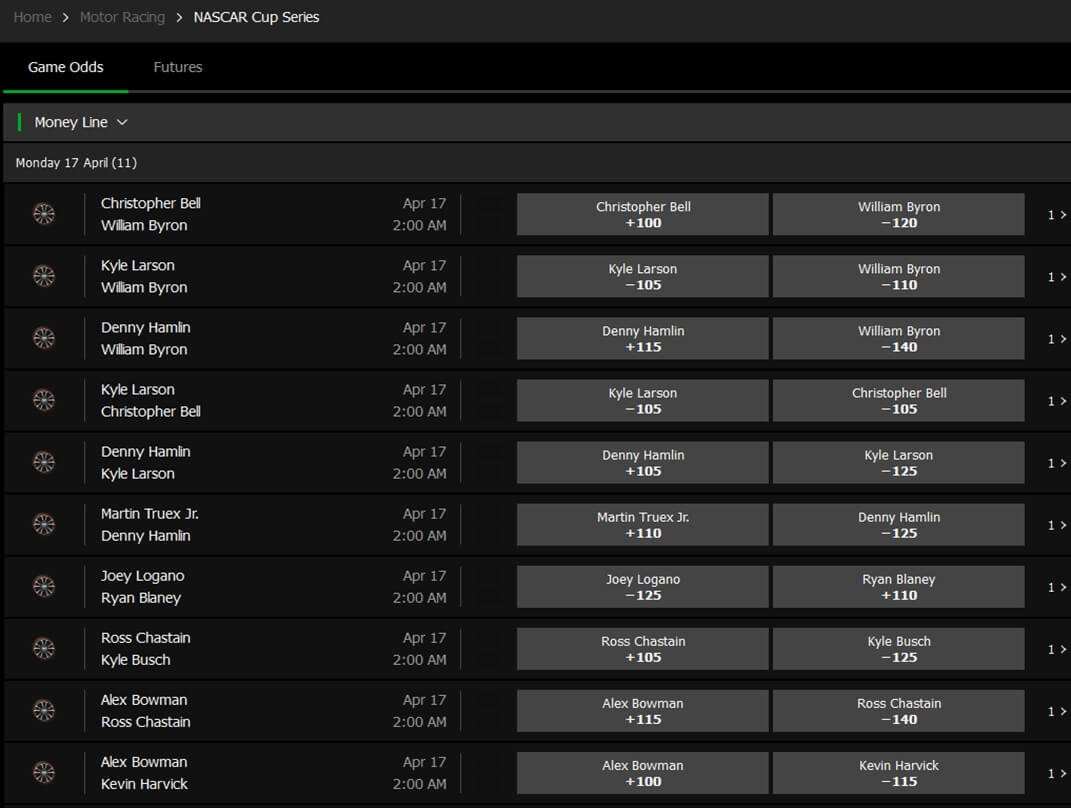 Betway is one the top sportsbooks in the US when it comes to dishing out bonuses for motorsports — and for Formula One fans especially, you can look forward to regular bonuses. The only real downside is that the Betway welcome bonus of a $250 first bet offer is a little lackluster by American standards.
Having launched in Europe before sports betting was even legal in the US, it's not at all a surprise to find that by the time the Betway app reached North America, it was a well-oiled machine. And it's not just the F1 fans who'll enjoy Betway either. Because they're arguably the best motorsport betting site for NASCAR races, offering excellent odds on their head-to-head market. This especially benefits experienced bettors who know the field well. It is only a pity that Betway only operates in a few states.
✅ The Good
Mobile app is excellent for mobile betting motorsports
Massive variety of motorsports markets outside of Formula One
Cashout feature available on most bets
Focus on head-to-head betting is great for experienced bettors
Insider tips provide valuable insights
❌ The Bad
Only available in 8 states.
Expert Comments:
"I can highly recommend Betway for avid motorsports lovers. The sportsbook rolls out the red carpet to motorsports bettors, unraveling all its fantastic betting options. I have definitely found it more engaging with H2H bets or with the dynamic live bets, which open up betting possibilities on the smallest details of a race. "
– Oliver Dickinson (Sports Editor)

---
🥉#3 DraftKings — Best for New Motorsports Bettors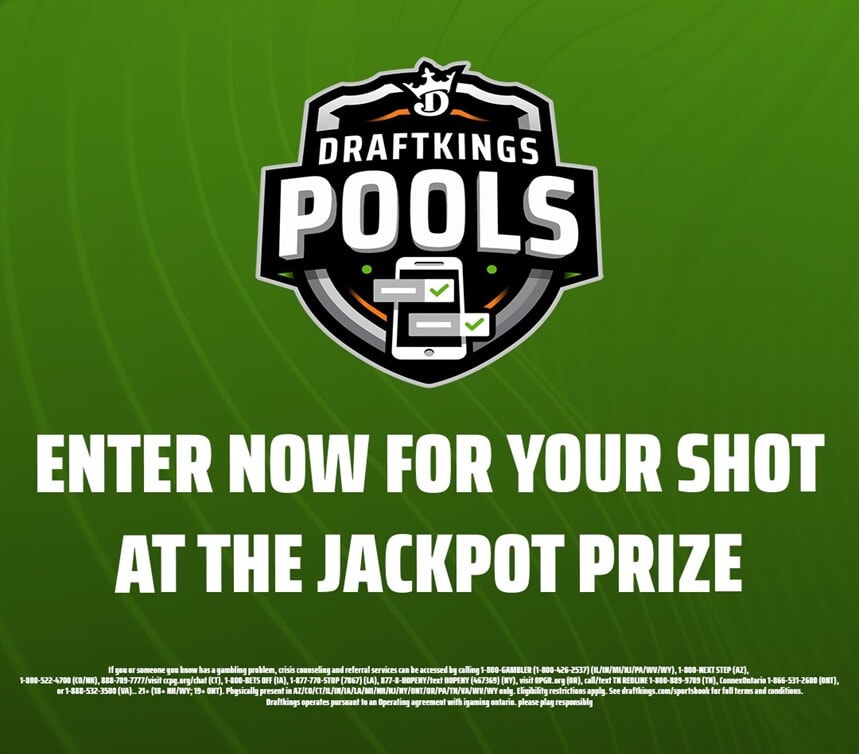 DraftKings is well known for being one of the most generous sportsbooks when it comes to giving out bonuses. It's undeniable that most of DraftKing bonuses are aimed at users betting on the major American sports — however, you'll still get a few that are aimed towards or are at least available for motorsports betting. Their welcome bonus is one of these. A 20% first deposit match with a max value of $1,000 might sound good, but when you look at the wagering requirements, it becomes apparent that it would be very tough to grind through it on motorsports alone.
At DraftKings you are not limited to the main NASCAR and F1 events. Here, you can pick out some minor motorsports events and pick out some great bargains. For the most part, the odds are alright, however, for futures bets they tend to have a little higher juice.
✅ The Good
DraftKings Pools combines DFS with sports betting
Legal in 21 states
Good variety of betting markets across motorsports
Low minimum deposit is great for new users
Interface is easy to navigate
❌ The Bad
Welcome bonus isn't the best
Odds are sometimes off
Expert Comments:
"I never miss out on a good Grand Prix or a key NASCAR race at DraftKings. The betting options are quite good, especially for important races. I like how I can also pick out some minor events too, and try standard betting markets on them."
– Paul Ricci (Chief Sports Editor)

---
🎖️#4 Caesars — Best Motorsports Welcome Bonus

When it comes to bonuses, Caesars is king. While you won't get quite as many motorsport specific bonuses as you would with Betway, you'll still get plenty that can be used when betting on motorsports. The best of these is undoubtedly the Caesars welcome bonus. After that, you can expect regular offers, as you will be part of arguably the most regal loyalty programs.
Caesars Sportsbook probably has one of the most in-depth betting markets for motorsports — with a variety of competitions and unique bet types on offer. Unfortunately, a lot of these markets don't open till quite late. This is a bit of a problem for bettors who want to track the odds or take advantage of early bird odds. However, the live betting experience at Caesars is top notch.
✅ The Good
$1,250 first bet on Caesars is one of the best welcome bonuses
Offers unique motorsports betting markets
Rewards program is very good for regular motorsport bettors
❌ The Bad
Some markets don't open till late
Expert Comments:
"Caesars lives up to its reputation where motorsports betting is concerned. The diverse range of bets is perfect for bettors who want to personalize their bet slips with some unique options. To add to that, the rewards program will frequently throw a few generic offers that you can use to boost your potential winnings."
– Oliver Dickinson (Sports Editor)

---
🏅#5 BetMGM — Best Motorsports Mobile Betting App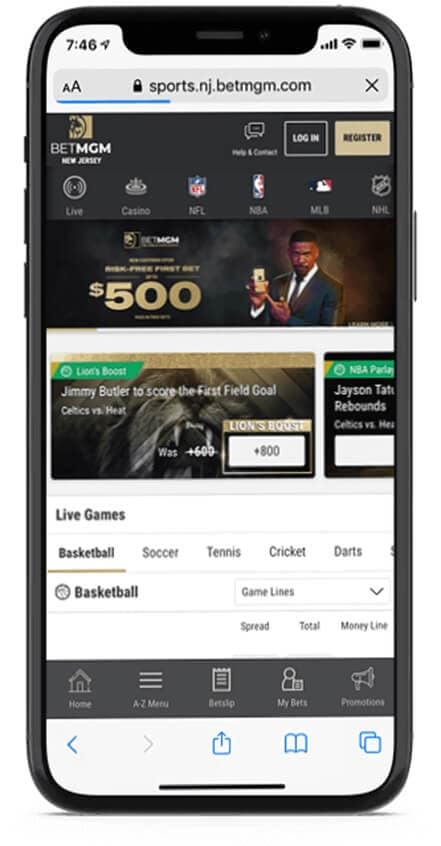 When you sign up to BetMGM with promo code GAMBLEUSA, BetMGM will provide a first bet offer valued at $1,500. Similar to the FanDuel welcome bonus, this BetMGM bonus covers you if your first bet loses by refunding you 100% of your bet's value up to $1,500. Unfortunately though, BetMGM does not offer regular bonuses for motorsport betting.
On the subject of betting odds, BetMGM is a bit of a mixed bag. If you regularly bet the favorites, you're in luck, as BetMGM tends to offer the best odds for the top racers. For the underdogs though, BetMGM's odds are downright bad. Plus, outside of the Formula One Grand Prix events and some of the major NASCAR events, you won't find a whole lot of betting markets.
The Good
Mobile app is great
Legal in 22 states
Great $1,500 welcome bonus first bet offer
Goods odds when betting favorites
The Bad
Poor odds when betting underdogs
Lack of betting options across lesser known motorsports events
Expert Comments:
"For newcomers to motorsports betting or casual bettors, BetMGM is a great sportsbook to try out F1 and NASCAR bets. You can probably find slightly better odds in sportsbooks that have a bigger motorsports section, but that doesn't mean you should write off BetMGM immediately. This sportsbook has a very efficient app and occasionally offers deals that you can put to good use."
– Damjan Spajić (Sports Editor)

---
Top 10 Motorsport Betting Sites in the US at a Glance
| 🏎️Motorsport Betting Site | 🇺🇸 Legal States | 💳Best Banking Options | 🎁Welcome Bonus | 💵Minimum Deposit |
| --- | --- | --- | --- | --- |
| FanDuel | AZ, CT, DC, IL, IN, IA, KS, LA, MD, MI, MS, NJ, NY, NV, OH, PA, WA, WV, WY | Debit/Credit Card, PayPal, Bank Transfer, Venmo, FanDuel Play+ | $1,000 No Sweat First Bet | $10 |
| Betway | AZ, CO, IN, IA, NJ, OH, PA, VA | Debit/Credit Card, PayPal, Bank Transfer, Betway Play+ | $250 Risk-Free Bet | $10 |
| DraftKings | AZ, CO, CT, IL, IN, IA, KS, LA, MD, MA, MI, NH, NJ, NY, OH, OR, PA, TN, VA, WV, WY | Debit/Credit Card, PayPal, Bank Transfer, Venmo, DraftKings Play+ | 20% First Deposit Match Up To $1,000 | $5 |
| Caesars Sportsbook | AZ, CO, DC, IL, IN, IA, KS, LA, MD, MA, MI, NJ, NY, OH, PA, TN, VA, WV, WY | Debit/Credit Card, PayPal, Bank Transfer, ACH/eCheck, Caesars Play+ | $1,250 First Bet On Caesars + 1,000 Reward Credits & 1,000 Tier Credits | $10 |
| BetMGM | AZ, CO, DC, IL, IN, IA, KS, LA, MD, MA, MI, MS, NV, NJ, NY, OH, PA, TN, VA, WA, WV, WY | Debit/Credit Card, PayPal, Bank Transfer, Venmo, BetMGM Play+ | $1,000 First Bet Offer | $10 |
| PointsBet | CO, IL, IN, IA, KS, LA, MD, MI, NJ, NY, OH, PA, VA & WV | Debit/Credit Card, PayPal, Bank Transfer, ACH/eCheck | 5 x $50 Second Chance Bets | $5 |
| BetRivers | AZ, CO, CT, IL, IN, IA, LA, MD, MI, NJ, NY, OH, PA, VA , WV | Debit/Credit Card, PayPal, Bank Transfer, Venmo, BetRivers Play+ | $500 Risk-Free Bet ($100 in CT & NY) | $10 |
| Unibet | AZ, IN, NJ, PA & VA | Debit/Credit Card, PayPal, Bank Transfer ACH/eCheck, Unibet Play+ | Varies By State | $10 |
| Borgata | NJ | Debit/Credit Card, PayPal, Bank Transfer ACH/eCheck, Borgata Play+ | Bet $20 Get $100 Free Bet | $10 |
| Tipico | CO, IA, OH, NJ | Debit/Credit Card, PayPal, Bank Transfer, Venmo, | 100% First Deposit Match Up To $100 | $10 |
---
Motorsport Betting Promo Codes
While motorsport specific promo codes are pretty rare, just about every US online sportsbook offers a welcome bonus that can be used when betting on motorsports.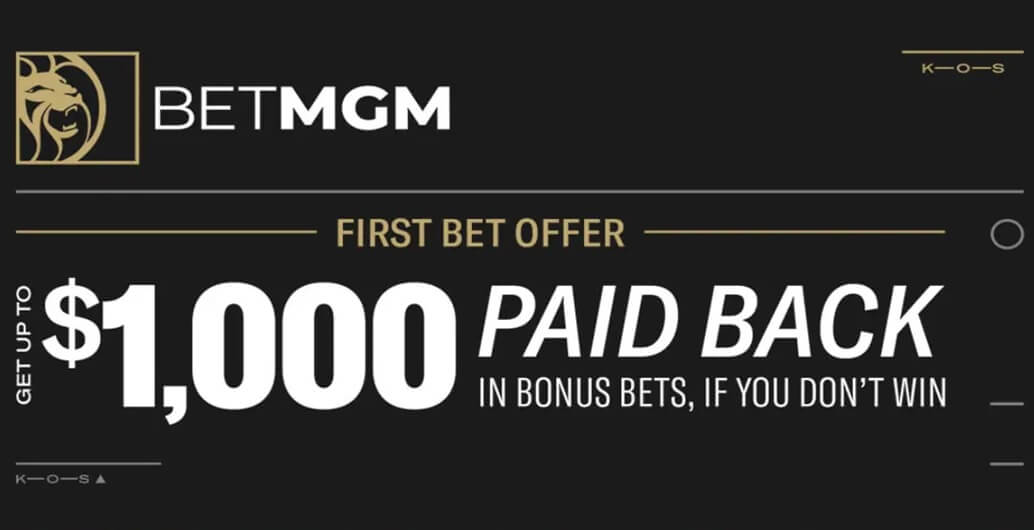 When it comes to sports betting, first bet offers are the most common type of welcome bonus. These bonuses act as a sort of insurance, where if your first bet doesn't win, you'll be reimbursed your full stake in the form of bonus bets. Other popular welcome bonuses include deposit matching like DraftKings' welcome bonus.
Though welcome bonuses aren't the only bonuses you can look forward to. Because when playing at online motorsports betting sites, there are numerous other bonuses that reward existing players for their loyalty with free bets and other no deposit bonuses — as well as reward players for signing up their friends. Below we'll cover the bonuses you can expect from each of the five best online motorsports betting sites.
| 🏎️Motorsports Betting Site | 🎁Welcome Bonus | 📜Bonus Code | 🤑Other Bonuses |
| --- | --- | --- | --- |
| FanDuel | $1,000 No Sweat First Bet | Use Links | Referral Bonuses, Rewards Program, Bonus Free Bets, Occasional Motorsport Specific Bonuses |
| Betway | $250 First Bet Offer | Use Links | Referral Bonuses, Regular Motorsport Specific Bonuses |
| DraftKings | 20% First Deposit Match Up To $1,000 | Use Links | Referral Bonuses, Rewards Program, Free DFS Contests Bonus, Free Bets |
| Caesars Sportsbook | $1,250 First Bet On Caesars + 1,000 Reward Credits & 1,000 Tier Credits | GUSAFULL | Referral Bonuses, Rewards Program Bonus, Free Bets, Profit Boosts |
| BetMGM | $1,000 First Bet Offer | GAMBLEUSA | Referral Bonuses, Rewards Program, Cross Platform Bonuses (If Applicable) |
---
Motorsport Betting Sites Rating Process: Aspects To Look For
Motorsports aren't like most US sports. While there is a team element involved, any given race is very much every driver for themself, much like it is in horse racing — as such, there are some unique aspects you need to look out for when choosing an online motorsport betting site. Below we'll go through the five most important factors we consider when ranking a motorsports sportsbook.
In-Depth Coverage of Motorsport Events
Whereas most sports have hundreds, sometimes even thousands of events a year, motorsports only has a couple of dozen. For example, the Formula One schedule has 23 events planned this season. NASCAR does bump the number up, but even then — it's still pale in comparison to leagues like MLB.
Because of this, when events do roll around, it's crucial that a sportsbook provides in-depth coverage. Formula One is usually guaranteed. Though to make our list, online betting sites need to cover other motorsports events.
Great Motorsports Betting Odds
Betting odds are crucial for betting on any sport. But when it comes to motorsports — every race matters, and it is vital that a sportsbook offers fair motorsport betting odds. Of course, with so many drivers, individual odds will always vary from sportsbook to sportsbook. Regardless of that though, to be recommended by us, the total vig charged by motorsport betting sites should never be excessive.
Motorsport Eligible Bonuses
With major motorsport events being so far and few between, it's imperative that when you bet, you get as much value as possible. The best way to do this is with bonuses. But while sports like football and basketball are showered with regular bonuses, some sportsbooks tend to forget about motorsports.
This is why we always check to make sure that bonuses offered by online betting sites also cover motorsports. If they don't — we don't recommend them.
Proper Licensing for Motorsport Betting
With motorsports being a truly global sport, there are a lot of offshore sites that will try and get you to sign up and bet with them. However, be warned, these sites are illegal and shady — with many of them being outright scams. That's why before we even consider a motorsport betting site, we check to ensure they have all the proper licensing to operate in each state they offer their services to.
Variety of Motorsport Markets
While outright betting is great for beginners, it can be a lot of fun to bet on other markets — and if you have the knowledge, it can also make you some serious cash.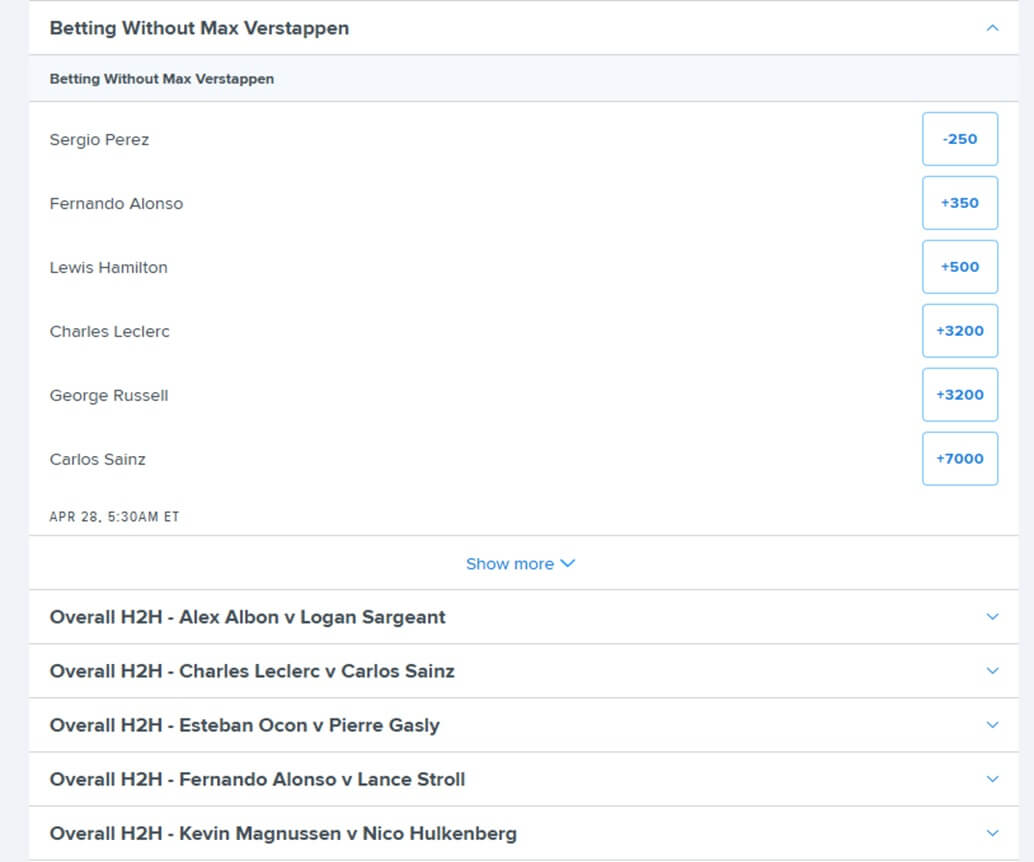 Head-to-head overall betting is great for rivalries. However for my money, there's nothing I like betting on more than the race winner without the polesitter.
The truth is though, there's no one right way to bet on motorsports. So that's why we always make sure that betting sites offer a variety of markets suited to all tastes and all experience levels.
---
Getting Started with Motorsports Betting Online
If you've never placed a motorsport bet online before, then you might be wondering how to get started. In truth, getting started is easy and can be broken into three steps — signing up to an eligible motorsports sportsbook, depositing money to claim your bonus, and then placing your bet. Below, we'll be covering each of these steps in more detail.
Signing Up For Motorsport Sportsbooks
First up, you'll need to sign up for a motorsport sportsbook. This step is easy and regularly takes less than five minutes.
To begin with, select one of our recommended sportsbooks and click on our provided links to navigate your chosen site.
Click the registration button.
Enter a few pages of personal information to confirm your identity and that you are currently located in a state where the sportsbook operates.Note: If your chosen a Motorsport sportsbook that requires a promo code, this is when you'll need to enter it. If you don't need a promo code, you can leave that field blank.
A verification link will now be sent to your email. Click it, and you're in. You can now jump to the next step.
Depositing & Claiming Your Motorsport Welcome Bonus
The exact depositing methods you'll be offered will vary from state to state and from sportsbook to sportsbook — however, regardless of how you deposit, the process will look the same.
Navigate to the cashier section and select "Deposit".
Select any one of the available banking methods.
Enter in any relevant details, and select how much you want to deposit before clicking through the prompts and clicking "Confirm".
While some depositing methods like bank transfers can take a couple of days to appear in your account, most methods like credit/debit cards and PayPal are instant and should appear in your account as soon as you hit the "Confirm" button. Once they do, you're ready to place your first bet.
How to Place a Motorsports Bet
Now time for the fun part. Once your account has been funded — consider that your green light to make your first bet.
To do this, just click the Motorsport tab (Auto at Caesars Sportsbook), select your circuit, and choose your bets. As you select bets, they'll appear on your bet slip on the right hand side of your screen, and when you're ready, you'll be able to choose how much you want to stake and view how much you stand to win.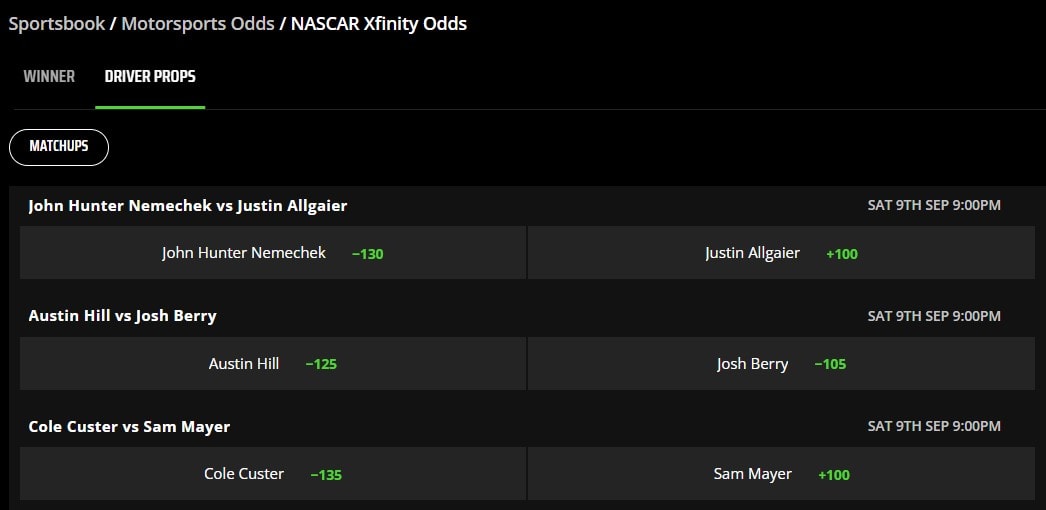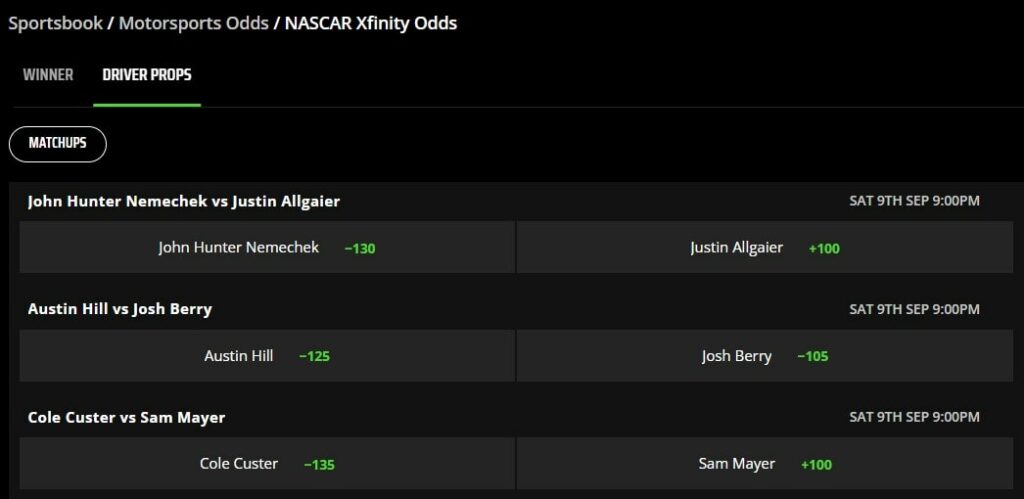 Once you've tied all loose ends and like the look of everything — you're ready to lock in your bet. Final step, sit back and watch the race unfold.
---
Motorsport Betting Types
With so few events a season, betting on motorsports is very different from betting on most other sports — requiring you to bet on pretty much every major event. But that doesn't mean you have to be Nostradamus and pick every race's winner outright. Instead, you should look at different markets and try to see where the most value lies.
Below, we'll be going through the best bet types for experienced sports bettors and beginners alike.
Best Motorsports Bets for Beginners
Race winner without polesitter — With polesitters winning ~43% of races on average, new sports bettors tend to struggle with knowing when to side with the favorite and when to go with someone else. That's why for beginners, I recommend that you don't bet on the overall race winner but instead on who the winner will be without the polesitter.
Podium finish — A podium finish (finishing 1st, 2nd, or 3rd) is great for motorsports bettors who can confidently pick which racers will go well, but aren't confident enough to pick them as outright winners. Odds usually aren't as good as betting on this market when compared to choosing an outright winner, though on the flip-side, betting on podium finishes will cause your win rate to skyrocket.
Outright constructor championship — For 14 years, it's been a tale of two constructors. Mercedes and Red Bull. That makes picking the champion at the end of the season a little bit easier than picking the driver champion.
Betting Options for Motorsports Experts
Race winner — Race winner is the most common bet type in motorsports and is also the easiest to understand. Pick the racer that you think is going to finish first.
Drivers Championship — If you fancy yourself as being a motorsport expert, see if you can pick the drivers champion at the end of the season. It might sound easy, but with so much drama happening over the course of a season, this can be a tricky one to pick — especially if you're not going with one of the favorites.
Overall Head-to-Head — If selecting the overall champion seems a little too tall of a task, you can pick the winner in a head-to-head bet. With this bet, even if your pick doesn't lift a trophy at the end of the season, you'll still walk away a winner so long as the driver you're betting against doesn't finish with more points.
Exacta or Trifecta — While these terms may belong to horse racing bets, motorsports is also an excellent sport for trying to the winner and podium finishes, and this is the most popular type of motorsport parlay. The odds are long. But if you can get it right, expect a massive payday.
Motorsports Live Betting
Due to its non-stop action, live betting on motorsports isn't quite as popular as live betting on other sports — with many sportsbooks not even offering this service. However, if you consider yourself a motorsports genius, there are some sites like FanDuel which will allow you to make live bets as the race is underway.
---
Importance of Finding the Right Motorsport Betting Site
With events so few and far between, making sure that you play at the best motorsport betting sites is an absolute must. FanDuel stands out as the best overall. But if you really want to take your betting to the next level, you should shop around and sign up for multiple sites so that you can always be betting with a bonus and with the best odds.
If you like to go with the favorites, signing up with BetMGM is a no-brainer. Though don't shy away from Caesars, who offer the overall best welcome bonus combined with one of the best rewards programs that rewards loyal users. And of course, while Betway may not have the availability of other sportsbooks mentioned, for those that do live in one of the eight states where they operate, there are few better options.
Whichever motorsport betting site you sign up to though, just make sure to use our links to get access to amazing welcome bonuses.
---
FAQs
What is the best sportsbook for betting on Motorsports?
What the best motorsport betting site is will depend on what you're looking for. If you're after a site with a big welcome bonus that rewards users the more they bet, Caesars is for you. If you're new to motorsports betting and want to play it safe by sticking with the favorites — DraftKings or BetMGM are your best bets. Alternatively, if you fancy yourself a motorsports expert — Betway is great.

But for the all-rounder, I like FanDuel, and they'd probably be my #1 pick.
Are there any sportsbooks that offer Motorsports Bonuses?
Yes. While bonuses that are exclusive for motorsports are fairly rare, the good news is that most bonuses are eligible for use in motorsports.
What strategies should I use when betting on motorsports?
The best strategy for betting on motorsports will depend on your experience level. If you're just starting off, try and play it safe by going for drivers to finish on the podium rather than winning outright. Once you get more experience, you can look into calling a winner outright, or looking at some of the prop bets on offer.

The best sports betting strategy for motorsports is a unit betting system.
Do US sportsbooks allow you to bet on Formula One and NASCAR races?
Yes. Most US sportsbooks now allow users to place bets on every Formula One Grand Prix race, as well as the major NASCAR events.
What do the + and - mean on my motorsport betting odds?
The + and - symbols are staples of American betting odds. For motorsports betting, you'll usually see the + symbols, and when you see that symbol, whatever the number is beside it is how much you stand to profit on a $100 stake. For the - symbols, any number besides indicates how much you'll need to wager to profit $100. Alternatively, if you find American betting odds confusing, most sports betting sites will allow you to switch to decimal or fraction based odds.