Extra cash just for making educated guesses and watching sports? Yes, please.
"Money won is twice as sweet as money earned," Paul Newman said in the movie, The Color of Money more than 35 years ago.
Few things feel better than being on the winning side of a settled bet, and since sports betting was legalized in 2018, more than half the country can now find out for themselves.
A bet is settled once the outcome is decided, and a bookmaker determines if a wager was a winner or loser. The settled stakes either end up back in the bettor's pocket with the winning odds paid out or are sacrificed to the sportsbook gods forever.
The winning return on a settled bet is determined by the odds of the selection, the bet type, and the amount wagered.
Below we go over everything you need to know about settled bets, including what happens when there's a push, what a settled bet means, does a settled bet take long to payout and more.
When Do Sportsbooks Settle Bets Online?
It's your money, and you want it now.
The good news is thanks to top-tier technology, most online sportsbooks pay out winnings immediately after the outcome has been decided. A big help for heavy volume bettors looking to roll their winnings into the next wager and lock in their preferred odds before any changes.
There may be a slight delay with online sportsbooks showing bets still active that have already been paid out. Be careful not to double count any slow to clear settled bets when adding up your winnings to make your next wager.
It's also a good idea for bettors expecting to use their winning for another wager to check the forecast first to ensure weather conditions won't delay settling any bets.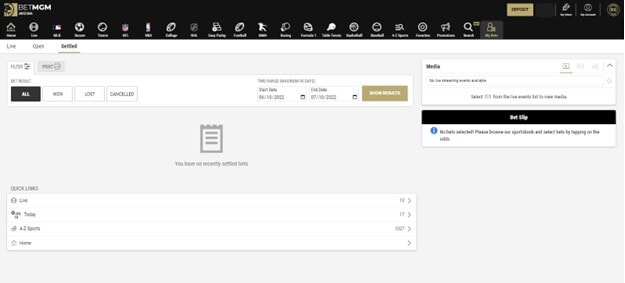 Are Bets Settled When There is A tie?
Most common in basketball and football, the draw, or push as it's better known in sports betting, is settled as just that. A push occurs when the point spread or other over/under type bet finishes even with the number. For example, in football betting, if you bet the favorite with a -3 spread and the final score is 14-11 in favor of said team, the wager will be considered a push. Same goes for a prop bet finishing exactly on the number.
For the majority of individual point spread wagers, bettors get their money back. Parlays will still be good but without the odds from the push factored in. Bets that settle as no action, like when a designated pitcher doesn't start (must select in bet slip) or after an incidental stoppage in the UFC, will also be refunded.
Games don't count half points, so only spreads or totals with whole numbers have a chance at a push. It's important to be mindful of the 'hook' when placing a bet and consider buying points. Buying points is when a bettor takes different odds to get a different line on a wager. This can be done in the bet slip or by selecting an alternative spread/prop option. Depending on how you look at it, you're either taking worse odds in exchange for a better chance at winning the bet or getting better odds, a slightly worse number, and introducing the possible push into the equation.
Teasers are parlays that allow you to adjust multiple spreads by a certain number at once. Some online sportsbooks will limit the options to either a few points in either direction or by larger predetermined amounts. Sports betting sites like FanDuel and DraftKings let you adjust basketball games by more than two-dozen points.
Depending on the sport, especially in soccer betting, you may be able to bet the draw. Naturally, draws are much rarer in UFC betting but they do still happen. Multiple outcomes combined into one double result may also be available. In this case, moneyline bets will not be refunded. The payout for taking a tie or betting a game to go into extra time is usually well on the plus side.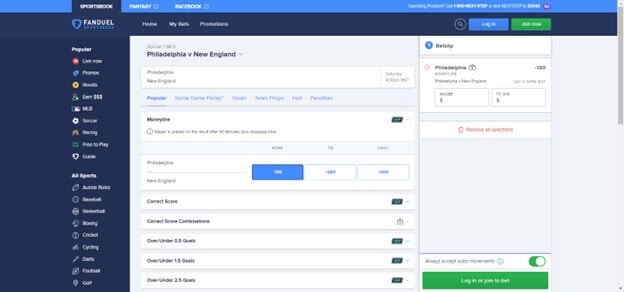 What Happens When a Bet is Settled Online?
It's the most anticipated moment in sports betting, a winning bet.
When a bet is settled, money is either released to your account or taken by the online betting site and never to be seen again. American odds reflect the payout on a $100 wager. For example, odds of -160 means betting the favorite would pay about $60. The inverse is true for a +160 underdog. The potential payout is calculated and shown in the bet slip while placing and afterward in the open and settled bets sections. All the wager information, including stakes, odds, and payout, can be found during and after in the bet details.
Most online sportsbooks offer a cash-out option for bettors looking to lock in some profits or cut their losses after a wager has been placed but before the outcome has been decided. The payout will be based on the adjusted live betting odds and a bit of extra juice.
If the team wagered on is winning, but a bettor is unsure if that will hold, they can guarantee partial winnings. Cashing out early is also a great way to salvage some stakes from bets that show no signs of turning around. To do so, visit your open bets and look for the cash-out button attached to each wager. Legal online betting sites like BetRivers have a specific cash-out tab for open bets that qualify.
For any bet using free bet credits provided from welcome bonuses or free bet insurance offered by online sportsbooks like Barstool, BetMGM, or Caesars, the stakes will not be included in the payout.
Residents in states like Arizona, Colorado, Connecticut, Illinois, Indiana, Iowa, Louisiana, Maryland, Michigan, Mississippi, New Hampshire, New Jersey, New York, Oregon, Pennsylvania, Tennessee, Virginia, Washington, West Virginia, and Wyoming can find a list of the top online sportsbooks by clicking here. Mobile betting versions are available as well.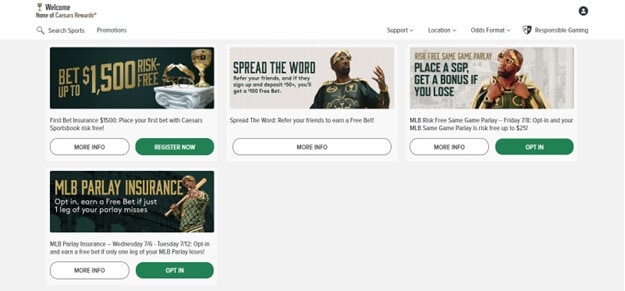 Do All Settled Bets Pay Out Instantly?
Most settled payouts hit almost instantly. There are a few reasons bets may take longer to settle, but not usually more than an hour.
Reasons you may be waiting on a bet settle include online sportsbooks experiencing a high amount of traffic, prop bets waiting on stats to be finalized, overnight bets when fewer employees are around to verify, and, of course, the confirmation of photo finishes in motorsports and horse racing. There could be an element of expected foul play or other circumstances that mean the sportsbook takes a little longer in settling a wager.
Albeit rare, all top online sportsbooks feature multiple ways for customers to get in contact with a sportsbook customer service team, including live chats and email addresses to resolve any settled bet issues. Live chats are better for quick questions and help with minor issues, while emails are usually reserved for more complicated matters.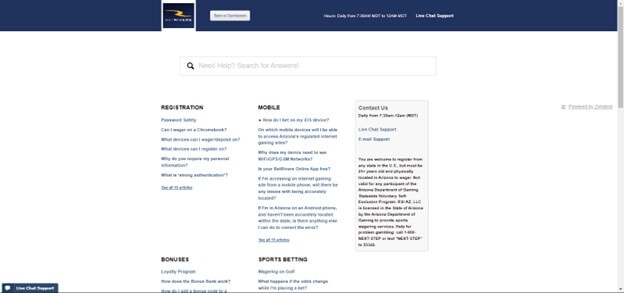 Can I Delete or Clear My Settled Bets?
There is no need to delete or clear settled bets or historical winning bets.
Settled wagers clear themselves by moving from the active/open/live section to the settled section once completed. Depending on a few factors, as mentioned above, there may be a slight delay on any updates to your account.
Bettors can alternate between open and settled tabs in their account history to view settled bets at any time. Some online sportsbooks like DraftKings allow bettors to divide settled bets by won and lost.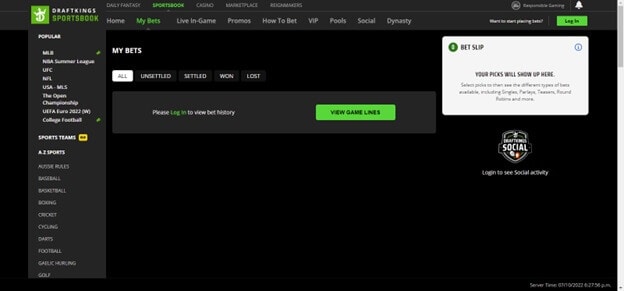 Settled Bets relating to Bonuses & Promotions
Settling bets is a big deal when it comes to sportsbook promotions and bonuses, because sometimes the situation can get slightly complicated. You will likely only have a limited time period to claim a free bet, typically 7 or 14 days after you created your account, yet you may find out that the qualifying bet you have placed will not be settled in time.
However, there is no need to worry. Most operators will release your bonus money/free bets as soon as your qualifying wager is struck. As long as the wager meets all of the necessary criteria, your credits will be released and used before they expire. As ever, if you have any questions or issues, contact the sportsbook customer service team.
Is There Any Use to Settled Bets?
Having a history of settled bets, especially separated by won and lost, is a great way to log and review your long-term results. Hopefully, your backdoor covers are many, and your bad bats are few. You also don't want any unsettled bets or a single unsettled bet hanging over you.
Consider starting a sports betting journal to track performance and search for patterns. There are a multitude of wager types for a reason. Find your edge and exploit it. Even if that means just trimming any bet types that don't produce regularly. The most successful bettors hit on above 50 percent of their wagers. Whether you are betting on a football match or tennis, having as much knowledge as possible regarding odds, lines and bet types before you submit your wager is beneficial.
Compiling this list manually should help keep the number of bets you place to a minimum and remind you that it's not all bad when an emotional tilt seems imminent. If the payouts aren't going in your favor and you're having trouble slowing down, most online betting sites provide responsible gambling options you can take to limit time played or the amount wagered.
To see how settle bets work for yourself, click here to select from a list of online sportsbooks in your state.