Gamble USA strives to improve your online gambling experience. We aim to help you play safely, make informed decisions when gambling, and increase your betting knowledge through our guides.
We adhere to strict editorial integrity; our content may contain links to products from our licensed & legal US partners.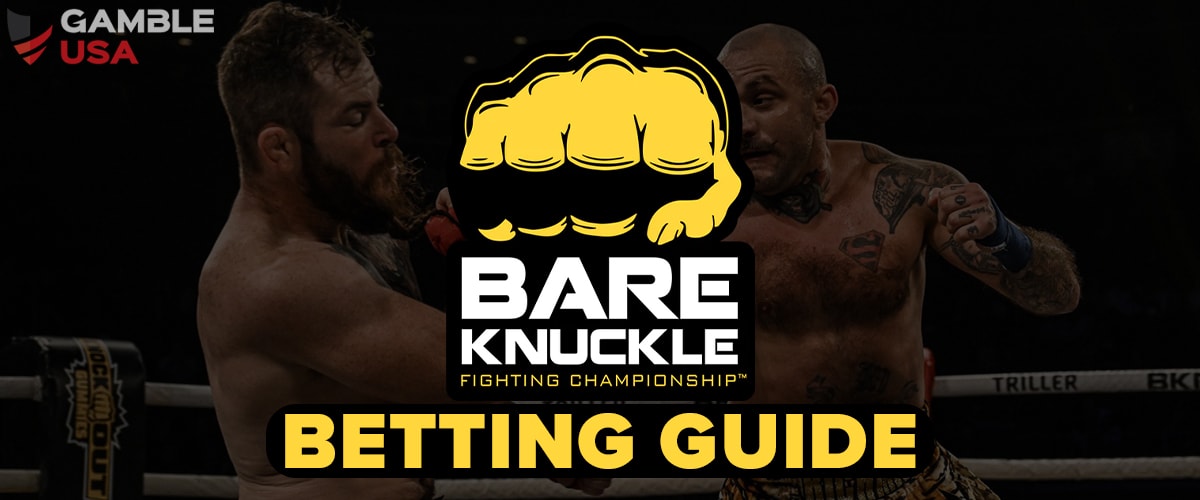 DraftKings and Unibet already have odds on the best BKFC – Bare Knuckle betting markets, and this guide aims to help you choose correctly.
Bare knuckle boxing is the latest sport to captivate the American public. It is famous for its fast-paced action and brutal slugfests, which often result in a highlight reel worth knockout.
BKFC has successfully professionalized the sport and hosts regular shows across the US. You can now bet on all fights from BKFC shows and enjoy a mixture of UFC vets, pro boxers, and street fighters duke it out with zero gloves!
Keep reading to learn how BKFC betting works, the different bet types available, and which sportsbook has the best odds.
What Is Bare Knuckle Fighting?
Bare knuckle fighting is boxing but without the gloves! This is raw and old-school combat that will transport you back to the times of John L Sullivan. All fights in BKFC are 100% real, this is not the WWE. Knockouts occur frequently, and so do massive cuts.
Bare knuckle fights feature 5 rounds, each lasting 2 minutes. The rules are the same as in boxing, where the athletes attempt to damage their opponent via punches. It is scored by a 10-point must system, just like in boxing, and the fight can end via the judge's scorecard, knockout, doctor's stoppage, or retirement. Even though the fighters don't wear gloves, they are permitted to wrap and tape their hands, which reduces the chances of breaks.
Bare Knuckle FC is the largest promoter of bare knuckle fighting, they are the UFC of the sport, and they even have their Dana White, Dave Feldman, who is the controversial owner and president. BKFC hosts regular events around the US and has now expanded to the United Kingdom. In 2022 alone, they held 20 + events and typically have shows every 2 to 3 weeks, so you don't have to wait long to catch the next big fight.
BKFC has attracted all kinds of athletes, from local tough guys to former UFC fighters to even former world champion boxers. One of our favorite fighters to watch is Mike Perry, the guy is pure violence!
BKFC Betting Explained
BKFC betting is just like boxing betting or betting on the UFC with a twist like slap betting. So it won't take you long to get up to speed. How it works is the sportsbook gives you odds based on the likelihood of your bet winning. These betting odds reveal your potential payout and your implied probability of winning.
For example, if you bet $100 on Mike Perry to beat Michael Page at +300 odds, your payout is $400 ($300 profit), and your implied probability is 25%. Simply enter your stake and odds into a sports gambling calculator, and it will instantly reveal your potential payout and implied probability.
There are tons of different BKFC bet types, and most markets are similar to boxing and UFC. Some of the most popular wagers include:
Fight Winner – This is the simplest way to bet on bare knuckle fights, you just place cash on a fighter and hope they win. For example, bet on Alan Belcher to beat Houston Alexander.

Method of Victory

– You can bet on the fight going to the judge's scorecard, a doctor's stoppage, or a knockout. For example, bet on the match between Mike Perry and David Mundell going to the scorecards.

Over/Under

– With this bet, you need to guess how many rounds the fight will go. The line is usually set at 2.5 or 3 rounds. This is a fun wager to make, and we always take the under when two heavyweights start swinging.
Knockout – You can bet on whether or not a knockout will go down. Before you make this bet, check out both fighters' knockout percentage!
When you are just starting out, stick to fight-winner wagers. Once you get some more experience, you can try your luck with more exotic bet types!
Why Bet On BKFC?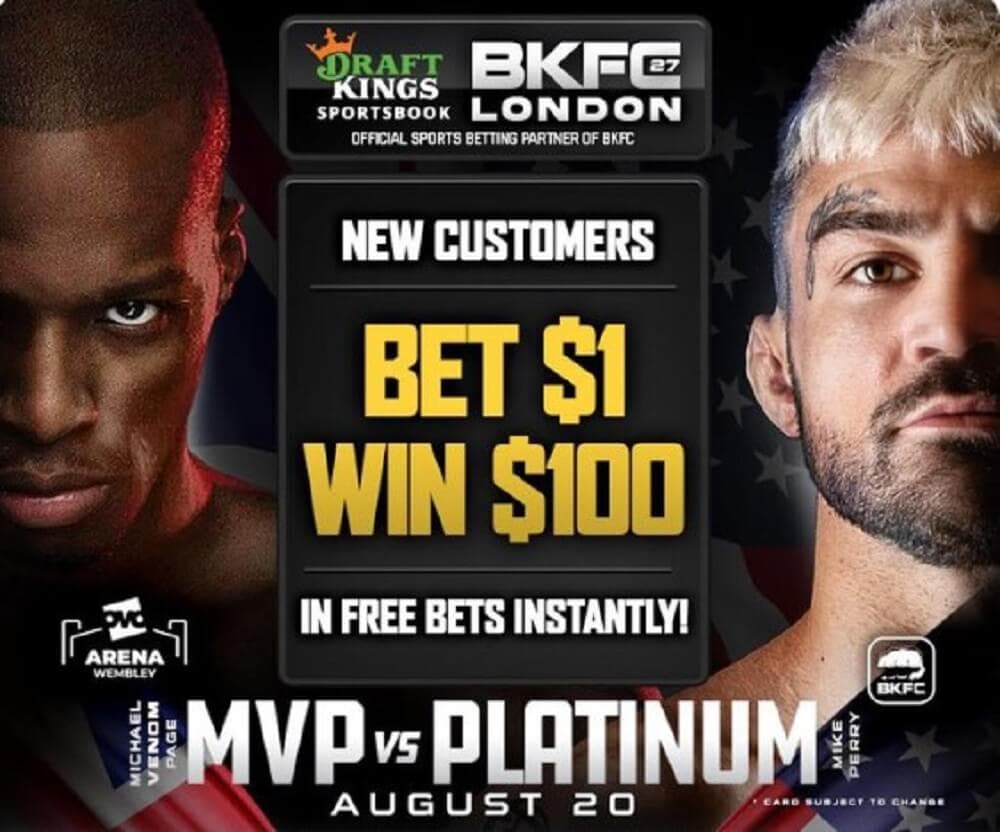 Bare Knuckle FC is a new form of boxing that breathes fresh life into the art of pugilism. The fights are short, action-packed slugfests, and the fighters are not short on personalities. Also, because it is a new sports betting market, the odds tend to be softer! Here is a full breakdown of the advantages of gambling on BKFC:
A new sport to follow – There is nothing better than watching two fighters stand toe to toe and let their fists fly. Bare knuckle is like boxing on steroids, and it is even more exciting if you have a little cash on a fighter. You will be jumping out of your chair every time your fighter lands a punch!
Soft odds – BKFC has only been around for a few years, so the sportsbooks are still trying to handicap it, and there are tons of unknown fighters. This gives you lots of opportunities to find great deals and easy bets. The women's BKFC markets, in particular, are very soft.
Exclusive bonuses – Sportsbooks will offer insurance and profit boosts when you bet on BKFC as they are trying to grow these markets. You can use these bonuses to quickly grow your bankroll.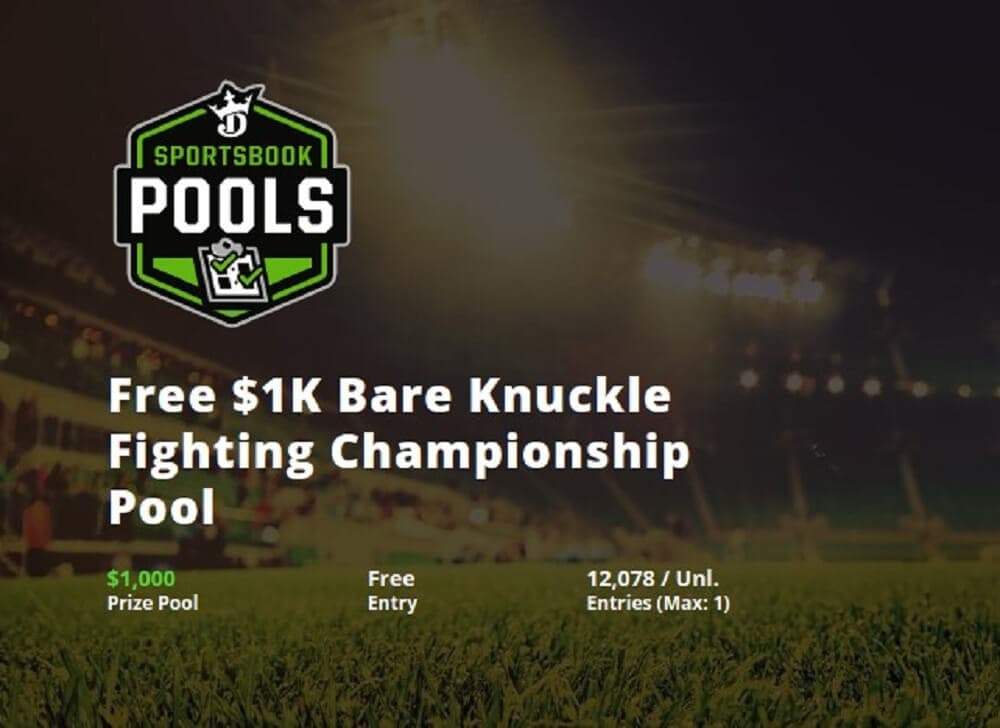 Best BKFC Sportsbooks USA in 2023
Bare knuckle fighting is a new sport, so not many sportsbooks in the USA offer odds. However, these two amazing licensed US sportsbooks have incredible odds for BKFC events and have a great range of bet types and even live betting!
DraftKings Sportsbook

DraftKings is one of the biggest sportsbooks in the US and currently operates in 20 states. They are famous for their fantastic iOS and Android app, competitive odds, and great bonuses.
DraftKings is one of the few US sportsbooks to have odds for all BKFC events. They offer incredible odds for underdogs, have low juice, and a great mix of bare knuckle boxing bet types like moneyline, over/under, and method of victory. DraftKings even has a Free $1K Bare Knuckle Fighting Championship Pool where you can win cash prizes by picking the correct answers by the start of the featured Bare Knuckle Fights.
Sign up via this link and bet $5 on any sporting event, including any BKFC fight, and receive $200 in bonus bets even if your initial wager loses!
Up To $1,000 Deposit Bonus
21+. T&C Apply
21+. T&C Apply
The best sportsbook
Amazing odds & offers
Awesome betting app
Up To $1,000 Deposit Bonus
21+. T&C Apply
21+. T&C Apply
Betway Sportsbook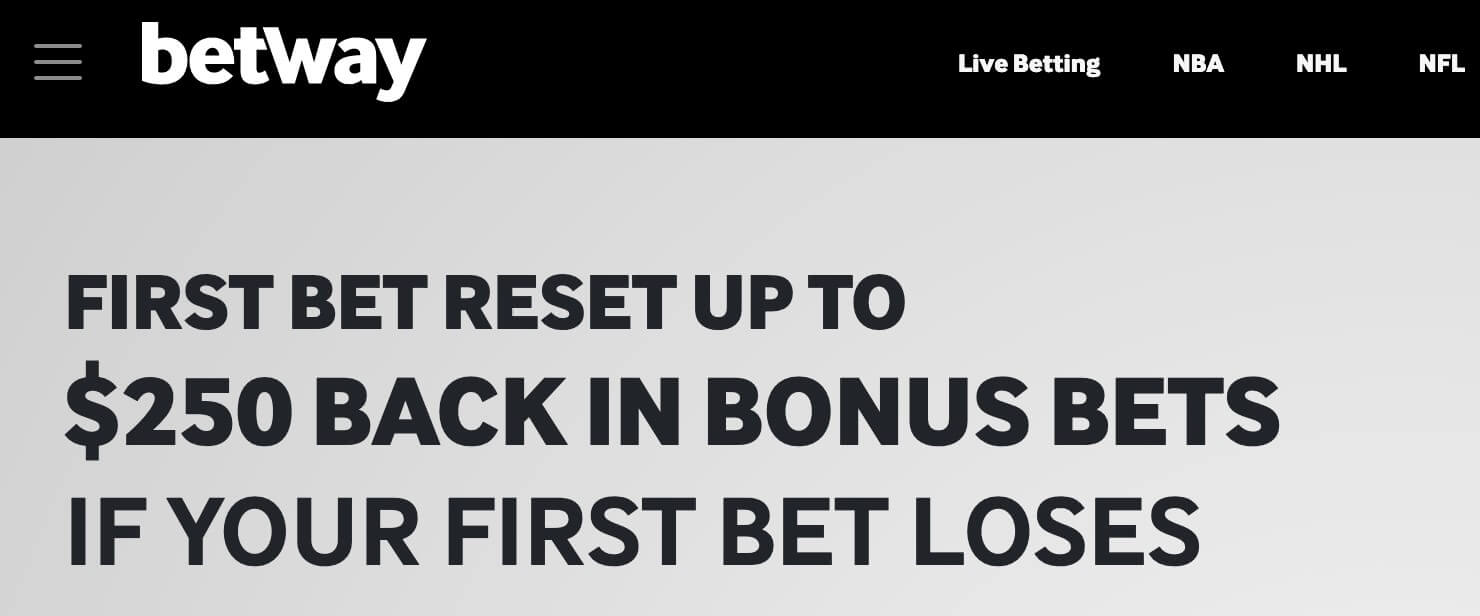 Betway is a British sportsbook that operates legally in the US and is live in 8 states, including AZ, CO, IA, IN, NJ, OH, PA, & VA. They have markets for 20 + sports, including bare knuckle fighting, tennis, football, soccer, basketball, and MMA.
They have awesome live betting options, a super fast sign-up process, and a well-designed iOS and Android app. Betway has live betting markets for every single Bare Knuckle FC event and has a great mix of bet types, including fighter winner, over/under number of rounds, and whether or not the fight will go the distance.
Betway tends to have slightly better odds than other US sportsbooks, especially for combat sports. Sign up here, and Betway will refund 100% of your first bet if it loses up to $250 on any sporting event, including BKFC fights!
Up To $250 In Bonus Bets
21+. T&C Apply
21+. T&C Apply
Live In-Game Betting
Odds Boost
Up To $250 In Bonus Bets
21+. T&C Apply
21+. T&C Apply
Tips for Betting on BKFC
If you want to actually win cash, you can't just randomly bet on your favorite fighter and pray they get the W. The best BKFC bettors spend hours coming up with winning strategies. Use these tips to improve your chances of winning your first BKFC bet:
Bet on heavyweight fights ending via knockout – The human head is not designed to take a punch from a heavyweight. All it takes is one punch from a heavyweight, and the match is instantly over!
Bet the over when lightweight fighters are competing – Lightweight male boxers often don't have the one-punch knockout power that the heavier boxers possess, and their fights usually go the distance.
Look for fighters with iron jaws – In bare knuckle fighting, having a strong jaw is even more important than in regular boxing. Knockouts are extremely common, blocking punches is difficult and nasty cuts regularly occur. You need to find fighters who have large blockheads and eat punches for lunch, Mike Perry and Chris Leben are great examples!
Place some cash on veterans – In boxing, usually, the young prospects defeat the aging champions, but in bare knuckle, older fights are able to turn back the clock and look amazing. A prime example is Houston Alexander, the guy is crushing people in his 50s!
Try a parlay – Not getting a good return on favorites to win? Combine two or three fight-winner wagers into one bet slip and enjoy juicy Bare Knuckle FC odds. Remember not to add too many selections to your parlay, otherwise, they turn into lottery tickets.
BKFC Fighting Stars
Believe it or not, the BKFC is actually loaded with tons of stars! If you are a fan of the UFC, you will notice a lot of familiar faces, and there are definitely some eccentric characters who seem born to brawl. Here are some of our favorite BKFC stars:
🥇1. Mike Perry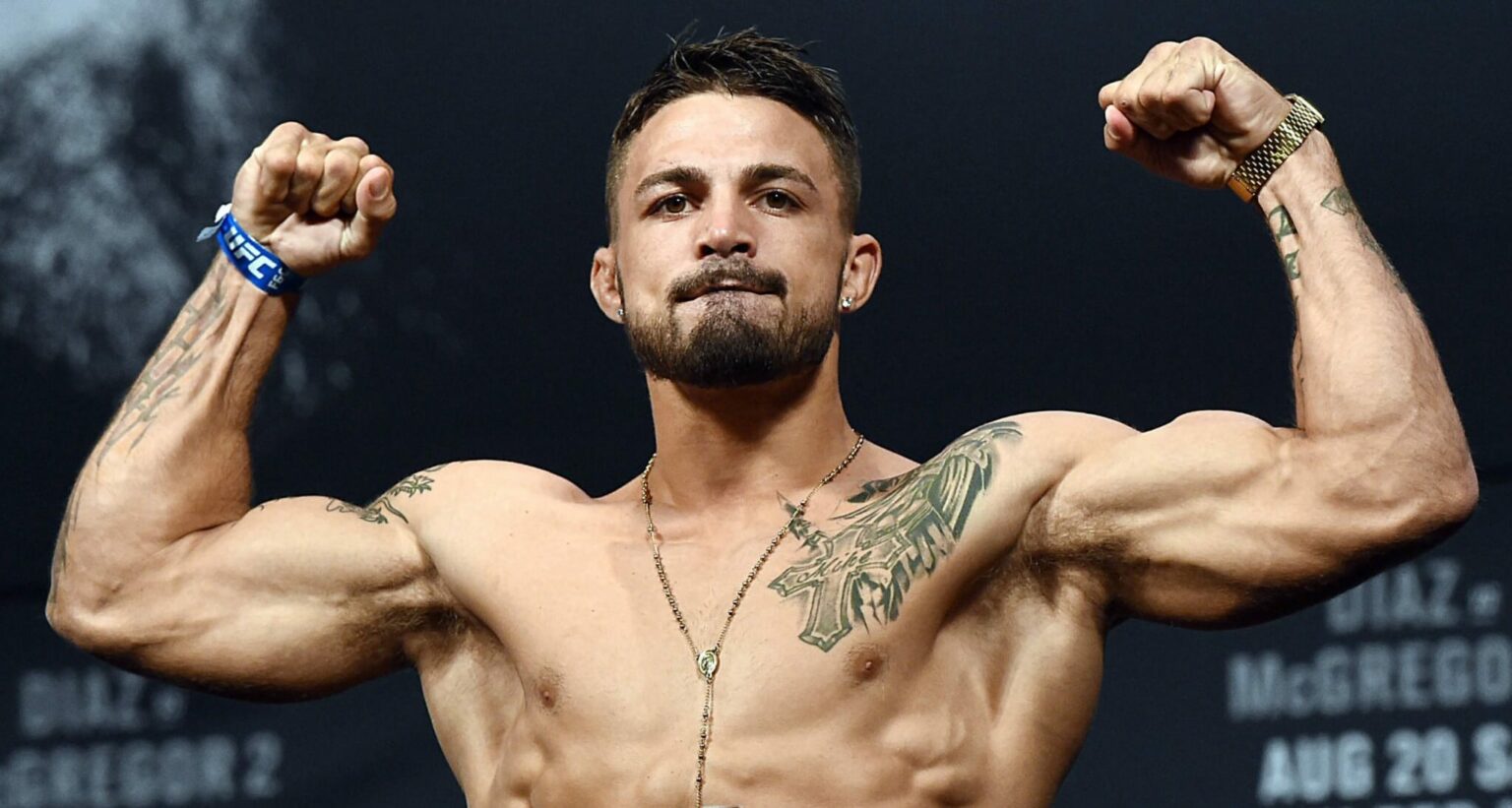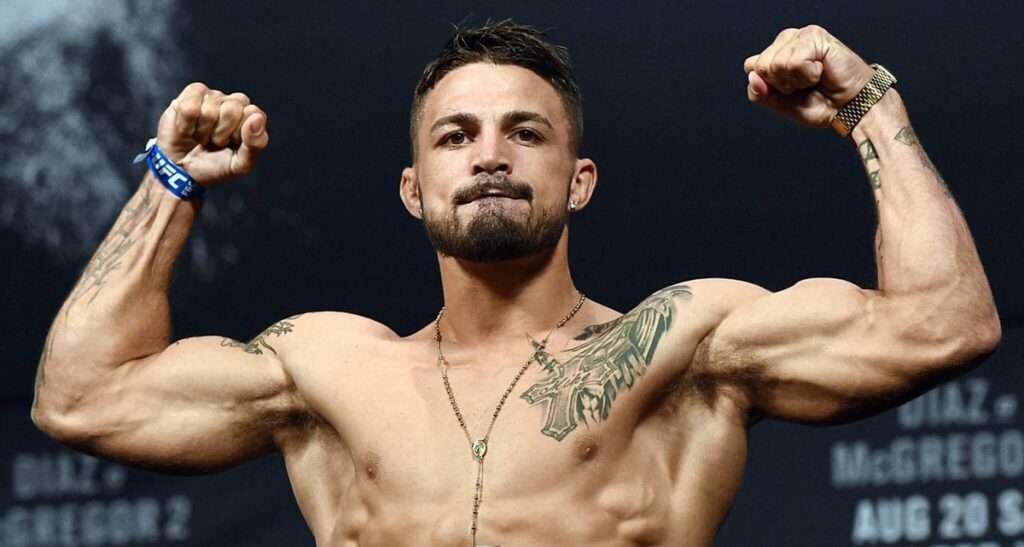 Born: September 15, 1991 (age 31)
Flint, Michigan, U.S.
Height: 5 ft 10 in (1.78 m)
Division: Light Heavyweight
It seems like Mike Perry, the former UFC contender, was born for bare knuckle boxing. His fearless come-forward brawling style gives his opponents fits. He is also blessed with an indescribable jaw and some serious power in his right hand. Perry seems to genuinely enjoy the violence and currently has a perfect 3-0 record with big wins over Luke Rockhold and Michael Page.
🥈2. Bec Rawlings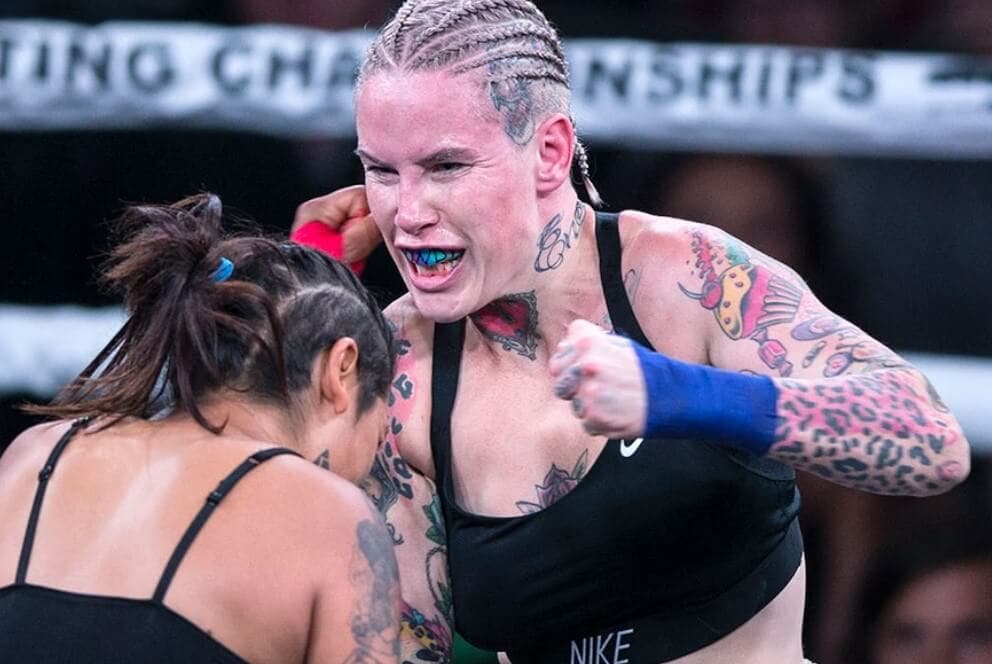 Born: 11 February 1989
Launceston, Tasmania, Australia
Height: 5 ft 6 in (1.68 m)
Division: Flyweight
Even the women are throwing down in the BKFC! Bec Rawlings is a little Aussie dynamite who has wins in Bellator, the UFC, and Invicta. Rawlings has successfully transitioned to bare knuckle boxing, racking up a 3-2 record. In her last match, she unsuccessfully challenged for the BKFC Women's Flyweight Championship. We are sure she will bounce back and be in more exciting fights in the future.
🥉3. Alan Belcher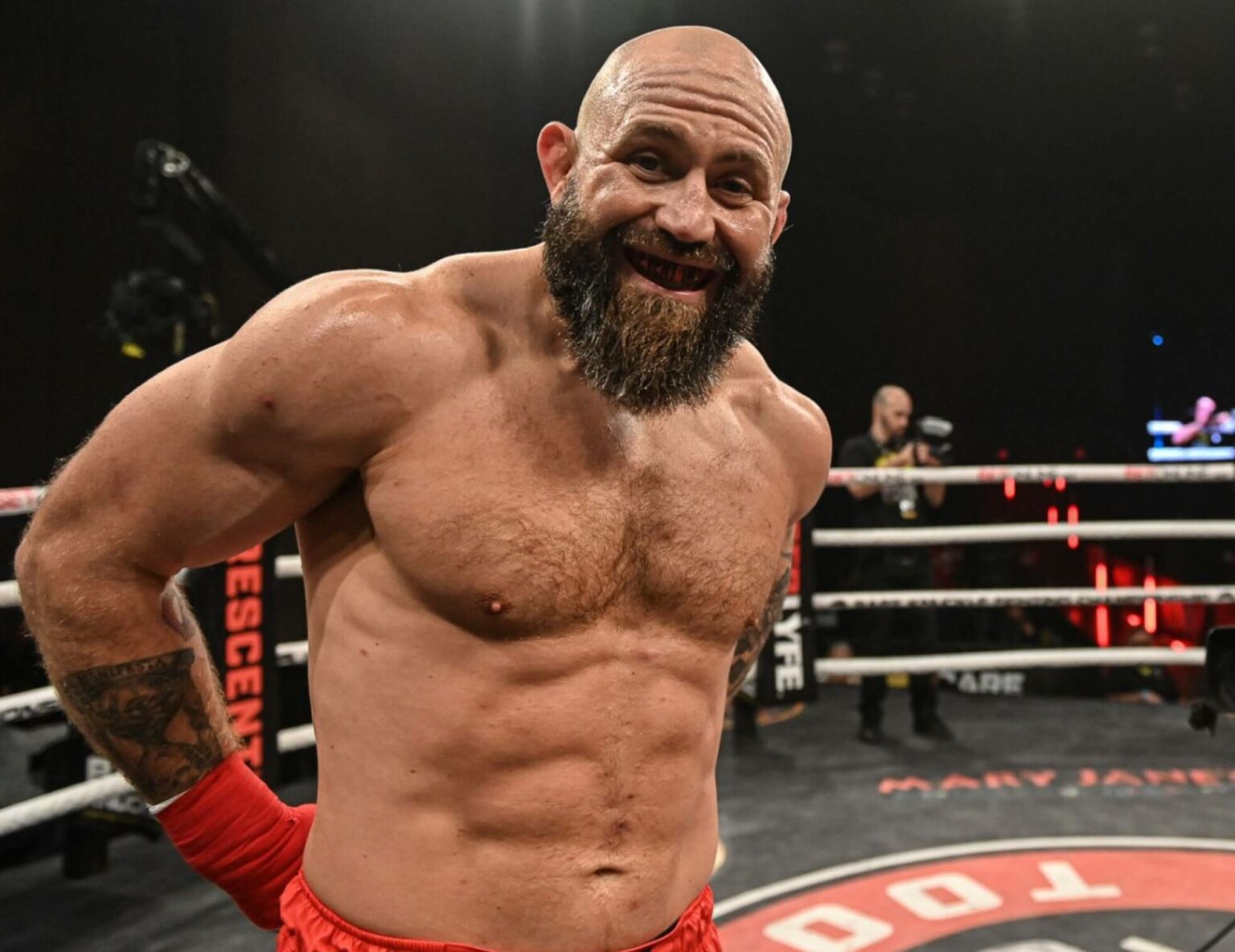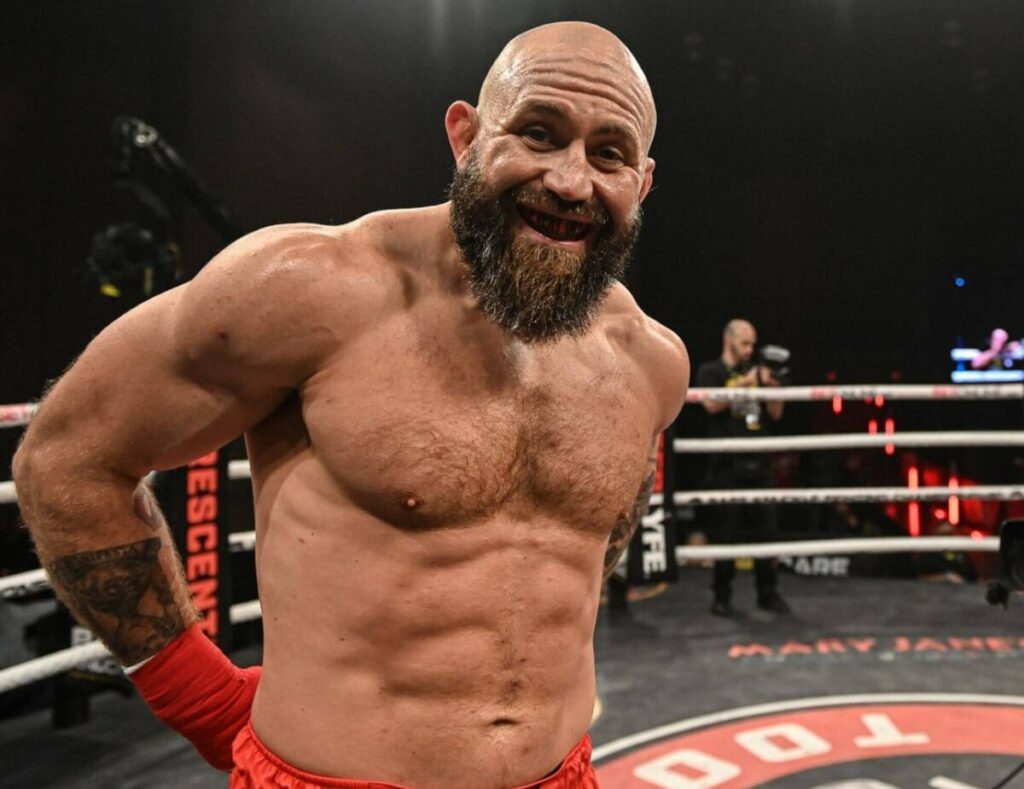 Born: April 24, 1984
Jonesboro, Arkansas, United States
Height: 6 ft 2 in (1.88 m)
Division: Heavyweight
Alan Belcher is another UFC legend who has crossed over to BKFC. His most famous win was against Palhares, who was famous for breaking fighters' knees. Belcher showed no fear as he engaged in a leg lock battle before eventually KOing the Brazilian. Belcher's bare knuckle career has been even more successful, achieving a 4-0 record, and he is the current BKFC heavyweight champion.
🏅4. Houston Alexander
Born: March 22, 1972
East St. Louis, Illinois, United States
Height: 5 ft 9+1⁄2 in (177 cm)
Division: Cruiserweight
Despite being 51 years old, Houston Alexander has been killing it in the BKFC and has an unblemished 4-0 record. The former UFC fighter is infamous for having one of the most boring fights ever against Kimbo Slice, but his bare knuckle fights have been all action, he even KO'd tough MMA fighter Joey Beltran. If he keeps this form up, he will be cruiserweight champion in no time.
🏅5. Austin Trout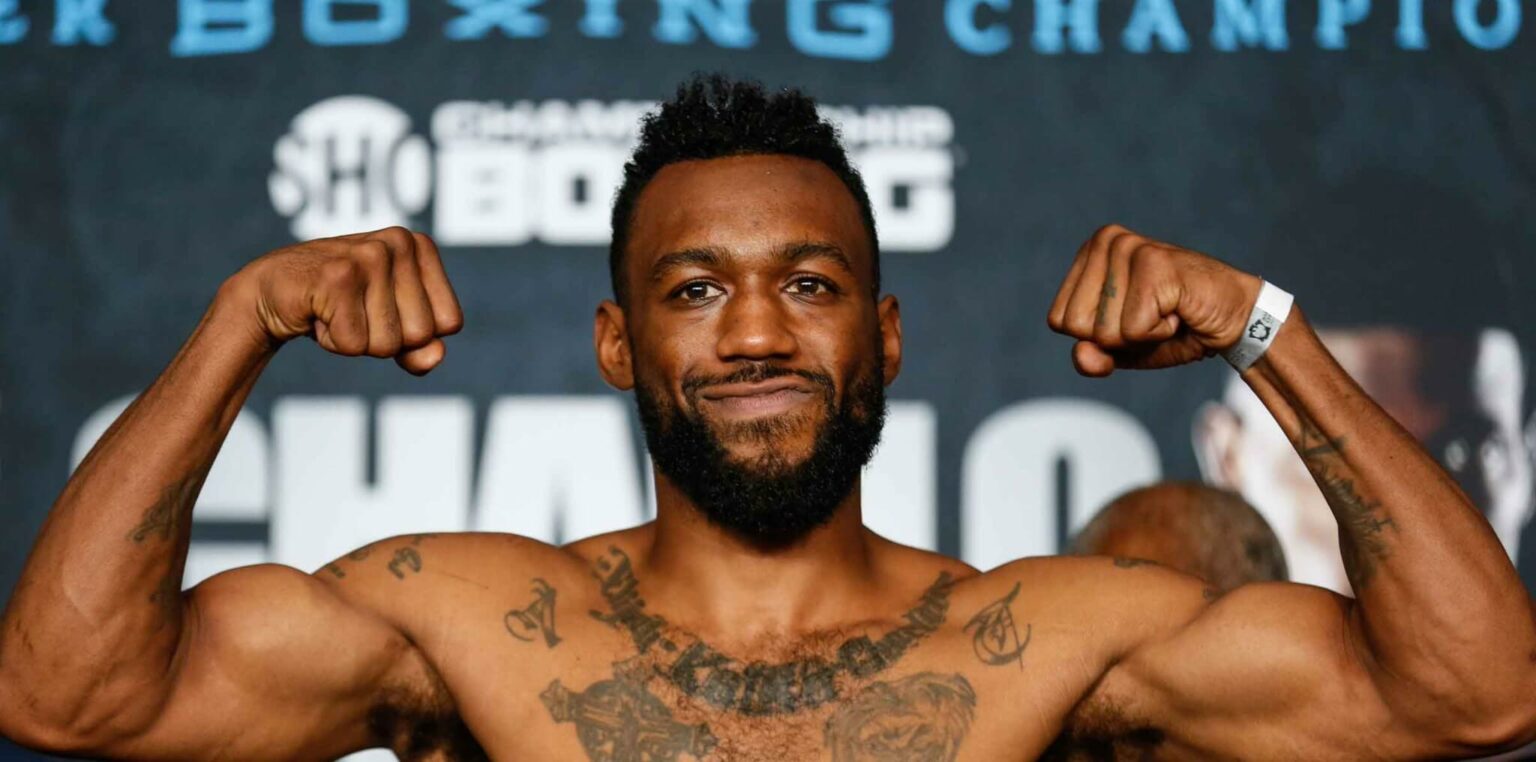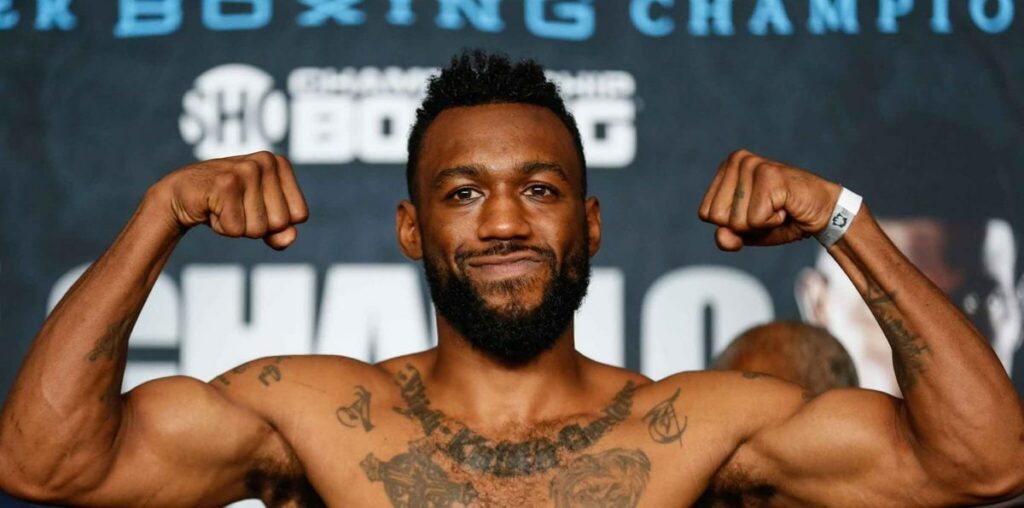 Born: September 18, 1985,
Las Cruces, New Mexico, U.S.
Height: 5 ft 9+1⁄2 in (177 cm)
Division: Welterweight
Austin Trout is the most talented pure boxer in the whole BKFC. The 37-year-old is a former light-welterweight world champion, holding the belt from 2011 to 2013. He is a slick Southpaw with great technical skills and fast hands. In his debut, he put a boxing clinic on Diego Sanchez, beating the former UFC stud via TKO in the 4th round.