Want to play at an online casino and use a prepaid card? We run you through the best options for players wishing to use one of the many prepaid visa cards now available in the US.
With technology now meaning we expect everything online to be done instantly, online gambling sites have had to adapt. Bettors will not join any sites that do not provide payment systems that give you the ability to add and withdraw funds quickly and efficiently. There has never been more choice of payment payments to use, from well-known e-wallets such as PayPal to the usual credit and debit cards.
The world of online gambling is packed with practical payment methods. Yet, players at online casinos never mind having a newer, safer payment option to explore. It makes sense to use a prepaid card online. Many traditional banking merchants, such as Visa and MasterCard, now offer prepaid cards. Yet, which of these prepaid cards works for online gambling in the US?
Best Real Money Prepaid Card Casinos in the US
US Casinos That Accept Prepaid Visa Cards & Mastercards
| Casino | Accept Prepaid 💳 Mastercard | Accept Prepaid 💳 Visa | Accept Prepaid 💳Vanilla |
| --- | --- | --- | --- |
| 🎰FanDuel Casino | ✅YES | ✅YES | ✅YES |
| 🎰DraftKings Casino | ✅YES | ✅YES | ✅YES |
| 🎰BetMGM Casino | ✅YES | ✅YES | ✅YES |
| 🎰BetRivers Casino | ✅YES | ✅YES | ✅YES |
| 🎰Caesars Casino | ✅YES | ✅YES | ✅YES |
There are many legal US casinos where you can use a prepaid Visa card, prepaid MasterCards, and also the very popular prepaid Vanilla cards. For more details on the top-rated casinos, we have detailed reviews covering all the important aspects to look for in a top-quality online casino.
Banking options are continually expanding at online casinos with a wealth of new options available; it is well worth exploring the banking section at your favorite casinos to see what alternative methods are offered. A lot of the big brand casinos even have their own dedicated reloadable card, often paired with Play+.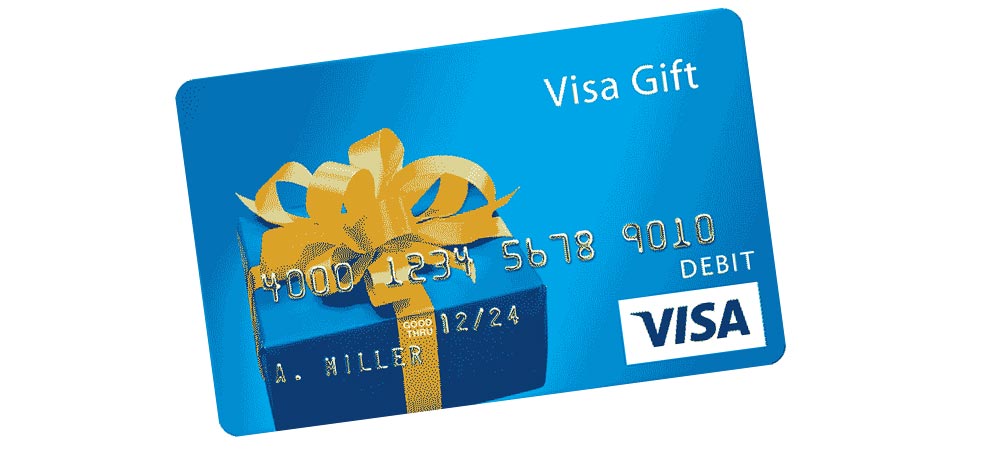 The online casinos listed above are all legal and licensed in several states, namely, NJ, WV, PA, CT, and MI. They are not offshore casinos such as Bovada. You can play at all of these casinos using a prepaid Visa card as long as you are located in one of these states. Players looking to bet on sports online have more freedom regarding their location since over 15 states have legalized it, including New York, Illinois, Colorado, and Tennessee.
How Prepaid Cards Work at an Online Casino
You will find that nearly all US-licensed online casinos accept prepaid cards in some shape or form. However, you will need to research which prepaid Visa cards are specifically available in your state. Prepaid cards are a fantastic alternative for online casino players who are having trouble funding their accounts with a standard debit or credit card or simply as a way to separate your gambling funds from your regular day-to-day purchases.
The prepaid card payment method has become one of the most efficient and reliable options for transferring funds to and from US online casinos. Prepaid cards have a high payment success rate and are also a superb withdrawal option, so many US casino players are turning to this method to fund their online accounts for gambling.
Online casinos have recognized the desire for customers to use prepaid cards. Most gambling sites offer players various deposit and withdrawal options that include numerous prepaid card options.
In some cases, withdrawals are available to players on the prepaid card even if the prepaid card was not used to make the first deposit. Additionally, some prepaid casino cards can be used for ATM withdrawals in the same way as a debit card.
We cover all of the legal online casino sites in the US that offer prepaid card options. If you have a prepaid card ready to be used or need to find out more about where to obtain them, this guide will arm you with all of the necessary information.
Some online casino sites listed here go one step further and offer a branded prepaid card option for their customers, such as the BetMGM Gift Card and DraftKings Gift Card. Consequently, players who register for these cards via the casino site can only use that card for online gambling financial transactions at that particular online casino. While this might sound quite restrictive, it's a great way to keep your gambling and spending in check.
Prepaid visa cards and other prepaid options provide players with immense financial versatility; there is no need to use a physical card to deposit at an online casino site. In some cases, you can even withdraw funds via alternate methods.
Benefits of Using Prepaid Cards for Online Gambling
Players who have signed up to an online casino may be wondering why should they use a prepaid card? Payment acceptance is a huge issue when playing at online casinos in the US. Many deposits made using debit and credit Visa cards can be rejected, which is also the same for ACH (eCheck) payments. It can be a frustrating process trying to add funds to your account using these methods since they are not widely accepted.
The main reason is that American banks are not fond of online gambling. If a bank notices a payment going through to an online casino, a red flag is raised, even if it is legal and licensed. Therefore, many online casinos in the US recommend that players do not use a debit or credit card to deposit.
Prepaid cards avoid this issue as they have the highest acceptance rate of any deposit method, so you don't need to worry if it will be approved or not. Another benefit of using prepaid cards is that you don't need to wait until you get the physical card in the post to load your online casino gaming account. As soon as you sign up, you can start adding funds, and the deposits are made instantly.
As an alternative to using a prepaid card, you may also want to see which US online casinos accept PayPal as a cashier deposit option.
Signing up for an Online Casino Prepaid Card
The registration process for a prepaid card is slightly different for each online casino; however, all make it very straightforward for the player. First, players will need to create an account with one of the online casinos listed above. Navigate to the casino's cashier section and select the prepaid card option when you are signed in.
You will then be asked to sign up for the card and fill in an application. The online casino will need you to provide details to verify your identity. These details will typically include your date of birth and social security number. You will also need to agree to the associated terms and conditions.
When the verification checks are complete, and you have been accepted for the prepaid card, you can start to load your balance by using a Visa or Mastercard debit or credit card. You will be required to enter the 16-digit card number, expiration date, and three-digit security number if using a credit card. Any credit cards used must also be in the account holder's name.
Once the card has been loaded with funds, you will then have the ability to move funds into your online casino account. Furthermore, a physical card will be sent to you in the post, which you can use at ATMs and shops if Discover is accepted.
Prepaid Cards Accepted for Online Gambling
We generally find it easier using the prepaid cards issued by each US gambling site, like DraftKings Play+ Prepaid or the FanDuel Prepaid Visa card. The biggest online casinos in the US, such as Caesars and BetMGM, might also provide exclusive rewards programs for players conducting online deposits, online payments, shopping online, or gambling online using their prepaid Visa gift cards. Nonetheless, since certain casino operators do not offer this option, let us take you through the widely accepted types of prepaid card casino methods to add funds to your real money gambling accounts:
Disposable prepaid cards: This type was the initial option accepted by prepaid card casinos for deposits only. Players were required to enter the code to fund their account, which corresponded to a set amount. This option remains popular since anyone can buy a disposable prepaid card from nearby stores.

CashtoCode casinos

, PaySafeCard sites, and Vanilla Visa are such methods.
Reloadable prepaid cards: As soon as the first reloadable prepaid card was introduced, all online casinos embraced it. This type of card operates similarly to Visa and gift cards, it can be used instantly after you sign up for it, and players can reload it using cash. US online casinos will generally accept prepaid visa cards that fall under this category, with options like

Vanilla Visa online gambling cards

being the most popular.
Virtual prepaid cards: Like the above, the only difference between a reloadable prepaid card from a virtual one is that the latter is stored in your smartphone, enabling

instant transactions

without even a pin code. Think of them as working similarly to

Apple Pay

or

Google Pay

.
Instant Gift Card Casinos: Instant Gift Card Casinos generally apply as a broad term to online casinos where the transaction and speed of acquiring and using a gift card to fund your gameplay is near "instant". In the case of a player looking for Instant Gift Card Casinos, then you simply need to verify that they offer a virtual prepaid card, the ones directly linked to the casino brand, such as the Play+ Prepaid Cards are a perfect solution for near-instant transactions.
What Prepaid Cards Work for Online Gambling?
If you want to use a prepaid card at a casino online, you are probably wondering which ones work and which are the best. Below we have listed all the prepaid cards for you that work with most US casino sites.
Visa Prepaid Card
Website: visa.com
Availability: Worldwide
The Visa Prepaid Card is possibly the best option for use at online casinos as it offers the highest clearance rate of any other prepaid card available. You can purchase a one-off gift card or choose a reloadable card. 
The Visa prepaid card is one of the best prepaid cards globally; the knock-on effect is that it's also widely accepted at most online casinos. There are no overdraft charges you need to worry about because the Visa Prepaid Card only allows you to deposit as much as you have on the funding card. The Visa official website lists different 36 prepaid cards so take your time to research which one suits your needs.
Vanilla Visa Gift Card
If you are looking for flexibility, then the Vanilla Visa gift card is a perfect choice for online gambling and is widely accepted at US online casinos. You can buy the physical cards at numerous retailers in the US, including Walmart, 7-Eleven, and Speedway. Along with Netspend betting prepaid cards, they are the most popular for online gambling
Vanilla Visa also has options to order the card online with custom designs, send them as eGift cards to other people, and numerous other easy options for reloading the cards with money. You don't even need to have an active bank account to use it, and you can add more funds to the card with a Vanilla Reload.
American Express Prepaid Card
American Express has a high level of trust among online gamblers as a well-known and reliable payment method. American Express comes with a plethora of prepaid and gift card options, all of which can be used at online casinos and online sportsbooks across the US.
The clearance rate on American Express prepaid cards is high, although this will vary based on the state you are located in. You should be aware that if you are using an American Express prepaid card, it does come with a small monthly charge ranging from $6.95 to $7.95, dependent on the card you purchase. If you have an AMEX card, there are also several sports betting sites accepting American Express too.
Play+ Prepaid Card
Play+ takes third place on our list of what prepaid cards work for online gambling in the United States. In fact, the Play+ company motto claims that they are "the cashless way to play" . Most licensed US online casinos already have Play+ as a valid deposit and withdrawal method.
As PlayPlus explains, they are an FDIC-insured reloadable online account, and you may use it to reload accounts at both online casinos and online sportsbooks. PlayPlus is entirely safe, and they work with some of the biggest brands in the US, including William Hill, Unibet, Station Casinos, and Westgate Resort & Casino, just to name a few.
Play+ is available in every US state where online gambling is legalized. PlayPlus also offers a free casino-branded prepaid card for each online casino you want to visit and play at.
PaySafeCard
Paysafecard is the default prepaid card used at any US online casino. Paysafecard has been long known as one of the safest and most reliable payment methods for online casinos as it is straightforward to use and is secure for all its users.
Each Paysafecard prepaid card has a unique 16-number PIN used to deposit funds into your online casino account. While Paysafecard makes a point of using a land-based retail store to buy a Paysafecard voucher, you can always use the Paysafecard website to check your balance.
You can buy Paysafecard vouchers worth either $10, $25, $50, or $100, and there are now several online casinos accepting Paysafecard.
NETELLER Prepaid Card
When looking for what prepaid cards work at online casinos, you will recognize some of the most famous electronic wallets. NETELLER has ventured into the prepaid cards business to provide consumers with an additional layer of safety compared to other prepaid cards as users do not have to enter any bank account details.
The Net+ Virtual Prepaid MasterCard allows players to fund their gaming experience without disclosing any bank account or personal information. The virtual prepaid card eliminates the need to make any purchase physically, boosting its convenience. Every player's first Net+ Virtual Prepaid MasterCard is entirely free, with additional cards costing $3.
Keep in mind that you cannot make ATM withdrawals with the Net+ Virtual card at the moment. However, NETELLER and its sister prepaid card Skrill often establish deals with US casino operators, providing exclusive bonuses for players using Neteller to add real money to their accounts.
Skrill Prepaid Card
Electronic wallet Skrill has been on the market for many years now and has naturally transitioned into the prepaid card sector, becoming one of the safest ways of funding an online casino account. The Skrill Prepaid MasterCard is an intuitive payment method and is one of the best prepaid cards that work at online casinos.
While other prepaid cards expect you to make a physical purchase, like a gift card, Skrill gambling sites allow users to purchase their card remotely and have it delivered directly to their homes. Delivery time for the Skrill Prepaid Mastercard is typically between 7 and 10 business days.
MasterCard Gift Cards
Website: mastercard.com
Availability: Worldwide
There are online casinos available that accept MasterCard gift cards. You can fund your betting account with ease using your MasterCard, with the cash hitting your account instantly. Gambling online with a MasterCard gift card is safe and efficient. Additionally, the process of using your gift card once you have signed up to an online casino site couldn't be easier. First, you can purchase MasterCard gift cards at pretty much every retail store in the United States, including well-known stores such as Target and Walmart. When you buy the card, the funds can be added onto to it to use at your online gambling site.
Then you just need to choose MasterCard as your payment method when you are on the casino site and make sure it is ticked as your preferred payment option. All that is left is to enter the card's 16-digit number, CCV, and expiration date, choose your deposit amount, and start playing.
US Casinos Prepaid and Gift Cards
Players not signed up with any of the above eWallets or prepaid card merchants yet should consider Casino's Prepaid cards and Gift Cards. If you are committed to playing at a single US casino, it is well worth purchasing their branded prepaid cards instead. Moving money from your bank account to your casino account in this way will be easier, faster, safer, and fee-free.
In addition, you could also receive exclusive bonuses, rewards, and promotions, for example, the BetMGM Gift Card comes with a $10 bonus on every card. Below, we list the branded prepaid and Visa gift card casinos:
Borgata Prepaid Card
DraftKings Prepaid Card
DraftKings Sportsbook Gift Card
For faster deposits and withdrawals, you should sign up for any of the above gift card or prepaid card options.
Where Can You Use the Physical Prepaid Card?
When you have signed up for a prepaid card at any online casino, you will receive a physical card in the post, which acts almost similar to a gift card. You can use the card to make ATM withdrawals from anywhere in the United States. Additionally, you can go shopping and purchase items from stores that accept Discover, and of course, you can also deposit and withdraw money at online casino sites.
Prepaid Card Deposits
After signing up for a prepaid casino card at your selected operator, the process of funding your account is seamless. As long as the prepaid card has available funds, you can visit the cashier section, enter your desired deposit amount, input the card details, and confirm the transaction. The money will instantly show up in your casino account, and you are free to use them as you see fit. There are no limits on what online slots, table games, or poker you can play with a prepaid card unless you opt for exclusive bonuses carrying terms and conditions.
If your prepaid Visa card balance is not enough to gamble online, you can conduct a direct deposit to your prepaid debit card from your Visa credit or debit card. Both online and mobile payments from and to Visa prepaid cards are instant. You just need your card details and security code to complete the transactions. Then, you can follow the above process to conduct online deposits at mobile casinos, poker sites, shop online, or perform any other online purchases.
Prepaid Card Casinos Withdrawals
Prepaid card casinos do not only accept deposits to play casino games online. All trustworthy online casinos that accept prepaid Visa card payments also allow withdrawals through the same method. Simply log in to your casino account, tap on the withdrawals tab, enter the amount you want to withdraw, and confirm the transaction. Prepaid card withdrawals often take one to three days to be completed, which is not dissimilar to the withdrawal times associated with other deposit methods at online casinos.
The flexibility with pre-paid cards is endless; You can also transfer money back to the credit and debit cards that funded your prepaid cards. Alternatively, you can move your prepaid card balance to your bank accounts.
We thoroughly recommend when gambling online to use either prepaid cards or Visa gift cards due to the lack of any monthly fee and a limited requirement of personal details. Most importantly, the best online casinos in the US recommend using pre-paid cards as the preferred method to add funds to your casino balance to play slots and casino games.
Potential Issues When Funding Your Casino Account With Prepaid Cards
Online gambling operators rarely limit players' ability to withdraw or deposit funds to their casino accounts. At most, they may require you to use the same method for depositing and withdrawing until a certain threshold has been reached, this is common for anti-money laundering so funds aren't simply being transferred from one account to another via the casino in the middle. Whether you use debit cards, a gift card, or join casinos that accept prepaid cards, the real limitations generally come from the payment providers.
Prepaid Card Transaction Fees
Online casinos will never charge a fee to players who fund their accounts using a prepaid card. However, if you use a credit card to load your prepaid card account, the card company may see this as cash in advance and charge you. We recommend checking with your card company about any associated fees.
We also recommend using a debit card to fund your prepaid card account whenever possible. Some providers may also charge if you request a replacement card or an ATM withdrawal.
Prepaid Card Acceptance Rates
Prepaid card transactions have the highest success rates of any online casino payment method. For players struggling to fund their accounts with a credit/debit card or an e-check, prepaid cards are a superb alternative since they are so widely accepted.
Apart from some deposit limits, which vary from one casino to another and may affect high-rollers, the only other drawback is that it's a little more time-consuming using a prepaid card as you have to load funds onto the card before transferring them to the site. However, the extra time is minimal, and overall it's still a speedy process. You simply have to make a single transaction from your bank account, debit card, or credit card onto the prepaid card and then the casino will then instantly accept the funds.
Summary
Prepaid cards are a fantastic payment option to deposit and withdraw funds at US online casinos. Those who want to ensure smooth and straightforward financial transactions should consider using a prepaid card. Prepaid cards have the highest acceptance rates of any online casino payment option, and players can fund them via numerous methods. When withdrawing funds from an online casino, players are likely to have to wait; however, you can access your funds with prepaid cards instantly when you want them. Prepaid cards can also be used on mobile casino apps that offer them the option.
FAQs
Can I still claim offers and bonuses if I use a prepaid card at an online casino?
Most online casinos will allow players to claim offers and bonuses even if they use a Prepaid Card.

You should read the terms and conditions of any promotion offered to make sure. In some instances, casinos might provide exclusive bonuses for prepaid card deposits since it is their preferred payment method.
Why use a prepaid card at an online casino?
Many people using the internet feel insecure about giving out their regular credit card details. Utilizing a pre-paid or a visa gift card is an excellent way to overcome this. You are also in more control of your balance when using a prepaid card, as you can load a set amount onto the card before playing.
How much money can I add to prepaid cards?
The amount of money you can load onto a prepaid card will vary depending on the casino you play at or the prepaid method. You can check the limits on the casino FAQ section, although they are generally pretty high.
Can you cash out from a casino to a prepaid card?
Legitimate licensed US online casinos that accept prepaid cards will allow you to withdraw funds to a prepaid card. By selecting one of our recommended operators from this page, you will not be limited in any way.

Offshore casinos and betting sites do not process prepaid card withdrawals and should be avoided.
Can I use a Visa gift card at a casino?
You can use a wide variety of Visa Gift cards at most US online Casinos, The availability of flexibility of the Vanilla Visa Gift Card makes them a superb option for all online gambling.
Do I need to give my bank account information to get a prepaid card?
No, prepaid cards give users a unique account number and a security number like debit and credit cards. Customers will also a receive a URL so they can register the card online. You will need to provide your name, phone number and address. However, if you want to add funds or withdraw, you must connect your bank's account and routing numbers.