Gamble USA strives to improve your online gambling experience. We aim to help you play safely, make informed decisions when gambling, and increase your betting knowledge through our guides.
We adhere to strict editorial integrity; our content may contain links to products from our licensed & legal US partners.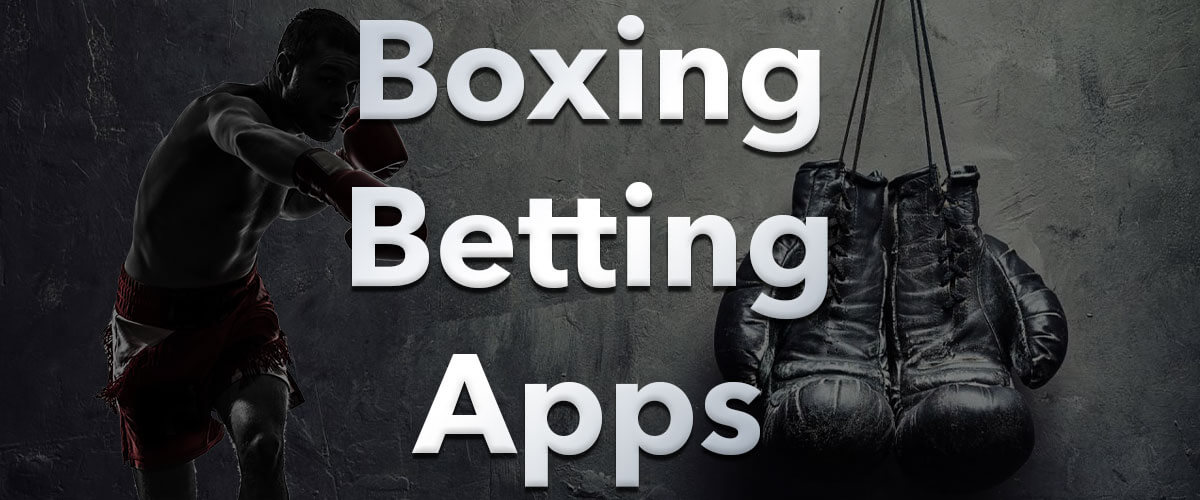 At one time, boxing was the most popular sport in the world.
One of the earliest organized sporting activities to be invented, fisticuffs as must-catch entertainment has fallen off in the decades since, in large part due to the rise in popularity of mixed martial arts, but legal sports betting and some fresh faces could help bring new eyes to boxing.
In more than half of the US, residents can bet on boxing legally, including nearly two dozen states allowing for full mobile sports betting and multiple sports betting sites. Boxing has become an extremely popular betting option in the country.
The sweet science has had a slight resurgence in recent years, with Tyson Fury providing plenty of fireworks during his domination of the heavyweight division, the spectacle known as the Paul Brothers hitting the scene, and now the possible emergence of light heavyweight Dmitry Bivol after beating Canelo Alvarez.
With boxing going on year-round, there's a boxing match to bet on almost every weekend.  Lesser-publicized boxing bouts are an excellent way for boxing fans to learn the ropes and be ready to impress when the next big prize fight rolls around.
Below are the five best boxing betting apps to place a wager with based on availability, competitive odds, variety of bet types, ease of navigation, and overall online betting experience.
5 Best Boxing Betting Apps November 2022
Of the best boxing betting sites, DraftKings has the most events, with seven on the summer slate, which extends through the end of November. BetRivers, FanDuel, and Unibet have six boxing matches posted and Caesars checks in with five of the scheduled fights listed. Each of these sites also provide some betting tips and latest news from the boxing world for those who want to kept updated.
Boxing betting options may be limited to moneyline odds for less popular upcoming fights compared to what you may have heard of or might expect. Online sportsbooks will often roll out more prop bets or odds on the entire card closer to the day of the boxing event.
FanDuel has the best lines on underdogs of any betting site. For betting favorites, Caesars is the play. Both offer risk-free bets on your first wager when you sign-up. The other most common welcome bonus a bettor will come across is a deposit match, usually up to 100 percent.
#1 Caesars Sportsbook – best odds for favorites
Caesars purchased William Hill in 2021 to strengthen its position in the US betting industry. Routinely found among the best boxing odds offered, especially on favorites, the Caesars sportsbook app is available in 12 states and has a selection of 20 sports. For a recent fight with a favorite set around -1000, Caesar's odds were -100 better than any other sportsbook and more than -450 better than FanDuel.
The betting site has all the standard prop bets, including wagers like will the fight go the distance, winning method (decision or KO for either boxer or a draw), and round betting by individual or grouping. These additional wagers can be found towards the top after selecting the fight, highlighted by the Caesar's green and starting on popular.
Caesars put a little extra on the welcome bonus, offering the first bet on Caesars up to $1,250. Use the Caesars promo code GUSAFULL when getting signed up. Free bet credits will be added within two days if the wager loses. Bettors have two weeks to use them or lose them. Caesars also offers the occasional profit boost, which will be on their promotions page or available in the bet slip.
#2 FanDuel Sportsbook – best odds for underdogs
The FanDuel sportsbook app can be found in 16 states and has 17 sports to pick from, including the best odds on boxing underdogs. The betting site can do this by giving the worst odds of the bunch on any favorites.
In typical FanDuel fashion, the online betting site has as many different ways to wager on a boxing match as any of its competitors, including alternative group round betting and the method of victory. The sportsbook adds prop bets and restructures some of the options under different tiers of boxing specials ranging from +165 to +5000 in the days leading up to the fight.
Thanks to an intuitive layout that is also easy on the eyes, these additional bets can be found easily by looking directly under the upcoming match in the featured section or by clicking the more wagers link just below the odds.
To attract new users, the FanDuel promo code offers a risk-free first bet of up to $1,000. Free bet credits may take up to three days to settle, and credits will expire 14 days after being received. FanDuel does a good job of rotating weekly and seasonal promos to keep bettors bankroll stocked with free bet credits.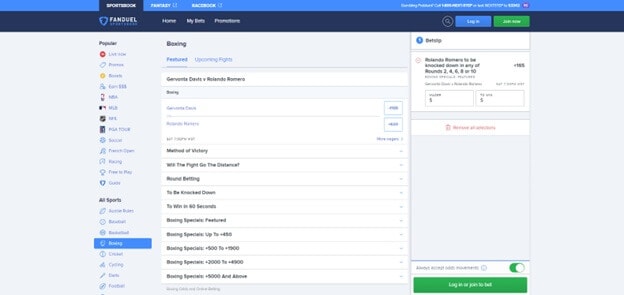 #3 DraftKings Sportsbook – widest boxing events coverage
Available in the most states at 17 and offering the most events through November to pick from with seven, the DraftKings sportsbook app is often how bettors are introduced to legal sports betting in the US. For boxing fans into other sports, the betting site offers more sports than any other online sportsbook, with 28.
DraftKings won't have the best odds on boxing, but their betting lines are competitive, always falling somewhere in the middle. Like FanDuel, DraftKings offers additional prop bets on whatever boxing match is next and rolls out more the closer the event gets.
The betting site's dark layout and small text can be challenging to read, but it does at least put the different types of boxing bets front and center, above a thick gray line, after selecting the sport. Divided by fight lines, fight props, and round props, it will still be easier to shift through wagers by selecting the individual match.
With a first-time deposit match of just 20 percent on up to $1,000, which is released at a rollover rate of $1 for every $25 wagered, the DraftKings sports promo code is stingier than Floyd Mayweather Jr. fighting Manny Pacquiao. The online sportsbook makes up for it by offering a plethora of non-boxing promotions in the form of profit boosts and parlay bet insurance.
#4 BetRivers Sportsbook – best for boxing props
Available in ten states and with 27 sports to choose from, the BetRivers sportsbook app has become a real player in the sports betting industry. The betting site will have almost a dozen prop bets but falls short of the extras offered by FanDuel and DraftKings. To get to the prop bet section for a particular match, click on the more bets link to the left of the odds.
Beating out DraftKings in the welcome bonus department, the BetRivers promo code is onboarding new users with a 100 percent deposit match by tiers of $25, $50, $100, and $250. When creating an account, be sure to use promo code 250MATCH. Bettors must deposit at least $10 and place the first bet with odds of -200 or longer (-250, -500, etc.). It may take up to two days to receive the bonus bet credits. Users have 30 days to use them and only need to play through them once to be able to withdraw.
BetRivers earns points for an engaging rewards program and plenty of promos for other sports, but the sportsbook takes a few hits for an unnecessary newsfeed displaying recent big winners, which takes up almost a third of the screen, and does not have the stats for boxing they say they do. The betting site indicates stats available, but the link takes you to a page that doesn't include boxing.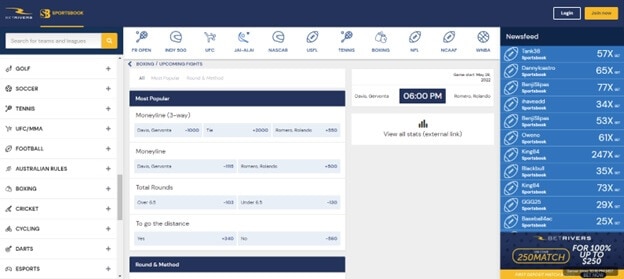 #5 Unibet Sportsbook – best boxing site for boosted odds
At just six, the Unibet sportsbook app is not available in as many states, but the sports betting site does feature 24 sports and has almost all the big fights available.
Often posting the best odds for one of the boxers, Unibet consistently offers competitive betting lines on fights and has all the traditional prop bets to boot. Prop bets can be found by clicking the gray more wagers tab located to the right of the odds.
To welcome new users, the Unibet promo code is offering a risk-free first bet for up to $250. Wagers need to have minimum odds of -300 (-200, +150, etc.). Free bets will be credited within three days and must be used within a week. One time rollover is required.
The betting site has stepped up its game with more ongoing promos, including weekly live betting profit boosts and the Unibet Sports Club. The sports club rewards any bettor who places five or more live bets of at least $10 cash, with minimum odds of -300, Monday through Sunday, to earn a $10 free bet.
How We Rate the Top Boxing Betting Apps
The list of best boxing betting sites is compiled by scouring the betting lines, claiming welcome bonuses, placing bets to test features like live betting, and combing through ratings and reviews to cross-reference any complaints. All the betting sites listed will all have apps that mirror the website and include all the same features like live betting neatly tucked away.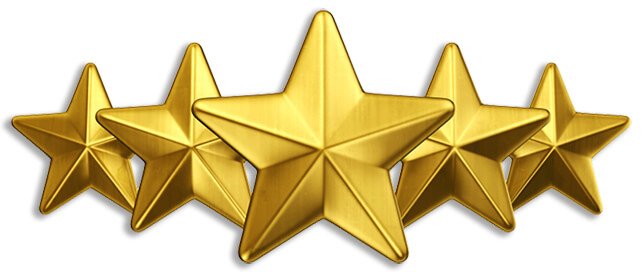 Boxing odds
The betting lines from sportsbook to sportsbook can vary greatly, especially the further the odds get away from even money or the closer it gets to fight night. Window shopping lines from multiple betting sites using an odds tracker will help to maximize profits and minimize losses.
Safety & Security
All legal US online sportsbooks are licensed individually by the gaming commission in the state they operate. These betting apps use industry-standard encryption technology to protect all sensitive account information and ensure money makes it to its destination. Companies are internally and independently audited to guarantee a level playing field.
User-Friendly Features
Unfortunately, none of the apps features recent stats or other helpful information such as weight of money or wagers. It's a bit discouraging, considering recent outcomes are usually posted for other sports. Luckily live betting has become commonplace and very useful for boxing.
Wide Coverage for Boxing Events
The number of boxing matches and wagering options is relatively standard among the best boxing betting apps. Leaders in the gambling industry for a reason, DraftKings and FanDuel set themselves apart by offering even more exotic prop bets.
Value for Money Boxing Sign Up Offers
Boxing bettors can't go wrong with either welcome bonus route. Placing a big first wager and either hitting it or getting it back, no harm, no foul is always welcomed; so are free bet credits just for depositing. The best boxing betting app will reward players just for signing up and creating a betting account.
Due to the increased competition in the online sports betting market, every sports betting app must offer some form of bonus to attract new customers. The best betting sites will literally credit your account with free money as a reward for creating an account.
Some mobile sports betting apps will will offer a 25% bonus on your first deposit amount, while others may be even more generous and offer closer to 100%. The best boxing betting site will offer a generous welcome bonus in addition to providing a wide range of boxing fights for you to use your free cash on.
Boxing In-Play Options
All the boxing apps listed and most others will offer some version of in-play betting. The number of options may vary and will be limited compared to pre-bout. Boxing bettors will need to react fast as in-play betting odds change quickly and often lock every few seconds or minutes. Also, by the time you figure it out, Las Vegas usually has as well.
Live Streaming & Betting of Boxing Matches
Live betting apps are one of the best ways to bet on boxing. Fighters go through a lot in preparation, which can sometimes lead to being flat on fight night. Like a boxer, why not feel out your bet before committing fully. Live streaming may be tough to come by with most of the fights content obligations elsewhere.
Boxing Betting Types
The amount of options available varies greatly depending on the hype. A Canelo, Fury or Paul fight will have enough ways to wager to make your head spin. Less popular boxing matches may be resigned to just the moneyline or 3-way bet, at least until the week of the fight when a dozen or so prop bets drop.Let's see how your options look in detail when betting on boxing betting apps.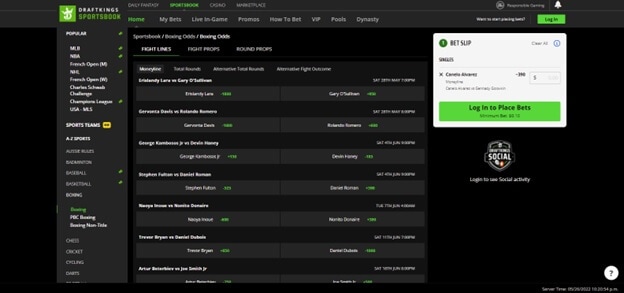 Moneyline
A straightforward win, loss, or draw wager, the moneyline bet is best for when a bettor feels the underdog or has a large amount to put on the favorite. A slight variation is the 3-way moneyline, which includes the tie and significantly lowers the moneyline odds on a heavy favorite. For example, the 3-way bet brings a -1450 favorite down to -800.
Round Betting
A riskier type of wager, round betting revolves around guessing the outright winner and the exact round correctly or betting on a specific group of rounds. These can be a block of rounds from 2-6 or something like odds or evens. Round betting helps bring the high odds of a heavy favorite down significantly. Bettors can flip a -1450 favorite down to +170-850 money, depending on the combination of rounds.
Prop Bets
Prop bets are usually harder to hit, but they can be a good way of getting decent odds on a big favorite by being able to wager on combinations like the winner and method of victory. Other fun prop bets include whether the fight will end in under a minute or go the distance, whether a specific boxer will get knocked down, and how many times or what round it will happen.
Boxing Events to Bet All Year Round
With 17 weight classes recognized internationally by organizations like the World Boxing Association, World Boxing Organization, World Boxing Council, and the International Boxing Federation, there is always something going.
Less-popular contests can be a great way to find value. Sportsbooks and linemakers often give less attention to these lines, leaving a chance for informed bettors to come up.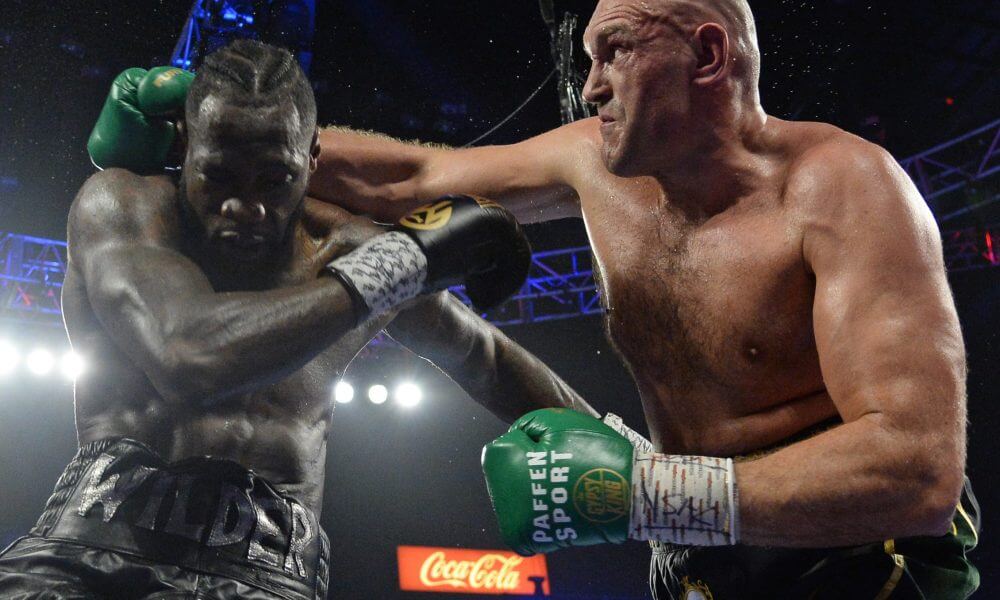 Best Boxing Betting Apps with Free Bets
Some type of free bet credits can be yours by signing up with one of the above betting apps. Boxing promos may be limited, but there are plenty of other sports opportunities to rack up free money.
How to bet on Boxing through a Mobile App
Betting through a mobile app is as simple as searching one of the best boxing sportsbooks listed above in their respective iOS or Android app stores. Install the sportsbook app as you would any other. A geolocation check will be performed to confirm your current location. A quicker alternative is visiting the best mobile boxing sites from this list and download their apps from their mobile-dedicated pages.
The information required to create an account includes your full name, date of birth, phone number, address, email, and last four SSN. It never hurts to have your ID and a camera handy just in case there are additional steps to verify your profile.
Deposit and withdrawal methods will vary, but all will have some combination of bank transfers, credit and debit cards, and PayPal. Most deposits will be instant; withdrawals may take a day or two to settle.
Tips for Boxing Betting
The boxing world is built on hype. It can be hard to avoid information overload. Still, like with any type of wager, a deep understanding is a must and part of all the best boxing betting strategies.
Get to Know the Fighters
Familiarizing yourself with the fighters is more than just looking over the tale of the tape. Bullet points will never replace watching a few previous fights to get a better idea. Plus, the announcers are always good for giving you the skinny, including who is in the fighter's corner. Like a basketball coach making a run in March Madness or a jockey in the Kentucky Derby, it's bet at your own risk going against proven trainers.
Matchup, Matchup, Matchup
Previous results don't always dictate future boxing outcomes, which is particularly true. It's all about the matchup. By getting familiar with both fighters' recent boxing bouts, you'll be able to see the mismatch before the sportsbook does.
Bivol vs Canelo was a great example of a heavy favorite in a bad matchup. The public got caught up in the hype of Canelo's previous power punching prowess and didn't bother to do their due diligence on the 19-0 Bivol. The bigger boxer, known for his defense, Bivol, was able to absorb and counter everything Canelo had while also landing enough punches to win on points.
Avoid the Hype
Boxing talk tends to lay dormant until a big fight rolls around, and then everyone has an opinion. That's part of what makes betting on boxing so fun. It's also a good way to lose money laying someone else's lame advice or your selective memory.
Boxing news tends to blow up by design. Part of a fighter's job is promotion. The weeks leading up to the fight are usually filled with media appearances to create buzz. The hype is part of the fun but also part of the risk.
Overall Top Boxing Betting App for iOS and iPhone
DraftKings and FanDuel are tied for the top sportsbook in the Apple app store with a rating of 4.8/5 stars. FanDuel does have almost double the reviews, though, with more than 500k and also holds the same score on Google Play, edging out DraftKings by a point.
In our view, all top five betting apps listed are great in their own areas. Depending on your interests, choose wisely to have the odds in your favor.
No Sweat First Bet Up To $1,000
21+. T&C Apply
21+. T&C Apply
Convenient banking
Massive choice of sports
No Sweat First Bet Up To $1,000
21+. T&C Apply
21+. T&C Apply
Real Money Boxing Betting Apps FAQs
What states can you legally bet on boxing online in?
The states you can bet on boxing online in are Arizona, Colorado, Connecticut, Indiana, Illinois, Iowa, Louisiana, Maryland, Michigan, Mississippi, New Hampshire, New Jersey, New York, Oregon, Pennsylvania, Tennessee, Virginia and West Virginia.
What boxing betting site has the best boxing betting lines?
The boxing betting site with the best betting lines for taking favorites is Caesars, while FanDuel fancies the underdog. Unibet is also often in the running for the best number on one side. Other notable apps that has competitive lines for a boxing bet include Fox Bet and Barstool Sportsbook.
Is live betting available for boxing?
Live betting is available for boxing and is one of the best ways to wager on the sport. Live boxing betting allows bettors to see how both fighters perform early before placing a wager.
Are there any boxing specific welcome bonuses or ongoing boxing promotions?
Bettors will be hard -pressed to find a boxing specific bonus or promo, but between a general welcome bonus and various ways to boost profits or earn bet insurance, there are plenty of opportunities to grow the bankroll to be used for betting on boxing.