Venmo is growing to be one of the most popular online payment methods available. But, did you know you can use Venmo for gambling?
Yes, that's right. Your favorite payment app can be used at a sportsbook allowing you to bet on sports with operators like FanDuel Sportsbook and the DraftKings app. This service can also be used at Venmo online casinos if you prefer playing slots to daily fantasy sports or betting on sport.
With the surge in online sports betting in the United States, popular P2P (peer-to-peer) instant payment systems such as PayPal are offered at regulated online sportsbooks. In addition, there are numerous US online sportsbooks such as Caesars Sportsbook and BetMGM offering sportsbook promo codes giving players instant access to generous bonuses. As there are so many online gambling sites, this can make finding the best operator in the US that accepts your favorite payment method a challenge.
One of the newest payment methods is Venmo. Many bettors are now looking for Venmo betting sites as they prefer this option to more traditional banking methods. Using a cash app has become a convenient way to move money around online, and Venmo transactions are speedy and efficient.
This article covers betting sites that accept Venmo, how Venmo instant cash out works, some background on Venmo, and more. Additionally, we will look at how this payment method compares to other popular options such as debit cards, wire transfers, or prepaid gambling cards.
Sportsbooks That Take Venmo
The following are websites that take Venmo. All of these Venmo sports betting sites are legal and regulated, and your information is protected.
The above are all fantastic Venmo gambling options, offering generous bonuses and numerous online betting options. Once you have claimed your sportsbook bonus, you can choose from numerous betting options. You can legally bet on significant events like the Super Bowl on any of the Venmo sportsbook sites listed above. They are some of the best betting sites around. Choosing your preferred Venmo bookie may come down to which offers the most types of bets or betting markets, but all accept Venmo as a payment option.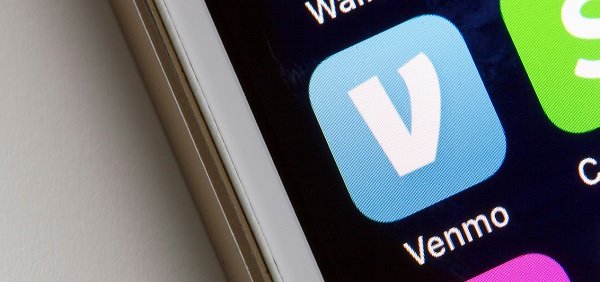 You may wish to wager online with an offshore website such as Bovada; however, we would not recommend doing this. Bovada is not legal, and your information would not be protected. Instead, you should choose one of the licensed US sportsbook apps to place your bets safely, and securely.
How To Make A Payment With Venmo
Whether you are looking for the best PA betting sites or the best NJ sportsbooks & betting sites that accept Venmo, the following information still applies. This guide explains how players can get started with Venmo and then how the process works. Before we can get into the details of using Venmo bookies, players must download the app to their mobile devices.
Downloading is straightforward, and the app is available for both iOS and Android devices on iTunes and Google Play. Once the app is available on your phone, you must verify your mobile number and email address. Additionally, you are required to add a bank card and verify that as well.

Finally, when using a US online sports betting site that accepts Venmo, players can transfer money by linking a debit or credit card to their Venmo account. Consequently, they can then make Venmo deposits and withdrawals. In addition, Venmo offers the Venmo MasterCard. This acts in a similar way to a prepaid card and could be used as a sort of Venmo visa gift card. It ensures live betting deposits are quick and straightforward. Prepaid cards are a popular payment option among bettors for both sports betting and iGaming sites. Prepaid cards for online casinos and sportsbooks are often given out as gifts. A Venmo transfer is typically done instantly, in the same way that a bonus will instantly appear in your betting account once you have entered the bonus code.
That is all there is to it. Customers can then enjoy the benefits of betting sites that accept Venmo. From our experience, it is easier to use than a PaySafeCard, with more features than Apple Pay. Additionally, there are no monthly fees to have a Venmo account, and your details are safe as all information is encrypted.
Wait Time For Venmo Deposits & Payouts
With speed being a vital factor with payment methods, understanding the average Venmo deposit time is crucial. The first thing to mention is that standard deposits and withdrawals are free, although it may take a few days to show in a player's account at a betting site that takes Venmo.
Venmo states the maximum time for payments to appear in an account is three days. However, most of the time, players will notice transactions will be completed in one day. The processor offers one of the fastest payout methods for sportsbooks.
Additionally, there is an extra option to make immediate payments, in addition to online bookie Venmo withdrawals. These payments are charged at a rate of 1%, with a minimum amount of 25 cents and a maximum of $10.

Typically there should be an extended timeframe from a US online gambling site that accepts Venmo. Therefore, any online sportsbook that accepts Venmo should offer the same wait time for deposits and payouts as a US sportsbook that accepts PayPal. However, if you choose to use a sports betting site that accepts Visa, Mastercard, or American Express as payment options, the processing time will be much quicker.
How to set up Venmo for sports betting
One of the main reasons we use Venmo is for its speed and convenience. Setting up Venmo with a sportsbook or online betting site is very easy to do. First, you will need to choose an operator. Any of the ones we list above are legal and licensed sportsbooks operating safely in the US. Click on any of the links and create a playing account. Y
ou will then need to create a Venmo account if you don't already have one. This can be done at venmo.com/signup/. Once you have your Venmo account and have successfully verified it, head back to the sportsbook site or app and go to your account. Proceed to make a deposit then select Venmo as the option. You will then be required to log in to your Venmo account and pair the services.
Verifying your account with Venmo is a must before you can link it to your betting account. It is normally very quick to verify the account and you may be required to send in ID such as your driver's license or using your SSN. To do this, log into Venmo and click on the You option, then tap on the Identity Verification and follow the on-screen instructions. You may wonder why does Venmo needs to do this, but in short, it to comply with federal laws around handling money.
How to use Venmo on FanDuel
Using Venmo on FanDuel sportsbook is easy to do. You can only withdraw via the same method you deposited with, so you must have first made the deposit using Venmo. If you have done that, follow these steps to withdraw your winnings:
Sign in to your FanDuel Sportsbook account
Click on the 'Withdraw' option in your account
Type in the amount you wish to withdraw
Select Venmo as the withdrawal option
Confirm the withdrawal
Venmo withdrawals from FanDuel can take up to 48 hours to be approved by the operator. Once it has been approved, you should see your funds in your Venmo account normally within the hour.
Verification Requirements
If you intend to carry a balance on the app while using Venmo sportsbooks, you must verify your account entirely. To be able to do this, you must provide some details, including:
Your full name
Current address
Birthdate
Social security number or tax identification number
These details are required to ensure each user is a valid United States citizen. Going through this process ensures you are protected against identity fraud as it removes the possibility of multiple or fake accounts. These measures keep players and their funds safe when using sportsbooks that accept Venmo.
A benefit of sports betting with Venmo in the USA is the added geolocation service. Strict gambling laws govern each state when it comes to online gambling. The Venmo verification measures listed above help most sportsbooks that only allow US citizens to gamble. Consequently, the requirements ensure any player using a sportsbook that takes Venmo is living in the US.
Venmo Background
Venmo launched in 2009. The developers of the e-wallet system met at the University of Pennsylvania in 2001. Following graduation, Iqram Magdon-Ismail and Andrew Kortina spent most of their time building websites for all sorts of people. After numerous attempts at starting a company of their own, the friends looked into the online market.
The original idea for Venmo was as a way to sell music online but then turned into developing a way to make it possible for anyone to pay anyone. The payment method was initially started over text.
However, both realized that the list of transactions to various shows, restaurants, and bars was an intriguing way to see what friends were up to.  This led to the development of the social side of Venmo and the 'news feed,' and the news feed element was introduced.
It took a long time to raise money from investors, but eventually, a friend and his father came forward and were the first to back the app. Then, in 2012, PayPal COO Bill Ready took a significant interest in the app. Initially, Venmo was acquired by Braintree in 2012 and then purchased by PayPal for $800 million.
Nowadays, Venmo is one of the biggest names in the evolving peer-to-peer payment industry. More and more people are requesting the option to make a Venmo payment over more traditional options such as a debit card. It is no surprise to see why more Venmo sportsbooks are appearing.
Venmo VS Other Providers
You may be wondering what makes betting with Venmo different from other providers and why is it better than using betting vouchers. First, it is a mobile platform. You can still make payments when using the desktop site, but it isn't as optimized as the app. Making a payment on a Venmo betting site is straightforward.
Next, Venmo makes it simple to play at a US sportsbook that accepts the payment system with friends, as players can split the payments with this app. There is no other e-wallet that provides this feature.
Finally, the main benefit of using Venmo compared to similar providers is the speed of the transactions. If you select Venmo instant transfers, it should take only 30 minutes to reach your Venmo gambling sites account. This compares well to standard transfers, which will take between one and three days.
FAQs
How long does it take Venmo to transfer?
Venmo has an instant transfer feature that allows those who use Venmo to transfer the money in their Venmo account to sportsbooks within 30 minutes. This is quick for online betting sites. Also, make sure you download the Venmo app which will make the process even quicker.
How to withdraw money from Venmo?
You can withdraw funds from your Venmo balance at an ATM that accepts Mastercard, Pulse, or Cirrus. There will be a $2.50 fee applied to any withdrawal. For online purposes, tap the icon with the three lines in the top left corner. Then choose bank transfer, the amount you want to transfer, and hit the transfer button.
Can you use Venmo on FanDuel?
Yes, you can use Venmo on FanDuel sportsbook and DFS site. Making a Venmo payment on either site is easy.
Can you use Venmo on PointsBet sportsbook?
No, PointsBet does not currently support Venmo as a banking option. You can see which options the sportsbook supports with our PointsBet banking options guide.
Can you use Venmo for gambling?
You sure can, there are now several sportsbooks accepting Venmo as a banking option.