Progressive jackpot slots are one of the most alluring games in the casino. With the highest recorded progressive jackpot payout – a massive $39.7 million – won on Megabucks slot machine in Las Vegas, it's easy to see why these games are so captivating.
However, players don't need to travel to the entertainment capital of the world to win big, as there is a growing number of progressive jackpot casinos now available online.
The question is, which ones should you play and what online casinos are best for these slots? This online slots guide will help answer those questions as we reveal everything you need to know about jackpot slots.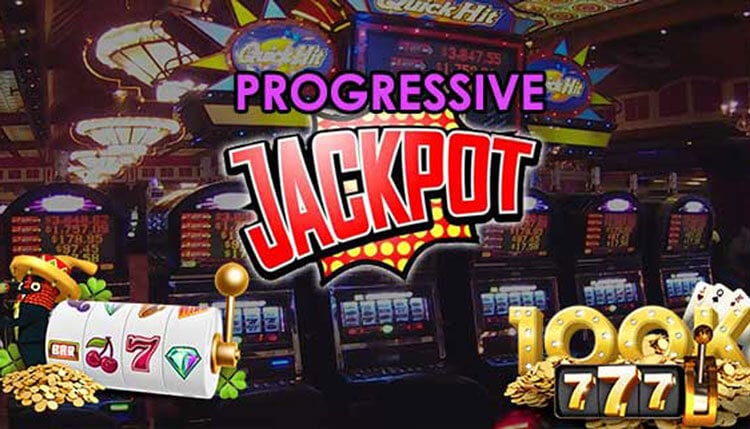 Best Progressive Jackpot Slots & Casinos in the US
While the jackpot prizes at online casinos may not match the neon lights of Las Vegas, you can still win live-changing payouts at the top US sites, with 7 and 8-figure jackpots up for grabs.
Of course, there are many progressive slot machines, and they don't all go that high. Think of it as a trade-off. The mega jackpot slots may go millions of spins before the big prize drops, but for smaller progressives, it may only be 100,000 spins. Therefore, the chances of you winning the latter are greatly increased.
Furthermore, many new US players might not know that the size of the progressive jackpot for the same game can vary across different state lines. To highlight this, at the time of writing, these were the prize pots for All You Can Spin Sushi at BetMGM Casino:
New Jersey: $2,696, 675
Michigan: $195,027
West Virginia: $199,963
Pennsylvania: $331,487
Added to this fact, certain slot machine games are available in some states and not others, although it's the same casino. So, if you're chasing the biggest payouts, it's worth looking around to find out what the totals are in each state before you play. Our state guides will help with this:
About Progressive Jackpot Slots
International Game Technology, commonly known as IGT, is credited with launching the first-ever progressive jackpot slot machines. The game was Megabucks, and it hit casino floors across Nevada in March 1986.
As Megabucks predated internet technology, the slots were linked together through phone lines. IGT seeded the progressive with $1 million, which drew players from far and wide, all wanting to spin the reels in the hope of being the lucky winner. With every spin, the jackpot grew that little bit bigger. It wasn't until February 1987 that a player in Reno won the first jackpot – a mighty $4,988,842.17.
Microgaming's Mega Moolah was the first online progressive jackpot game to appear in casinos in 2009. However, instead of boasting a single jackpot, it packed in four – Mega, Major, Minor, and Mini – that could be won on any given spin.
The mega jackpot had paid out three times within the first year, with the winners picking up $6.3m, $1.17m, and $1.24m, respectively. Since then, many other software developers have created progressive slot games, but Mega Moolah still retains its place as the all-time great.

Top Legal US Casinos with Progressive Jackpots
If you want to try your luck on these online slots, the top US casinos have an array of options waiting for you. Here's an overview to whet your appetite.
Top 5 Party Casino Jackpot Slots
Party Casino is only available in New Jersey, so you need to be in the Garden State to play its jackpot games. The brand is owned by BetMGM, which means the two casinos share many of the same games. However, the benefit of this is that the jackpots grow much faster and potentially much bigger, as players from both casinos are contributing to the prize pools.
In total, Party Casino has more than 25 progressive jackpot slots. This includes IGT's Mega Jackpots series and Mega Drops, which have a predetermined payout value that guarantees the jackpot will drop before it hits that amount.
As one of the leading progressive jackpot casinos in NJ, these are some of the best titles you can play at Party Casino.
MGM Grand Millions
Melon Madness Deluxe
Cleopatra Mega Jackpots
Monopoly Big Spin Mega Drop
5 Best BetMGM Casino Jackpot Slots
As highlighted, the choice of progressive slots and the size of their jackpots depends on the state you are visiting BetMGM from. Understandably, with PartyCasino slots running the same titles as found at BetMGM slots in New Jersey, the jackpots tend to eclipse those in other states. However, this could change in the future if, for example, online casinos are legalized in New York.
BetMGM NJ offers all five of IGT's Mega Jackpots slots: Cleopatra, Siberian Storm, Wheel of Fortune: On Air, Ocean Belles, and Golden Goddess. These games are linked together, so they all contribute to the same progressive jackpot. After reviewing the four states where you can enjoy BetMGM progressive jackpot games, these are the best five slots available in all casinos.
Bison Fury
MGM Grand Millions
Loot'en Khamun: The Dead Seas Scrolls
All You Can Spin Sushi
FanDuel Progressive Jackpot Slots
FanDuel offers a diverse collection of progressive slots from top developers, such as IGT, Lightning Box, and NetEnt. There's a strong Asian theme with titles like 88 Fortunes, Jin Ji Bao Xi Endless Treasure, Dancing Drums, and Fu Dao Le, which come from developers owned by Scientific Games. In addition to those, some of the other popular FanDuel Casino progressive jackpot slots are:
Wild Fury
Lightning Horseman
Candy Bars
Wheel of Fortune Ruby Riches
Divine Fortune
Most Popular Caesars Progressive Jackpots
Caesars Casino games now top over 400 impressive titles, including video poker, roulette, blackjack, slots, and a selection of progressive jackpots. The only issue we have with Caesars online casino is that it doesn't provide a 'Jackpots' tab in the menu. Therefore, players have to search through the library to find the best games. Alternatively, you can use the search bar if you know the slot's name.
All of IGT's Mega Jackpots progressives are here, and the jackpot amount matches that of BetMGM, meaning these slots are linked through IGT and not a specific casino. That's attractive to players as it helps push the prize pots up much higher. Some of the Caesars other many progressive jackpots include:
Fate of the 8
Heat 'em Up
Roller Wheel: Money Roll and Roller Wheel: Jungle Roll
Crazy Money Deluxe
Big Prize Bubblegum Deluxe
Best DraftKings Progressive Jackpot Slot Machines
DraftKings has rapidly emerged as one of the leading mobile casinos in the United States with a huge selection of games. It has a jackpots tab in the menu; however, these are not progressive slots.
To locate the progressives at DraftKings Casino, players need to search through the huge choice of DraftKings Slots, which they can do in the lobby on the ap. Many titles like Candy Bars, Roller Wheel, Wild Fury, Endless Treasure, and Heat 'em Up boast progressive jackpots at other casinos, yet DraftKings doesn't indicate they are here. Instead, the DraftKings games with a progressive jackpot are:
Divine Fortune
Cleopatra Mega Jackpots
Golden Goddess Mega Jackpots
Siberian Storm Mega Jackpots
Wheel of Fortune: On Air Mega Jackpots
How Progressive Jackpot Slots Work
The simple way to think of progressive jackpots is a side bet built into the game. For instance, you can visit several US casinos and play IGT's Cleopatra or Cleopatra Mega Jackpots. This is essentially the same slot; however, the latter has an extra 'Mega Jackpots' symbol that triggers the huge jackpot.
So, how exactly do progressive jackpots work? Firstly, the progressive feature usually has a minimum seed, which is the base value of the jackpot. After a player wins it, the progressive jackpot resets to its seed value. An example is Microgaming's Mega Moolah, which offers four progressive jackpots in one game.
Mini: seeded at $10
Minor: seeded at $100
Major: seeded at $10,000
Mega: seeded at $1,000,000
When someone plays a progressive slot, part of their stake is taken to grow the jackpot. This varies between slots, but it's typically around 2 – 4%. Therefore, if you are playing progressive slots at $1.00 a spin, $0.02 – $0.04 of that bet goes into the jackpot prize pot. This may not sound like much, but the pot soon grows when you consider thousands of players spinning the reels every day.
Of course, the contribution towards the progressive jackpot and the minimum seed need to come from somewhere, which is why the RTP (return to player) on these slots is lower than most regular video slots.
Looking at Cleopatra, excluding the progressive feature, the RTP is 88.98%, with 3.5% of the total bet funding the jackpot. So, the actual RTP with the progressive is 92.48%. This is the trade-off players must consider. Over the long term, these slots take a larger chunk of your bankroll. However, you are playing for life-changing jackpots.
How the jackpot is won differs too. For IGT's Mega Jackpots, there are two ways that you can win the progressive. The first is to match 5 Mega Jackpot symbols across the middle row, and the other way is through a random Second Chance Jackpot Draw after each real money spin.
It's different for Mega Moolah. Its progressive feature is triggered randomly after any spin. Players are then taken to the Jackpot Prize Wheel, which guarantees you will win one of the four progressives.
NetEnt's Mega Fortune is like a combination of IGT and Microgaming. There are bonus scatter symbols on the slot that trigger the jackpot game. Again this is a wheel, but it has revolving cylinders, and players have to advance to the center to win the Mega Jackpot.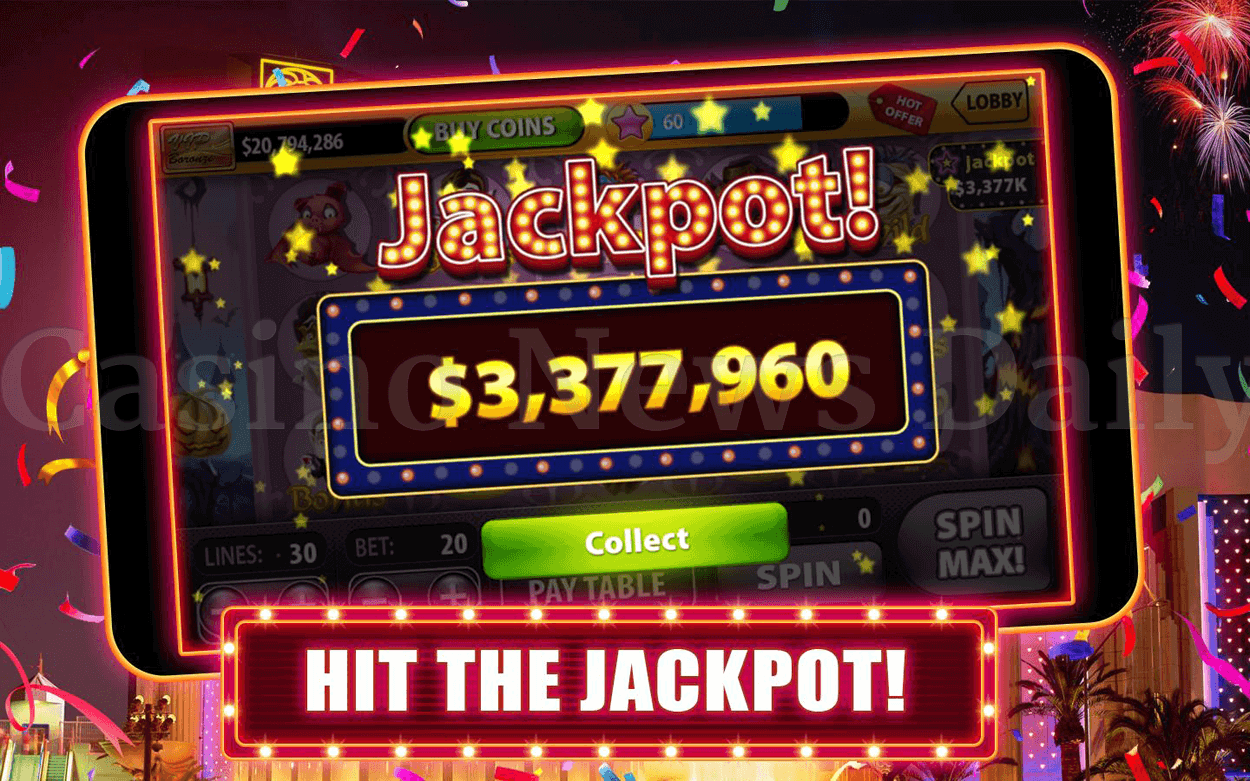 Types of Jackpot Slots
If you decide to play progressive slots, knowing a little about the different types is useful. This will give you some idea as to how big the jackpots may grow and how often they're won.
Wide area progressive jackpot slots
Also known as a progressive jackpot network online, these slots carry the same jackpot across multiple states and jurisdictions. Typically, several slot games are linked together (all from the same developer), and there could be hundreds of casinos worldwide offering these games. With such a massive player-base, the jackpots are often millions of dollars.
Free Jackpot Slots
Check out any of our top-rated progressive jackpot casinos, and most of the games you can play for free in demo mode. While you can usually see the current jackpot total, the progressive feature itself is disabled. Still, you can learn about the slot by playing free games, but you need to switch to real money if you want to have a chance of winning a progressive jackpot.
Hourly Jackpot Slots
One of the latest innovations i-gaming developers have come up with is hourly jackpots. Red Tiger Gaming was the first to introduce these games. It created a 20 – 30 slots network with a feature that the progressive jackpot would drop randomly once every hour. Understandably, the prize pot rarely exceeds $5,000, but knowing it will drop within 60 minutes, theoretically improves your chances of winning.
Daily Jackpot Slots
These are another form of timed jackpots akin to the hourly progressives above. As the name suggests, daily jackpot slots are guaranteed to fall once a day. Many progressive jackpot casinos called these games 'Must Drop Jackpots'. As the prize pot has up to 24 hours to grow, the payouts can be decent, which makes them an attractive option for many players.
Grand Jackpot Slots (Stand Alone Progressives)
Standalone progressive slots refer to only one game – the pioneer, Megabucks, is the perfect example. These slots can also be linked across multiple casinos, so the jackpots grow pretty large but at a slower rate than multiple networked progressives. Divine Fortune is a popular grand jackpot progressive at online US casinos. However, it's also a proprietary jackpot, meaning its prize pool is unique at each casino brand.
Million Makers
Some progressive jackpot slots, commonly from the wide-area niche, have been dubbed as million makers due to their mega jackpots often reaching seven or eight figures.
When it comes to online slots, Mega Moolah is the ultimate millionaire-maker because its main jackpot is reseeded at $1,000,000, so whoever wins it is guaranteed at least that amount.
IGT's Mega Jackpots reseed at $500,000
Microgaming's Major Millions reseeds at $250,000
NetEnt's Mega Fortune reseeds at $150,000
Playtech's Age of the Gods reseed at $100,000
Other variables to consider on top of the reseed value make these million maker slots. For instance, how many slots are in the network, the total number of casinos with these games, and their popularity?
Take Playtech's Age of the Gods, for example. It has more than ten titles linked to the progressive network, and the games are available at all of Europe's and the UK's most popular casinos. Hence, the jackpots grow much faster than IGT's.
Furthermore, the RTP, random number generator and volatility of the slots are also factors. If a game is highly volatile, the jackpot might not drop for quite some time. Lion's Share progressive at the MGM Grand in Las Vegas didn't pay out its jackpot for 20 (yes, 20) years, so this became a millionaire maker.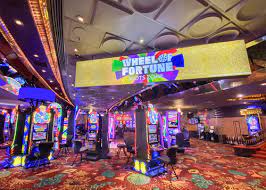 Jackpot King Slots
Developed by Blueprint Gaming, Jackpot King is a series of linked progressive jackpot slots. Currently, there are 28 games in the network that contribute to three-tiered jackpots. These are the mega Jackpot King pot, the Regal pot, which drops before hitting $50,000, and the Royal pot that pays out before $5,000.
This combination of timed jackpots and a mega pot, coupled with Blueprint's craft in creating highly immersive slots packed with features and top-quality graphics, has made Jackpot King slots a true player favorite. These are some of the most popular titles:
King Kong Cashpots

Fishin' Frenzy

Megaways
Eye of Horus
Genie Jackpots Wishmaker
Ted
Branded Jackpot Slots
Progressive jackpot slots come in many themes, appealing to a broader audience. Those who have played Divine Fortune will be familiar with its Greek mythology theme, whereas Bison Fury takes players on an adventure to Montana's Flathead Valley.
While all themes are quirky in their own way, branded jackpot slots tend to stand out from the crowd. These are usually themed on popular movies, TV shows, and celebrities. Playtech is the leader in this category with its range of Marvel progressives, such as:
The Avengers
Ironman
The Incredible Hulk
Daredevil
Fantastic Four
Regular slots vs Progressive Jackpot Slots
In terms of gameplay, there is hardly any difference between a regular slot machine game and one with a progressive jackpot. However, the amount you can win is what sets these games apart.
With a regular slot machine, the jackpot is fixed. It doesn't matter how many players win and how often; the jackpot amount never changes.
Now, the progressive jackpot amount is not fixed. It continues to increase with each play of the game until a player hits it. Some of the biggest jackpots to be won were over $20 million, so we're talking serious money.
With that said, it's worth noting that progressive slots also have fixed jackpots – it's not a case of one or the other. As we touched upon above, the simple way to think of the progressive is like a compulsory side bet that's added to the game.
Progressive Slots RTP
You may ask, 'What's the point in playing a regular slot if the jackpot game has both a progressive and fixed-jackpot?' The answer is the RTP is different. Take Cleopatra from IGT, which is a popular US slot. The regular game has an RTP of 95.02% compared with Cleopatra Mega Jackpots, which has an RTP of 92.48%.
Clearly, players get a better long-term return playing the standard slot game, but there's no chance of winning a possible million-dollar jackpot. This is an individual choice to which you prefer. There is no right or wrong answer.
How to Win the Progressive Jackpot
We all want to know how to win progressive jackpots, but unfortunately, there's no magic formula. Still, our team can share some expert tips that may improve your chances.
Research
Knowing that there are many types of progressive slot machines, it's wise to do some research before you play. Try to find information related to the highest payout, the average jackpot payout, and the RTP. All casino operators share details of big wins as it's good for business. You can use this data to filter the slots. Perhaps, you find a game with an above-average jackpot prize, which may drop sooner rather than later.
Stake
You can only win the progressive for some slots if you play the maximum bet. Other slots, like Mega Moolah Isis and Cleopatra, state that the jackpot can be won on any stake, but your chances of winning the progressive increase the more you bet.
Timing
If you want to play progressive slots with hourly or daily jackpots, timing is important. You improve your chances of winning if you know the jackpot will drop within the next ten minutes. Naturally, loads of other players will have the same idea, which can negate this possible advantage play. Check out more on slot machines due to pay out.
Budget
The odds that you win a massive progressive jackpot are millions to one, so it's essential that you stick to a budget. While developers claim larger stakes improve your chances, we believe that this evens out in dollar terms.
Best 15 Progressive Jackpots to Play in the US
With online gambling continuing to expand in the US, all the top progressive slots developers are vying for your dollars. Here's a glimpse at three of the biggest providers in the industry and some of their top titles.
Microgaming progressive jackpot slots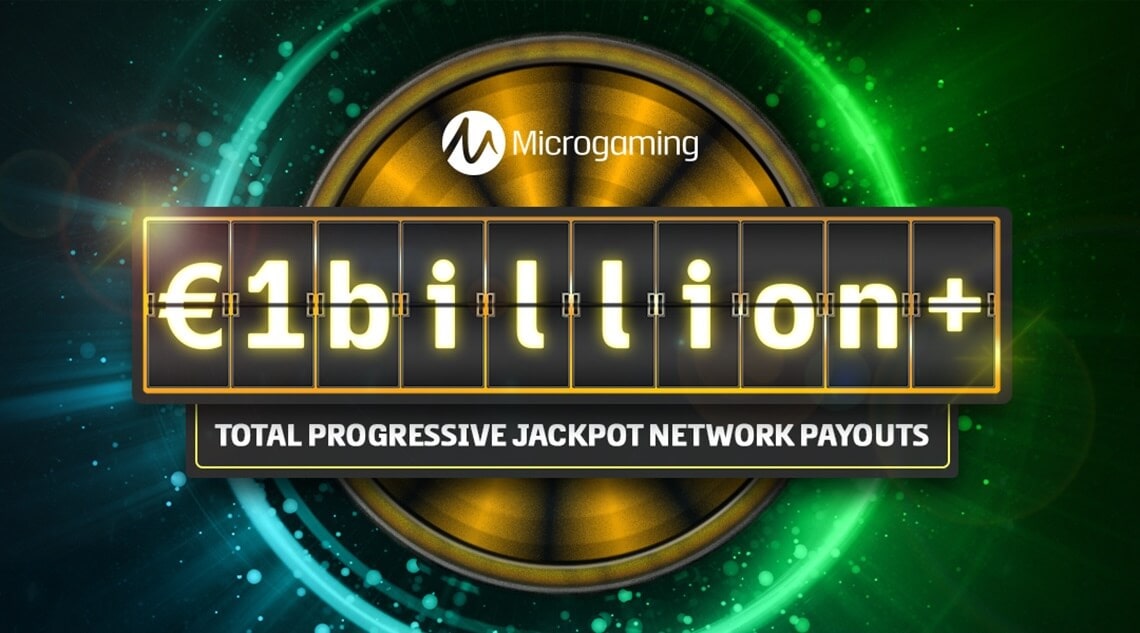 Microgaming offers two of the largest progressive jackpot networks – Mega Moolah and WowPot. These are some of the most notable payouts from this developer.
| Slot | Biggest payout |
| --- | --- |
| Mega Moolah (Series) | €19,430,723.60 |
| WowPot (Series) | €17,529,047.11 |
| Major Millions | $1,801,517.00 |
| Treasure Nile | $500,000.00+ |
| King Cashalot | $1,600,000.00+ |
NetEnt progressive games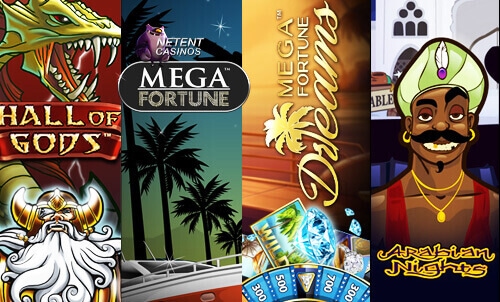 Divine Fortune has cult status in the US, but it pays out more frequently than some of NetEnt's other big hitters, as you can see in the table below.
| Slot | Biggest payout |
| --- | --- |
| Mega Fortune | €17,860,868.00 |
| Mega Fortune Dreams | €4,853,288.00 |
| Divine Fortune | $314,341.00 |
| Hall of Gods | €7,820,888.00 |
| Arabian Nights | €4,800,000.00+ |
Playtech progressive jackpots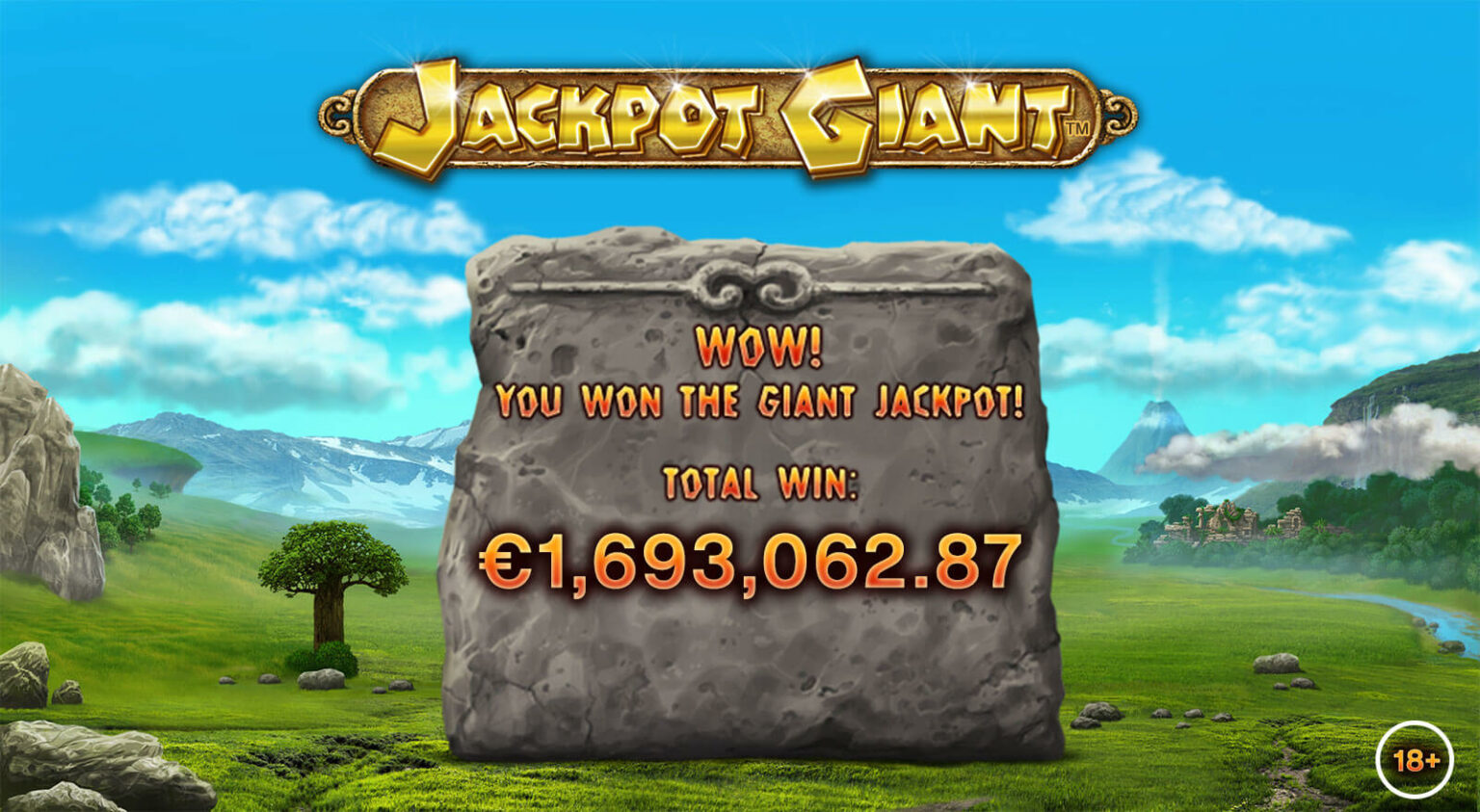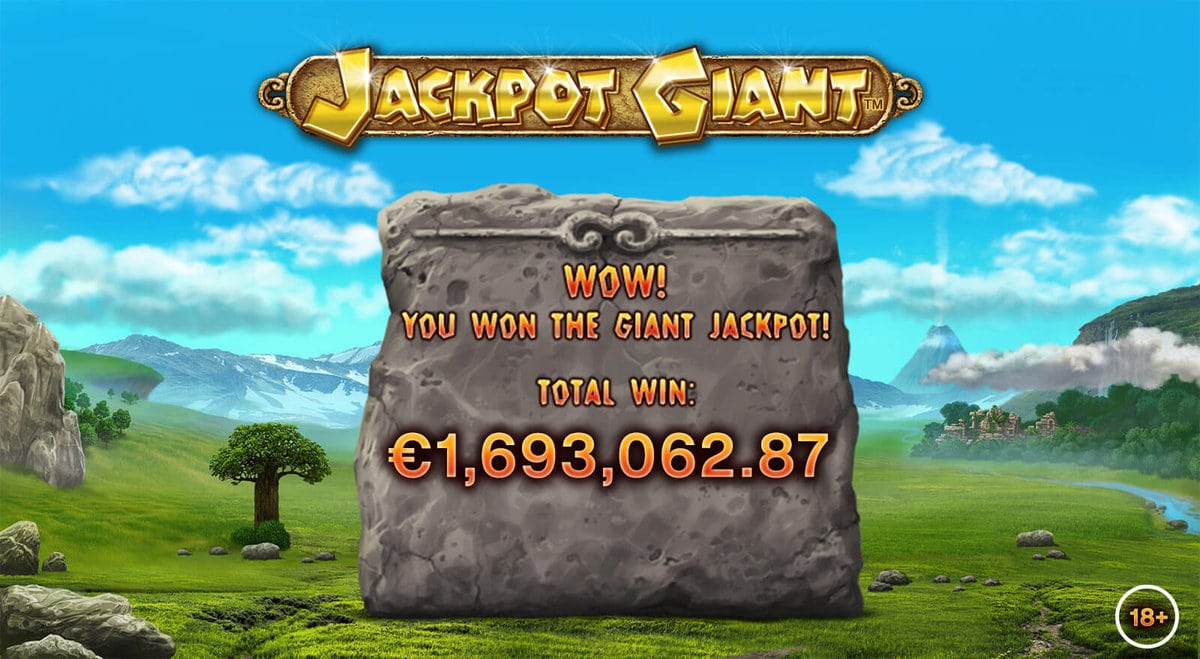 We've already introduced some of Playtech's Marvel progressives, but this developer has plenty more in its portfolio.
| Slot | Biggest payout |
| --- | --- |
| Jackpot Giant | $8,000,000.00+ |
| Age of the Gods (series) | $1,000,000.00+ |
| Beach Life | £4,400,000.00 |
| Gladiator | €2,374,847.22 |
| Gold Rally | $6,000,000.00+ |
Progressive Jackpot Slots Tracker
Look no further for the biggest and best progressive jackpots in the US. Our jackpot tracker highlights the most popular games at licensed casinos. We continuously monitor all sites that offer jackpots and update the size of the progressives, giving you a clear snapshot of the hottest slots to play right now:
Latest Progressive Jackpot Winners in the US
As more players are playing online progressive slots, the jackpots grow faster and hit more often. Check out this list of the latest winners to discover what slots are being hit, how much was won, and which casinos are running hot.
FAQs
How often do progressive jackpots hit?
It depends on the slot. There are hourly progressive jackpot games that are guaranteed to hit before a specified time and others that can go for years before dropping. One slot is Vegas went two decades without a hit, while a few AC slot machines pay weekly.
How to spot a progressive slot machine?
Most online casinos have a separate category for 'Jackpots', which groups all of the progressives together. However, other sites and apps bundle the jackpot games in with all the other slot machines.
Typically, you can identify them from the thumbnail in the lobby as they have a ticker at the bottom displaying the progressive total. Alternatively, if you load the game, at the top or side of the reels, you'll notice the jackpot tracker values.
What are the best Vegas progressive jackpot slots?
The jackpots are growing online, but they still have some way to go before they match the biggest payouts from land-based casinos in Vegas, with the record currently standing at $39.7m. It was won on IGT's Megabucks.
However, there are many other million-maker slots in Vegas like Wheel of Fortune, Millionaire777, Powerbucks, Cash Connection, Monopoly Money, and Reel Adventures.