Gamble USA strives to improve your online gambling experience. We aim to help you play safely, make informed decisions when gambling, and increase your betting knowledge through our guides.
We adhere to strict editorial integrity; our content may contain links to products from our licensed & legal US partners.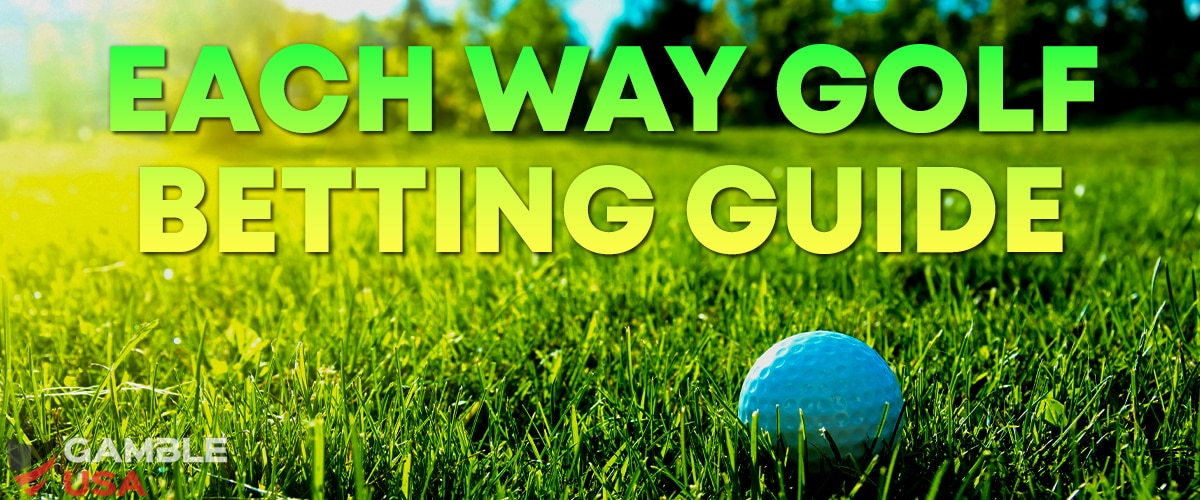 An easy way to look at the each-way bet is to imagine it as two separate bets rolled into one. The first is a simple "win" bet. Like all other sports, this bet is paid out if your selected golfer wins. The second of these bets is a "place" bet and is instead paid out if your selected golfer finishes in the top 5, 7, 10, or whatever your bet considers a high enough finish.
So, if you place a $50 each-way bet on Dennis McCarthy with 1/4, 1-5 at +1400 — it's like you're putting a $25 bet on McCarthy to win at +1400, and a separate $25 bet on McCarthy to finish in the top 5 at +350.
If this all seems a little confusing, don't freak out. Because in this guide, we'll be cutting through all of the details concerning this unique way of betting, including whether or not it's a bet worth making, which sportsbooks allow it, and how you can tailor make an each-way bet yourself at some of the leading US sportsbooks.
---
Definition of Each-Way Bet in Golf
An each-way is pretty simple to understand once you get the hang of it. In horse racing they call it a win/place bet. Half your stake is on your horse to win, and the other half is just on it to place in the top three.
With golf, the each-way bet works pretty much in the same way — albeit with the place portion of the bet usually applying to more finishes than just the top three.
So a $20 each-way bet can be thought of as a $10 bet for your golfer to win outright, and a further $10 bet on your golfer to place. In the next section, we'll give you some examples of an each-way bet.
---
Each-Way Golf Betting Examples
For the next Open Championship, Rory Mcllroy has opened as the favorite at +750. Now you could bet on Mcllroy to win outright — but even though he's the favorite, the sheer volume of players entering this year means that it's unlikely that he'll win. So instead, you can place an each-way bet at 1/4, 1-5 on Mcllroy. Now, instead of needing Mcllroy to win outright, even if he finishes in the top five, you'll get a payout at +187.5 — however, unlike a straight place bet, if Mcllroy does finish top spot, you'll still get that juicy +750 payout.
With that being said, where I really like using each-way bets is when betting on an underdog. Take Collin Morikawa, who is sitting at +2200 for the Open this year. We all know that on his day Morikawa has it in his locker to win the whole thing, but even on his day, one bad stroke can take the championship out of his reach.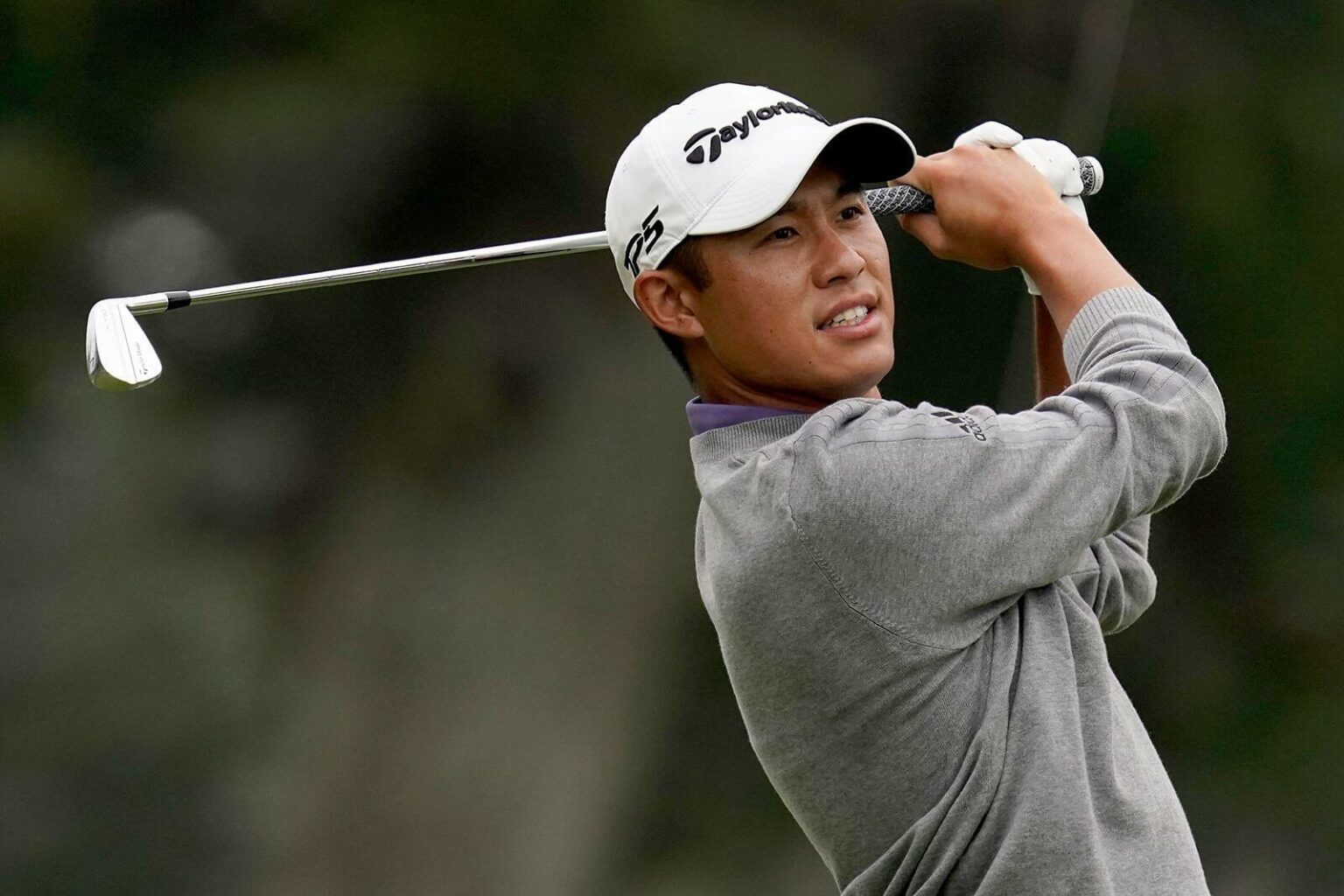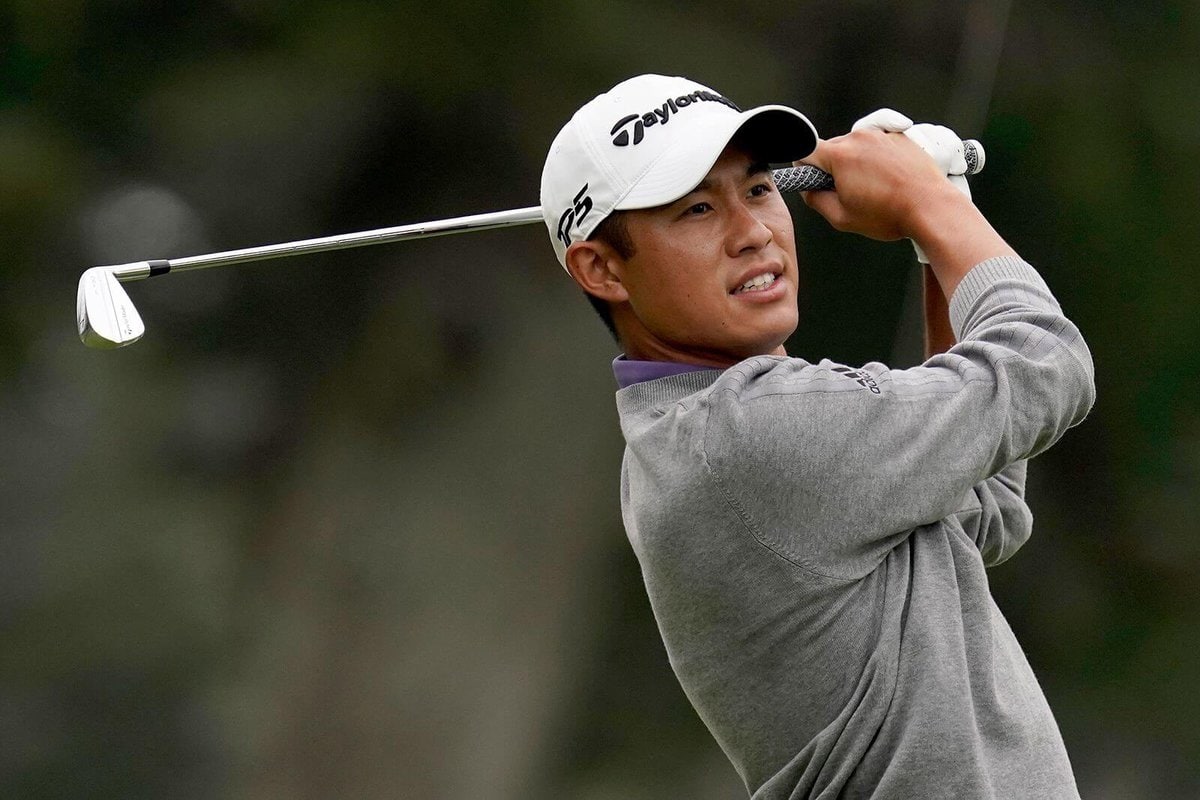 So rather than having to suffer the heartbreak of seeing Morikawa fall just short of the title and instead finish 2nd or 3rd, you can bet Morikawa at 1/4, 1-5 each-way knowing that even if he doesn't play perfectly, placing will still get you a +550 payout.
---
Each-Way Bets Payouts Explained
The betting line of an each-way bet will typically read something like "Jon Rahm +900 E/W 1/4 1-5". Compared to the betting lines of other sports and other bets, it can look a little intimidating. However, it's not too difficult to understand once you gather what each part of this equation means.
+900 is the odds on Jon Rahm to win. E/W simply indicates that this line is each-way betting. 1/4 is the fraction of the odds that pays out if Rahm places — in this case it's 25% of +900, so +225. And finally, 1-5 indicates the positions that Rahm can finish for him to qualify for the place portion of the each-way bet.
So to use the above as an example, let's imagine you bet $200 on Jon Rahm each-way at the Open with the above 1/4, 1-5 stipulation. That bet is now broken down into two smaller bets. A $100 on Rahm to win, and a further $100 on Rahm to finish 1st, 2nd, 3rd, 4th, or 5th. From here, three things can happen.
Rahm wins. In this case, you get paid out the win portion of your bet, $1,000 ($100 stake + $900 payout), plus since by default he would've also finished 1-5, you also get the place portion of your bet $325 ($100 stake +$225 payout) — for a grand payout of $1,325, $1,125 if pure profit.
Rahm places 2nd-5th. Here you don't get the win portion of your bet, but you still do get the place portion of the bet for $325 — $125 of which is your profit.
Rahm finishes outside of the top five. In this case, you lose, and your bet returns $0.
For a more simplified breakdown, check out the below table.
| Betting Line | Total Payout If Staked $200 & Golfer Finishes 1st | Total Payout If Staked $200 & Golfer Finishes 2nd-5th | Total Payout If Golfer Finishes Anywhere Else |
| --- | --- | --- | --- |
| Rory Mcllroy +750 E/W 1/4 1-5 | $1,137.50 | $287.50 | $0 |
| Jon Rahm +900 E/W 1/4 1-5 | $1,325 | $325 | $0 |
| Collin Morikawa +2200 E/W 1/4 1-5 | $2,950 | $650 | $0 |
---
Ties in Each-Way Golf Bets
One situation that comes up a lot with golf is players tied in the same position. If you're unfamiliar with a sportsbook's dead heat rules, this is something you'll want to read up on when betting on golf.
However, the way most sportsbooks handle it is by splitting your payout when there's a tie. So as in the above example, if you bet Rahm each-way at +900 1/4, 1-5, and Rahm finishes 5th tied with another golfer, then the +225 odds that you'd usually get paid by are split in half, and you'd instead be paid out at +112.5 odds.
These rules do vary by each sportsbook though. As such, you should always familiarize yourself with the dead heat rules of the sportsbook that you're thinking of betting with.
---
Top Betting Sites with Each-Way Golf Betting Odds
Since each-way betting is fairly new in the US, there aren't many sportsbooks that currently offer this sort of golf tournament betting. As of right now, there are only three of these sportsbooks that we recommend:
BetRivers (But they call it a win/place bet)
Keep checking this page though, because as more sportsbooks start to offer each-way betting, we'll update this page accordingly. As always, rules on each-way betting vary from sportsbook to sportsbook, so you should always check out the relevant rules before betting. Below, we'll give a quick look at the rules for each-way bets at bet365 as an example.
bet365 E/W betting rules
Each-way betting at bet365 is really easy. All you have to do is pick which golfer you think will win outright, then tick the E/W box on your betting slip to turn your bet from an outright win bet into an each-way bet.
Standard dead heat rules apply at bet365. So if you're golfer ties for placing, your total stake will be divided by the number of golfers tied at that position.
Bet $1, Get $200 In Bonus Bets
21+. T&C Apply
21+. T&C Apply
Easy and fast banking options
Huge welcome bonus bet
Bet $1, Get $200 In Bonus Bets
21+. T&C Apply
21+. T&C Apply
---
Are Each-Way Bets Worth It In Golf?
Each-way betting is an interesting way to reduce some of the risks of betting on golf. Whether or not this style of betting is actually worth it though will depend on your style of betting, as well as on who you're betting on. Below, we'll go through the pros and cons of each-way betting.
✅ Pros of E/W Betting
Minimizes risks
Great for responsible gambling
No more heartache of near misses
Perfect for large field events like the Open Championship
Great for betting long shots
❌ Cons of E/W Betting
Smaller payout when your chosen golfer wins outright
Bets must be split 50/50
Not available on most popular US sportsbooks
---
Tips for Each-Way Golf Betting
Each-way betting is perfect for veteran and new golf bettors alike. Though if you do fall into the category of the latter, we'll give you some bonus tips to make that first bet a success. And even if you do consider yourself a bit of a pro, you'll want to stick around as we've also got a tip to circumnavigate some of the negatives associated with each-way golf betting.
Monitor Player Form — Like most sports, form is crucial in golf. While the extended history of a golfer is important, the most recent results from their past three or four events are what you should be studying when trying to find value.
Don't be afraid of betting a long shot — With each-way betting paying multiple places, it can be a decent idea to pick a player who may be unlikely to win, but has a decent chance of placing. This way, you'll still get a decent payday even if they place.
Try making your own bets — While each-way betting traditionally splits your stake in half evenly, you can tweak this formula by placing two separate bets manually. Take DraftKings for example, which while not allowing you to make a typical E/W bet, does allow you to bet on the same golfer to win outright and place.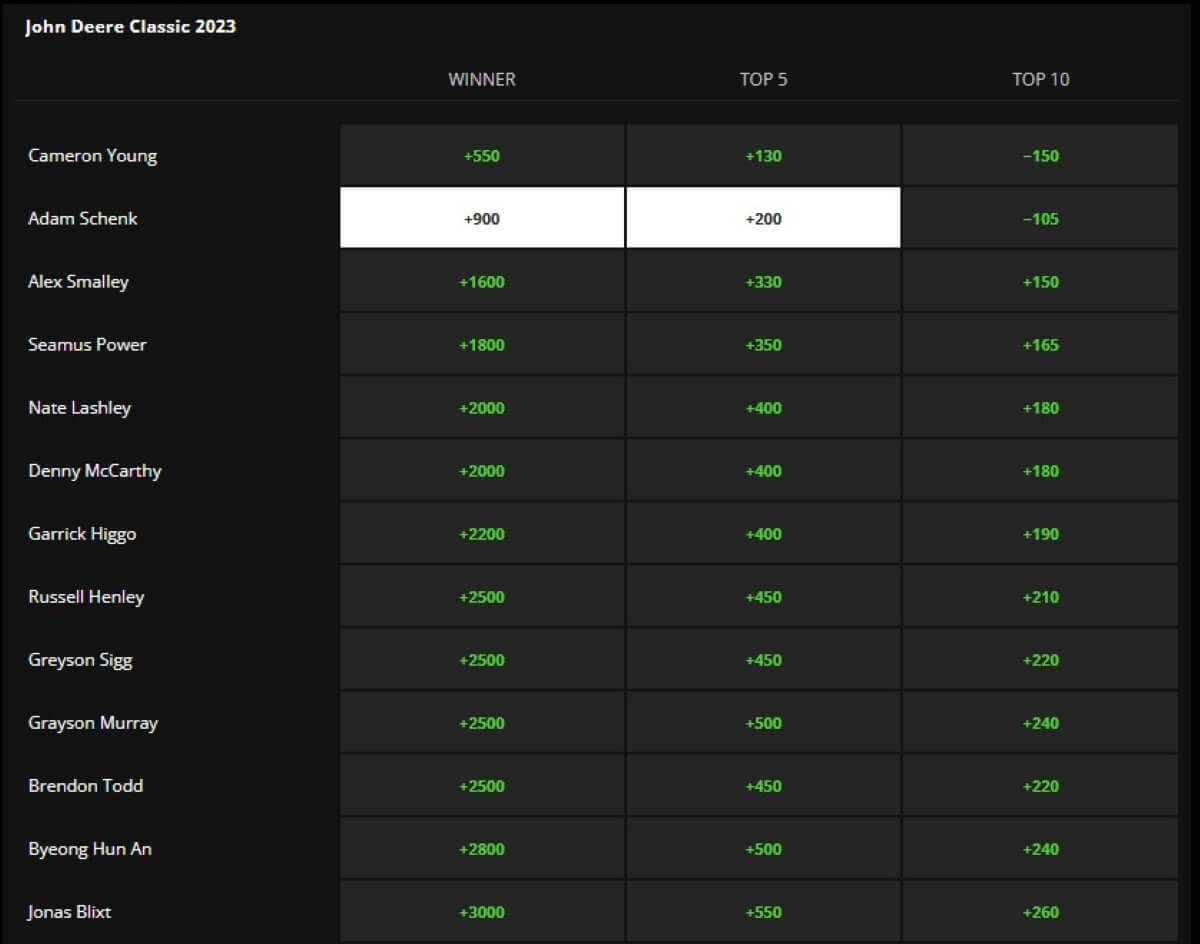 This way, you can customize aspects of your bet, like how many places you want to pay, and what percentage of your stake goes on each bet.
---
FAQs
Do any sportsbooks offer e/w ¼ 2 places betting?
Each-way betting 1/4, 2 places is pretty rare for golf due to the large fields, and you're more likely to see this type of bet for horse races. With that being said, bet365 does sometimes offer golf promotions for e/w ¼ 2 for the favorites.
How does the Each-Way Bet Work in Golf?
Each-way betting works by splitting your stake into two separate bets. The first of these bets is to win outright. Whereas the second bet pays out so long as your chosen golfer finishes high enough to place as stipulated by your bet.
Can I bet e/w ¼ 3 places?
No. Each-way betting for three places is unusual as most sportsbooks prioritize four place e/w betting and higher.
Where can I e/w ¼ 4 places betting for golf?
Each-way betting 1/4, 4 places is the most common type of each-way betting. As such, you'll be able to find it at all sportsbooks that offer each-way betting, like bet365, Unibet, and BetRivers.