Alabama Lottery & Casino Bill Clears First Hurdle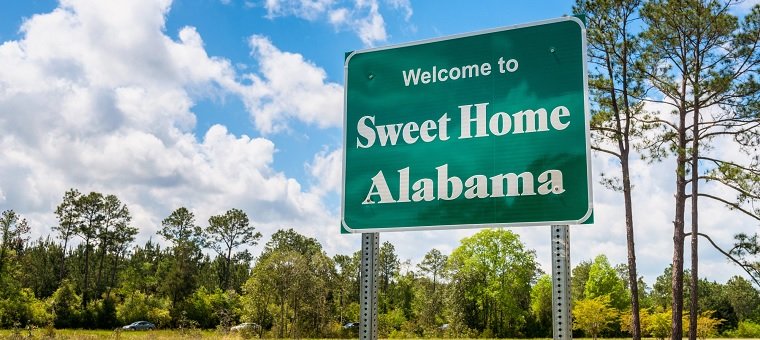 There is hope that a new Lottery & Casino Bill will pass in Alabama, leading to casino & sports betting.
It has taken a while, but it seems as though lottery and casino legislation is finally making some headway in Alabama. A bill centered around both options has just cleared its first obstacle, gaining approval by the Senate Tourism and Marketing Committee with a unanimous vote. Following this approval, the legislation now advances to the full Senate for consideration. Senator Del Marsh is among the sponsors of the bill who said it should be instantly, but lawmakers will not vote until after an upcoming break.
What Does the Bill Consist of?
The new bill would see the creation of a lottery and the construction of five casinos in the Yellowhammer State. Each casino would have the opportunity to offer sports betting, slots, and table games. The casinos would be located at four dog tracks, already in operation in the state, with the fifth site in North Alabama. The Poarch Band of Creek Indians would be running the fifth casino.


21+. T&C Apply
21+. T&C Apply
For progress to be made, the governor would need to negotiate with the tribe and develop a compact for legal gaming to move forward. The tribe has experience of operating gambling facilities as it already runs three other properties in the state that offer electronic bingo games.
The new proposal must receive three-fifths of the House and Senate vote to bring a voter referendum to the ballot. To move past the Senate, the bill needs 21 Yes votes. Some lawmakers are unsure about the legislation as it covers lottery gaming and casinos. Some individuals have pointed out that they believe residents would approve a lottery, but complete legalization of casino gaming would come unstuck.
Reports suggest that if a lottery were available in the state, it would generate between $194 million to $279 million a year in revenue, which could go towards college scholarship needs. Regarding casinos, the estimates for revenue are around $260 million to $393 million a year. Senator Marsh wants to see casino gaming taxes fund broadband internet access throughout the state. Additionally, Marsh feels some of these funds could go towards supporting health services in rural areas.
Will the Bill be Successful?
News that the bill passed unanimously in the Senate is a big step forward. However, the next question is, does it have enough support in the Senate to progress further? Also, will lawmakers be open to the idea of a large-scale expansion, or will new issues start to emerge?
There have been murmurs of a lottery being introduced in Alabama for decades. Many Alabama residents would like to have access to a lottery and casino gaming, but there are many complications to overcome. As the state is in the bible belt, lots of people find it hard getting past the moral or ethical side of betting.
Some religious groups maintain strong beliefs and feel gambling is a sin and should not be permitted in the state. Currently, there has not been massive opposition against the legislation, which is a positive sign. However, that is not likely to last. As the bill moves forward, it is expected more groups will voice their displeasure.
Be sure to check back for more sports betting and casino news across the US. Follow us over on Twitter @Gamble_usa for the latest news, operator offers, and promos.
Relevant news