Tampa Bay Buccaneers Sign Partnership with Esports Entertainment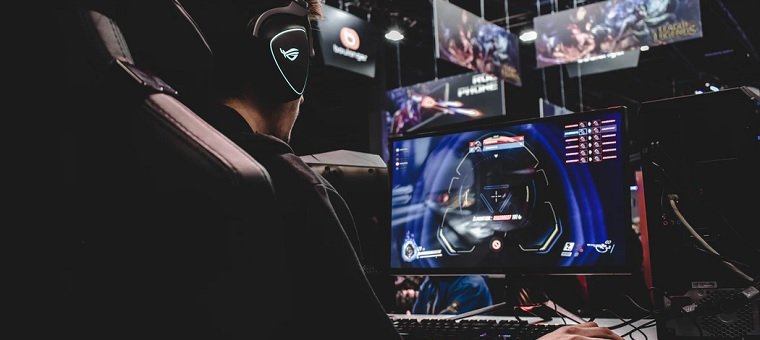 Tampa Bay Buccaneer's have inked a deal with Esports Entertainment Group
NFL franchise the Tampa Bay Buccaneers have agreed to a multi-year deal with Esports Entertainment Group. The deal will see the company become the team's official esports tournament platform provider. Esports Entertainment Group is expanding outside of the Esports gaming world by agreeing to a deal with the Bucs. They won the Super Bowl in February against the Kansas City Chiefs.
In addition to being the team's official esports tournament platform provider, Esports Entertainment will operate esports tournaments annually for the Bucs, using its Esports Gaming League platform. Esports Entertainment will also bring added exposure for Tampa Bay Buccaneers' players and promote their brand and matches through numerous digital channels such as emails and social media.

21+. T&C Apply
21+. T&C Apply
Grant Johnson, Esports Entertainment Group's chief executive, has commented on the deal. He said that he is excited and thrilled to expand Esports Entertainment's market share with the Buccaneers' help. Johnson is ecstatic to see his tournament platform establishing itself as a leader in the Esports gaming space and gaining support from huge sports teams such as the Buccaneers.
Johnson said their "robust tournament platform would help the Buccaneers," and star players such as Tom Brady and Rob Gronkowski make stronger connections with fans while also opening up new ways of engagement.
Buccaneers Become Latest Entity to join Esports Entertainment's Growing List
The Tampa Bay Buccaneers are also delighted to join Esports Entertainment Group as partners. Brian Ford, chief operating officer for the Bucs, said that they are seeking to boost fan engagement. He feels that esports provides an excellent opportunity for the team to engage with new audiences and strengthen the pre-existing ones.
Ford said that the co-branded Esports Entertainment Group's Buccaneers Gaming Tournaments would be "very popular with our fans of all ages." He added that they are a "fun way" to engage and compete in a social environment with other gamers in the fan base
Magnus Leppäniemi, Esports Entertainment Group's president of esports, said that the Bucs "join a growing number of leading teams in the NFL, NHL, NBA," that have recognized and acknowledged the potential of the Esports platform.
The Tampa Bay Buccaneers joined the esports company's rapidly expanding list of professional sports partners by signing this deal. Esports Entertainment has also recently signed a similar deal with the NFL's Indianapolis Colts.
Other NFL franchises Esports Entertainment is involved with include the Baltimore Ravens and the Los Angeles Chargers.
Want to stay up to date on the latest legal sports betting news across the US? Then come and follow us over on Twitter @Gamble_usa.
Relevant news