DraftKings Customers in Illinois Sign up in Parking Lot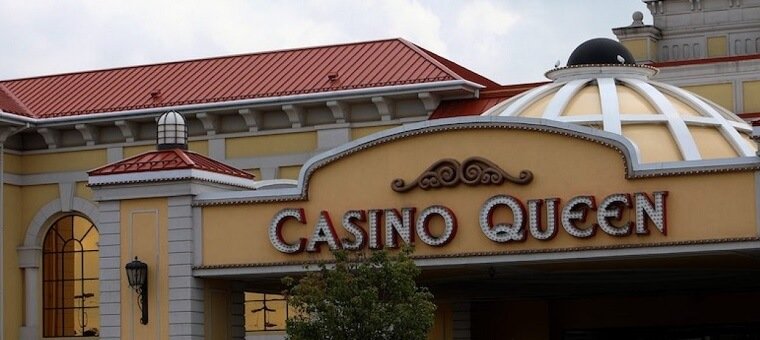 DraftKings Illinois mobile customers have been creating an account from the Casino parking lot
The DraftKings Sportsbook is now live in Illinois; however, the expectation was it would be slow to get off the ground initially due to registration requirements in the state. The Prairie state requires customers to visit a physical casino in order to complete their mobile registration; however, because of the pandemic, most are staying away. One of the leading names in the sportsbook industry, DraftKings, partnered with the Casino Queen in East St. Louis, which enabled them to introduce their mobile sportsbook to the Illinois gaming market.
DraftKings has now found a way to navigate around the in-person registration requirement. Thanks to a technology vendor, customers can create a new DraftKings account from anywhere on the property at DraftKings at Casino Queen. This is a massive step as, importantly, customers now do not even have to enter the casino to complete their registration.

21+. T&C Apply
21+. T&C Apply
The technology company in question is GeoComply, who has a partnership with DraftKings and have revealed they will be introducing their PinPoint program to help customers with the registration process. Thanks to its intuitive tech, GeoComply can pin down a customer's location as soon as they are on the property, thus allowing them to complete their registration for an account.
Randy Halischuk, Geo Comply's Head of marketing, stated that customers would need to be in the parking lot for their PinPoint technology to nail down their location. This will make the whole registration process straightforward for customers while also ensuring the Casino Queen can maintain social distancing inside its property by not having customers crowd in to sign up for the sportsbook.
As part of their agreement, GeoComply also keeps track of DraftKings customers to make sure they place wagers within state borders. This news means DraftKings can ramp up it's offering in the Illinois market immediately.
BetRivers Gets Head start in Illinois.
Although Draftkings has now found a way around the registration issue, if the sportsbook had launched earlier, it wouldn't have mattered. As the pandemic worsened, casinos shut their doors, which meant sportsbooks in Illinois could not register any new customers. Recognizing this issue, Governor JB Pritzker issued an executive order in June, removing the in-person registration requirement. This order ran until the end of July, so DraftKings missed out on this mobile registration window.
Rivers Casino in Des Plaines was the first sportsbook to introduce sports betting to Illinois customers in March, as well as becoming the first company to launch its mobile betting app. This meant BetRivers could take full advantage of the mobile registration period, resulting in the company having a head start on their competition. DraftKings has now joined the party in Illinois, and BetRivers was not happy with the Daily Fantasy Sports giant was granted a sports betting license.
For now, the two operators run the only sportsbooks that are live in Illinois, with others waiting to discover if Pritzker will issue an executive order to remove the need for in-person registration as the pandemic shows no sign of slowing down.
For more casino and sports betting news across the US, follow us on twitter @Gamble_usa
Relevant news