DraftKings To Go Public Through Triple-Merger Deal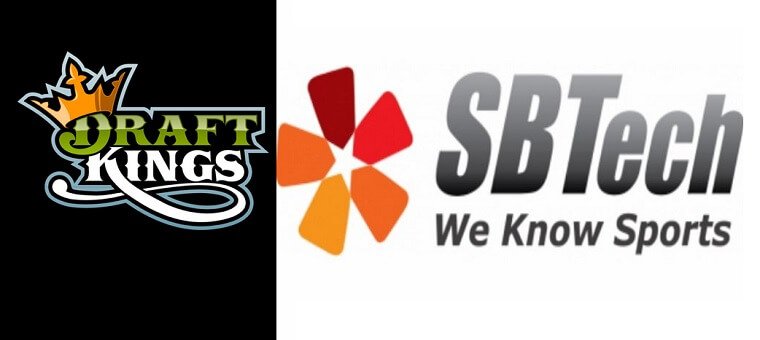 DraftKings has announced it will go public through a merger that includes sports betting technology firm SBTech.
The two companies are technically being acquired by special purpose acquisition company (SPAC) Diamond Eagle Acquisition Company, which is already listed on the Nasdaq stock exchange.
The newly combined company is expected to have a market valuation of $3.3 billion, with the transaction expected to close in the first half of 2020. In addition, it will have $500 million of cash on hand through institutional investors.
As a result, DraftKings will become the first and only pure-play sports betting and online gaming company based in the U.S.
"The combination of DraftKings' leading and trusted brand, deep focus on customer experience and data science expertise and SBTech's highly innovative and proven technology platform creates a vertically-integrated powerhouse," Jason Robins, co-founder and CEO of DraftKings, said in a press release. "I look forward to building significantly upon our goals of continuing our state-by-state rollout and creating the most entertaining and engaging customer experiences for sports fans globally."
Main benefits for DraftKings in a nutshell
The merger will give the combined company a leading sports betting brand in DraftKings, as well as an industry-leading technology platform in SBTech.
Having its own proprietary sports betting platform, will lower DraftKings' costs and allow it to innovate its products more freely.
Through SBTech's risk management tools, it will also be able to more effectively set odds and increase hold percentages, meaning it will keep more of its profits.
That all translates to a more enhanced experience for bettors too, with better odds and more unique pre-game, in-game and parlay bets likely as a result.
What are SPACs?
A SPAC is a shell or blank check company that first raises money through its initial public offering (IPO), with the intention of merging with or acquiring a company with the proceeds from the IPO.
Once seen as risky, SPACs now enjoy a much better image and their biggest advantage is to allow a private company – in this case DraftKings – to go public without going through the typical IPO process.
Diamond Eagle plans to rename itself DraftKings Inc. and reincorporate in Nevada. It will remain Nasdaq-listed under a new ticker symbol.
"With the full integration of SBTech's technology and innovative product expertise coupled with the right capitalization, DraftKings will be in a great position to continue its ambitious expansion plans in the United States," Harry E. Sloan, founding investor of Diamond Eagle, said in the press release.
What about Kambi?
Back in the summer of 2018, DraftKings signed what was described as a "multi-year deal" with the Kambi Group, which like SBTech is a technology sportsbook provider.
As a result, Kambi powers the DraftKings Sportsbook and has since its launch in August 2018.
However, the latest merger would appear to spell the end of that agreement eventually and Kambi's Stockholm-traded stock fell more than 30% on the news.
Its shares have since bounced back somewhat and that's a reflection of Kambi's strength and presence in the industry.
In addition to DraftKings, the European-based company handles the services for several other sports betting providers and is particularly dominant in Pennsylvania, where it powers five online/mobile sites.
In September 2019, it announced a sportsbook partnership with JACK Entertainment in Ohio, a move that ensures both companies will be ready once the state legalizes sports betting, likely in 2020.
DraftKings' stock on the rise
This is not the first time DraftKings has sought to both merge and go public. In July 2017, the DFS giant was forced to call off a deal with FanDuel after the Federal Trade Commission threatened to block it.
Since then and following the Supreme Court's decision to strike down a federal ban on sports gambling in May 2018, DraftKings has made the transition into legalized sports betting, quickly becoming one of the early leaders in the expanding U.S. industry.
The company now offers online and mobile betting in New Jersey, Pennsylvania, Indiana and West Virginia, with retail locations in New Jersey and several other states.
DraftKings' CEO Jason Robins has said the money raised from the triple merger will be used to expand operations into other states, such as New Hampshire, Michigan and Colorado, that have recently legalizing sports gambling.
"We have a lot of really exciting new markets that we'd like to launch, and that requires capital investment," Robins said.
With DraftKings set to become a public company in 2020, we'll finally get to track the financials of one of the biggest sportsbook operators in the US.
Relevant news