Pat McAfee and FanDuel launch new free to play game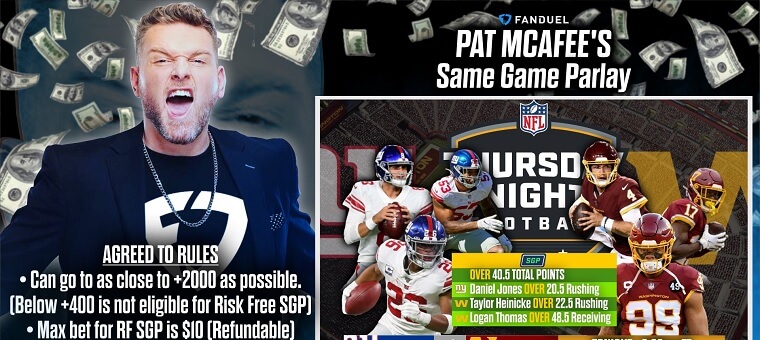 Pat McAfee's Field Gold game launches on FanDuel App
Pat McAfee is never far from the news and is now venturing into the world of video gaming. The former Indianapolis Colts punter and current media personality is stepping foot back on the field with the introduction of Pat McAfee's Field Goal Faceoff via a collaboration with FanDuel.
After initially signing a partnership in 2019, McAfee signed a four-year $40 million deal in 2021. The new agreement was the first of its kind between a media sports figure and a legal sportsbook brand. FanDuel sportsbook is now legal in over 15 states and growing.
The launch of the game was revealed on the Pat McAfee show on August 31. McAfee was full of praise for the game, saying it is one of the best apps you can play while sitting on the toilet.

McAfee said that after numerous months of testing and playing the game, they are "here to announce it's live and launched right the f— now." He added that everybody concerned is proud they have reached this milestone. McAfee was keen to stress that he didn't grow up playing video games because he "didn't have the attention span for it." However, he said he started playing as he traveled more, and this is one of the "best takin' a shit games ever because each round is short," so you won't fall asleep.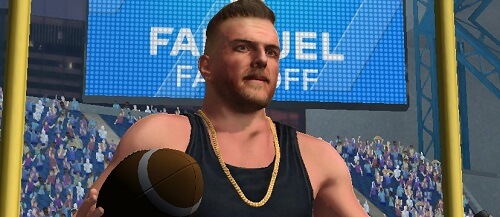 Where to play the game
The Field Goal Faceoff game is available for download on the FanDuel Faceoff app. Android users can't currently access the game, but it is available on all iOS devices.
The download process is straightforward; head to the App Store, search for the FanDuel Faceoff games app in the search bar and install. You can log in with your existing FanDuel account or create a new one.
How to play
The aim of the game is to try and score as many field goals as you can before time runs out. McAfee is the placeholder, and you play by sliding your finger down and pull back the football, which triggers the kick power meter. The further you pull back, the more power you will get behind the kick. However, bear in mind that if you go for more power, it makes the timing and aiming much harder. You must try and find the right balance.
The timing needle goes from left to right as you aim to hit as close to the center of the meter as you can. Once you pull back for the power of your kick, you can choose to drag left or right o "aim" or rotate the entire aim meter in one direction.
It is easy to sign up for a FanDuel account, and they now have the #1 betting app in the US.
Relevant news