Gamble USA strives to improve your online gambling experience. We aim to help you play safely, make informed decisions when gambling, and increase your betting knowledge through our guides.
We adhere to strict editorial integrity; our content may contain links to products from our licensed & legal US partners.
Horse racing betting has a rich history in the United States. You can place many types of wagers when gambling on the horses, from a trifecta box to a perfecta bet and an exacta bet.
However, with the introduction of online betting, punters now have more options than ever when it comes to wagering on the races. These sites offer excellent incentives such as free horse racing bets to encourage people to sign-up. Once registered, they can try and strike lucky by picking their winner from home or on the move via a mobile app.
This article covers exacta betting and, in particular, an exacta box bet. You may not have head of a three horse exacta bet or an exacta wheel,  Exacta betting gives customers another way to bet on a horse race rather than just betting on a single horse to win, place, or show. You will win with a horse racing exacta if you can predict the first two horses in the official order of finish. If you are successful in doing that, you will earn a bigger payout than if you were wagering on just a single horse.
Exacta and trifecta are considered exotic wagers because they are not a straightforward single bet on the winner of a race. An Exacta box bet takes this even further. So, if you are wondering, what is an exacta bet or how big a horse racing exacta bet could payout, you have come to the right place. Here you will discover how to place an exacta bet in horse race betting. Read more to find out all of the vital information on exacta horse racing.
Promo Code: GET250
Get A $250 Risk Free Bet
21+. T&C Apply
21+. T&C Apply
Legal US Racebook
Extensive U.S. track coverage
Promo Code: GET250
Get A $250 Risk Free Bet
21+. T&C Apply
21+. T&C Apply
What Is An Exacta Box?
An exacta bet is a way punters can wager on two or multiple horses to finish in first and second in a race. Whereas a traditional straight exacta is a bet on two horses to finish first and second in that exact order, an exacta box can have more than two horses. So, for example, you could have a 3 horse exacta box. Additionally, it covers all possible combinations of those horses finishing first and second.
So, it increases the number of horses in the bet and also makes it more exciting with the combinations possible.
A two-horse exacta box functions in a similar way to a quinella. They are not so different as they cover both possible outcomes for those horses finishing in first and second place. However, the differences are that exacta box bets can pay more, cost more, and be created with more than two horses.
An exacta bet may be more appealing than a win place show wager as the potential payout is higher. You are not just betting on horse A, you need a combination and horse B to do well to win. If you do this on consecutive races, the potential payout becomes even larger.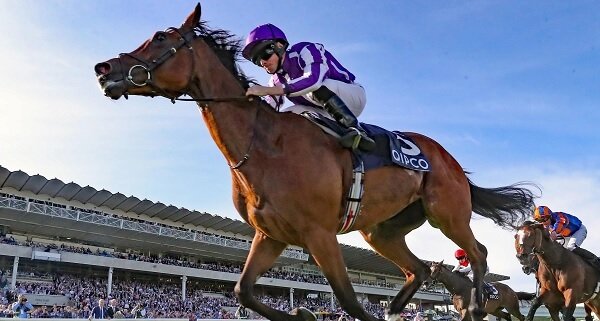 Example Of Exacta Box
Let's look at an example of bet box racing. To show how an exacta box bet works, imagine the scenario of a nine-horse race. You have decided to choose the horses numbered 4, 5, and 7 as the likeliest first-second place finishers. If you don't feel confident in narrowing down the results beyond that, you can place a 4-5-7 exacta box wager.
In this example, the bet covers all six possible combinations of the horses finishing in first or second place:
Essentially, any two of the three selections must finish in first and second place for your exacta to win. As this wager covers six combinations, it is six times the cost of a single bet. In this instance, a $1 wager would become $6. So, if you are wondering what a 5 horse exacta box cost would be, just use that formula.
The more horses you add o an exacta box, the more the cost grows. This is simply because the number of winning combinations also multiplies. So bear that in mind before you place your Preakness exacta bet!
Exacta Box Bet Combinations & Costs
We thought it would be wise to break down how the number of horses added to an exacta box changes the cost and the amount of winning combinations. The prices in our figures below reflect a minimum $1 base wager. If you want to know how to beat a box and one, keep these figures in mind.
Number of Horses Bet Size Combinations
2 $2 2
3 $6 6
4 $12 12
5 $20 20
6 $30 30
7 $42 42
Whether you are betting 1 exacta box or more, the above is correct if you are betting $1 with the above combinations.
How To Bet With Exacta Box
Exacta box bets attract bettors because they are easier to win than straight exactas. Additionally, there is still the potential for big payouts. If you want to know your potential payout, there are exacta bet payout calculator options available. An exacta box payout calculator will give bettors the ability to enter their bet amount and number of runners to provide them with a final cost.
Even the most experienced horse racing handicappers find it challenging picking the two best horses in a race, and predicting their exact order is even more of a challenge.
Those who are new to betting who are adventurous and would like to look beyond the basic bets should explore boxing an exacta. It is not an expensive bet, even with multiple horses, and the payouts can be significant amounts. In contrast, choosing the exact finishing order of two horses in a straight exacta, trifecta, or superfecta is a huge ask even for the most experienced handicappers.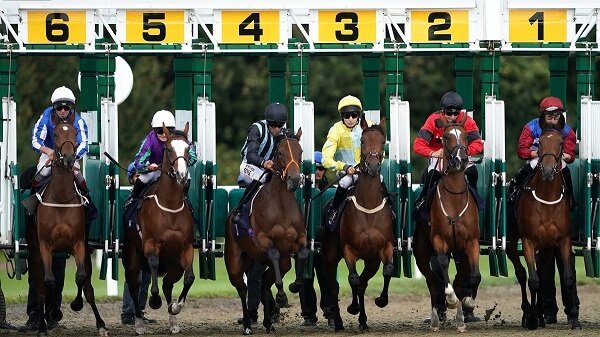 Starting off with an exacta box bet is sensible and an excellent option to begin with more advanced wagers without moving into more complicated bets. However, amateur bettors should never forget that when using box exactas, if you add too many horses, the cost will end up exceeding the payout. You don't want to win a bet but still, lose money from it. If you are worried, use an exacta box calculator.
How To Key An Exacta
Adding a key horse to an exacta box allows the bettors to put even more confidence in a particular horse while covering themselves by choosing two or more horses to cover the second-place finish. It adds slightly more to a straight exacta bet.
An exacta Key box bet essentially just gives you more assurances while you 'double down' on the horse you think will win. This bet comes in handy when you are confident who is going to win but aren't sure who will finish second.
For example, let's say you think horse #4 is going to win a race. However, you aren't sure if the #2, #3, or #5 will finish second. You then decide to key the #4 in first with the #2, #3, and #5. This would cover the following outcomes:
4-2
4-3
4-5
This would be a $6 bet because there are three different exacta bets. Additionally, you could also key on a horse to finish second while still having numerous possibilities to win. On top of that, you could key multiple horses for both first and second, although this will increase the size of your wager. An exacta key bet is another exciting horse wager.

21+. T&C Apply
21+. T&C Apply
Sites Offering Exacta Bets
The good news is, if you wanted to place a straight bet, a combination or more exotic bets, there are sites dedicated to horse race betting in the US. These sites include:
TVG
TwinSpires
BetAmerica
Nyra Bets
The above sites will offer odds and markets on famous races such as the Belmont Stakes. In addition to straightforward horse bets, you will discover exotic wager options, possible combination choices and more.