Iowa Fast Sports Betting Launch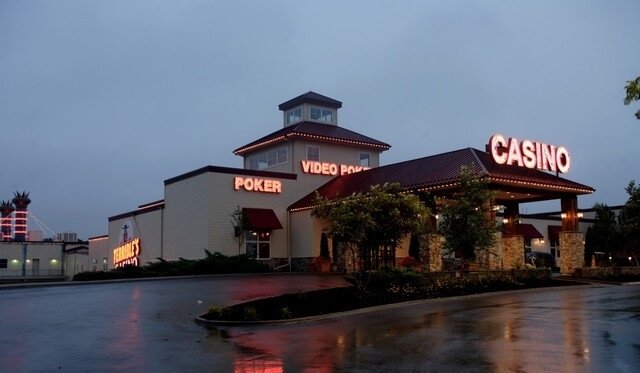 Legalized sports betting in Iowa launched at noon CDT Thursday, August 15 – and the quick timeline to get there is pretty outstanding.
Just three months (94 days to be exact) after Governor Kim Reynolds signed a sports betting bill into law, eight of the Hawkeye state's approved casinos were open for business, meeting what had looked an ambitious launch date set by the Iowa Racing and Gaming Commission (IRGC) back in May.
By launching so quickly, the state and industry operators clearly had one eye on the start of the NFL season in early September. But for Iowa time really was of the essence as college football is king in a state that has no team in Pro-Football, with the big kickoff set for August 25.
Just three weeks later sees the resumption of an intense rivalry as Iowa State hosts Iowa and it's no surprise to learn that the first sports wager taken on launch day at the Prairie Meadows racino, in partnership with William Hill US, was on the Cyclones (-4).

So how did the IRGC get ready in time?
The most important aspect in Iowa's preparation lies with the fact the IRGC got to work pretty much soon after the repeal of PASPA in May 2018, which opened up the way for legalized sports betting.
The first step was to seek regulations to review from other states and jurisdictions. As IRGC administrator Brian Ohorilko said: "We got familiar with all of the states that drafted regulations and made contact with a number of those jurisdictions just so we had those relationships started."
So by using what they had learned works in other jurisdictions, the IRGC began work on filling out the rest of the regulations and what they would need from any applicants before issuing a sports betting license.
Within a week of the May bill being signed into law, they began drafting those regulations, putting out-licensing applications, and letting industry stakeholders know the required process for getting applications in.
The final steps took place in the eight days leading up to launch when the IRGC met individually with each applicant to go over any licensing issues and ensure that controls were not deficient.
The end result was a passage to launch timeline of just three months, amongst the quickest of the states which have managed to sculpt sports betting from scratch.
Iowa is also the only state (so far) to make the football season's opening kick off among those to legalize sports betting this year – although Indiana is expected to join them, with a September 1 launch the best-case scenario.
So where can you bet in Iowa today?
Here are the eight casinos with authorization letters that were ready to go at launch.
William Hill Properties:
Prairie Meadows
Lakeside Casino
Isle Waterloo
Isle Bettendorf
Ameristar Casino Council Bluffs
PointsBet:
Elite/Bet.Works:
Placing a sports wager in Iowa is as simple as walking into one of the above properties and locating the sportsbook. Providing you're 21 (and can prove it), nothing else is required.
Bets can be placed in person or on your mobile, although the latter option requires you to visit the licensing property in person to register prior to placing a wager. This inconvenience will remain in effect through 2020, after which registration will be entirely online.
Follow us over on Twitter @Gamble_usa for the latest legal casino and sports betting news across the US.
Relevant news